Conservation
A future up in the air
Scotland is home to some truly epic seabirds. Tiny storm petrels skip their way across the water surface, fulmars soar with poker straight wings, and clumsy puffins waddle and weave between tussocks. Twenty-four breeding seabird species scatter our eighteen thousand kilometres of coastline, returning to Scottish islands, cliffs, and slopes every Spring. I have the privilege of helping to care for some of the amazing places that these birds breed each year.
Photographs by
Susan Davies, Emily Burton, and James Glossop
One of them is the iconic Bass Rock; the world's largest colony of Northern Gannets, where a staggering 150,000 birds gather in Spring and Summer to raise their chicks. It's a steep sided, densely packed, noisy, smelly, dirty mecca of life and I love it! From where I am sitting in our Scottish Seabird Centre offices in North Berwick, the island stands out like a splash of Tip-Ex on the horizon, a lodestar visible against the changeable seas and skies for miles around. If you point your binoculars towards it on a clear summer day, you'll see a dense cloud of gannets circling the rock, creating a vivid white halo.
From March to October, we run Wildlife Boat Trips from the centre out to the Bass Rock, and as guests arrive in the morning the excitement onboard is palpable. No matter how many times I make the trip out to the Bass, I find myself overwhelmed by the noise (and the smell!) as we approach – the sheer quantity of birds is astonishing. From the boat you can witness birds peppering every inch of habitable rock, and they fill the sky as you peer upwards, usually from beneath a sturdy cap or rain jacket hood!
But sadly, my last season on the rock was markedly different. Working in marine conservation, I have become somewhat resigned to working with habitats and species that are often severely under threat, holding tightly onto to both hope and progress wherever I can find it. Globally our Seabirds are facing a huge number of complex challenges which include invasive species, unsustainable fishing, pollution and of course the overarching threat of climate change.
However, during 2021 and 2022 Highly Pathogenic Avian Influenza (HPAI) added to these pressures dramatically. This 'avian flu' virus swept through seabird colonies across Scotland and the world, leaving chaos in its wake. Whilst Low Pathogenic Avian Influenza (LPAI) has circulated in wild bird populations for many years, this deadly (highly pathogenic) strain is a relatively recent occurrence. Many seabird species were impacted, but some were hit much harder than others. Unfortunately, the Bass Rock gannet colony didn't escape unscathed, with thousands of birds succumbing to avian flu over the course of a frankly devastating summer season.
During a single visit in June 2022, more than 5,000 dead gannets were counted. These stats alone are scary, but on the ground the grief we experienced was even more acute. Empty gaps appeared where hundreds of gannets once jostled for space. Hazmat suits, goggles, gloves, and masks covered our normal scruffy outdoor gear.
Dead birds scattered the rocks, draped over rocks in awkward positions everywhere we looked. Apart from the robust biosecurity measures we have in place, there is little we can do to prevent avian flu reaching seabird colonies in the wild, or to slow down it's spread once it gets there. Nevertheless, there are a plethora of pressures facing these species that we can alleviate, in doing so supporting healthier populations capable of a swift recovery.
There is of course no single solution; a whole range of ambitious actions and policies are needed. However, what is self-evident is that seabirds rely on a healthy marine ecosystem to provide the things that they need to survive.
This is where our centres participation in the UN Decade On Ecosystem Restoration comes in, bringing with it a beacon of light for seabirds and the wider marine environment. Last year we joined forces with other local organisations to launch Restoration Forth – a major marine restoration programme that is now working with communities to restore seagrass habitats and native oyster populations in the Firth of Forth.
Waders, wildfowl, and seabirds are an often-overlooked part of marine ecosystems; not only are they crucial to the health of marine ecosystems, but their populations are also supported by the productivity and biodiversity of marine ecosystems such as seagrass meadows. It's long been known that during the autumn migration Brent geese and Wigeon feed on seagrass. However, more recently evidence has begun to emerge highlighting how seagrass meadows are foraged for fish and invertebrates by coastal birds.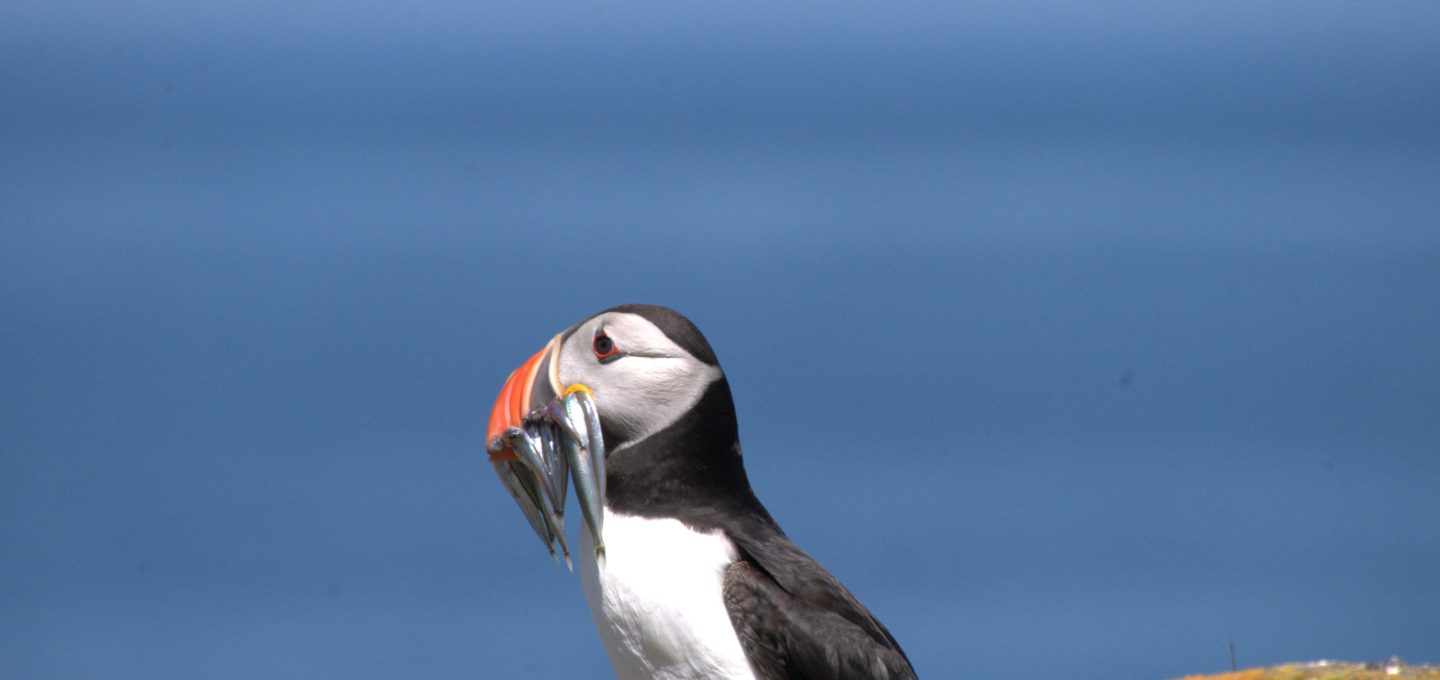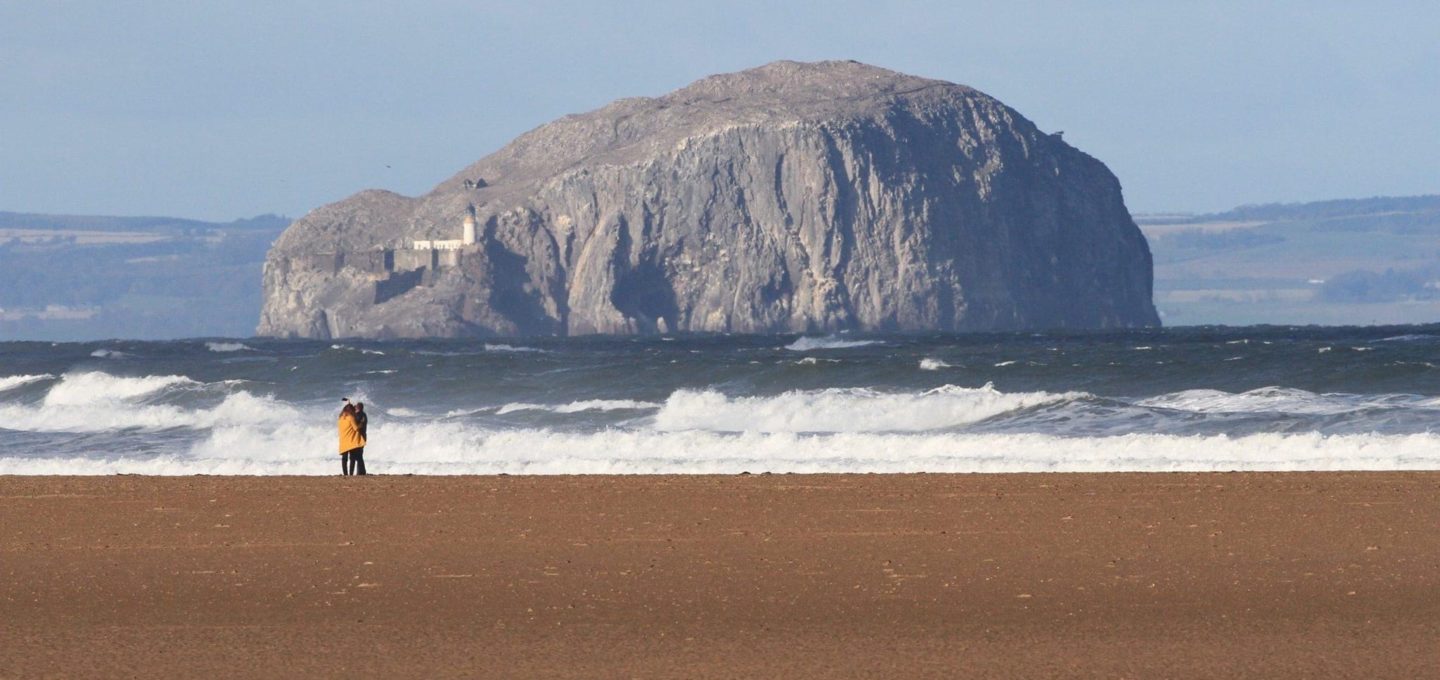 Through Restoration Forth we feel we now have an opportunity to do something positive by taking bold restorative actions, to enhance the coastal environment of the Firth of Forth. What's more this project offers us the chance to spread this positivity as we are seeking to work closely with local communities through volunteering activities, citizen science and marine awareness programmes.
We all know that ecosystems support all life on earth. The healthier our ecosystems are, the healthier the planet – and its people. The UN Decade on Ecosystem Restoration aims to prevent, halt and reverse the degradation of ecosystems on every continent and in every ocean. It can help to end poverty, combat climate change, and prevent a mass extinction.
But it will only succeed if everyone plays a part.
Photographs by
Susan Davies, Emily Burton, and James Glossop
Shop window
current issue
Back Issues
Enjoy so much more from Oceanographic Magazine by becoming a subscriber.
A range of subscription options are available.
Sea stories
Beautiful ocean stories straight to your inbox.
Join our community.