Adventure
A guest in the wild
Some of the most fulfilling adventures require us to slow down. This is certainly true of Anclote Keys Island of Pasco County, where nature abounds both on land and in the water, people are few and time is immaterial.
Photographs by
Joe Daniels and Chris Joy
The sand on Anclote Keys is peppered with broken shells. 
Strolling along the water's edge feels like walking on freshly fallen snow and I relish the cacophony of crunches that sing out from every step.
After a couple of days exploring the marine life on the artificial reefs off the coast of Pasco and the Werner Boyce Salt Springs, a small group of us head out to the Anclote Key Reserve State Park, an (almost) uninhabited island off the west coast of Pasco County. The Eastern edge of the island is thick with dense mangrove forests that can only be explored by kayak, paddleboard or canoe. A crescent moon of white sand runs the length of the western side of the island and is around a five-mile walk from end to end.
The only person who lives on the island full-time is Park Ranger Tod Cornell. He returns to the mainland once a week to get parts for things that have broken, to drop off and pick up his mail, and to shop for groceries. His cabin is run entirely on solar electricity, with a back-up generator on-site just in case, and he makes his own freshwater using a reverse-osmosis desalination unit.
"I grew up on a farm in Ohio and my nearest neighbour was three miles away, so I'm used to being alone with lots of space. Even now when I go to the grocery store, I wonder how people cope with how busy it all is. People ask me if I get lonely or bored, but I look at the life over there [on the mainland] and I think that's craziness. I don't think I want to be a part of that," he tells me. "If I ever have to move off this island, that will be tough. It gets into your soul. I plan on being here for a good long time." 
His house is situated on the southern end of the island in the shadow of a 101-foot tall lighthouse. The Anclote Keys Light was built in 1887, to aid with navigation and the sponge-diving industry that was growing in Tarpon Springs at the time. A keeper lived on site at all times up until 1952, when the lighthouse was automated. However, after the keepers were removed, the lighthouse was frequently vandalised and fell into disrepair. It was deactivated in 1985. Nearly 20 years later it was given a new lease of life by being listed on the National Register of Historic Places and by 2003, it had been fully restored. The light, which consists of a tiny bulb that Tod shows me in the palm of his hand, is lit every night and relies on a complex system of prisms known as a Fresnel Lens to send strong beams out to sea.
As we look out over the wild reaches of Anclote from the top of the lighthouse, Tod points out his favourite spots, the nests he likes to keep an eye on and the areas that have been artfully burned. Fires are a naturally occurring event in Florida, so the park rangers try to mimic this. The philosophy is that a lot of small and controlled fires are much better than one large one that runs out of control – that could decimate the whole island. "We burn it on our terms," Tod explains. "All through the year organic debris inevitably stacks up, then when summer rolls around we might get a lightning strike and it would just go up." The native plants thrive on the fallout from fires in the area. For example, pinecones from the resident pines will open up in the heat and release their seeds as a result of fire or intense summertime heat. 
The sole goal of every park ranger I meet during my time exploring the wild areas of Pasco is to help maintain the native wildlife in a natural balance, without being plagued by any invasive species, or 'exotics'. "The main prerogative here is to maintain natural balance," says Tod. "It's a constant battle out here with the exotic plants, especially the Brazilian pepper and Australian pine. If we don't control them, they will just take over and before we know it all the native plants will be gone."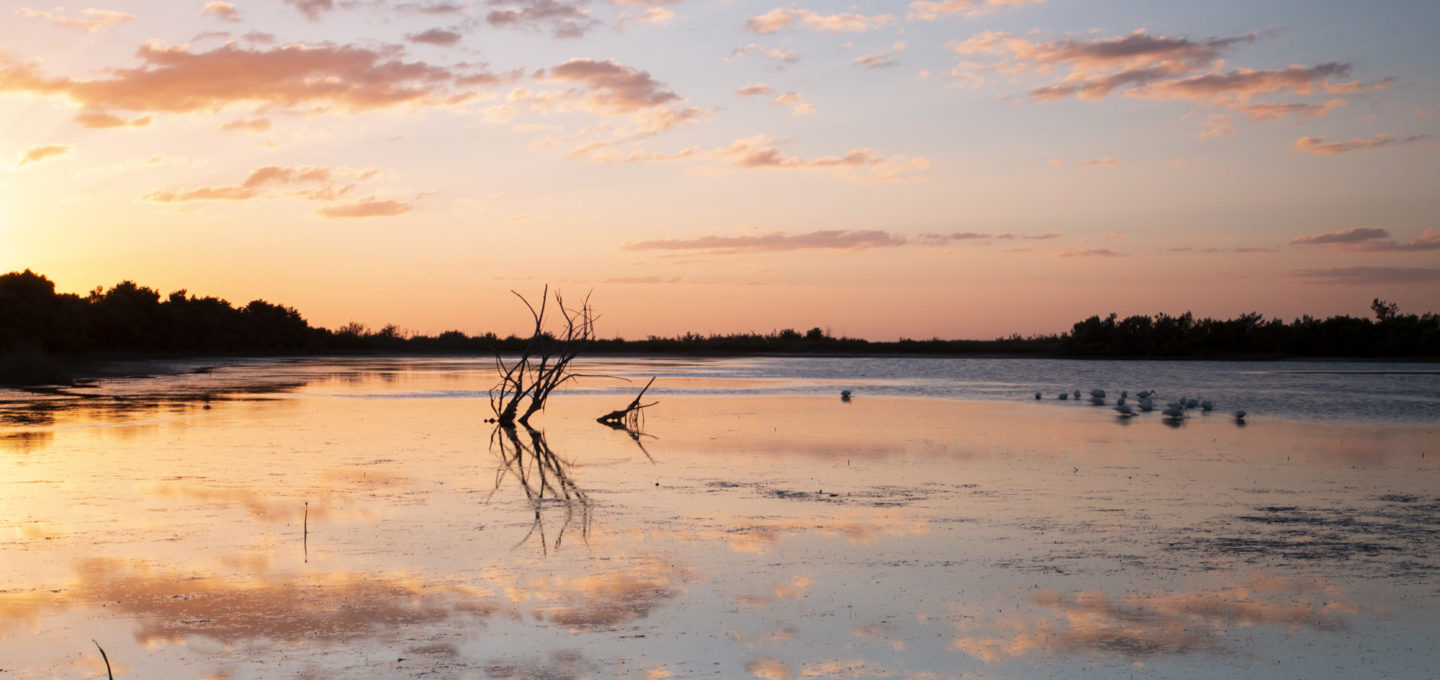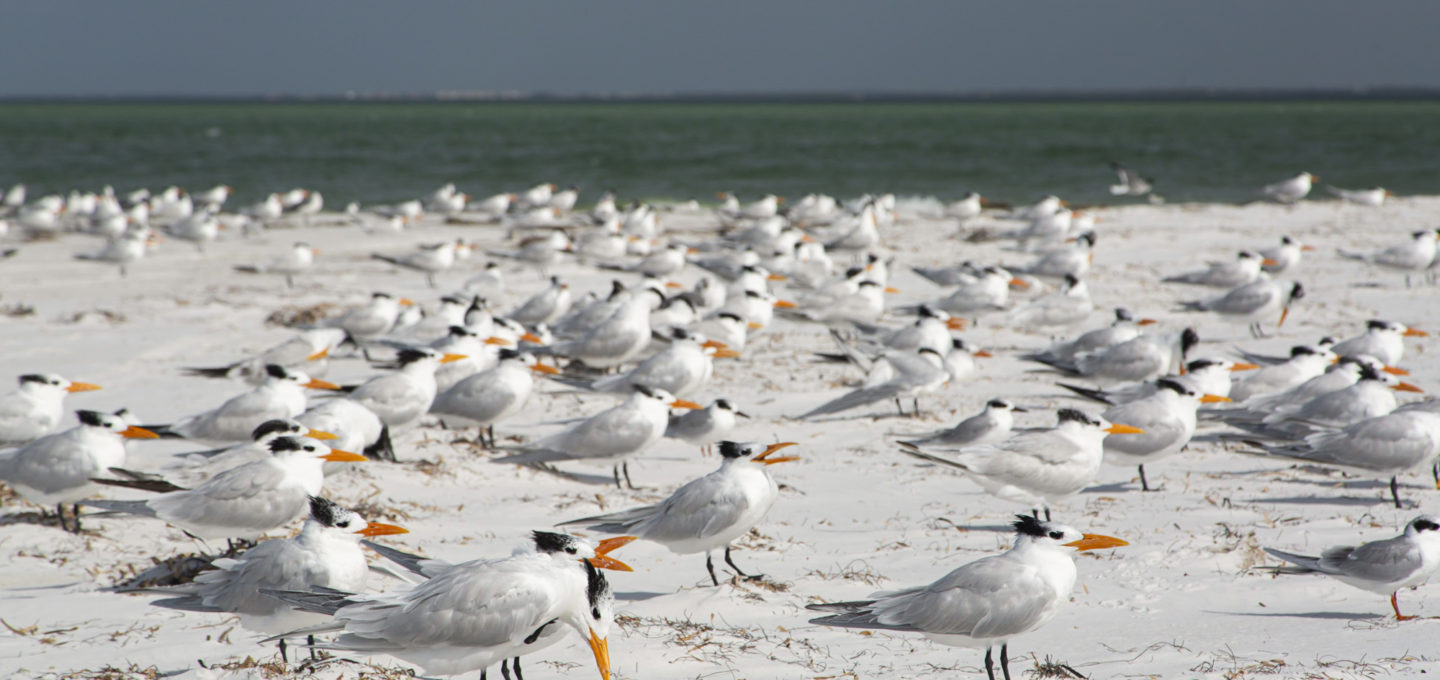 Photographs by
Joe Daniels and Chris Joy
Continue reading...
To continue reading this article – and enjoy full digital access across Oceanographic – sign up to Ocean Hub today! More info below…
Keep reading by signing up for an Ocean Hub subscription
Ocean Hub. More than a magazine subscription.
As well the delivery of all new editions, members unlock access to exclusive products, services and discounts, as well as EVERY digital back issue we have published.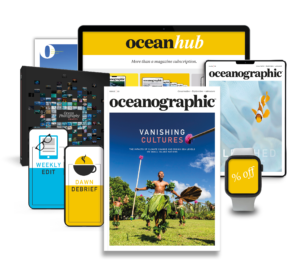 Find out more

about Ocean Hub subscription
Shop window
current issue
Back Issues
Enjoy so much more from Oceanographic Magazine by becoming a subscriber.
A range of subscription options are available.
Sea stories
Beautiful ocean stories straight to your inbox.
Join our community.