Exploration
Ambassadors of the ocean
As the level of micro and nanoplastic in the ocean rises, what impact is this having on whale populations? A team of scientists and researchers set sail in the North Atlantic to find out.
Words by
Hugh Francis Anderson
Photographs by
Conor McDonnell
Words by
Hugh Francis Anderson
"Pilot whales," cries Captain Andreas B Heide. "Hundreds of pilot whales off the stern." Weary eyed and battling seasickness, I shuffle out of bed and climb up onto deck. A relentless 30-knot north-westerly wind has our expedition yacht Barba keeled over at almost 45-degrees, and the sporadic gusts threaten to launch us into the North Atlantic every few minutes. But it all fades to nothing when I see a pilot whale break the surface and rise high into the air, followed by another, and then another, until all that surrounds us is the graceful surging and diving of one of the most remarkable cetaceans on the planet. And at 120 nautical-miles off the coast of the Faroe Islands, they've likely never seen a sailing boat before. For the next 30 minutes, the 300-strong pod maintains our seven-knot speed as we race across the ocean towards Iceland. It's 30 minutes of pure wonder, and we are all in awe of these magnificent creatures. But their very existence teeters on a knife's edge.
For sailor, adventurer and marine biologist Heide, hardship at sea in pursuit of research is nothing new. Famed for freediving with Orcas in Norway's High Arctic during the bleakest of winter months, and having guided Attenborough's Blue Planet team during the Orca season, for Heide, whales are the "superstars of the ocean". Using his expedition yacht Barba as the research vessel, the purpose of the Arctic Whale initiative is to "use whales as marine ambassadors, with a focus on marine plastic pollution". Indeed, it is well documented that some 8 million metric tons of plastic is dumped in the ocean each year, of which almost 240,000 tons are microplastics. In a report published by the Joint Group of Experts on the Scientific Aspects of Marine Environmental Protection (GESAMP), microplastics have been documented in 100 species and impact organisms at numerous levels of biological organisation related to changes in gene expression, tumour promotion and death, alongside acting as a vector for invasive species, including harmful algae and pathogens. At a macro level, the hazards of plastics are alarmingly evident, and the result is the death an estimated 100,000 marine mammals and turtles, alongside more than 1 million seabirds per year. Heide says: "The macro plastics in the ocean are eaten by whales and birds and they die. But what happens when it stays in the ocean? It will gradually become smaller and smaller until you can't see it anymore. It's just a soup of plastic, and no one knows how this plastic affects the marine environment." Arctic Whale was conceived in partnership with Impact Manager Sandra C Ness, who is pioneering for change within the shipping industry. A few months after the initiative was launched, a specialist team was assembled, a route was plotted from Stavanger, Norway, to Húsavík, Iceland, via both the Shetland Islands and the Faroe Islands, and the exploratory journey began in earnest. 
I join the team in the Faroe Islands, and as we sail out from Sørvágur and around the mighty islands of Drangarnir and Tindólmur, the team explain more about the multifaceted data collection undertaken thus far, and what is still to be done. Diane Seda, a sailor and Arctic Whale's onboard scientist, takes the opportunity to show me the manta trawl, a bespoke net-system that samples the surface of the ocean for microplastics. By doing so, the team can find out how much microplastic is in some of the sub-Arctic's remotest coastal and offshore waters. "Within 30cm of the water layer, about 70-80% of all plastic that is in the ocean is floating," says Seda as we prepare the trawl. "Plastics in the ocean [will] break down into smaller and smaller pieces with UV radiation and the force of the waves. There are two main problems: they can absorb chemicals from the surrounding waters, and they contain, from the beginning, certain endocrine disrupting chemicals such a bisphenol A (BPA), which then accumulate in the body." The impact? Not only is marine life adversely affected, causing a host of hormone and reproductive failures, but further up the food chain in our own bodies, exposure to endocrine disrupters includes heightened risks of heart disease, breast and prostate cancer, obesity, altered immune systems and, like our marine counterparts, hormone and reproduction difficulties too.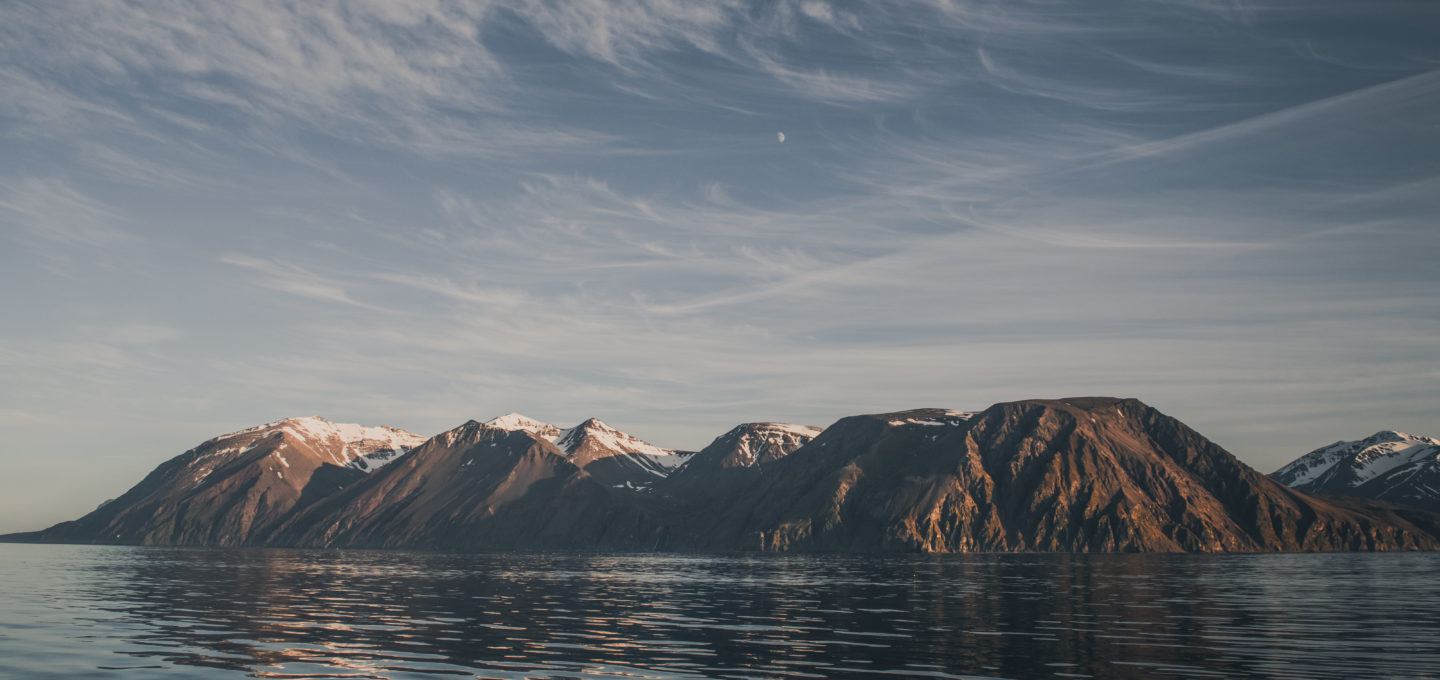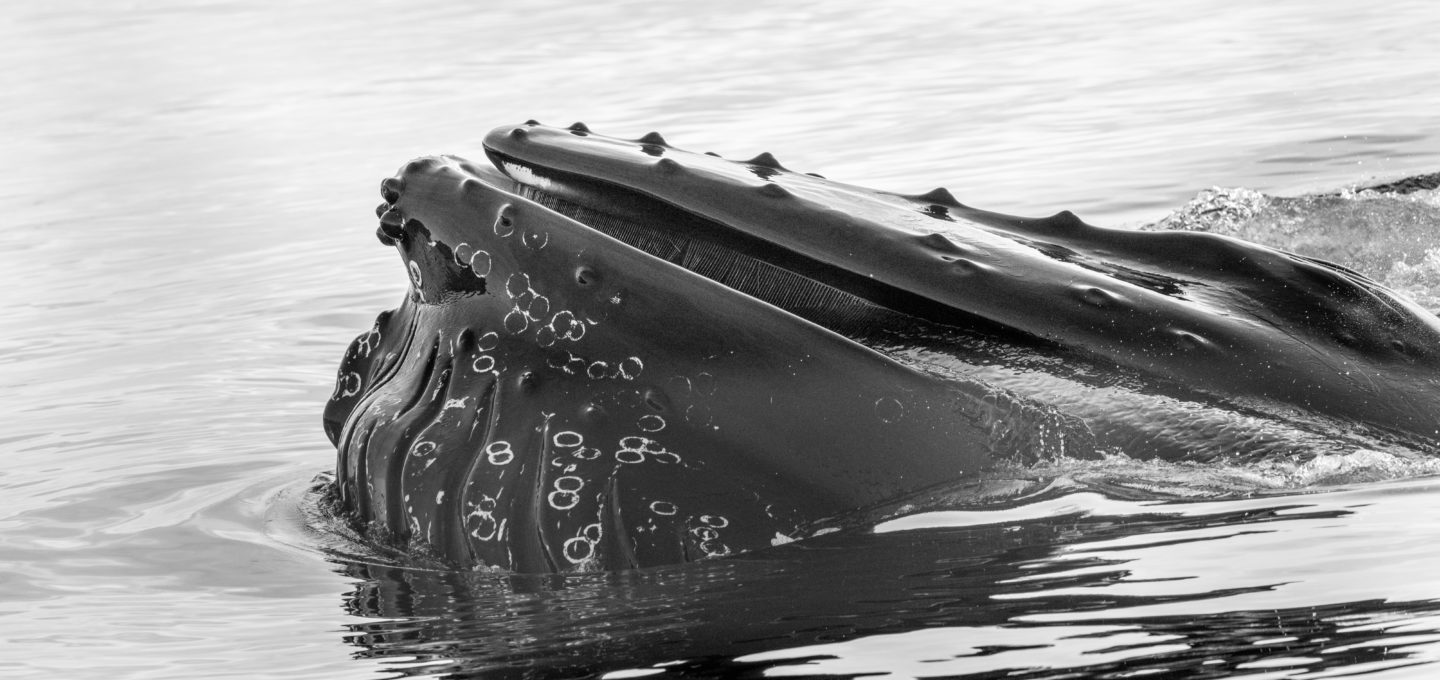 Photographs by
Conor McDonnell
Continue reading...
To continue reading this article – and enjoy full digital access across Oceanographic – sign up to Ocean Hub today! More info below…
Keep reading by signing up for an Ocean Hub subscription
Ocean Hub. More than a magazine subscription.
As well the delivery of all new editions, members unlock access to exclusive products, services and discounts, as well as EVERY digital back issue we have published.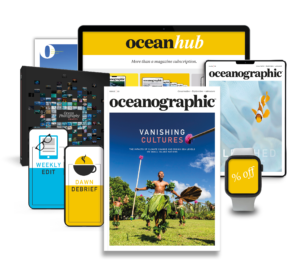 Find out more

about Ocean Hub subscription
Shop window
current issue
Back Issues
Enjoy so much more from Oceanographic Magazine by becoming a subscriber.
A range of subscription options are available.
Sea stories
Beautiful ocean stories straight to your inbox.
Join our community.