Adventure
Big bears on thin ice
Biologist and conservationist Jonathan R Green discusses the polar bears of Svalbard, a largely healthy sub-population that appears to be thriving in a rapidly changing climate.
Words and photographs by
Jonathan R Green
Words and photographs by
Jonathan R Green
Most people are aware of the ever-decreasing sea ice at and around the North Pole. We are constantly reminded that the indigenous wildlife faces an uncertain and seemingly decreasing chance of survival. But how does that compare with the face-to-face experiences in areas such as Svalbard, the archipelago that includes the iconic island of Spitsbergen. 
The Dutch explorer Wilem Barentsz put Spitsbergen on the map in 1596, although earlier visits by Russian settlers, known as Pomors, and Norsemen are likely. The area was exploited by the Pomor settlers during the 17th Century and increasingly by Norwegians during the 18th and 19th centuries. Walrus were hunted extensively and most local populations were brought to the brink of extinction at which time whaling began in earnest, with whalers from mostly England and Holland. Territorial rights were disputed by all of these nations, as well as the Dano-Norwegian Realm, a unified region at this time. It was not until 1920 with the signing of the Svalbard Treaty that the area found relative political stability, although this treaty was not actually ratified until 1925 and temporarily suspended by the German occupation during World War Two. 
Lying between 74° and 81° North, high above the Arctic Circle, Svalbard at its northern most point is just under 600 nautical miles from the North Pole but enjoys a relatively gentle climate considering its northerly location. This is due, in a great part, to the presence of the warm Gulf Stream that also benefits much of northern Europe and the UK. The West Spitsbergen Current is the final extension of the Gulf Stream, which descends and mixes with the much colder East Spitsbergen Current, which originates in the Arctic Ocean. 
This combination of currents gives rise to two very distinct climatic regions in Svalbard. The sub polar, more moist western area, which includes most of the large island of Spitsbergen and the cold dry polar desert that extends from the east of the Hinlopen Strait and includes Nordaustlandet, Kong Karl's Land and the eastern isles. Not surprisingly all human settlements are concentrated along the western coastal side of Spitsbergen, the biggest being the capital Longyearbyen, with a population of around 3,000 people in summer. There is also the old Russian coal mining town of Barentsberg, with around 500 inhabitants, and the international scientific station with a summer population of around 130 from 15 nations. The main nationalities are Norwegian and Russian, but with sizable numbers of Thai, Swedish, Danish and German. The principal activities are mining, tourism and science, with tourism rapidly becoming the fastest growing industry. 
Ship and small vessel expedition cruising accounts for more than 75% of total visits, which is expected to top around 200,000 this year. Most tourists visit during the summer months, though increasing numbers visit during the winter as the four months of polar night make this an excellent destination for observing the Northern Lights. Since the decline in mining and the move towards conservation most of Svalbard's 61,022 km² of land surface area is now under some form of protection, including seven national parks and six large nature reserves. All wildlife is protected but hunting and trapping is still permitted in a very limited manner for certain species, primarily seals and reindeer. Polar bears, undoubtedly the main attraction for most summer visitors, have been protected since 1973.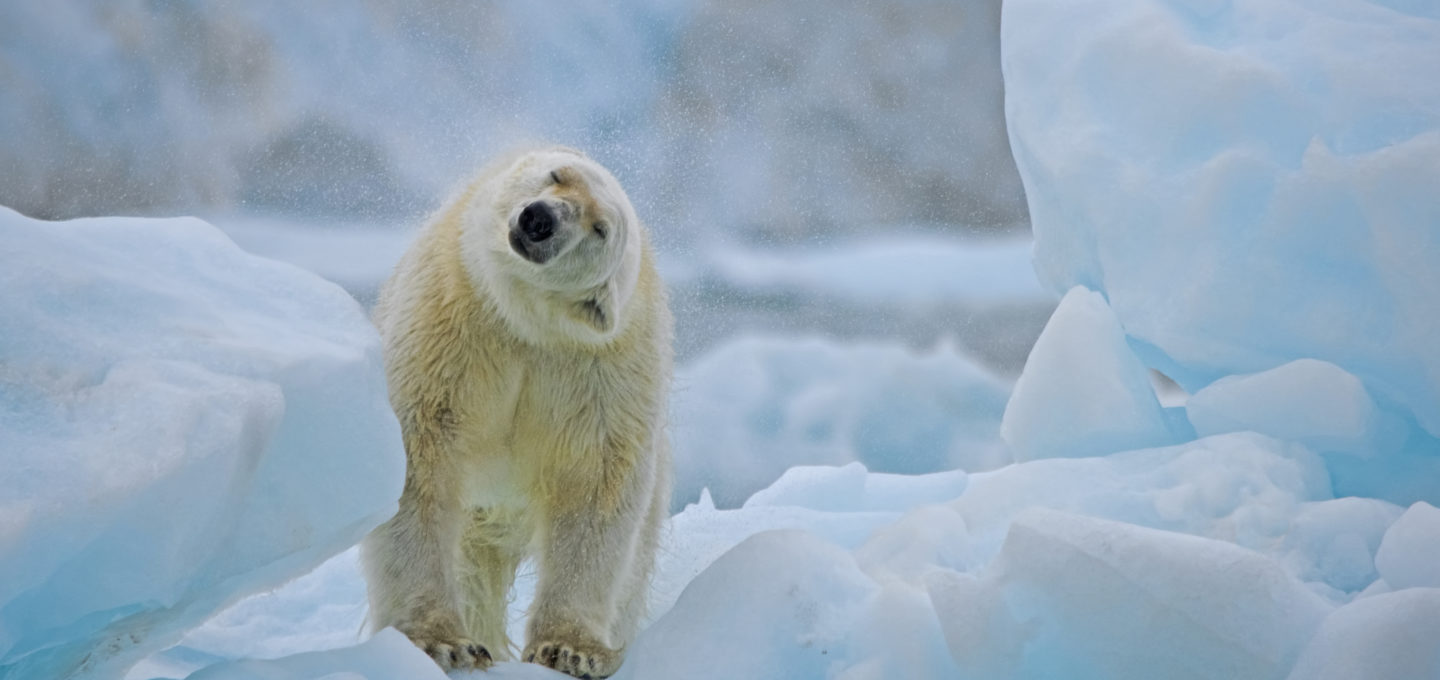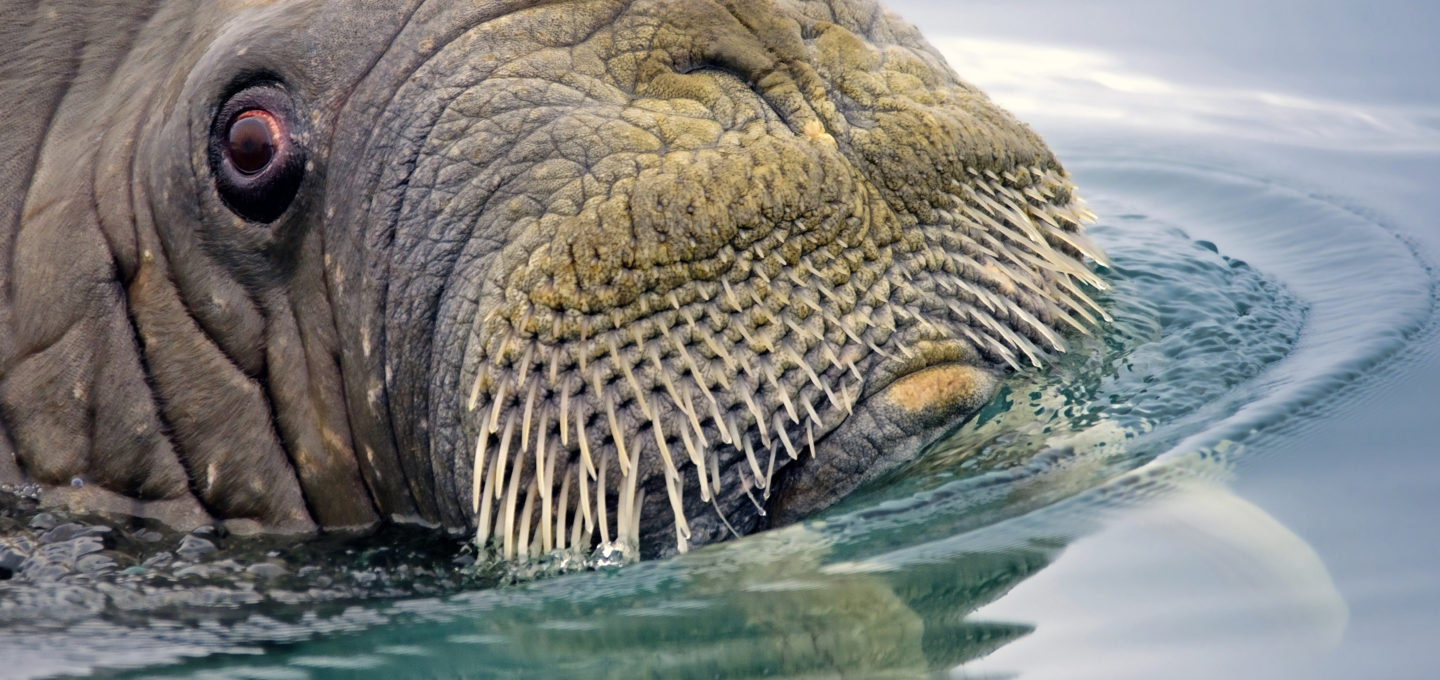 Continue reading...
To continue reading this article – and enjoy full digital access across Oceanographic – sign up to Ocean Hub today! More info below…
Keep reading by signing up for an Ocean Hub subscription
Ocean Hub. More than a magazine subscription.
As well the delivery of all new editions, members unlock access to exclusive products, services and discounts, as well as EVERY digital back issue we have published.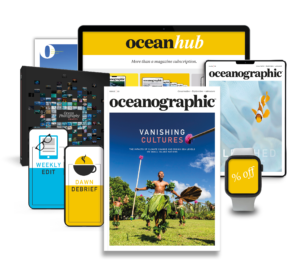 Find out more

about Ocean Hub subscription
Shop window
current issue
Back Issues
Enjoy so much more from Oceanographic Magazine by becoming a subscriber.
A range of subscription options are available.
Sea stories
Beautiful ocean stories straight to your inbox.
Join our community.