Adventure
Community Choice Award 2021
Words by
Oceanographic staff
Words by
Oceanographic staff
Awarded to the most publicly popular submission, as voted for by the ocean-going public. A shortlist of five ocean images were showcased on a digital public gallery for one week and shared across all available social media channels.
The image with the most most votes, and 2021's winner is…
FIRST PLACE: Phil de Glanville, Denmark, Western Australia 
Surfer Jack Robinson rides the famous break known as 'The Right', home to some of the heaviest waves in the world. "The clean lines in the wave displays its graceful movement and leads the eye to the surfer, dwarfed by the massive wave," says photographer Phil de Glanville. "The rainbow and heart shaped wash were a bonus, representing the ocean's beauty and power and the respect we should have for it."
SECOND PLACE: Fabrice Guerin, Baja California, Mexico
A sea lion hunts mackerel off the coast of Baja California Sur. "Many predators converge here for the same appointment: to hunt on mackerel," says photographer Fabrice Guerin. " In this vast free-for-all, each individual finds their place and the feast begins. The mackerel huddle together and form huge balls to try to protect themselves and avoid being eaten. It is no wonder Captain Cousteau called this area 'the aquarium of the world'."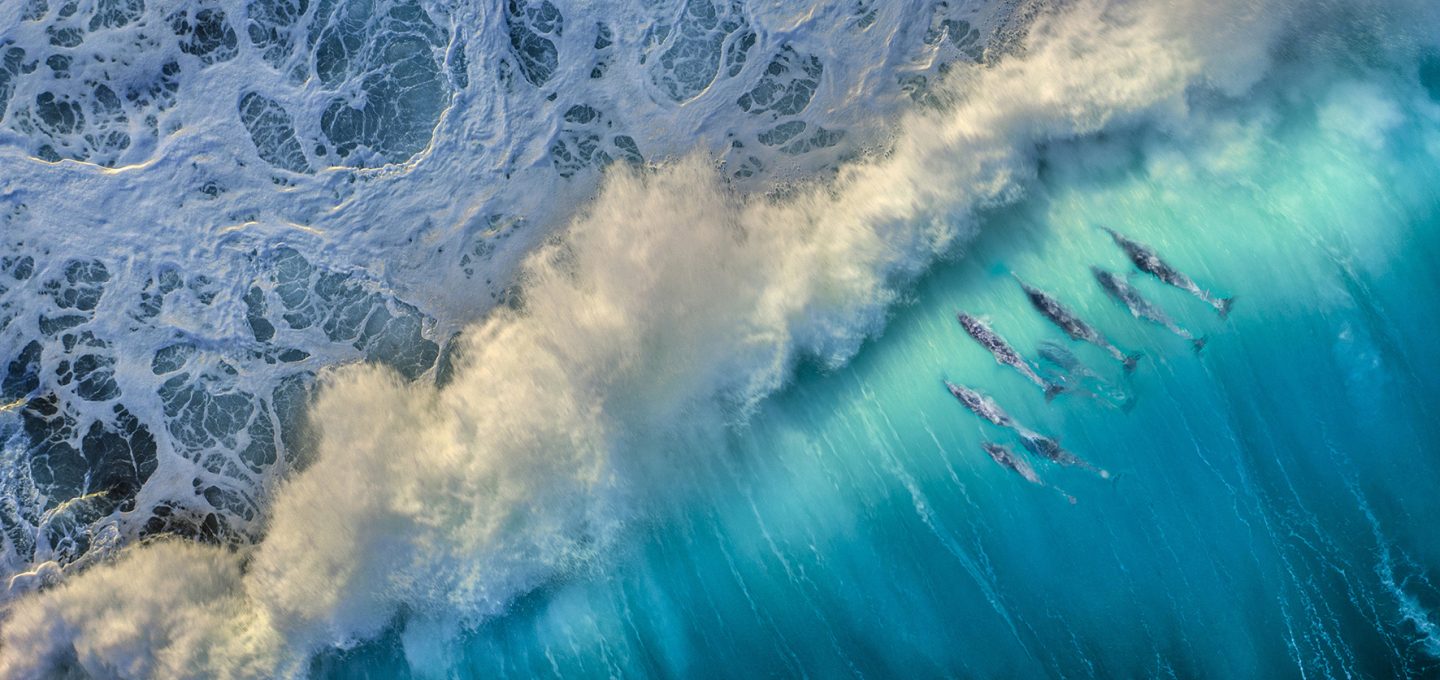 THIRD PLACE: Michael Haluwana, Cape Naturaliste, Western Australia
A pod of dolphins catches a wave. "This image depicts the power of the ocean, its colour, vibrancy, life and its diverse and dynamic energy," says photographer Michael Haluwana. "The dolphins effortlessly using their hydrodynamics to enjoy an epic surf creates a playful, infectious and fun vibe. The vivid textures and patterns demand your attention yet also create a sense of calm with peaceful blue hues and soft fluffy whites of the water and whitewash."
To see all of this year's photographs, visit www.oceanphotographyawards.com. 
Sea stories
Beautiful ocean stories straight to your inbox.
Join our community.