Conservation
Community conservation
Effective and long-lasting ocean conservation often involves communities who care about their coastline. For one famous reef off England's South Coast, funding from local business is helping facilitate its recovery. Some of Britain's best freedivers went to check on its progress.
Photographs by
Will Harrison and Jason Brown
Townsfolk scrambled for higher ground, desperate for a better view. Those with telescopes trained their tools on the infamous Eddystone Rocks, a treacherous series of offshore shoals and breaching rocks that regularly claimed the lives of sailors seeking port in the English town of Plymouth. Telescopes were pulled away from eyes in disbelief, mesmerised looks shared. "Impossible," said some. But there, in the distance, as real as the raging storm that would soon follow, was a glimmer of light high above the water, dozens of tallow candles burning bright, a distant risen sun. Henry Winstanley had completed his lighthouse, the first to ever be built on rocks in the open sea.
Winstanley's ambition to build an offshore lighthouse, realised in 1698, had initially been met with both derision and admiration. The concept of such a construction was so outlandish the story reached far beyond England's South Coast. During the complicated build process Winstanley was kidnapped from Eddystone Rocks by a French privateer and transported to the court of King Louis XIV, a great prize during a period of war. The King was outraged and demanded the architect be safely returned to continue his important work. "We're at war with England," scolded the King, "not humanity." The monarch knew that, should the architect succeed in his endeavour, the lighthouse would save not just English sailors, but Frenchmen too.
Winstanley succeeded, but in 1703, during what became known as the Great Storm, disappeared along with his lighthouse while making vital repairs, swept away by gale-force winds and high seas his weather- beaten construction could no longer withstand. A new structure was erected shortly after and, in the 300 years since, a lighthouse has stood, almost permanently, on Eddystone Rocks. The structure, in its various forms, is a central thread in Plymouth's rich maritime history. The iconic third lighthouse, built by John Smeaton, was carefully dismantled and rebuilt in Plymouth Hoe having been decommissioned from offshore duties in 1877. It now proudly overlooks Plymouth Sound and the fourth tower beyond, James Douglass's lighthouse. With one keeping watch at sea and the other looming large over Plymouth's skyline, the two towers are symbols of the local community's connection with the ocean, past and present.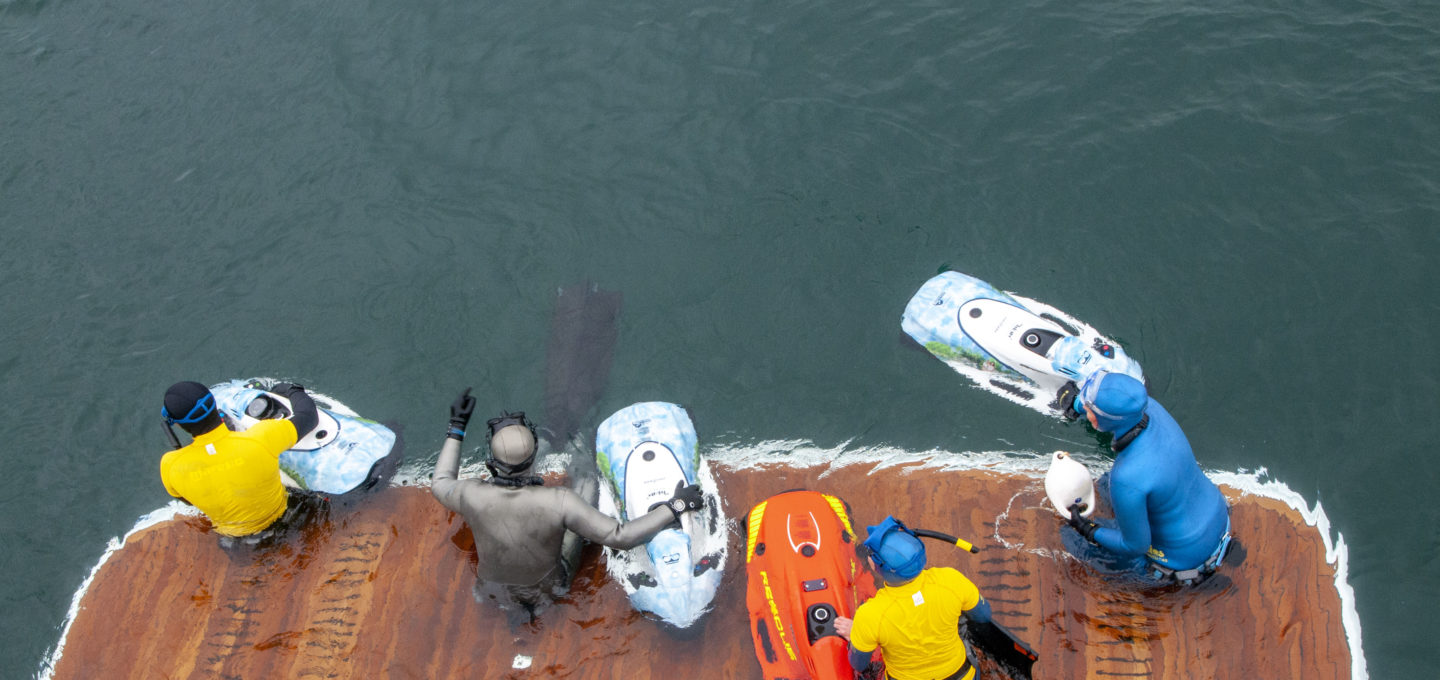 Photographs by
Will Harrison and Jason Brown
Continue reading...
To continue reading this article – and enjoy full digital access across Oceanographic – sign up to Ocean Hub today! More info below…
Keep reading by signing up for an Ocean Hub subscription
Ocean Hub. More than a magazine subscription.
As well the delivery of all new editions, members unlock access to exclusive products, services and discounts, as well as EVERY digital back issue we have published.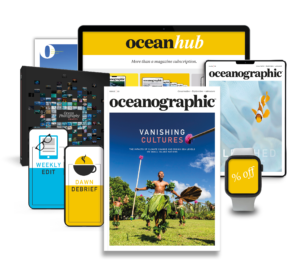 Find out more

about Ocean Hub subscription
Shop window
current issue
Back Issues
Enjoy so much more from Oceanographic Magazine by becoming a subscriber.
A range of subscription options are available.
Sea stories
Beautiful ocean stories straight to your inbox.
Join our community.