Conservation
Coral connection
Photographer and marine biologist Martin Colognoli has documented the link between coral and humans on Indonesia's Hatamin Island for years. His photographic story is one of destruction and rehabilitation, of interconnectedness and survival. 
Words & photographs by
Martin Colognoli
Words & photographs by
Martin Colognoli
I want to tell you about Hatamin Island. Located in Indonesia, in the heart of the coral triangle which is the world's richest centre of marine biodiversity, Hatamin Island is close to Komodo National Park in the Flores Sea between the Indian and Pacific Ocean. The island is an ancient volcano that rose from the sea and has been enveloped by a vast coral reef for hundreds of thousands of years. Today, all that remains of the old volcano is a visible mountainous rock peak. The rest belongs to coral, a fascinating animal construction whose longevity puts our time on earth into perspective, and makes it quite ephemeral. The most primitive of corals have existed for 500 million years. In a biological sense, coral is immortal. It is a true miracle of the marine sphere which has adapted to the poorly nourished environment of tropical waters by teaming up with a micro-algae that lives inside its tissues and provides it with oxygen and food. I have always been fascinated by coral, an animal with a similarity to minerals and vegetables.
Coral is a fragile organism, representing only 0.2% of the ocean's surface, yet providing habitat for at least 25% of the planet's marine biodiversity. It has become the emblem of the protection of marine environments since its disappearance would be a real interplanetary catastrophe. It is the only animal construction visible from space and it still has a lot to teach us. Because of their fragility and great biodiversity, coral reefs around the world are sentinels of the stability of life on the planet. 
When I first arrived on Hatamin Island, I was immediately struck by its beauty. The island is 80m long and is surrounded by a 52-hectares-large coral reef flat. My first visit immediately turned into a moment of magic. The colour of the water, the many shades of turquoise and blue were magnificent. A seven-metre-deep blue hole in the reef contains special fauna and flora, while the rock island's terrestrial vegetation is flourishing. The island is commonly called Bird Island because it has been a breeding ground for several species of seabirds. Thousands of terns that fed on small fish hiding in the coral reef made their nests here in the past, according to a village elder. Today, only a few dozens come back annually to nest. 
The reason for the decline of these birds, as can be observed in so many places around the world, can be traced back to human activity. As Hatamin Island is uninhabited, it was not protected for a long time. Over 30 years ago, the inhabitants of the village of Seraya Besar, an island located around 2km away from Hatamin Island, carried out dynamite fishing here by deploying makeshift bombs out of soda bottles to catch greater numbers of fish than with traditional fishing methods. The activity is now banned throughout Indonesia but back then, it destroyed coral reef environments all over the country, leading to the creation of underwater deserts unsuitable for life. In turn, many seabirds lost their main food source.
I learned from an elder from Seraya Besar that the fishermen used to catch a lot of fish around the island but the catches have become smaller. People now have to go out further to fish, making the activity more dangerous, and more costly in terms of fuel and fatigue. Overfishing and dynamite fishing around Flores have seriously affected the balance of coral ecosystems, causing the food chain to break down. The impact is therefore ecological, economic and social. We wanted to change that.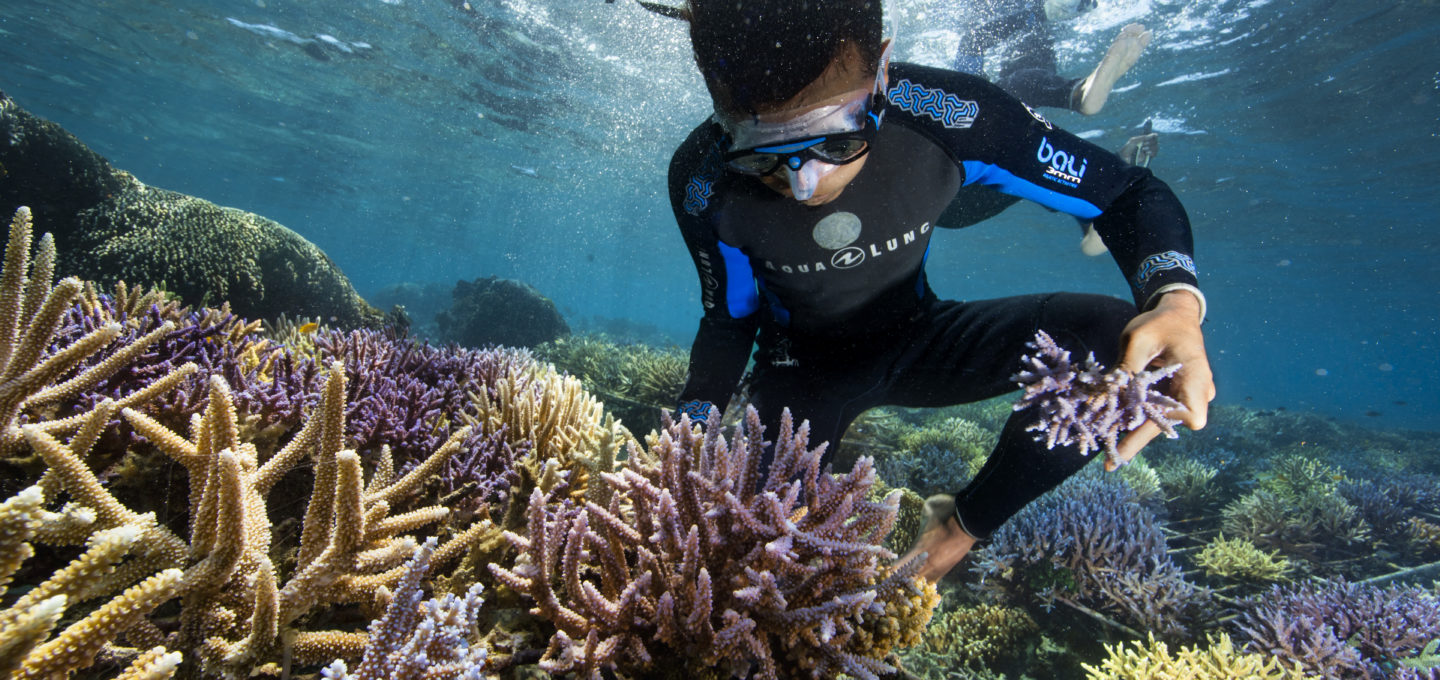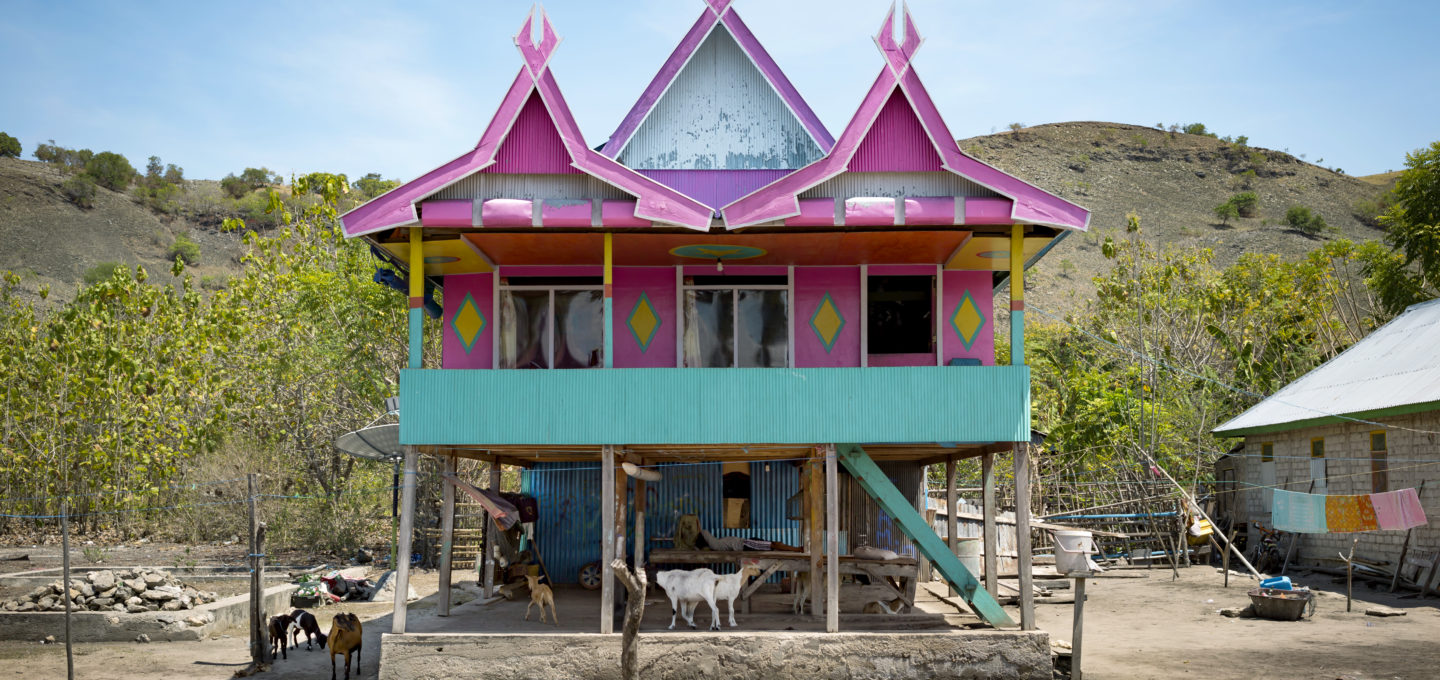 Continue reading...
To continue reading this article – and enjoy full digital access across Oceanographic – sign up to Ocean Hub today! More info below…
Keep reading by signing up for an Ocean Hub subscription
Ocean Hub. More than a magazine subscription.
As well the delivery of all new editions, members unlock access to exclusive products, services and discounts, as well as EVERY digital back issue we have published.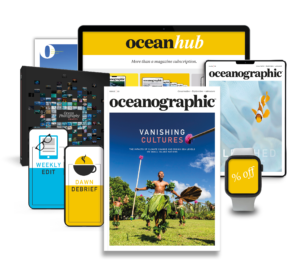 Find out more

about Ocean Hub subscription
Shop window
current issue
Back Issues
Enjoy so much more from Oceanographic Magazine by becoming a subscriber.
A range of subscription options are available.
Sea stories
Beautiful ocean stories straight to your inbox.
Join our community.