Adventure
Behind the lens: Daisy Gilardini
Behind the Lens places a spotlight on the world's foremost ocean photographers. Each edition focusses on the work of an individual who continues to shape public opinion through powerful imagery and compelling storytelling.
Interview by
Oceanographic Magazine
Photographs by
Daisy Gilardini
Interview by
Oceanographic Magazine
Polar regions photographer and member of the International League of Conservation Photographers and SeaLegacy Collective. Daisy has spent more than 20 years photographing the polar regions. Her work has been published by, among others, National Geographic and WWF. She has both won and been on the judging panel for BBC Wildlife Photographer of the Year.
OCEANOGRAPHIC MAGAZINE (OM): WHEN DID YOU FIRST CONNECT WITH THE OCEAN?
DAISY GILARDINI (DG): I grew up in Switzerland, a mountain paradise, and I start skiing more-or-less at the same time I started walking. My family and I would spend every winter holiday skiing in the mountains. The summer holidays, however, were dedicated to the sea in Italy. I was even more comfortable in the water than I was on skis. I remember spending whole summers playing in the sea and exploring beaches in search of beautiful shells: presents from the ocean.
OM: WHEN DID YOU FIRST PICK UP A CAMERA?
DG: I was 18. Christmas that year, I bought a Nikon for my boyfriend. We took off to Paris for New Year's. We were walking along the gorgeously decorated Champs- Élysées when my boyfriend handed me the camera and said: "Why don't you try to get few shots?" I've haven't put the camera down since!
OM: YOU GREW UP IN SWITZERLAND AND NOW LIVE IN CANADA – TWO COUNTRIES SYNONYMOUS WITH RUGGED NATURE. HAS THE OUTDOORS ALWAYS BEEN A PART OF WHO YOU ARE?
DG: Absolutely! My mother taught me to respect and love nature and wildlife. Growing up, we spent a lot of time outdoors, hiking in the mountains, playing hide-and-seek in the woods behind my home, playing in the sea, or picking berries to make jam.
I spent my childhood in a little village in the countryside with farms all around me. I remember one of my tasks after school was to go to my neighbour's to pick up freshly milked milk. Sometimes I'd drink milk directly from the cow. I would pick up freshly laid eggs, still warm, directly from the hen-house. In the summer, when not at sea, I would help my friends cut the grass and make hay for the cows. We would run barefoot in the fields and jump on the huge piles of hay ready to be stored in the stalls. Ultimately, I grew up with a passion and love for the outdoors. Even during my former career as a financial expert – which forced me to spend a lot of time in the office – I did not miss an opportunity to spend time outside. Spending time in the wilderness became a way of coping with the long hours spent in front of a computer, looking at numbers. Eventually, love brought me to Canada, and when I got married – to a Canadian – there was little doubt where we would live! British Columbia is an extraordinary place.
OM: HOW MUCH HAVE THOSE LANDSCAPES SHAPED YOU AS A PHOTOGRAPHER?
DG: From a young age it was obvious I had a love for animals, so everybody in my family – parents, godparents, aunties – bought me stuffed toys. One in particular influenced my life forever. I was just four years old when I received a little stuffed seal pup toy from my godparents. My mum explained that the seal came from a very cold place and that it lived on and under the polar ice. I was mesmerised by those stories. I dreamed that one day I would be able to see seals in their natural environment.
I grew up with the idea of becoming a veterinarian. But life doesn't always go the way you planned and I ended up becoming a certified expert in finance and accounting instead. After getting my Masters and opening my own accounting firm, and with a good business plan and organisational skills, I managed to match my love for nature, photography and travel with my daily job commitments. It still took me seven years to save the money necessary to realise my childhood dream of seeing seals in their natural habitat, but I got there. In 1997, I was finally able to embark on an expedition to Antarctica – a trip that totally changed my life.
After that, I started taking off on self-assignments for several months a year, and I had to hire an assistant to help me out with the accounting business. But every time I got back to the office, I felt depressed and unfulfilled. I started writing articles and looking for magazines interested in publishing my work. It was like having two full-time jobs. My days would start at 7am and finish at midnight, seven days a week. They say the key to success is to believe in one's ability. Patience, passion and perseverance will lead to success, eventually. By the end I finally succeeded in having my work published. In 2006, I became a full-time photographer.
OM: YOU FIRST VISITED ANTARCTICA IN 1997, AND YOU SAY YOU FELL IN LOVE WITH IT IMMEDIATELY. WHAT IS IT YOU FIND SO ENCHANTING ABOUT THE REGION?
DG: Antarctica is the coldest, driest and windiest continent in the world. I always think of Antarctica as a planet on our planet. It looks as if everything stopped at the time of creation. Everything is in harmony, pristine and pure, probably because no humans ever colonised the continent. It's one of the few places on Earth where animals are not scared of us, where penguins approach you to interact, where seals want to play with you and birds don't fly away. Antarctica is my magic pill for regenerating and rejuvenating!
I tried many times to understand this irresistible attraction to the polar regions, which I would define almost as an addiction or obsession. These extreme adventures transport me out of my ordinary world and lead me on a voyage of self-discovery. The isolation from modern civilisation and all the distractions that comes with it allow me to focus on nature's simple rhythms. The healing feelings of rediscovering our primordial connection with nature and the interconnectivity between all species on Earth, inspires in me a feeling of awareness and deep respect for the importance of these delicate ecosystems.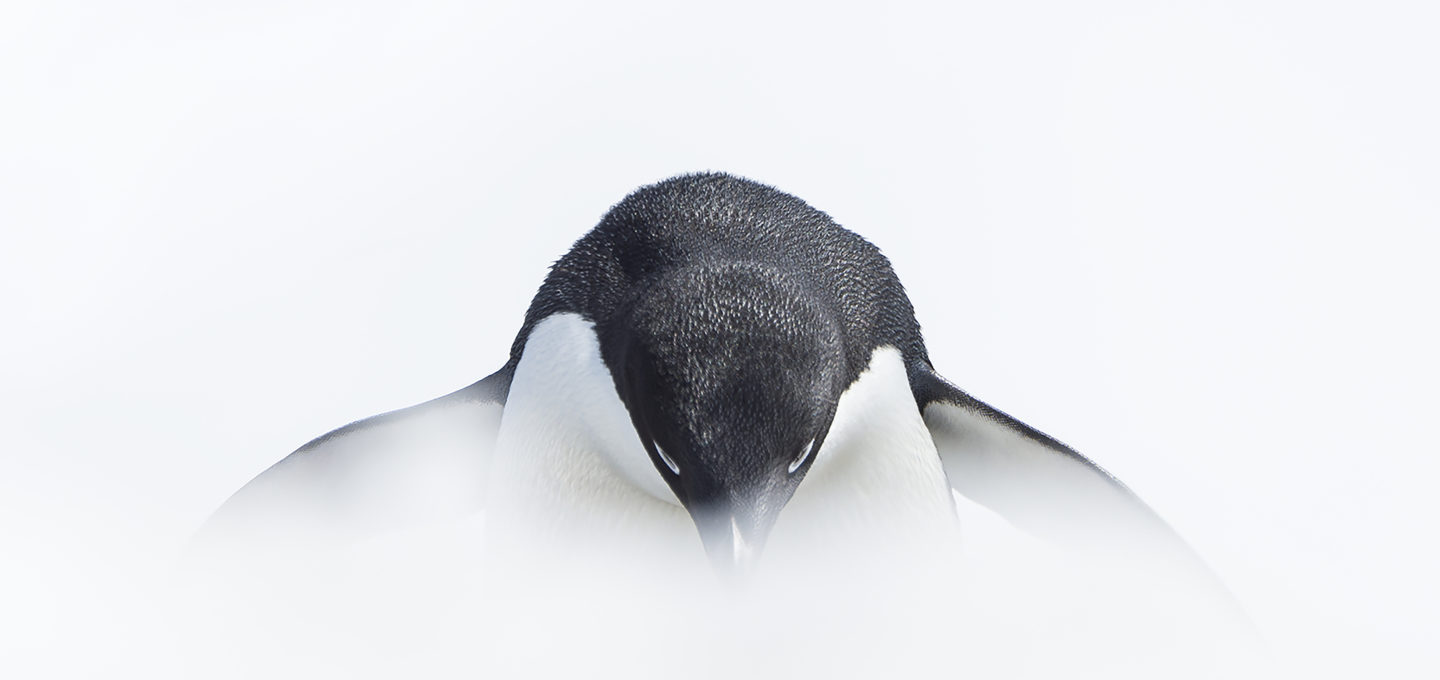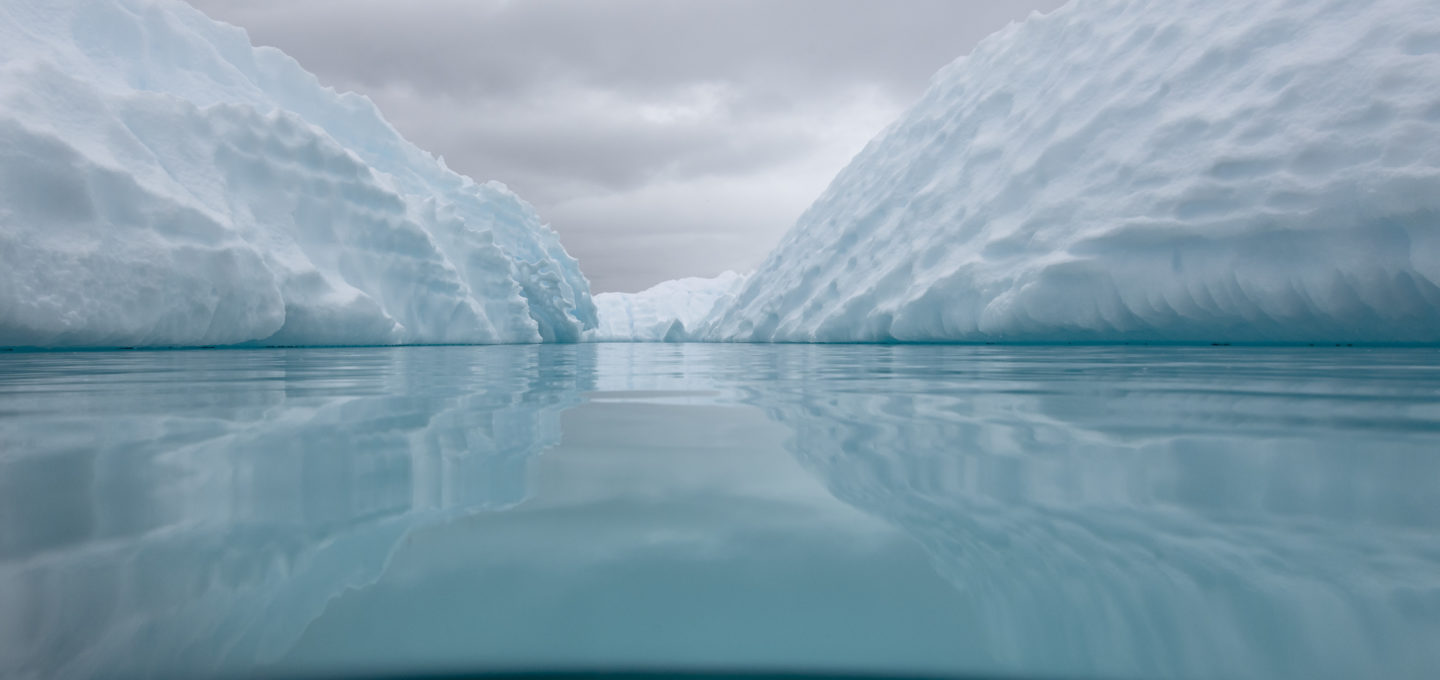 Photographs by
Daisy Gilardini
Continue reading...
To continue reading this article – and enjoy full digital access across Oceanographic – sign up to Ocean Hub today! More info below…
Keep reading by signing up for an Ocean Hub subscription
Ocean Hub. More than a magazine subscription.
As well the delivery of all new editions, members unlock access to exclusive products, services and discounts, as well as EVERY digital back issue we have published.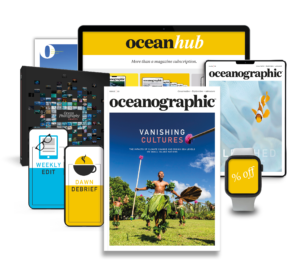 Find out more

about Ocean Hub subscription
Shop window
current issue
Back Issues
Enjoy so much more from Oceanographic Magazine by becoming a subscriber.
A range of subscription options are available.
Sea stories
Beautiful ocean stories straight to your inbox.
Join our community.