Adventure
Edges of the earth
The Edges of the Earth expedition is on a mission to share untold ocean stories from around the globe. Over the next 24 months, the team will travel to 50 of the most remote dive destinations in the world and Oceanographic will share their stories along the way.
Photographs by
Adam Moore & Marla Tomorug
In April 2021, while on a solo dive trip to Fiji's Rainbow Reef, I had one of those breakthrough moments. You know the kind that can't be unseen once it's in your head. After spending seven days straight alongside knowledgeable guides who have called Fiji home forever, I was getting to know them on a personal level. I was learning about their values, what they care about, the things they joke about and how committed they are to their slice of the ocean.
For these guides, the ocean is their livelihood, their passion and their second home. They have navigated these waters from childhood to adulthood, and know the ins and outs of every single corner of the reef system unlike anyone else in the world. I was fascinated by the depth of their knowledge, their willingness to share, and their unrivaled watermanship. By the end of the seven days, these ocean stewards had inspired me to learn more, dive more, and most importantly, explore more.
I couldn't help but tell everyone I encountered about my time with the Fijians. And the fact that I actually missed them, given how much we bonded while out to sea. That experience is what birthed the Edges of Earth Expedition.
After Fiji, I wanted to have more experiences like this, and bring more people along the journey, sharing the knowledge, expertise and impact of those on the frontlines of ocean conservation with the next generation. I wanted to meet more people whose stories were largely untold. Growing up, I never had access to anything like this, and didn't know what my options were when trying to break into the ocean space.
It took me close to ten years before I had my big break and could find my way into the ocean community – but it was hard work since I'm not a marine biologist or a researcher. I fundamentally believe that you don't need to be to contribute to conserving and restoring the ocean. Now, with social media being our great connector, sharing untold stories of those protecting the most remote edges of earth has the chance to be way more accessible. While I pondered this concept in my tiny eco-hut on Taveuni Island, I couldn't help but think about how many people would benefit from knowing what their options are when it comes to safeguarding, restoring and protecting our ocean.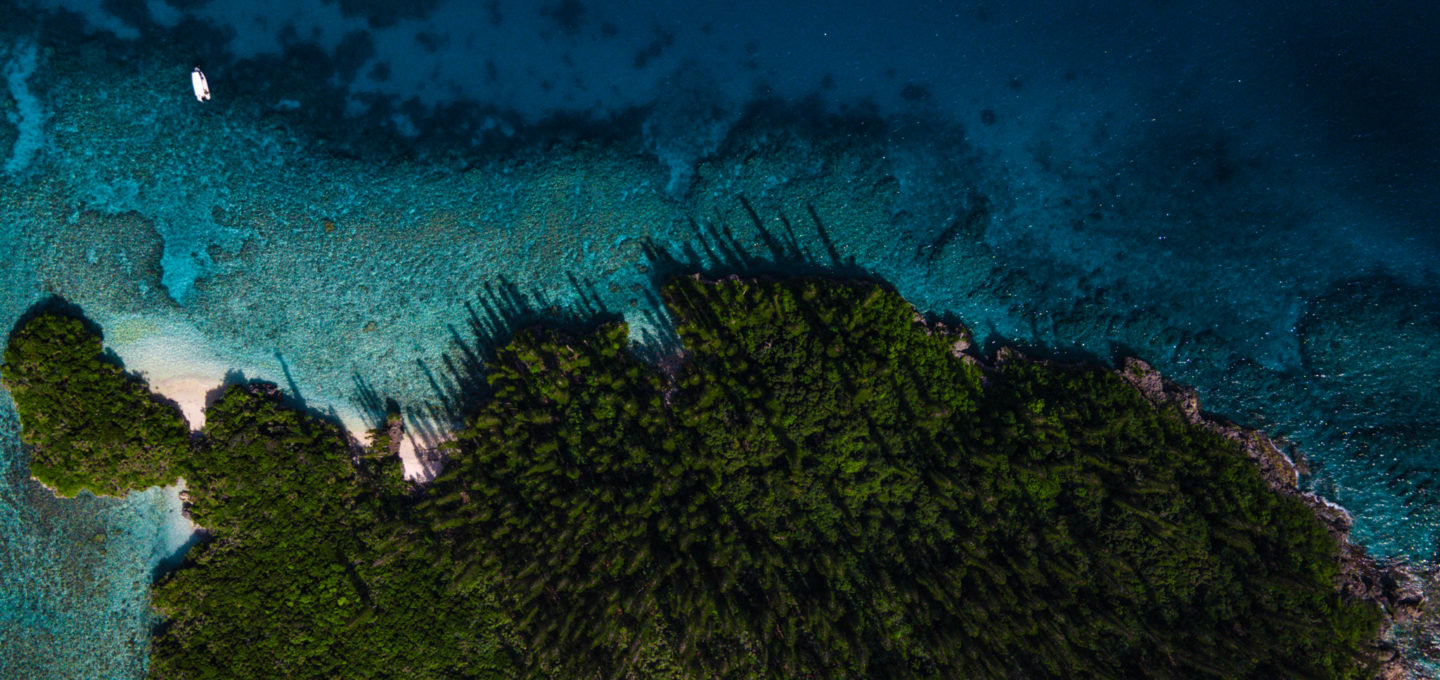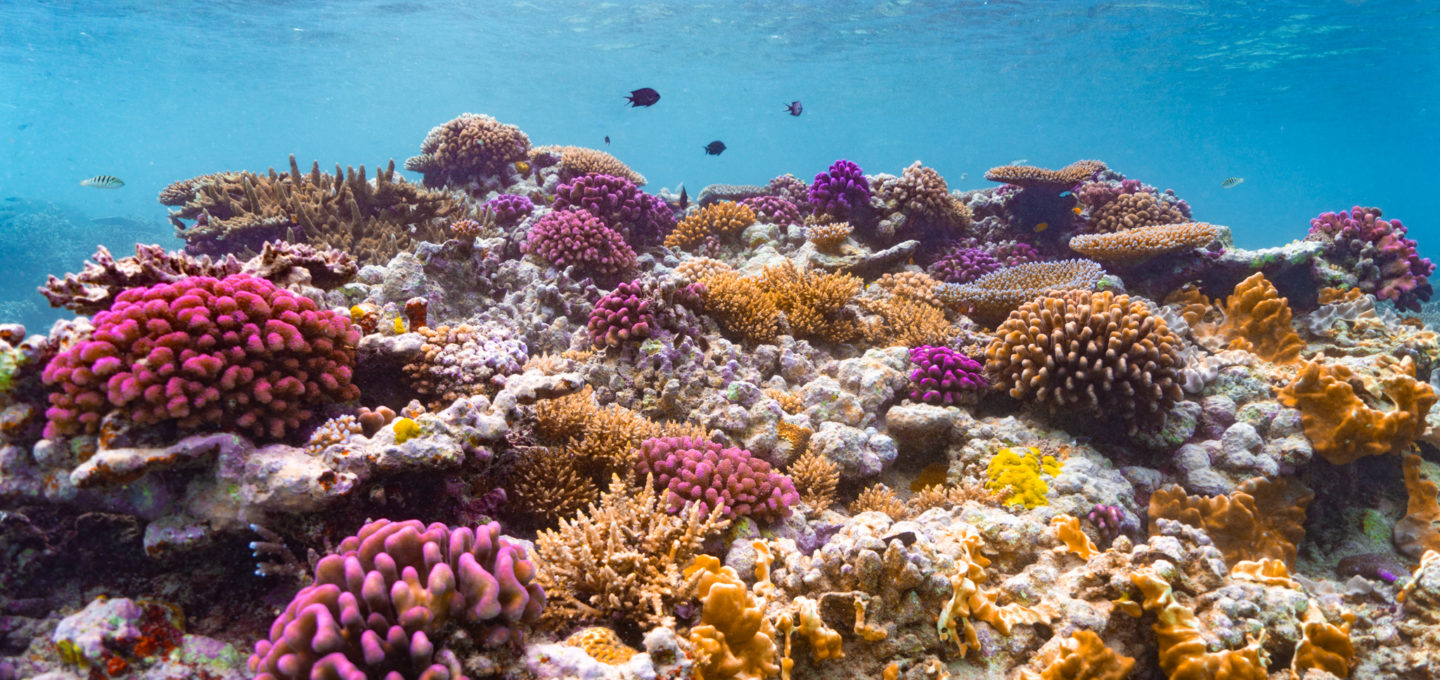 Flashforward to March 2023, and my team and I tackled a test run of our Edges of the Earth expedition in one of the most remote parts of Western Australia called Bremer Bay. There, we met with Gemma Spark and her family, the leading authorities on eco-tourism and whale watching best practices in Australia (if not the world). Learning about their six-generation operation taking people out to the wild and raw Bremer Bay Canyon to witness one of the most healthy pods of orcas was quite literally an honour. The Spark's go out on the ocean every single day and understand this pod as if they are part of the family. This kick started the expedition and validated our thinking over the last year. There are so many incredible people out there doing amazing things for our ocean, and their stories must be heard.
Over the next 24 months, our team is traveling to 50 of the most remote dive destinations in the world. We will cover all seven continents, from tropics to ice, to meet with the most interesting people who have dedicated their lives to the ocean and planet, like our newfound friend, Gemma Spark. But, I'm surely not doing this alone. Our motley team from random corners of the world came together because of our love of the ocean. I met most online, some at lunch, and one at a bar in Bali. Despite the space between some of us, we all came together because of our common bond. We are all ocean obsessed non-scientists, leveraging our unique skills to do our part in protecting the planet.
There's myself, Andi Cross from New York, who is heading up the expedition as a growth strategist; Adam Moore from Western Australia who is our logistics, equipment and safety expert who's a life-long surf lifesaver and; Marla Tomorug from Hawaii who is our creative director that is a master at capturing the relationship between humans and the ocean. The team is working with ocean nonprofits, eco-tourism operators, dive professionals, tourism boards, individual scientists, researchers and explorers, as well as mission-led for profits, telling ocean good news stories that largely go untold.
When we say good news, we mean that our method of storytelling is uplifting, positive and motivational. There is so much circulating online about the doom and gloom of our situation. We often hear all about the degree to which irreversible damage has been done to the environment, how 90% of climate change is the work of billion dollar oil behemoths, and how little the next generation can feasibly do to make a difference. We intend to upend this narrative entirely. We aim to tell stories about the positive, about the ocean wins and progress happening all around the world, because there's a lot of it.
We want to unveil that many people globally believe the fight is worth fighting and are working for a cleaner, healthier planet. We believe that this effort towards expressing solidarity is the key to making actionable change in the climate movement. By showing relatable examples of what different people have done to combine their professions with passion and purpose, our team is here to excite with solutions and possibilities. Our mission is to use this planetary good news to get more people in the water, more people believing change is possible and more people taking every day action.
Each location we visit, we will be sharing our stories of exploration, adventure and conservation wins through Oceanographic. The stories we share aren't just about the marine life or the destination, but how people from all over the world have found ways of connecting with the ocean. In 2023, we will tackle the eastern hemisphere and in 2024, we will move to the west. With each stop, we hope that you'll follow along here and via our expedition social channels. With Oceanographic's commitment to sharing captivating stories and beautiful photography about our species' connectedness with the ocean, we couldn't think of a better partnership. Together, we will transport you into some of our world's most enchanting and least-understood places, and remind you the planet is worth fighting for.
Watch the video to find out more about the expedition: 

Photographs by
Adam Moore & Marla Tomorug
Shop window
current issue
Back Issues
Enjoy so much more from Oceanographic Magazine by becoming a subscriber.
A range of subscription options are available.
Sea stories
Beautiful ocean stories straight to your inbox.
Join our community.