Conservation
Fires, mud, and abalone
As California continues to be subjected to catastrophic climate change-induced weather events, many species are in need of help – including marine snails.
Words & photography by
Kenan Chan
Words & photography by
Kenan Chan
When most people think of endangered species, they likely imagine an exotic animal in a remote jungle. Wendy Bragg however, thinks about black abalone, a marine snail found along the coast of California. 
I first met Bragg, a marine ecologist and Ph.D. student from the University of California, Santa Cruz in November 2020, while on an abalone reconnaissance mission in Big Sur. I was invited along due to my experience working with these endangered marine snails and joined up with the team for a few days at a remote field station. On paper, the mission was simple: find as many abalone as possible and document the locations with measurements and photos. In reality, the mission was far more complex, and the clock was ticking with a large northwest swell on the way which would make our surveys impossible. 
Regions of the central California coastline are difficult or impossible to access due to steep cliffs and rough terrain. Unfortunately, the marine snails we were looking for, the black abalone (Haliotis cracherodii), were located at the bottom of these cliffs. The intertidal environments black abalone call home are unique habitats where the land meets the sea. They are considered harsh environments occupied by hardy, highly adapted organisms that can withstand everything from desiccation by the beating sun during low tides to the pummelling waves of large winter storms.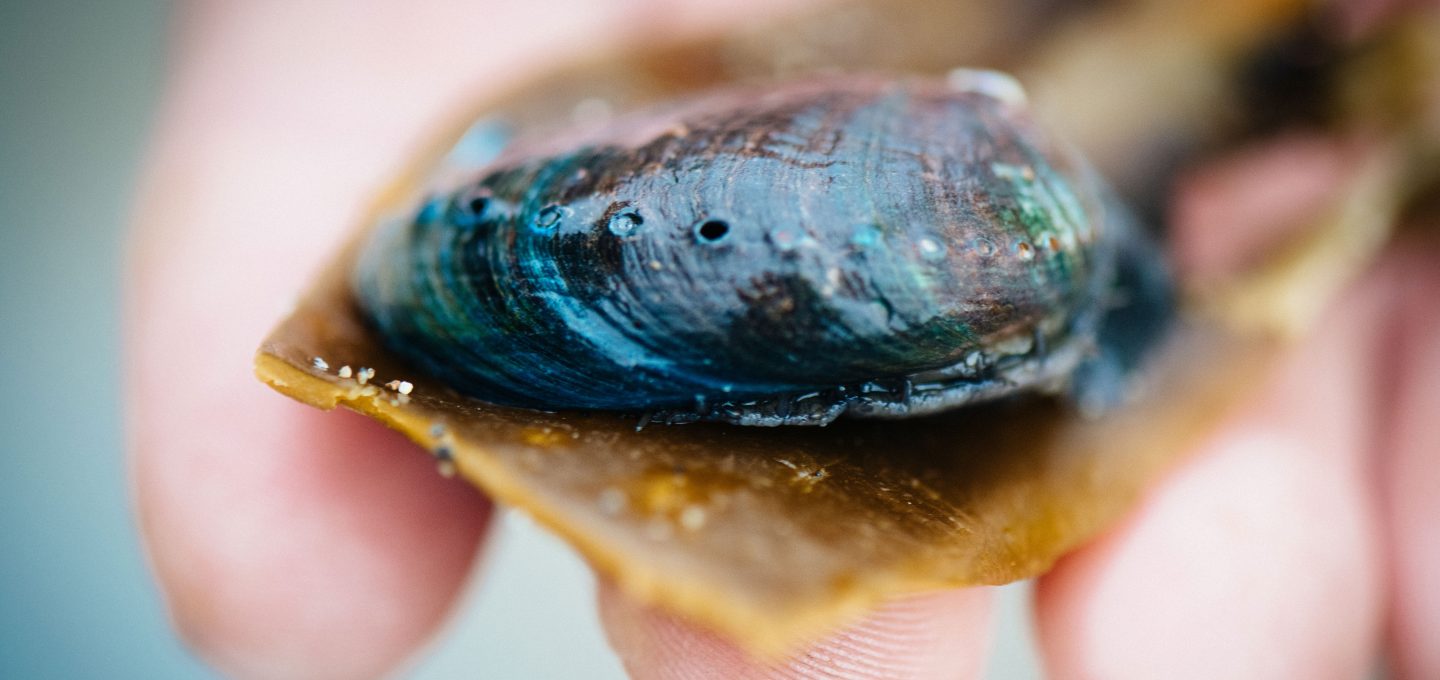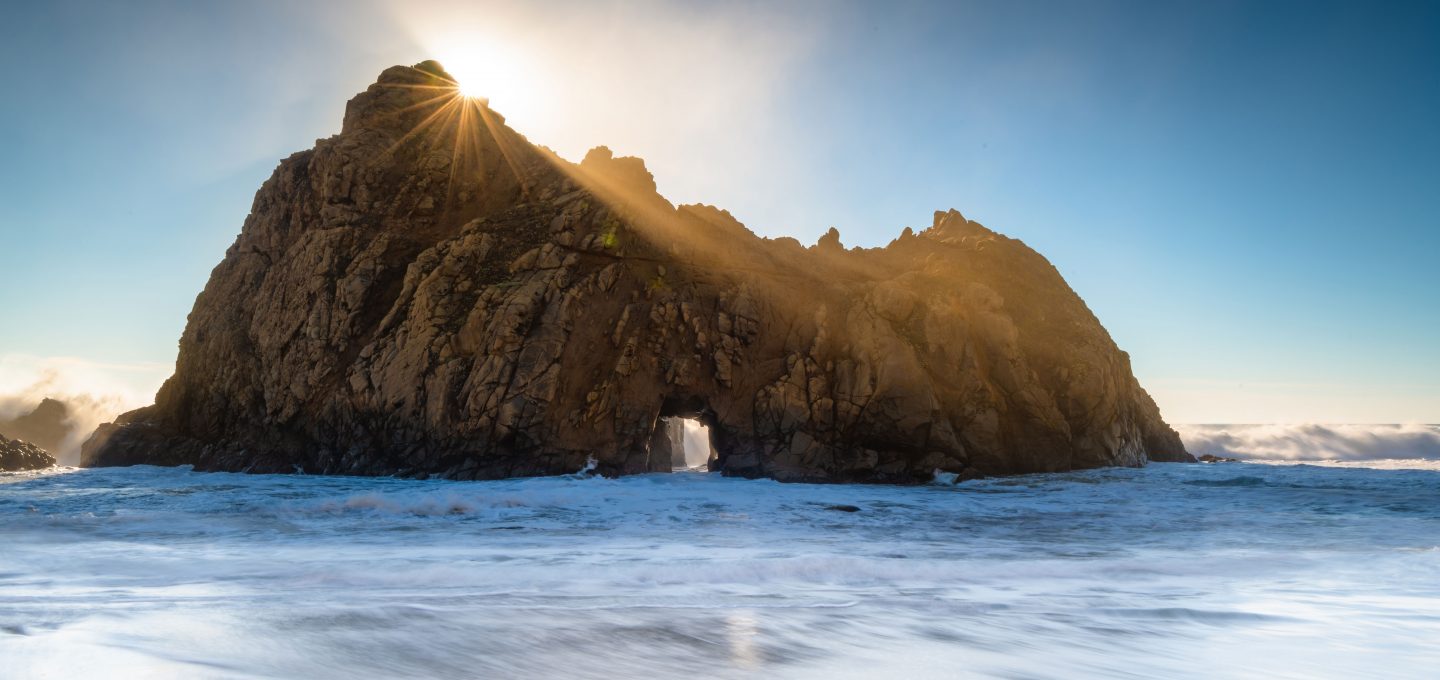 Black abalone are a relatively large gastropod that can grow to the size of an adult's hand. One of seven abalone species found along the California coast, they have a jet black and slimy body protected by a relatively flat, dark, smooth shell with turquoise and white highlights. Their large "foot" acts as a suction cup, capable of attaching to just about any surface. Unlike some other abalone species found along the California coast, this species lives primarily in the intertidal zone where it feeds opportunistically on drift kelp and algae. 
These marine snails were once abundant but are now listed as endangered. Historically, abalone were harvested by Native Americans and later by commercial and recreational fishermen for their highly sought-after meat, considered a delicacy to many. A devastating combination of overfishing, a disease called Withering Foot Syndrome, low reproduction rates attributed to warmer waters, and low population densities ultimately secured their listing under the Endangered Species Act. However, due to the remote nature of the central California coastline, 75% of the remaining black abalone population manage to survive with little human disruption, making these subpopulations incredibly important for the conservation and recovery of the species. 
In August 2020, a rare lightning storm swept down the state, igniting hundreds of fires including many along the central coast, such as the Dolan fire which burned 125,000 acres. Over 4 million acres of California burned in 2020 – to put this in perspective, this equates to a little more than 4% of the entire state's 100 million acres. Though wildfires are not new in California, they're a growing concern due to their dramatically increasing frequency and severity. Most experts attribute this in part to climate change-driven droughts which have plagued the state for 15 of the last 20 years. 
Of these many fires, researchers at UC Santa Cruz identified four that burned adjacent to the critical abalone populations. Bragg and the team saw a problem: they knew that these scorched locations were highly susceptible to debris flows or mudslides caused by the unstable soil. When a fire sweeps through a landscape, it burns everything in its path, the trees, the bushes, the grasses, and the roots of all the vegetation. The extensive root systems help to stabilise hillsides like rebar in a building, keeping the soil from eroding any time there is rain. However, without these roots to buttress the soil, a single rainstorm could be all it takes for the soil and rocks on a hillside to become so saturated that it creates a mudslide. In fact, this very thing happened in 2018 after a devastating fire near Santa Barbara, California, resulting in millions of dollars' worth of damage and more than 20 deaths.
This is what Bragg was afraid of. In addition to the incoming swell, winter rains were just around the corner and could hit at any moment, meaning time was of the essence to complete these critical surveys that would inform future actions and monitoring of black abalone losses…
Driving along Highway 1, through the hairpin turns and with sweeping panoramic views of the ocean, I could see the blackened soil and burnt red of dead foliage covering the hillside. Large, orange 'CLOSED' signs covered entrances to beaches and campsites. After winding the roads of Big Sur for a half hour, I hit my first debris flow. The entire road was covered in a thin layer of mud, remnants of a slide that had been cleaned up by the road crews. The rest of my drive to the site was like this – patches of road that were covered in a thin, muddy layer. Finally, after driving through this now foreign landscape, I reached the site. Work commenced quickly. We suited up in our rubber boots and foulies and made our way down a narrow trail marred with washed-out sections. 
Continue reading...
To continue reading this article – and enjoy full digital access across Oceanographic – sign up to Ocean Hub today! More info below…
Keep reading by signing up for an Ocean Hub subscription
Ocean Hub. More than a magazine subscription.
As well the delivery of all new editions, members unlock access to exclusive products, services and discounts, as well as EVERY digital back issue we have published.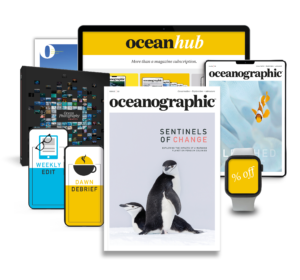 Find out more

about Ocean Hub subscription
Shop window
current issue
Back Issues
Enjoy so much more from Oceanographic Magazine by becoming a subscriber.
A range of subscription options are available.
Sea stories
Beautiful ocean stories straight to your inbox.
Join our community.