Adventure
One frozen breath
International freediver and multiple record-holder Johnathan Sunnex explores beneath the waves of the Southern Ocean – in the name of science and adventure.
Photographs by
Jonathan Sunnex and Sahika Ercumen
My lips were so swollen from the cold I could barely close my mouth. The freezing ocean and biting winds had also numbed my hands and feet. But still I insisted: just one more dive. My fellow freediver Sahika Ercumen was just as enthusiastic to drop below the waterline one last time. On each occasion that we resurfaced, we exchanged glances: just one more. And so it went on. 
Antarctica's underwater beauty is beguiling. Despite the pain associated with submersion, it keeps you enraptured and desperate for more. The discomfort is endurable, you tell yourself. The boat can wait. There is something magical about the ice – its twisted, gnarled shapes. There is something bewitching in the shifting hues of greens and blues – particularly when encased between grey skies overhead and deep black waters below as they were on that day. 
Sahika and I were in Antarctica as part of a Turkish Ministry of Science expedition to establish the country's first scientific research base in Antarctica. Alongside assisting with the new base's construction, we were to also play an in-water role collecting samples and data for the group's scientists. I was also there as the safety diver and photographer for Sahika, who would be completing the first freedives by a Turkish national in Antarctic waters. And both of us were there for the thrill of it. 
I had been to Antarctica once before. Rougher, darker seas flood my mind when I recall that first trip. The water in which we dived was 1,000 metres deep and littered with icebergs. We had journeyed much further south on that occasion and the scale of the place overwhelmed me. This time was different. 
On that first trip we had crossed the notorious Drake Passage – the body of churning water between South America's Cape Horn and Antarctica's South Shetland Islands – by boat. While the crossing serves as an effective reminder of the remoteness of the White Continent, I was quite happy to avoid it on this occasion. With a schedule that included four weeks at sea aboard our Chilean research vessel Betanzos, I was quite content to arrive in to King George Island by airplane. 
Unfavourable weather meant we remained anchored at King George Island for a week. Initially, this felt like a setback – everyone was eager to continue south and into the real Antarctica – but no time is wasted on these expeditions of course, and so while construction materials for the Turkish science base continued to be loaded aboard, the scientists got to work on data collection plans and Sahika and I unpacked our wetsuits for our first dives. 
Diving in sub-zero waters is pretty serious business – as are most things in Antarctica. The evening before each excursion, the expedition team and its leaders met to discuss participants, logistical support and any environmental, marine life and safety considerations. This was perhaps especially important prior to the first dive of the trip. In the wildest place on Earth, it's sensible to maintain as much control of your environment as possible. 
With the running order of the day sorted, the morning of the dive was relaxed. An early breakfast of oats and fruit ensured Sahika and I had the necessary calories to fuel our bodies in such extreme conditions. Some gentle stretching prepared us for immersion and the increased pressures we would encounter, before a final equipment check gave us peace of mind we were suitably prepared for the challenges that lay ahead.
The dive site we had chosen was about a kilometre from where the Betanzos was anchored – a calm, sheltered area tucked away behind a small rocky island. With good visibility and a relatively shallow, sloping seafloor, it was the perfect place for me to reacquaint myself, and Sahika to acquaint herself, with Antarctic waters. 
I made the first descent. Despite being insulated by seven-millimetre wetsuits, the shock of hitting the water for the first time still took my breath away. My face, the only part of the body that remained exposed to the elements (bar that covered by my mask) felt as though it was being pierced by a hundred needles. The cold was so extreme my breathing pattern changed immediately. Even as an experienced freediver, It took a concerted effort of mind and body to regulate it. As freedivers, our breathing can have major implications on the dive itself, from affecting levels of comfort and our ability to equalise the pressure within our bodies' airspaces, through to preventing an early onset of hypoxia, so it was important to ensure each breath prior to that first dive was calm and controlled.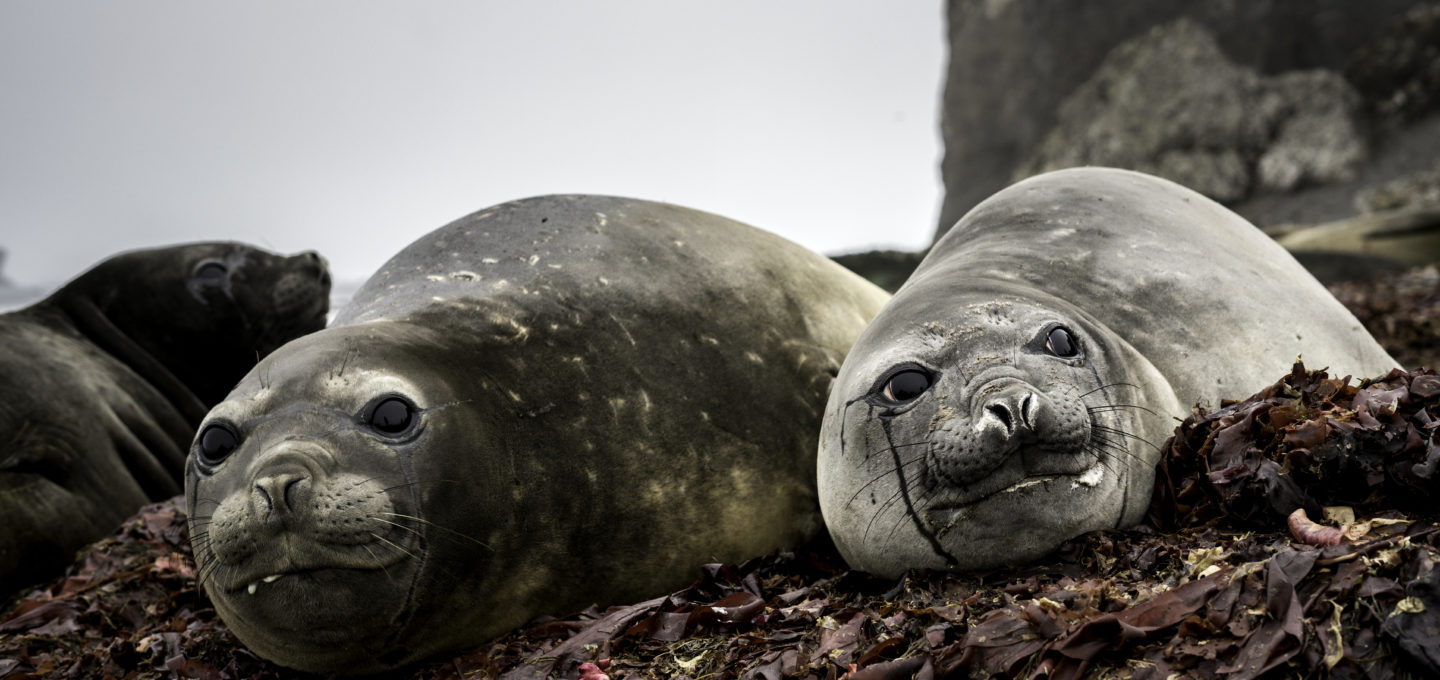 Photographs by
Jonathan Sunnex and Sahika Ercumen
Continue reading...
To continue reading this article – and enjoy full digital access across Oceanographic – sign up to Ocean Hub today! More info below…
Keep reading by signing up for an Ocean Hub subscription
Ocean Hub. More than a magazine subscription.
As well the delivery of all new editions, members unlock access to exclusive products, services and discounts, as well as EVERY digital back issue we have published.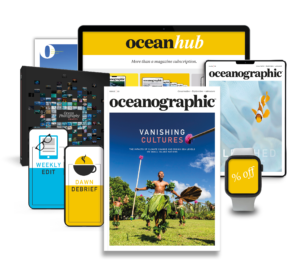 Find out more

about Ocean Hub subscription
Shop window
current issue
Back Issues
Enjoy so much more from Oceanographic Magazine by becoming a subscriber.
A range of subscription options are available.
Sea stories
Beautiful ocean stories straight to your inbox.
Join our community.