Let me tell you about my experience freediving with Carlos Coste, 12-time world record breaker and the first human to surpass 100m depth on a single breath.
Words & photographs by
Willem van den Heever
Words & photographs by
Willem van den Heever
Earlier this year, while spending some time in Mexico's Baja California, I took my underwater photo film camera and met up with the freediving legend that is Carlos Coste. We spent the day freediving in the Sea of Cortez between La Paz and Espiritu Santo Island. As an ocean conservationist and avid freediver myself, I wanted to find out what makes this man tick. I wanted to find out what connects him to the ocean so much that he chooses to spend almost every day of his life in it which resulted in him diving 100m below the surface on one single breath.
Carlos was born in Caracas, Venezuela. After starting apnea and freediving training in 1996, he achieved his first national record in 1998. In October 2002, he broke a two-time world record in one week, his first official world record. In 2003, he became the first human in history to achieve a free immersion dive of more than 100m – a Guinness World Record. In 2004, he went on to become the first person to reach 102m in constant weight immersion in Cyprus. But the reason I wanted to spend time with Carlos in the water was not to try to find out what his secret recipe is for achieving these records. I wanted to find out where this deep connection with the ocean came from, and how freedivers can channel this connection towards conservation in a time where our oceans need it most.
Carlos was a non-traditional kid and while the rest of the Venezuelan kids all wanted to become professional soccer players, Carlos was more interested and curious about the ocean. It was, however, only in his late teenage years that he found out about freediving in his university's underwater activity club. It was love at first practice for him and he immediately realised that this was more than just a sport. At this point, freediving wasn't yet  recognised as a professional sport in Venezuela. It was simply a skill that a handful of people had. Carlos was so passionate about this new sport that he took it upon himself to push it as a professional sport and a career. Thus, he started club at the university with the first competitions of its kind.
As Carlos started pushing himself to go deeper with every dive, his whole world started gradually changing. Freediving and the ocean became his life. Carlos broke his first world record while still studying engineering, but gradually he started dedicating more and more of his time to being in the water and practising freediving.
The danger with any kind of competitive sport, however, is that one can very easily lose that original connection you had in the beginning, that made you fall in love with the sport in the first place. You start focusing so much on breaking records, that it becomes all the more ego-driven. The more I started looking into competitive freediving myself, the more I've asked myself the question, what's the point of spending so much time in the ocean, if you close your eyes and see nothing around you while waiting to hit that depth marker somewhere in the deep?
Carlos says he kept that connection while competing with himself and by spending a lot of his days' spearfishing – sustainably harvesting food for himself as well as selling to friends and family to help pay for fees and gear. He believes this is also how he managed to excel so quickly in the sport. Every minute spent in the ocean was part of his training. Spending a whole day in the ocean, looking for specific 'green-listed' species to harvest, not only connected him more with his surroundings and local ecosystems, but he started learning more about the ocean and its species too. Eventually, Carlos got an underwater camera which he would regularly swap the speargun for and started enjoying capturing some of these moments and species with his camera.
Carlos further goes on to explain that even though it's important to do depth and line training in pools, freshwater lakes, and quarries (if you don't have access to ocean spots), it's equally important to still use your skills as a freediver to go and explore the oceans and reefs. Be it with a camera or just to have fun with friends and try to find new species you haven't seen before, or even to help marine biologists with science and conservation projects. That's how you foster and keep that connection with the ocean that got you into freediving in the first place. This is also the most fun you can have with freediving as it becomes a communal sport, interacting with others, rather than a personal solo sport. Except for the Blue Classroom Freediving school in Bonaire that Carlos runs, he now also co-runs Freedive Explorations in Mexico, which is focussed exactly on this – the deep-sea exploration side of freediving.
Carlos' relationship with his partner Petra Oberucova, who started Freedive Explorations in La Paz and comes from a marine biology background, encouraged this new-found love for fauna and life in the ocean for him. Suddenly he had someone next to him who could tell him the names and the importance of all the living things around him that he shares this special space with. She not only opened his eyes to new species around him, but to new possibilities as a professional freediver. This is how Carlos realised the potential to use freediving as a tool for science to help further research and conservation efforts when it comes to the ocean – especially in a place like the Sea of Cortez suffering heavily from overfishing and exploitation from the fishing industry.
Carlos says this notion was sparked a few years ago when he collaborated with a group of scientists who studied green turtles in Venezuela. As a freediver, he could help tag the male turtles that they wanted to study. The male turtles, some of them weighing up to 100kg, were especially difficult for scientist to catch up with and tag. Carlos, however, together with a small group of freediving friends, managed to tag 55 males over a span of two weeks. Whale Shark Mexico is currently running a similar project that focusses on collaborating with freedivers to help tag whale sharks in the Sea of Cortez, a species that's becoming more and more vulnerable in the region and beyond.
Carlos realised a big gap between avid freedivers that have little knowledge about the ocean's fauna and flora and plenty of marine biologists and oceanographers that have no skills in freediving. The beauty of it is that the two can now come together and learn from each other. Freediving is a simple, practical and relatively quick skill anyone can learn and do, without a lot of special equipment. On top of that, it's a healthy sport which has proven physical and psychological benefits.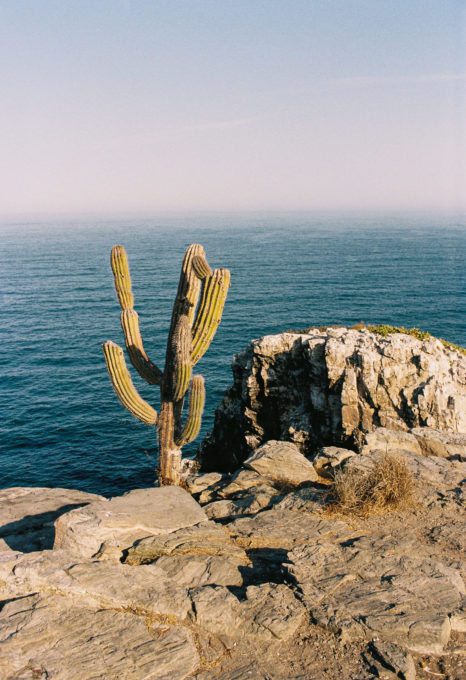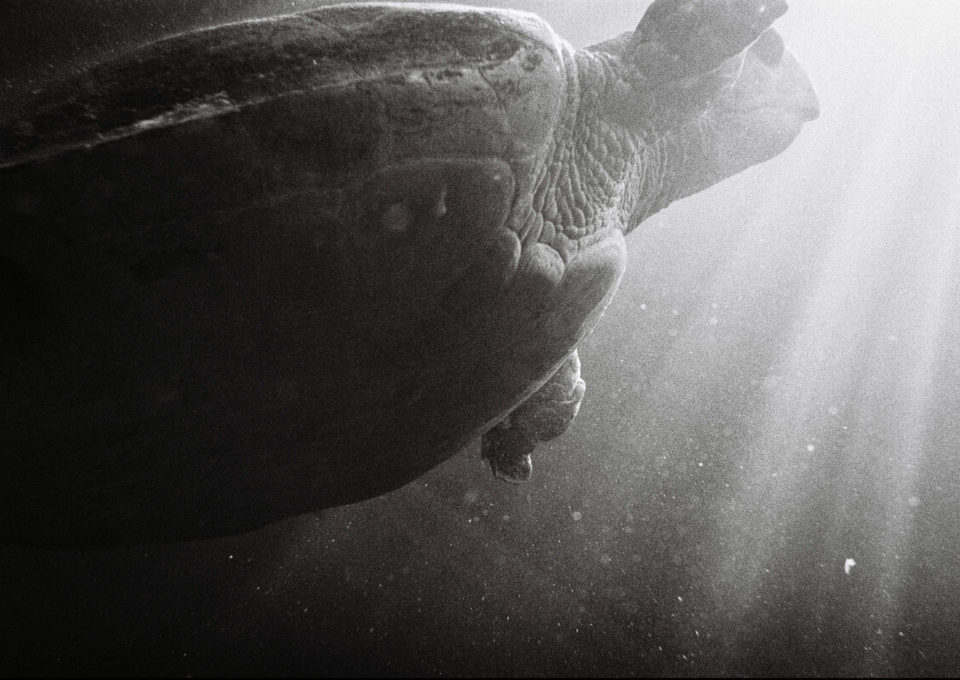 Carlos says he has personally witnessed the deterioration of the oceans and reefs over the past few years, but he is also starting to get a lot of hope again seeing not just all the conservation projects starting up around him, but also seeing how documentaries and tools such as social media are being used to educate and change people's mind about the beautiful but fragile world below. Thanks to the power of social media, pressure from organisations like Sea Shepherd and films like Seaspiracy big organisations that have been polluting and exploiting the oceans for years are now facing public pressure to take responsibility for their actions. Carlos goes on to say he can see and feel the change happening all around him with a growing global consciousness of what's happening to our plane: "Education is key, and we now have the technology to help us with the education."
Even though I don't think there is a secret recipe when it comes to freediving and reaching the depths Carlos has reached, as everyone is different and our bodies and minds work differently, Carlos did leave me with this single piece of advice: "Invest some money and take a course to learn the basics from a professional, someone that can teach you about safety and techniques." If you've never done this before, don't try to learn it on your own from what you see online. This is the easiest way to get hurt, blacking out, or to have a bad experience in the ocean that can ruin that special connection for you for life."
On a more personal level, after just one day in the water with Carlos, focusing on my technique, I walked away with not just the memories of my most enchanting day of freediving, but also with the knowledge that I just broke my own personal record.
Shop window
current issue
Back Issues
Enjoy so much more from Oceanographic Magazine by becoming a subscriber.
A range of subscription options are available.
Sea stories
Beautiful ocean stories straight to your inbox.
Join our community.