Adventure
From trash to treasure
On England's Dorset coast, the natural erosion of a Victorian rubbish dump reveals fragmented records of past generations. 
Words & photographs by
Jade Hoksbergen and Henley Spiers
Words & photographs by
Jade Hoksbergen and Henley Spiers
Lyme Regis, 1811, a precocious 12-year-old searches the windswept beach for natural artefacts. It is a life of hardship, and her finds must supplement the family's meagre income. Mary's sensational childhood discovery of a five-metre-long 'sea monster' marks the beginning of an astonishing career. Her extraordinary gift for palaeontology would only be fully appreciated posthumously and Mary Anning's legacy lives on. Two centuries later, hammers ring in unison as eager eyes scour the very same beach, young and old united by the quest for remains of the dinosaur era. Today, a new type of search is underway, one which veers away from fossils, and treads a curious line between treasure and trash. On the same Dorset seashore, a new breed of treasure seeker hunts for fragments of human waste, vintage rubbish beautified by the ebb and flow of the sea.
The low tide is marked in our diary and a falling sea evokes the same sentiment as unwrapping presents. We monitor the forecast, excitement rising as strong winds batter the coast. Hammers, boots, receptacles – the industrial beach look is complete. Our destination: Spittles, part of the Jurassic Coast, declared a UNESCO World Heritage Site in 2001. From the Victorian era to the 1970s, the Lyme Regis rubbish dump was situated at the top of this ridge, about a kilometre away from the cliff edge. In Spring 2008, a massive landslide transformed the landscape and shifted the abandoned rubbish tip within touching distance of the ocean. Ever since, the natural erosion of the cliff by wind and wave has been unearthing items from the old dumping ground.
As human waste spills out onto the beach, the public reaction confounds expectations. Passionate beachcombers can now pick from a menu of curiosities which extends beyond fossils. The rubbish is not bemoaned, its meeting with the natural elements is to be celebrated as the waste is turned to treasure. Bottles perfectly frozen in time can be found embedded in the thick grey clay that makes up the cliff, as well as others artistically distorted by fire. Down the foreshore, broken glass sparkles in the sunlight, shards smoothed by tumbling in the ocean's tides, now soothing to the touch and frosted in appearance. Colourful fragments of pottery catch the eye, an enduring clue as to fashions and trends and items once used. Large metal skeletons rise up from the sand, the remnants of old machinery, often surrounded by a river of small nails and other metalwork. These abandoned and broken items offer a fragmented record of past generations.
Amongst the glassware we find, the most common are clear jars that once contained meat and seafood paste such as that made by Shippam's. Once upon a time, Shippam's paste was a highly popular epicurean staple, and their range of products even included turtle soup. Other bottles offer a window to a Victorian medicine cabinet, such as milk of magnesia, a laxative that came in either a cobalt or cornflower blue glass bottle. The compact, clear jar embossed with 'Chesebrough Vaseline' leads us on an enlightening journey to the oil fields of Pennsylvania in 1859, where Robert Chesebrough came across a residue called 'rod wax', derived from oil rig pumps and used by the workers to heal cuts and burns. Chesebrough was inspired to take samples of the substance back to Brooklyn, where petroleum jelly was extracted and the manufacture of a new medicinal product began: 'Vaseline'. Chesebough Vaseline was bought by the multinational Unilever corporation in 1987, and Robert Chesebrough's creation remains globally relevant in modern society.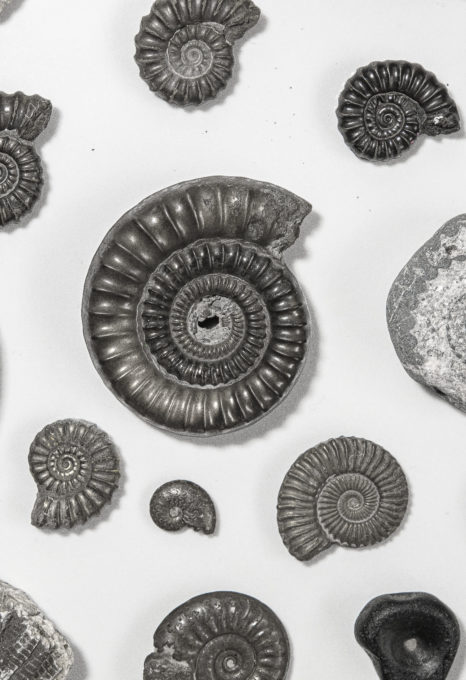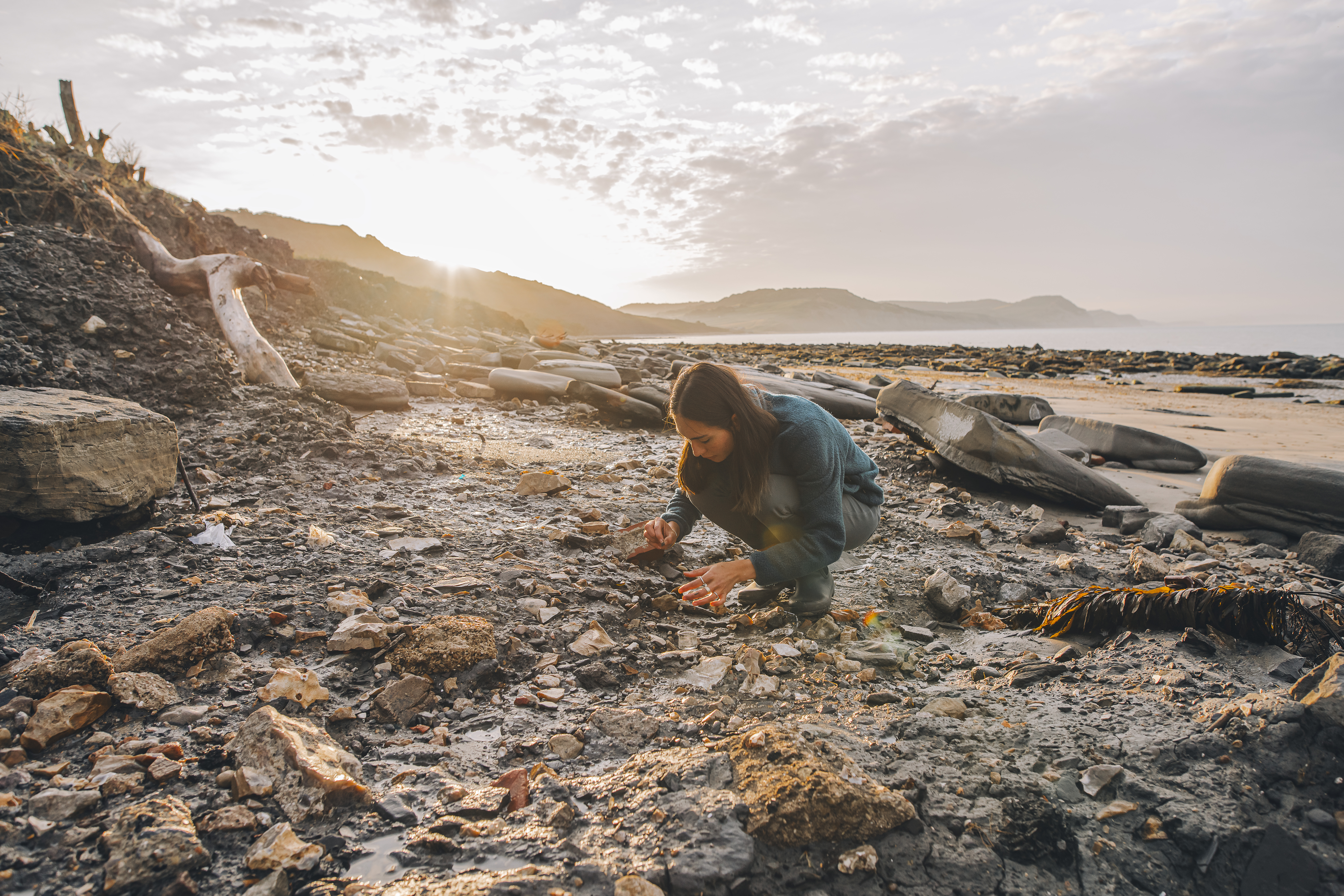 Continue reading...
To continue reading this article – and enjoy full digital access across Oceanographic – sign up to Ocean Hub today! More info below…
Keep reading by signing up for an Ocean Hub subscription
Ocean Hub. More than a magazine subscription.
As well the delivery of all new editions, members unlock access to exclusive products, services and discounts, as well as EVERY digital back issue we have published.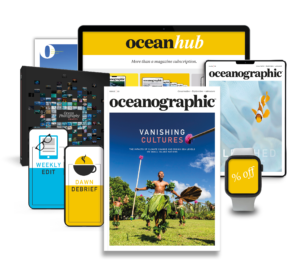 Find out more

about Ocean Hub subscription
Shop window
current issue
Back Issues
Enjoy so much more from Oceanographic Magazine by becoming a subscriber.
A range of subscription options are available.
Sea stories
Beautiful ocean stories straight to your inbox.
Join our community.