Conservation
Blueprinting a cleaner future
A sense of evolution is once again in the air in Galapagos, where a multidisciplinary group of passionate conservationists are developing a programme that could enable small island nations and archipelagos to rid their shores of plastic pollution.
Photographs by
Jonathan Green
Something remarkable is happening in Galapagos. Now that in itself is nothing out of the ordinary. After all, remarkable is a very subjective term. Astonishing things happen in Galapagos all the time, in fact every day for most of the day. That's why filmmakers and nearly a quarter of a million eco and dive tourists flock to the archipelago, so rich in unique wildlife and imposing landscapes, annually.
Galapagos is a place where the extraordinary is ordinary. If you haven't seen the BBC's Planet Earth II sequence of the marine iguana hatchlings' dash of death through the racer snake gauntlet, look it up. It's one of the most dramatic pieces of footage ever captured. If you are on San Cristobal island you can take a stroll through the National Park to the spot where Charles Darwin landed in 1835, tiptoe your way through lazing Galapagos sea lions or snorkel with grazing turtles and playful sea lion pups running rings around Galapagos sharks. All before breakfast. Then you can do it again the next day.
If you are on Santa Cruz, before lunch you might have dived the submerged volcano crater of Gordon Rocks, finding yourself in the middle of schooling scalloped hammerhead sharks, with squadrons of eagle rays flying below you and the occasional mobula ray or mola mola cruising through. If, that is, the pesky turtles, whitetip sharks, blacktip sharks and sea lions get out of the way long enough for you to see. Or you could have been walking through the highlands surrounded by the lumbering ancient Galapagos giant tortoises that so inspired Darwin. It's easy to see why the place provided him with such food for thought. And I haven't even mentioned the birdlife.
It's the nature of the interactions with wildlife you can have, on the animals' terms not yours, that makes it so special. I'll never forget the first time I watched a marine iguana swimming towards me, stop within a few feet and nonchalantly start munching algae. These are the kinds of experiences that are commonplace in Galapagos, but become etched into your being.
It's an overused word but Galapagos is unique in so many ways. It's the reason that when UNESCO launched its World Heritage Sites list in 1978, the Galapagos Islands topped the criteria for natural values.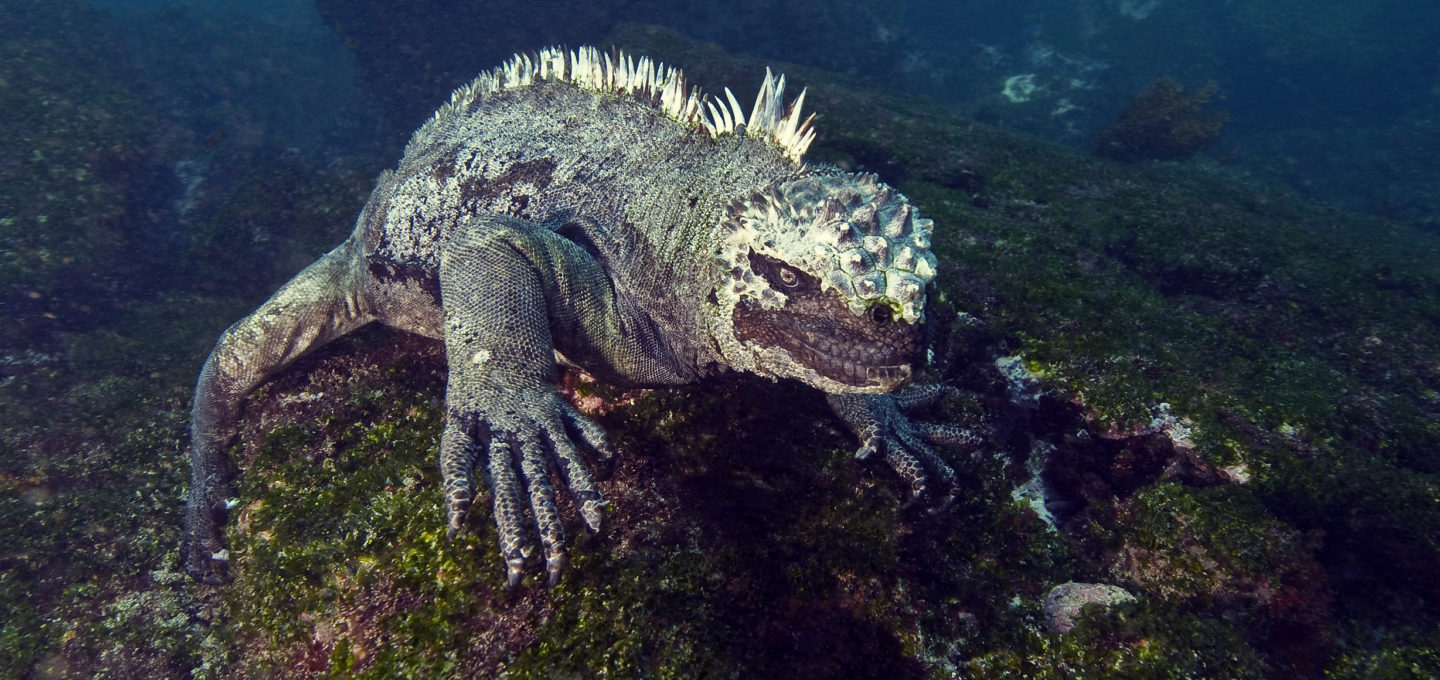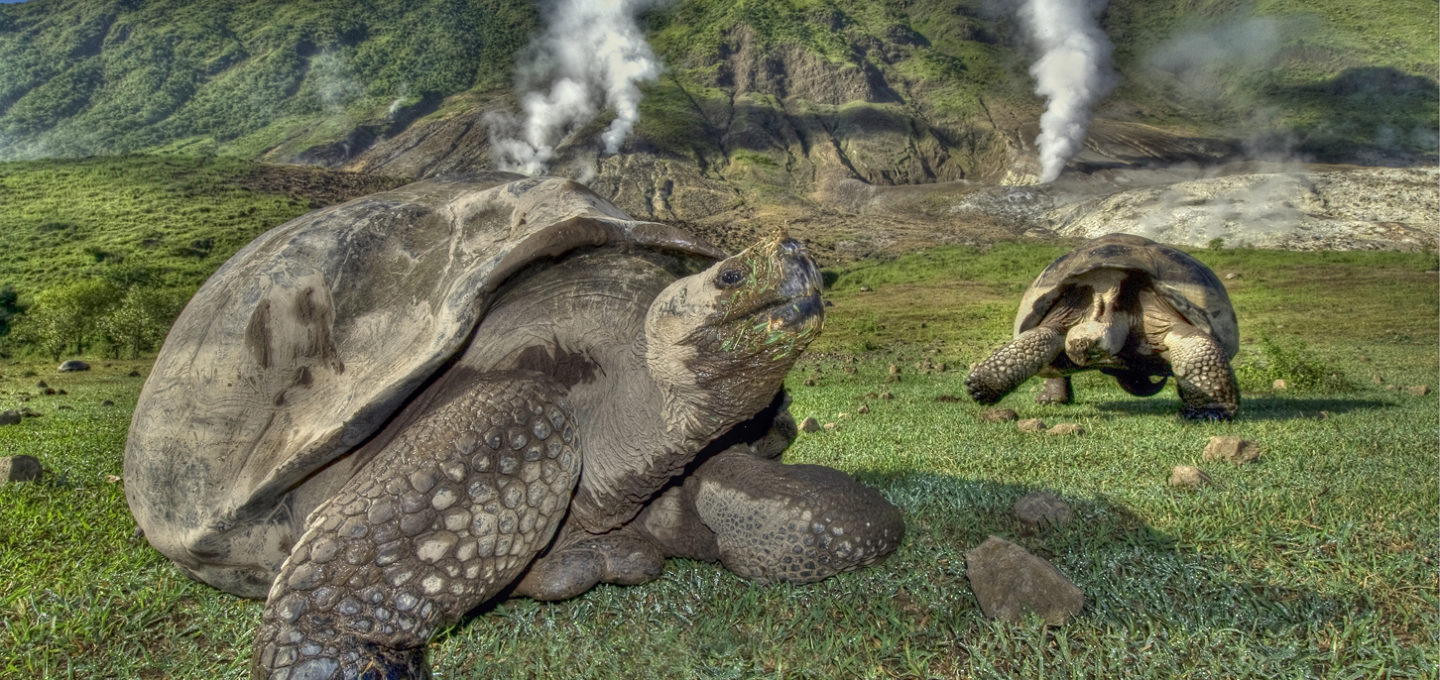 Photographs by
Jonathan Green
Continue reading...
To continue reading this article – and enjoy full digital access across Oceanographic – sign up to Ocean Hub today! More info below…
Keep reading by signing up for an Ocean Hub subscription
Ocean Hub. More than a magazine subscription.
As well the delivery of all new editions, members unlock access to exclusive products, services and discounts, as well as EVERY digital back issue we have published.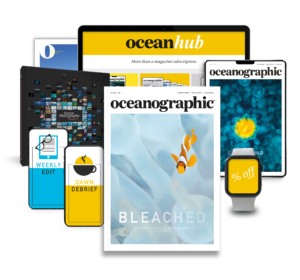 Find out more

about Ocean Hub subscription
Shop window
current issue
Back Issues
Enjoy so much more from Oceanographic Magazine by becoming a subscriber.
A range of subscription options are available.
Sea stories
Beautiful ocean stories straight to your inbox.
Join our community.