Adventure
From one element to the next
Interview with and photographs by
Henley Spiers
Interview with and photographs by
Henley Spiers
As photographers are now able to submit their images to the Ocean Photographer of the Year 2022, we chat with the overall second place of 2021, underwater photographer, writer and trip leader Henley Spiers.
Oceanographic Magazine (OM): You won second place in the 2021 overall Ocean Photographer of the Year category. Tell us a bit more about the background of the winning shot. How did it come about? Where was it taken? Any hardships taking it? What did you try to bring across with this image?
Henley Spiers (HS): My image was of northern gannets performing fishing dives, and it was taken in isles of Shetland, at the very northern tip of the UK. The water was a refreshing 8°C but once surrounded by these incredible seabirds any discomfort from the cold quickly evaporated. I remember when I was younger, my friends and I would test ourselves with hypothetical questions. A classic was: would you rather be able to fly like a bird? Or swim like a fish? Sadly that remains a strictly hypothetical equation for me, but in the case of gannets, they are masters of both air and sea. I hope that my image can translate how impressive and at ease these animals are as they pass from one element to the next.
OM: Any advice for people wanting to enter the Ocean Photographer of the Year competition?
HS: The Ocean Photographer of the Year has very rapidly become one of the most prestigious photography contests in the genre. In fact, it has opened up an arena to showcase forms of ocean photography which didn't really have an obvious option in terms of competitions. For me, it's one of the contests I intend to enter every year and I recommend it as an essential option for any other ocean photographers looking for a competitive outlet. As far as practical suggestions, make sure you are aware of the deadline for entries, and have a look at the awarded images from previous years. Although some judges and categories have changed, it will give you a feel for the type of images which are appreciated by OPA and what categories they should be entered to. On a philosophical note, take the results with a pinch of salt, all of us are destined to have more failures than successes in terms of images entered to contests and you have to be able to ride that emotional rollercoaster.
OM: How, if at all, has winning the OPY2021 furthered your career?
HS: Photography competitions can act as an elevator for those wishing to further their career. Competition success can enhance credibility and open new doors. You can leverage the success to approach new people or pitch new ideas. In my case, attending the OPA 2021 unveiling ceremony at the Blancpain store in London led to what will be the most exciting expedition of my career to date. I'm afraid I can't say more than that at the moment… but I promise to check back in when I can!
OM: How do you plan your images? What thought process goes into it?
HS: As a wildlife photographer, I usually have to adopt a reactive approach. Before a shoot, there is a great deal of logistical planning in terms of the how, where and when…but once in the field, my success is bound to how photogenic the animal is feeling. I tend to have various creative ideas simmering at the back of my mind, and if I have the privilege of a wildlife encounter which affords time and repetition…then I can start unpacking and testing some of those concepts.
OM: How did you become an underwater photographer? How did you turn passion into profession?
HS: Well, for the long answer, please have a read of this feature. In short, I started snorkelling and scuba diving very young, and would eventually leave a corporate career to become a dive instructor. After several years as a dive pro, I took the next leap into underwater photography.
OM: What are conservation concerns in the UK? And how do you try to bring these topics across through your lense?
HS: I'm not enough of an authority to adequately answer that question, but would recommend following the work and research of Blue Marine, Thunnus UK, and the Wildlife Trusts to gain a better understanding of the marine threats in the UK. These are organisations I have collaborated through my images, in the hope of contributing to the renewal of Britain's marine heritage.
OM: Why is the UK your chosen home after living and working abroad for such a long time?
HS: Whilst I do have projects on home turf, and the UK is arguably the world capital for natural history image-making, the decision to live here is motivated by a broader set of life considerations, chief of which are our family and two young daughters.
OM: What do you want to achieve and convey with your photography? Do you have a specific aim or style?
HS: I want my images to convey the beauty of the scene and subject, but also the feeling of being there. I get frustrated when my pictures do not match up to the wonder of the moment, and feel satisfied when I could do it justice within a single frame.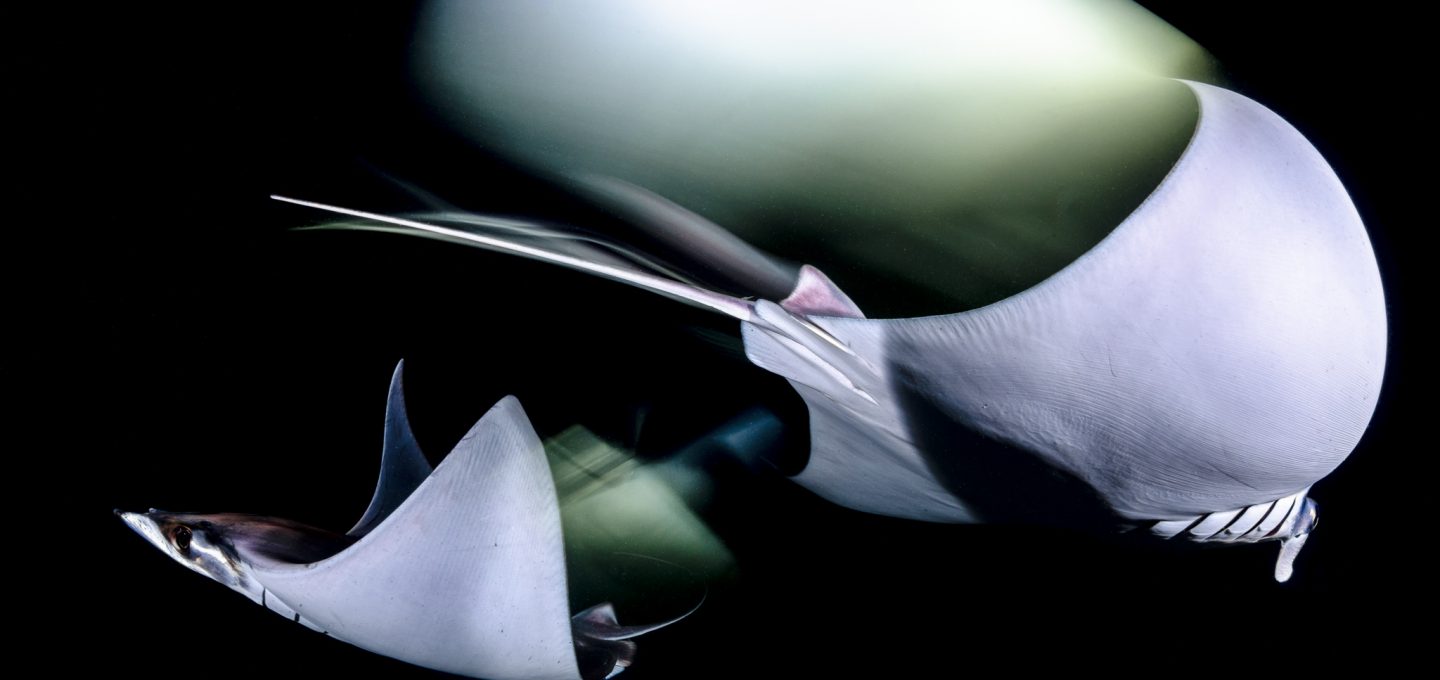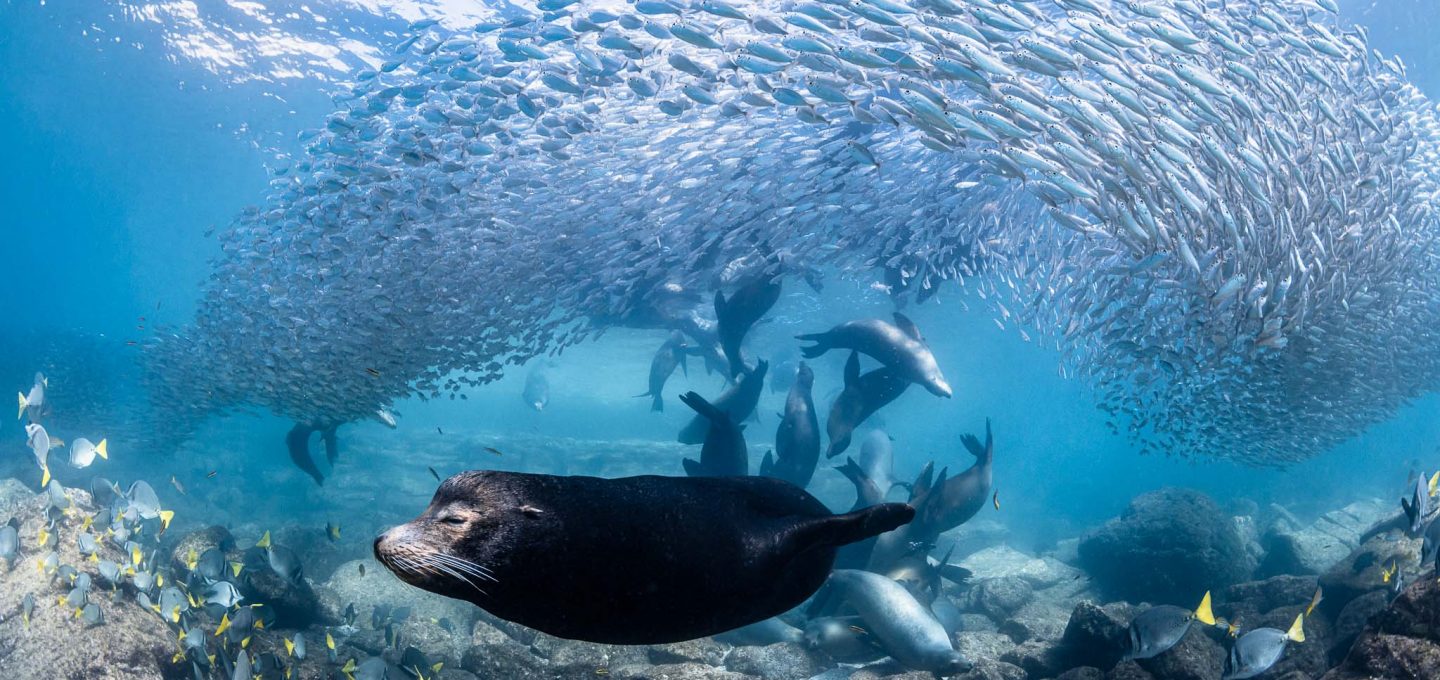 OM: What are the technical aspects of your shots?
HS: Bringing a camera underwater requires gear to keep it protected, and shooting through water requires particular considerations. I'm not a very technical person, but the field of underwater photography forces you to understand certain technical bases. Without this foundation, you impose a limit on your own potential as an image-maker. I am most inspired by the application of technical skills in the pursuit of artistic visions, for instance, by using slower shutter speeds to create a picture which goes far beyond what we see with the naked eye.
OM: Are there any moments throughout your career that fill you with a particular sense of pride? Any images that stand out to yourself?
HS: Runner-up in the Ocean Photography Awards was a good one! I don't spend much time looking backwards… it feels like there is still so much to see and learn that my eyes and mind are mainly focussed on the present and future.
OM: Can you recollect any dangerous moments underwater?
HS: In over twenty years of diving, there have only been a couple of hairy moments, and generally I don't subscribe to the idea of diving as an extreme sport. In a similar vein, I think the glorification of 'dangerous' encounters with marine wildlife is part of a broader perception problem for those animals. For the vast majority of the time, the ocean's top predators are amongst the most approachable in the world, you can be within arm's length from them and feel safe.
OM: What is the one photo you really want to take that you haven't yet?
HS: The one which wins the Ocean Photographer of the Year 2022!
OM: What is planned for the future for you? Any projects for 2022 that you want to talk about?
HS: A lot more time in Shetland for one, leading expeditions to see gannets and the many other coastal inhabitants of these wild isles. There will also be warmer water adventures, such as in Mexico to visit the largest known aggregation of marlin.
Entries are now open for the Ocean Photographer of the Year 2022 photography competition. If you're interested in entering, you'll get 20% off entry fees until 13 May with the discount code EARLYBIRD20 here. For the latest updates on the entry process and more, go follow us on Instagram: @opy_awards
Good luck; we can't wait to see your photos!  
Sea stories
Beautiful ocean stories straight to your inbox.
Join our community.