Exploration
Sense of wonder
As photographers are now able to submit their images to the Ocean Photographer of the Year 2023, we chat with the overall third place of 2022, underwater photographer Brook Peterson.
An interview with and photographs by
Brook Peterson
An interview with and photographs by
Brook Peterson
Oceanographic Magazine (OM): You won third place in the 2022 overall Ocean Photographer of the Year category. Tell us a bit more about the background of the winning shot. How did it come to life? What planning was involved?
Brook Peterson (BP): I was diving the Channel Islands in Southern California regularly and started hearing reports of a giant school of anchovies that had taken up residence under a few of the offshore oil rigs in the region. For the next month I dived the rigs every week. The school attracted predators of all sorts; sea lions, larger bonita, and many cormorants. The cormorants were the most interesting because you can't see a bird swim past you at a depth of 30 metres every day. I planned to take a shot of the birds diving through and parting the school. The experience was so ethereal, and I wanted to share the immensity of it. I planned the shot by waiting under the school until I saw the fish parting. I have many shots from those dives, but in the one that won third place, the bird appears to be the pupil of an eye in a fish storm.
OM: Any advice for people wanting to enter the Ocean Photographer of the Year competition this year?
BP: Create the image you want to take in your mind's eye first. Have an idea and plan how you will execute it. Then, go out and try. If you don't get it the first time, keep at it until you do. Great images are not just a matter of being in the right place at the right time, they also take thought and planning and knowledge of the environment and its inhabitants.
OM: How has winning the OPY2022 furthered your career?
BP: I have received quite a few requests for this image both as fine art prints and as a topic for interviews in podcasts and magazines. When you win a contest like this, it puts your name and skill in front of people who are looking for your skillset.
OM: How have photography competitions in general helped your underwater photography?
BP: Photography competitions are a good way to gain exposure and demonstrate your talent to a wide range of people who are interested. There are many great underwater photographers these days, so it is important to keep learning and pushing yourself to be more creative. Competition is a great motivator and often a great source of inspiration for your own creativity.
OM: How do you plan your images? What thought process goes into it?
BP: Most of the time, I plan the image after seeing something on a dive that gives me an idea.  For example, I was diving in the Philippines and saw a snake eel with a shrimp on its nose. I didn't have the right equipment with me, but it got me thinking about how I would shoot it creatively if I had a torch and a couple of snoots with me. I returned to the dive site a few days later with the right equipment and spent the entire dive creating the image I wanted. That particular image has won a lot of attention, received some awards, and even been featured on the cover of a magazine.
OM: How did you become an underwater photographer? How did you turn passion into profession?
BP: Photography has always held a fascination for me but once I learned to dive, I suddenly realiSed that my true passion was for the world under the sea. It began as a way to show others the amazing things I was discovering underwater and grew into a passion for teaching others how to obtain the shots themselves. The line between passion and profession is very blurred for me since I also have a passion for discovery and learning and sharing my observations with others.
OM: What do you want to achieve and convey with your photography? Do you have a specific aim or style?
BP: I hope to convey awe for the amazing world we live in. We take it for granted, especially the parts we cannot see like the underwater world. I hope that through my photography, others will experience a sense of wonder, and that it will grow into a sense of responsibility to respect and preserve our incredible blue planet.
OM: What are the technical aspects of your shots?
BP: I rely on light to give a sense of depth and find lighting to be the most important element of a good photo. Composition comes next, but it is more a sense of the overall aesthetic of the image than obeying rules. Aside from those, the image must intrigue the viewer and tell a story.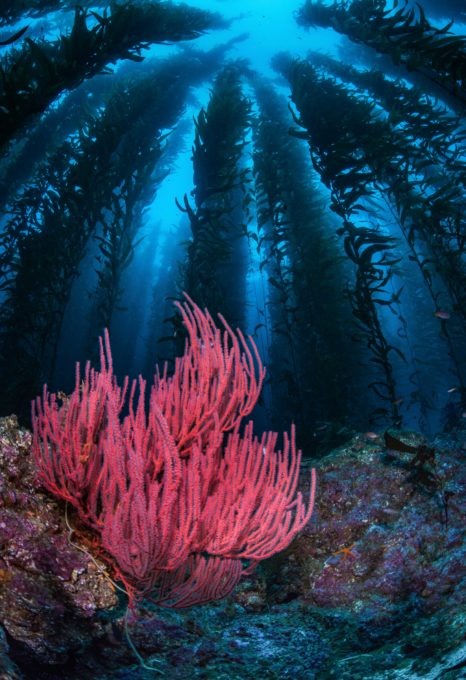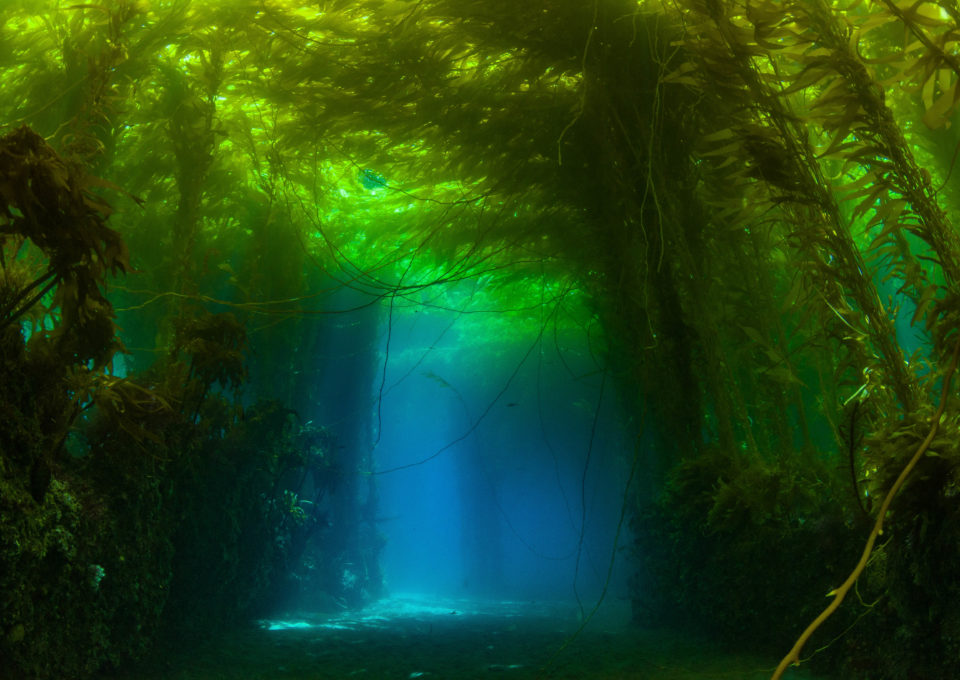 OM: Are there any moments throughout your career that fill you with a particular sense of pride?
BP: Yes, but it is a long story. Sufficient to say that I discovered a new species of nudibranch that bears my name called a Placida Brookae, and it was because of my ability to photograph it that it was identified as a unique animal.
OM: Favourite moment underwater?
BP: During the same period that the 'Birds Eye View' photograph was taken, a sea lion caught a fish in front of me, then tried to give me the fish. It dropped the (mostly dead) fish in front of me, and when I didn't pick it up, the sea lion took it, circled around me, then dropped it in front of me again. Eventually he kept the fish for himself, and I laughed all the way back to the boat.
OM: What is the one photo you really want to take that you haven't yet?
BP: I am not sure, but I do know that I want to photograph something that has not been seen by many. A rare animal, or just a rarely photographed animal, something unexpected, or an undiscovered shipwreck. It is that sense of discovery that motivates me.
OM: What is planned for the future for you? Any projects for 2023 that you want to talk about?
BP: I tend to go back to the same places over and over again, but this year I am diving into some new frontiers: The Galapagos for one, and perhaps a visit to Africa. We will see what wonders present themselves!
Entries are now open for the Ocean Photographer of the Year 2023 photography competition. If you're interested in entering, you'll get 20% off entry fees until 31 May with the discount code EARLYBIRD20 here. For the latest updates on the entry process and more, go follow us on Instagram: @opy_awards
Good luck; we can't wait to see your images!  

Shop window
current issue
Back Issues
Enjoy so much more from Oceanographic Magazine by becoming a subscriber.
A range of subscription options are available.
Sea stories
Beautiful ocean stories straight to your inbox.
Join our community.