Conservation
Alvaro Herrero Lopez Beltra: Fostering change
Underwater photographer Alvaro Herrero Lopez Beltran has just won the third overall place in 2023's Ocean Photographer of the Year competition. In this interview, he speaks to Oceanographic about the moment he took the heartbreaking shot of a dying, entangled whale.
An interview with and photographs by
Alvaro Herrero Lopez Beltra
An interview with and photographs by
Alvaro Herrero Lopez Beltra
Oceanographic: When did you first connect with the ocean?
Alvaro Herrero Lopez Beltra: My first connection with the ocean was when I was five years old. My grandfather bought me a pair of fins, mask and snorkel and he brought me to the ocean. I was a bit nervous but it was an amazing experience. I still remember today how it felt being underwater with him. I then did my open water course when I was 20 and my old boss gave me his old underwater camera – a 3 megapixel Canon with a plastic housing. That's how I began taking underwater photos. 
Oceanographic: How would you describe your photographic style?
Alvaro Herrero Lopez Beltra: I don't really know how to describe my style but I'm pretty clear about what I want to show. And what I want to show is nature in its purest state. I want to show the variety and the beauty of the underwater world, the variety of wildlife, the variety of colours, forms and behaviours. Everything is so magical underwater and that's what I want to show with my photography. 
Oceanographic: Why did you decide to enter the Ocean Photographer of the Year 2023?
Alvaro Herrero Lopez Beltra: That's quiet a weird one [laughs]. My friend sort of forced me to enter it… so I did.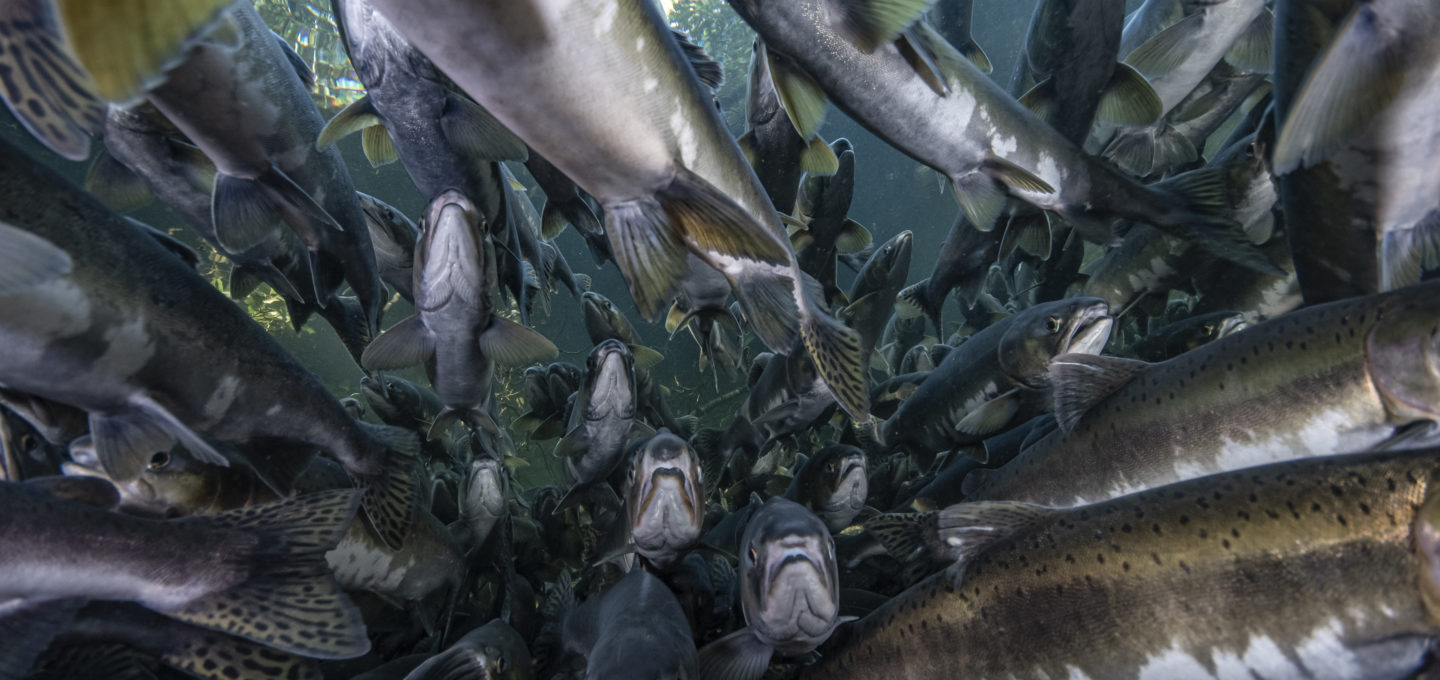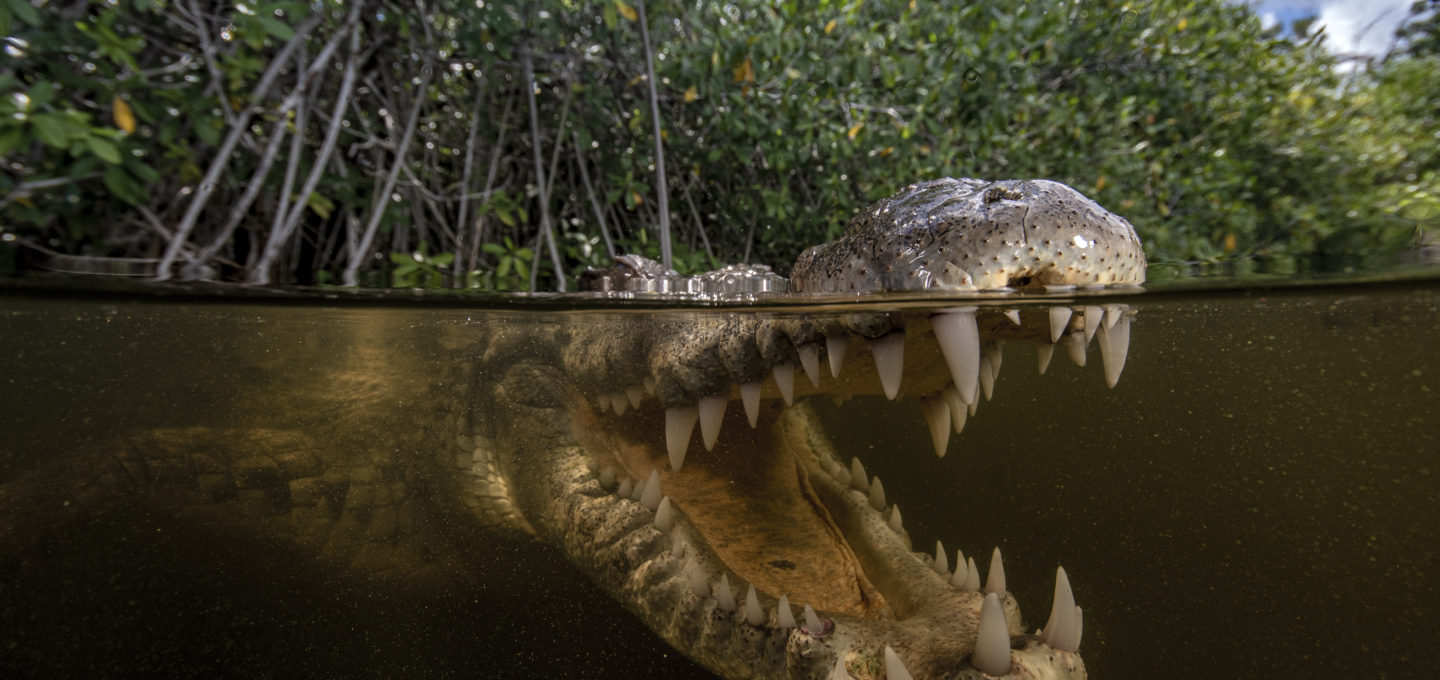 Oceanographic: Tell us about the background behind your winning shot. It's such a powerful image. How did you feel taking it?
Alvaro Herrero Lopez Beltra: About the shot, I have to say it was very, very, very hard to take. It was actually the hardest moment I have ever experienced in the ocean because seeing a whale suffering and dying in a painful and slow way was absolutely heartbreaking to witness. Especially after spending so much time with these animals in the water, you feel how they're sentient animals, how they have empathy, how they're playful and curious. You open your arms, and they open their fins. They flip and swim over to you, looking into your eyes.
You feel how sentient they are. Seeing an animal die like that was completely horrible. So, to be honest, this is not a photograph I'm very proud of. This is not the kind of photograph I usually create. Sometimes you have a creative idea and you execute it and enter it into a competition because it's my creation. But in this case, this photograph was something I just found in the water. I didn't know exactly what to do in the moment. I thought that I had to photograph it. I wanted to show it to the world and show people what we are doing with our oceans. It was a very tricky and hard moment to photograph. 
Oceanographic: Tell us about the technical settings behind your shot. Why did you shoot it like you did?
Alvaro Herrero Lopez Beltra: I don't really remember because everything happened so fast. To be honest, I was more focussed on framing the image than on the settings. I wanted to capture the suffering and the pain of the whale. Of course, as an underwater photographer I have been in the ocean almost every day for over ten years so this somewhat comes natural to me. I focussed on how to compose the image to show what I was seeing in that moment.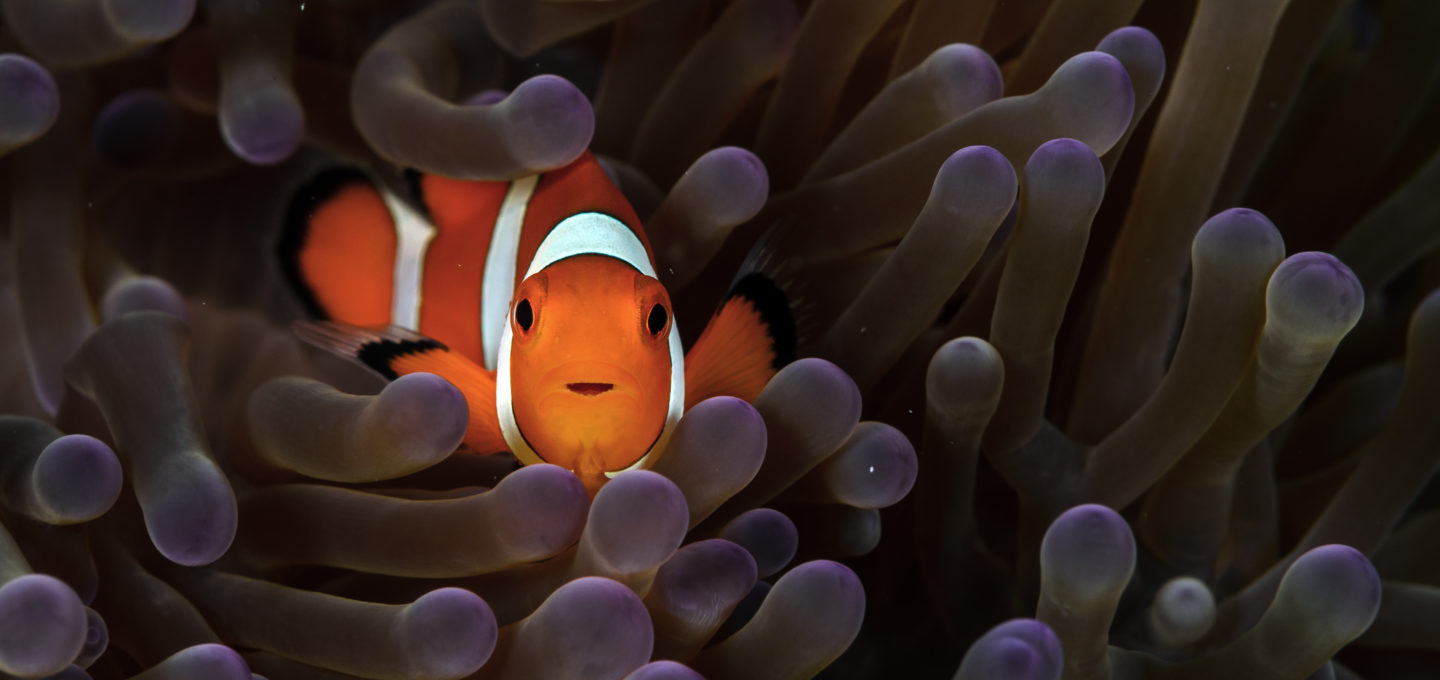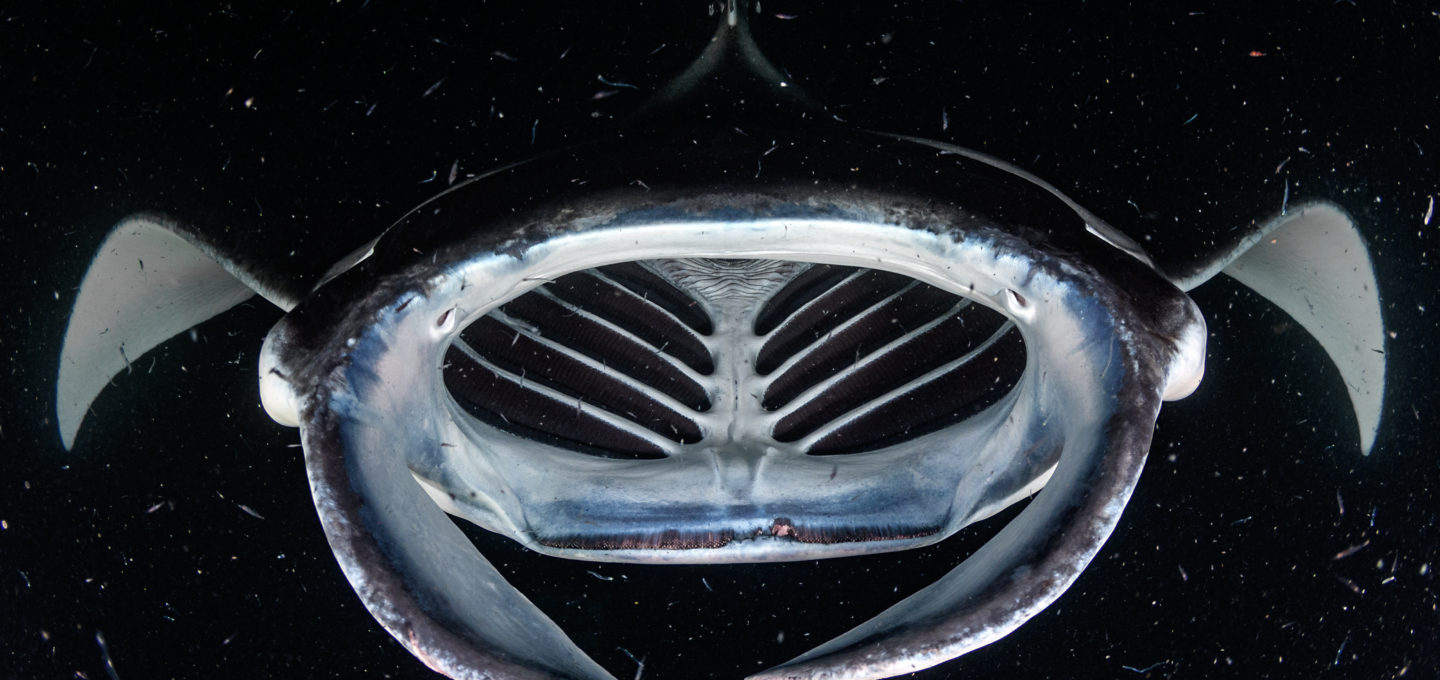 Oceanographic: What makes the winning image so special to you personally?
Alvaro Herrero Lopez Beltra: This is, of course, a very special image for me. As I mentioned earlier, it's not an image I'm proud of as it depicts such a sad moment. But to an extent, I'm glad that I was in the right place, at the right moment with my camera in hand to capture that horrible moment of the whale suffering. For me, the image is special because for me, whales are one of the most special animals in the ocean.
Everyone loves whales. Capturing the suffering of this animal in that condition, while it was dying, was heartbreaking. I heard that three weeks ago, some people were filming sharks eating a whale carcass… I'm 90% sure that this was the animal in my photo. It's good that I was able to capture this moment to show the world what we are doing to our planet, the ocean and to ourselves. Ultimately, I hope it helps foster change.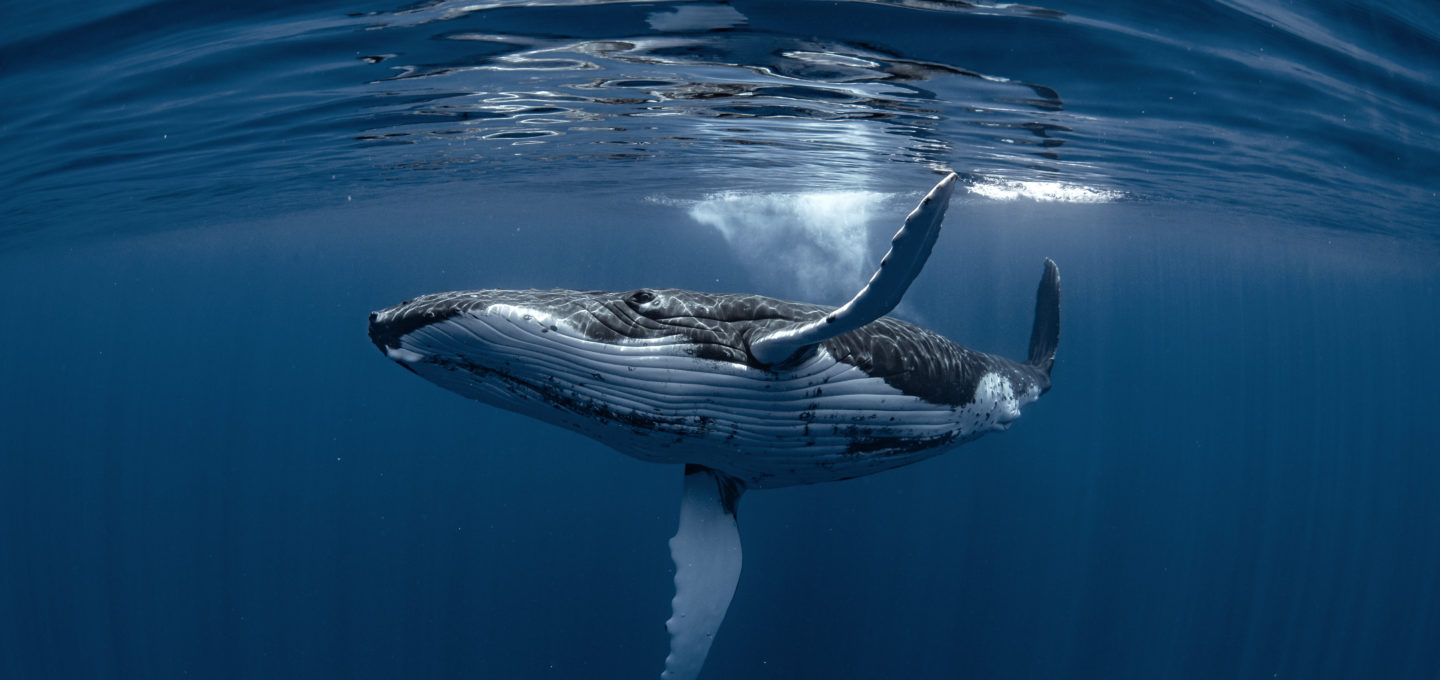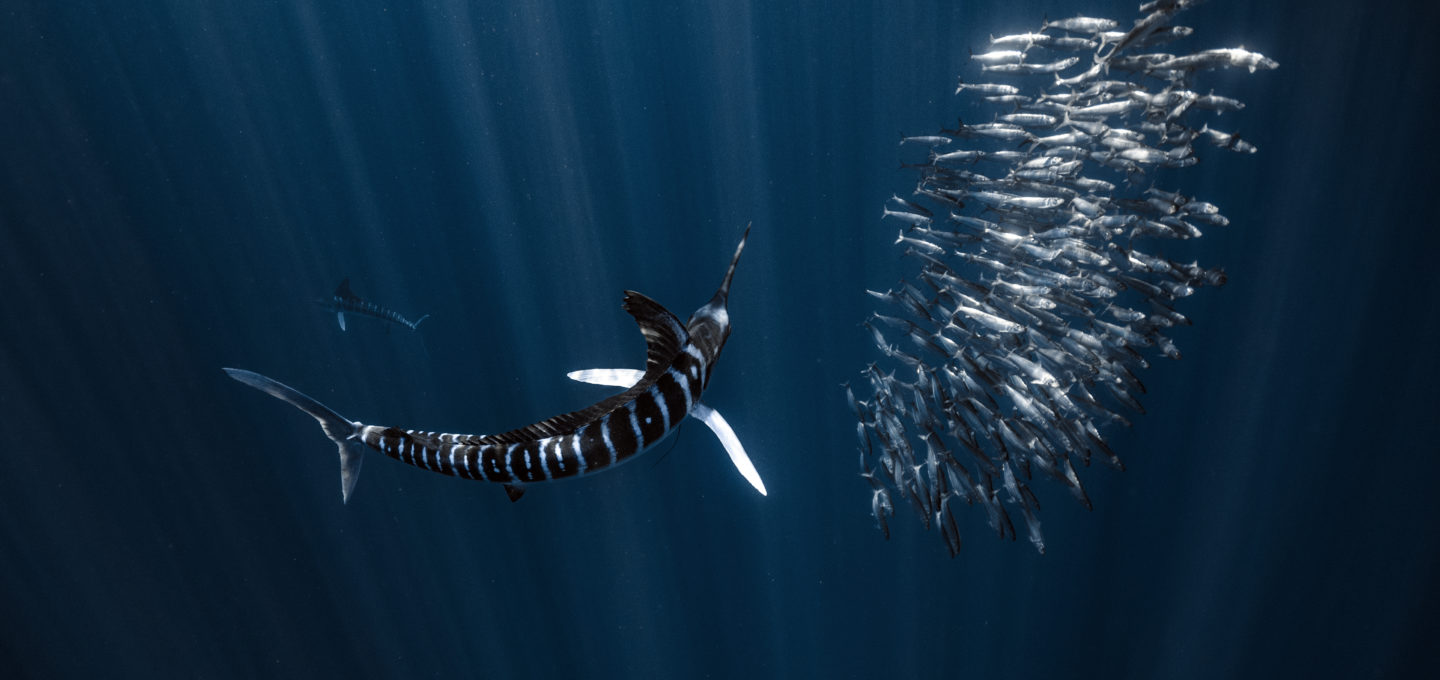 You can now see all 2023 Ocean Photographer of the Year category winners and finalist images here. Or for the latest updates on the entry process and more, go follow OPY on Instagram: @opy_awards

Shop window
current issue
Back Issues
Enjoy so much more from Oceanographic Magazine by becoming a subscriber.
A range of subscription options are available.
Sea stories
Beautiful ocean stories straight to your inbox.
Join our community.