Adventure
Andrei Savin: Love at first sight
Underwater photographer Andrei Savin has just won the second overall place in 2023's Ocean Photographer of the Year competition. In this interview, he speaks to Oceanographic about his winning shot, his fascination with anemones, and more.
An interview with and photographs by
Andrei Savin
An interview with and photographs by
Andrei Savin
Oceanographic: When did you first connect with the ocean?
Andrei Savin: When I was young, just after graduating from university, I came to Sharm El Sheikh for the first time. During one of my first snorkels there, I swam right to the edge of the underwater shelf and looked into the bottomless blue… it was love at first sight!
Oceanographic: How did you get into underwater photography? What's your background?
Andrei Savin: I became an underwater photographer relatively late in my life. I started diving between 2015 and 2016 and began to film with a relatively cheap camera. I immediately fell in love with it. In 2018, I decided to end my career in business and moved to the Philippines. I devoted all my spare time to diving and creating images. I want to live a fulfilled second life that fate gave me. 
Oceanographic: How would you describe your photograpy style?
Andrei Savin: I would say I'm constantly looking for natural beauty and harmony. This search is reflected in my images. 
Oceanographic: Why did you decide to enter the Ocean Photographer of the Year 2023?
Andrei Savin: My big dream is to go on a long expedition. One where I could dive where no one has ever dived before. Maybe participating in the contest will bring me closer to this dream. 
Oceanographic: Tell us about the background behind your winning shot. Where was it taken? How did you take it?
Andrei Savin: The shot was taken in one of my favourite places for underwater photography – Bacong Pier, located near my home on Negros Island in the Philippines. The species of sea anemone seen in my image hides deep in the sand during the day and only emerges at dusk. It looks most spectacular in a weak current. The tentacles are constantly moving slowly in a very beautiful way. The images I took show both chaos and a certain rhythm and symmetry. I took a few dozen shots of just that one anemone before the porcelain crab climbed into the very centre of the anemone. But I was ready for it…
Oceanographic: What were the conditions like when taking the image?
Andrei Savin: It was on a solo night dive, I love solo diving, and the pier was free of ships. The visibility was good and the current was low so I could afford to shoot with a macro lens from a long distance.
Oceanographic: Did you encounter any hardships while taking it?
Andrei Savin: Light at night attracts plankton and the anemone begins to feed actively. Just like a spider net, its sticky tentacles catch plankton and small crustaceans in the water column. The tentacles then shrink and deliver the caught creatures to the mouth opening located in the centre of the anemone's base. That's when the perfect chaotic shape of the anemone is slightly disturbed. To prevent this, I had to turn off the flashlights and shoot in almost total darkness, mainly using manual focus.
Oceanographic: Why are you so fascinated by anemones and their symbiotic relationships?
Adrei Savin: For the most part, anemones lead a sedentary lifestyle. Because of this, they are very interesting to observe in dynamics – at different times of the day, at different times of the year, month after month and year after year. I love observing them.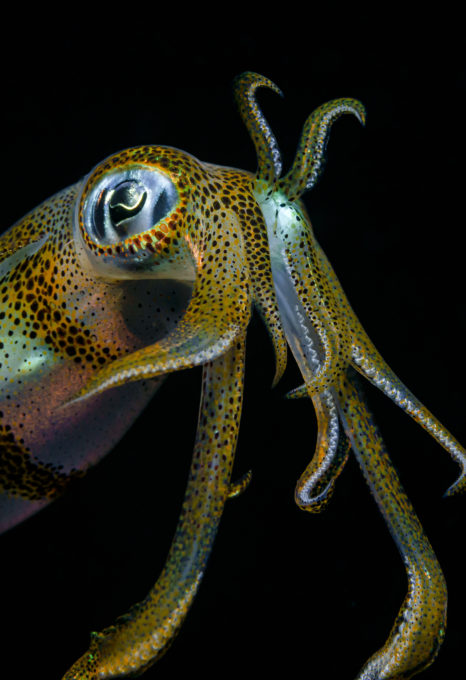 Oceanographic: Tell us about the technical settings behind your shot.
Andrei Savin: There is no special combination of parametres. I think it is somewhat atypical to shoot macro from a long distance, and even from above. My tactics were aided by the fact that I prefer to underpower myself a bit and have a slightly positive buoyancy at the end of the dive. I used an optical whip and a very long telescopic arm
Oceanographic: What makes your winning image so special to you personally?
Andrei Savin: Even 20 years from now, I know that I will still enjoy looking at it. I will always remember how it felt taking it and will remember the special conditions during that dive. I know that it will be really difficult to repeat this shot or even improve it. I feel like I was in the right spot, at the right time. 
Oceanographic: What's the aim behind your photography? 
Andrei Savin: For me everything starts as an adventure. I love being underwater and looking for new places and things. Over time you will discover your favourite places. You dive there a lot and everything might become familiar. But each time I now start to notice small changes. It's almost like exploration and analysis. And then you share it with the whole world and make some people fall in love with the ocean. They become like-minded people, they understand the fragility of ecosystems and the exceptional importance of the ocean as the cradle of all life on earth. After all, the most important battle takes place quietly in our heads.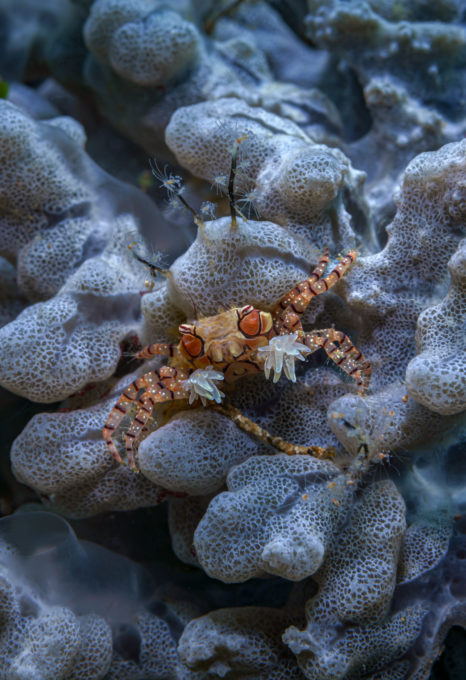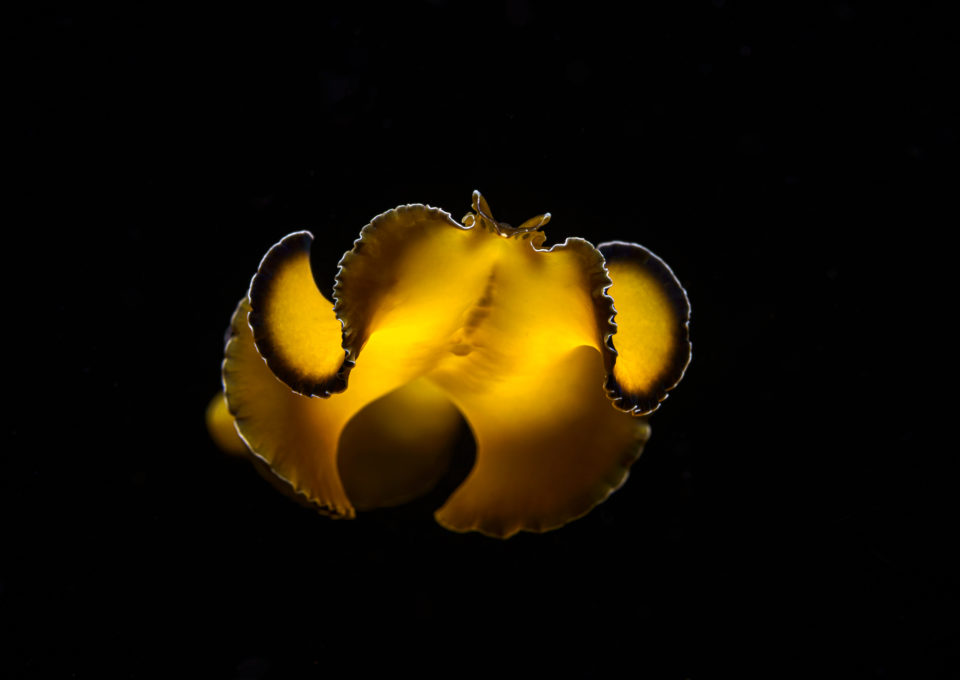 You can now see all 2023 Ocean Photographer of the Year category winners and finalist images here. Or for the latest updates on the entry process and more, go follow OPY on Instagram: @opy_awards

Shop window
current issue
Back Issues
Enjoy so much more from Oceanographic Magazine by becoming a subscriber.
A range of subscription options are available.
Sea stories
Beautiful ocean stories straight to your inbox.
Join our community.