Zoologist and filmmaker Danny Copeland has spent years studying and diving with manta rays. In all that time, one extremely rare and captivating feeding display had evaded him. Until now. 
Words and photographs by
Danny Copeland
Words and photographs by
Danny Copeland
Floating at the surface, I squint through my mask to review my camera's screen in the setting sun. It's the end of a productive day in Hanifaru Bay. My last battery is running low, and I'm regrettably deleting photos and video clips to make space on my memory card. I typically save such a process for my laptop back on dry land, but I have a pretty reasonable excuse: thirty manta rays are feeding beneath me. They glide back and forth in a single-file train with their mouths agape, filtering microscopic zooplankton from the water column. The mantas pass so close their fins look certain to clip my camera. But I've nothing to fear. These gentle giants manoeuvre effortlessly around me, continuing an unbroken feeding ballet they have performed – and I have photographed and  filmed – for the last several hours. 
I look up briefly to see the last of the safari boats beckoning their guests to come back. The researchers I'm with are hauling themselves back on board too. I amble towards my ride home, before glancing one last time at the animals below. Their performance begins to change. At the front of the train, the leading mantas turn in unison. They continue to bank more and more, to the point that they cross paths with the rays trailing behind them. Then the rest start to turn, with every subsequent manta following in formation. I smile. The manta train is evolving into my first manta cyclone: the first of many to come.
Baa is one of 26 atolls that make up the Republic of the Maldives. Starting 475km off the tip of India, the island nation stretches a further 870km south before ending just beyond the equator. Despite being a low-lying country, the archipelago itself is perched on top of the Chagos-Lakkadive Ridge – an underwater mountain range that towers above the adjacent depths of the Indian Ocean. Every year the seasonal winds of the southwest monsoon – known locally as Hulhangu – drive nutrients up from these depths against the western side of the ridge. The resulting plankton blooms drift through the Maldivian atolls towards their eastern borders. They provide enough food to nourish the marine ecosystem along the way, as well as directly feed some of its largest and most numerous inhabitants: manta rays.
These charismatic animals were the reason I first visited the Maldives in 2012. Having been inspired by documentaries featuring them, I was now fresh out of my first year of a Zoology degree and working as an intern with the Manta Trust's Maldivian Manta Ray Project (MMRP). Established by my colleague and now close friend, Dr Guy Stevens, the MMRP was born out of Guy's fascination with the numerous reef manta rays he encountered as a marine biologist working in Baa Atoll. He wanted to better understand their life history, why they were so numerous during certain times of the year, and how he could ensure their protection both within the atoll and beyond. Since then the project has expanded into a nationwide network of biologists, divers and engaged citizen scientists. Through more than 55,000 sightings spread across ten years of near-daily research, the MMRP has identified more than 4,500 unique individuals – making the Maldives home to the largest known population of reef manta rays in the world.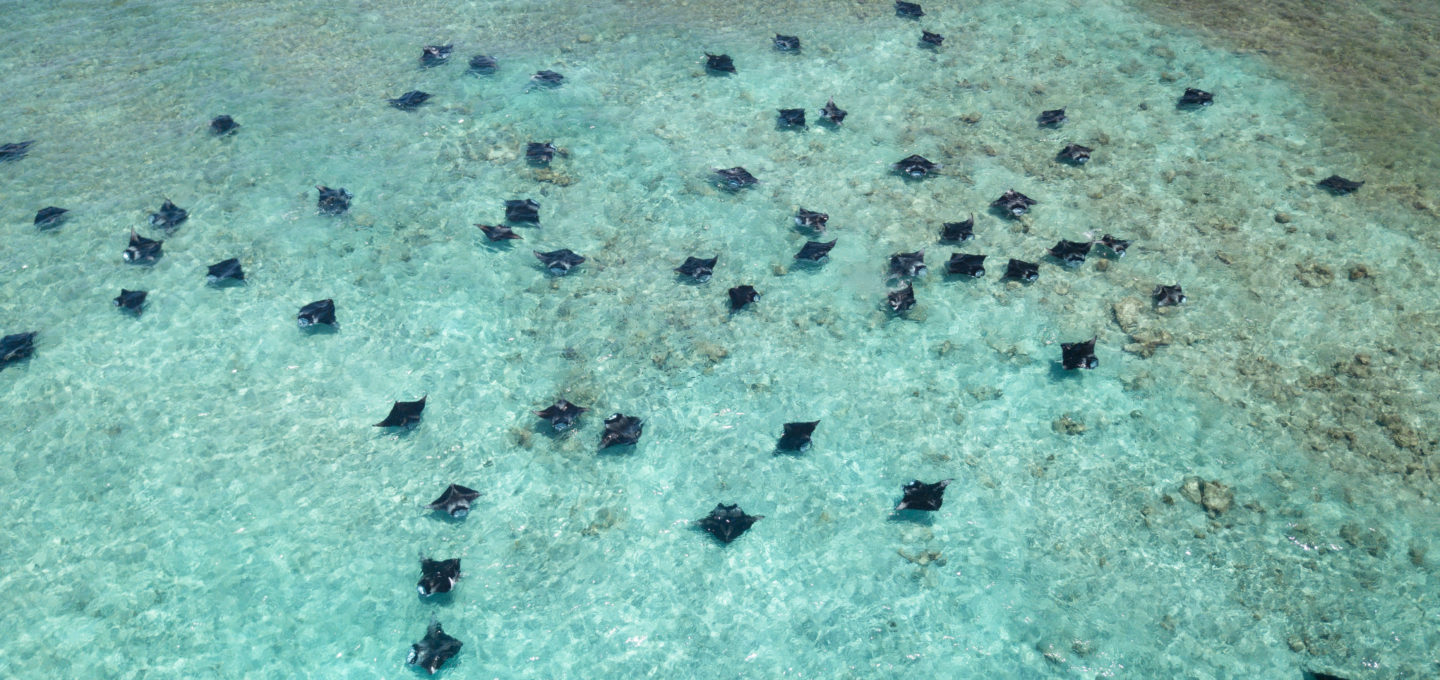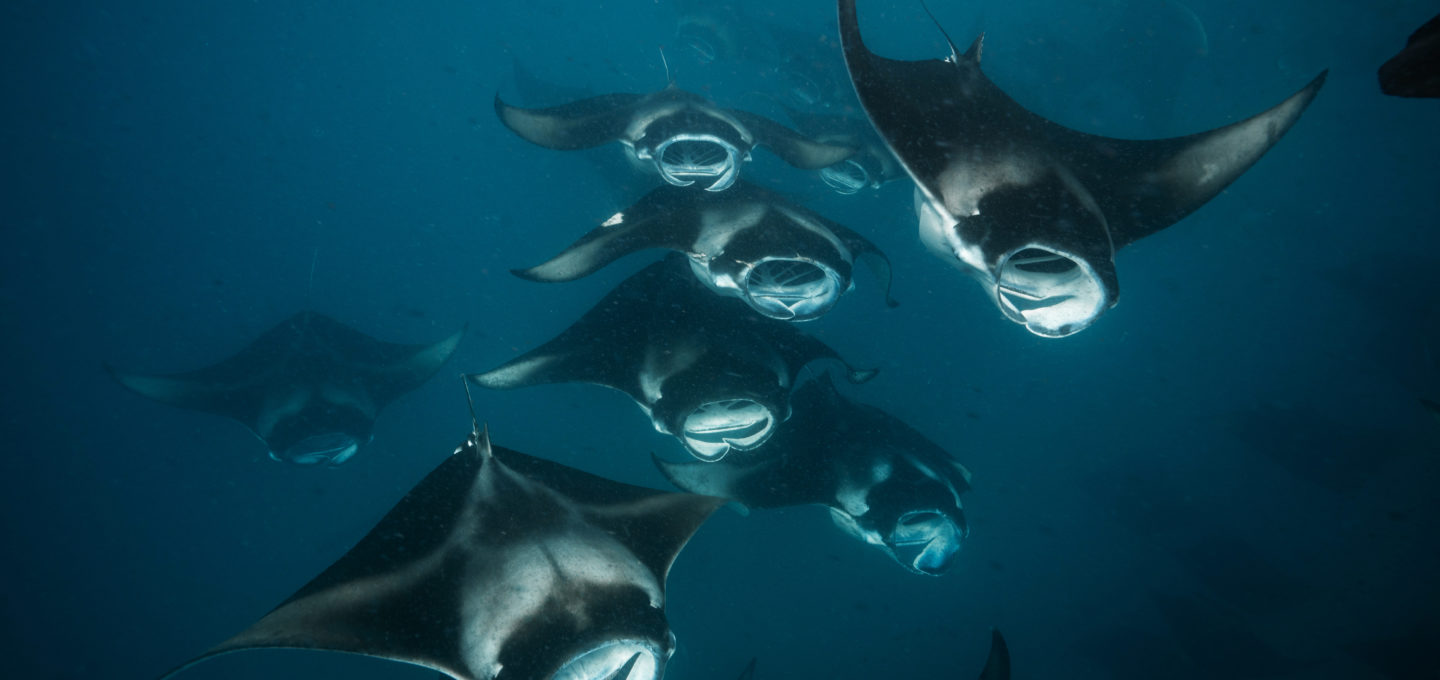 Continue reading...
To continue reading this article – and enjoy full digital access across Oceanographic – sign up to Ocean Hub today! More info below…
Keep reading by signing up for an Ocean Hub subscription
Ocean Hub. More than a magazine subscription.
As well the delivery of all new editions, members unlock access to exclusive products, services and discounts, as well as EVERY digital back issue we have published.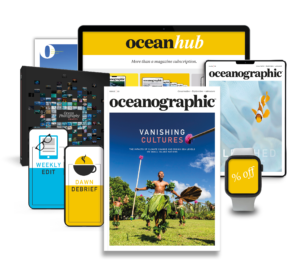 Find out more

about Ocean Hub subscription
Shop window
current issue
Back Issues
Enjoy so much more from Oceanographic Magazine by becoming a subscriber.
A range of subscription options are available.
Sea stories
Beautiful ocean stories straight to your inbox.
Join our community.