Conservation
The ocean forest of Sussex
Just a few decades ago, an abundant kelp forest swayed off the Sussex coastline in the English Channel. Today, it has almost entirely disappeared. Can the forest be saved?
Photographs by
Jack Atkinson and Dan Smale
The kelp forest off England's southern Sussex coastline was once so abundant that fishermen had to pass through it using nothing more than muscle and oar, the density of fronds and their propensity to entangle making the use of propellors foolhardy. Today, no fisher need worry about having to sweat their way out to waters beyond the forest's outer edge, for no such forest remains.
The loss of Sussex's extensive kelp forest, which once stretched along a roughly 40km length of coastline from Shoreham-by-Sea to Pagham, has happened as a result of both nature and a lack of nurture. Swathes of the forest's standing stock was destroyed during the Great Storm of 1987. Then, in the ensuing years, opportunistic trawlermen made the most of being able to fish a previously inaccessible area of the English Channel. That regular fishing activity has kept the ecosystem from bouncing back by removing or damaging juvenile kelp and dispersing the larger rocks kelp requires to anchor. The forest declined, then largely disappeared. 
The impact of the forest's disappearance has not, over the years, been of huge bother for many onshore. One local council had, at one point during the forest's healthier years, been so concerned with the amount of kelp washing up on Sussex beaches after storms that they commissioned a report called The problem of kelp, where a variety of kelp eradication measures were considered, including the use of explosives. It is fair – and rather relieving – to say that attitudes towards kelp, fuelled by a better understanding of its ecological importance and value, have changed in recent years. The problem of kelp has turned into Help Our Kelp (HOK). The HOK initiative – a campaign group made up of a number of organisations including the Sussex Wildlife Trust, Blue Marine Foundation, Marine Conservation Society, Big Wave TV, Plymouth University and ZSL London Zoo – has a singular objective: to return Sussex's kelp forest back to its former bountiful glory.
In the summer of 2019, I joined the Sussex Inshore Fisheries & Conservation Authority (IFCA) aboard their patrol vessel Watchful for a day at sea. Using a towed camera to survey the seabed in the area, we examined the full length of the forest's historical habitat. Our propellor remained untangled throughout; we saw no kelp at all that day. The survey laid bare the extent of kelp loss in the area – practically an entire ecosystem lost, all in a just a few decades. 
Despite seeing no kelp throughout the day, I harboured a lingering doubt. Our towed camera was limited to areas of flat seabed (we actually broke the cable at the end of the survey trying to tow through habitat that was too rocky) and I couldn't help but wonder if kelp might be present in the more inaccessible areas that our camera couldn't go. It was more than a year before I was able to return to find out. 
During that time HOK's onshore work has continued, and with encouraging success. If kelp is to return to Sussex's waters in any meaningful way, it will need the time and space to do so. This means one thing: no fishing. Sussex IFCA has proposed a new bylaw to prohibit trawling up to 4km from the coastline, covering the area of the former kelp habitat. It is hoped that this trawling ban will remove one of the main impacts on the seabed and permit kelp habitat restoration. Jen Lewis, Senior Research Officer of Sussex IFCA, says: "We hope the new bylaw, and the associated reduction in trawlers operating in the area, will create the necessary environment for kelp to re-establish itself in the area."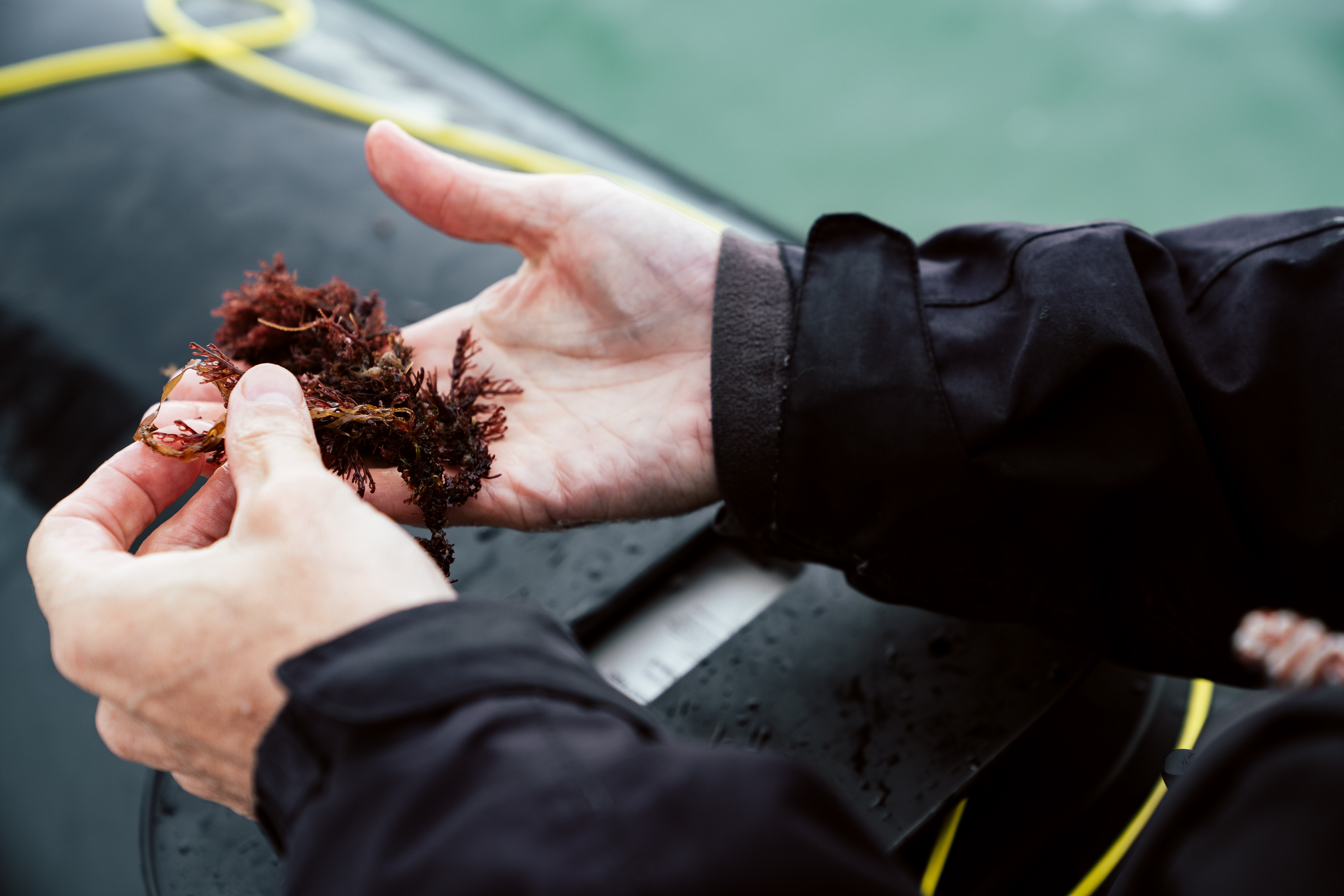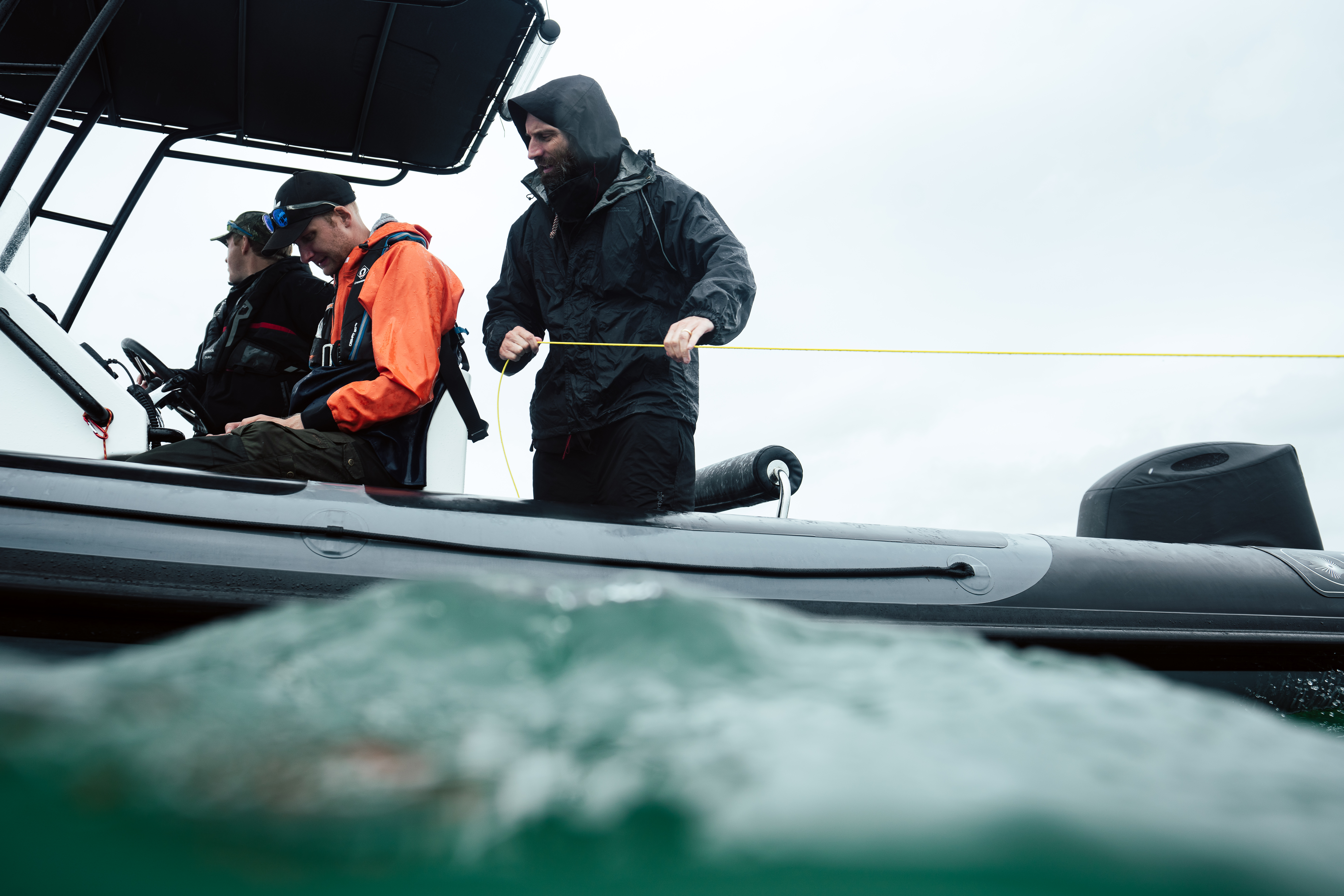 Photographs by
Jack Atkinson and Dan Smale
Continue reading...
To continue reading this article – and enjoy full digital access across Oceanographic – sign up to Ocean Hub today! More info below…
Keep reading by signing up for an Ocean Hub subscription
Ocean Hub. More than a magazine subscription.
As well the delivery of all new editions, members unlock access to exclusive products, services and discounts, as well as EVERY digital back issue we have published.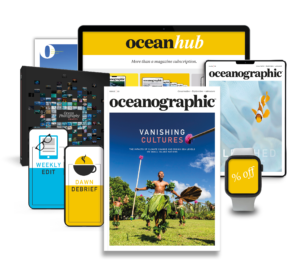 Find out more

about Ocean Hub subscription
Shop window
current issue
Back Issues
Enjoy so much more from Oceanographic Magazine by becoming a subscriber.
A range of subscription options are available.
Sea stories
Beautiful ocean stories straight to your inbox.
Join our community.