Adventure
Behind the lens: Laurent Ballesta
Behind the Lens places a spotlight on the world's foremost ocean photographers. Each edition focusses on the work of an individual who continues to shape public opinion through powerful imagery and compelling storytelling.
Interview by
Oceanographic Magazine
Photographs by
Laurent Ballesta
Interview by
Oceanographic Magazine
Award-winning underwater photographer, co-founder of Andromède Océanologie and leader of the Gombessa project.
Laurent Ballesta is a marine scientist, explorer, award-winning underwater photographer and pioneering deep diver. He won the 2021 Wildlife Photographer of the Year award for his spawning grouper image and has captured stunning images of some of the rarest marine phenomena and never- before-seen underwater locations.
OCEANOGRAPHIC (OM): WHEN DID YOU FIRST CONNECT WITH THE OCEAN?
LAURENT BALLESTA (LB): There are so many images available on social media today. Everything looks ordinary. Everything looks normal. But in my youth, I only had Cousteau's adventures. I was completely fascinated. My parents weren't divers or sailors, but we lived close to the sea. In summer and spring, my brother and I spent all our time in the sea, playing with our snorkels. I was pretending to be Cousteau – the only link I had to exploration or underwater images at the time. The place we lived in, which is close to Montpellier, was definitely not a hot spot for diving or biodiversity, nor did it have clear water and it was full of people. Today, I think this was the perfect school to learn diving because it makes diving easier in other places. It also taught me how to capture wildlife because you really have to look for species. These experiences gave me that sense of adventure. My parents kept saying not to go too far, to look out for jellyfish and crabs. But we went anyway and I think this developed my pleasure of adventure, of taking some risks. Today, in my job, I always ask myself: Where is the adventure? I can't understand how some colleagues, other photographers, can enjoy spending their time and energy in a place already known, with animals already photographed. When I use the word exploration, I really take time to use it. It's important to me to dive somewhere for the first time, to respect the word exploration, the word innovation, the idea of first wildlife images; all of these things I have huge respect for. And I think this ultimately comes from my youth when my brother and I were playing alone in the sea.
OM: WHY DID YOU START TAKING UNDERWATER IMAGES?
LB: My first book is about the wildlife found around where I grew up. Everybody else thought there's nothing to see so I started to take photos for people to believe me. I spent half my time exploring the ocean and the other half explaining to people what I saw. One day, something really special happened. I was maybe 16 years old and I was offshore on a boat with a friend of mine during the winter looking for a new dive spot. We already explored back then, constantly looking for new places, new sites. We looked at the sonar and met a huge school of giant basking sharks. That was unbelievable and a sight never described in my place. There were ten of them. Because I read so many books about wildlife, I knew what it was. I knew they were not dangerous so we went in the water. For the very first time I saw something bigger than a shrimp! That was so amazing. I spent three hours with them in the water. I had fever all night and many strange dreams for one week after that. I was into exploring and adventure way before this event, but it was key nevertheless. When I came home the day after, I told my parents that I was swimming with 7m long sharks but nobody believed me. That's when I thought: I need to get a camera, So, the first reason I started taking photos underwater was to share, to show people what I'm seeing. And after that it was just to collect. The time you can spend underwater is so limited so taking images was basically my way to make the dive longer because you bring back the images. Today, I try to show more than what I saw, I want to show what I felt. Trying to capture an image of a feeling became a kind of obsession. When I was really young, I loved painting and drawing but when I started diving at the age of 12, I only focused on that. When I started taking photographs, it was a way to bring back my artistic passion to paint through my photography. Through diving, I have science, I have adventure and I have a way to make art.
OM: YOU STARTED SHOOTING ON FILM. TODAY, EVERYTHING IS DIGITAL. HOW DID THE EVOLUTION FROM FILM TO DIGITAL AFFECT YOU AS A PHOTOGRAPHER?
LB: It took me a long time to switch. I only changed to digital in 2008 when my friends already took digital images in the early 2000s (laughs). My aim is to show more of what I feel underwater, rather than what I see. When I changed to digital, I seemed to be able to share more of what I felt. As an example: In deep diving, I get that true sense of going somewhere where nobody else has been before. But when I was deep down 20 years ago, I wasn't able to bring back an image of this deep landscape because there was not enough light. I tried to put a tripod down there to make a long exposure photo but when every minute counts, long exposure is a problem. Thanks to the abilities of digital cameras today, I can bring back this huge landscape with tiny divers. That was impossible to do 20 years ago. As an example, the photo of the iceberg that won the 'Earth's Environments' category in the 2017 Wildlife Photographer of the Year competition, is a perfect example of what I'm trying to show. It's a picture taken at around 12,000 ISO and it's a panoramic image that consists of numerous pictures stitched together. That is the kind of scene I wasn't able to capture on film.
OM: WHAT DO YOU TRY TO ACHIEVE WITH YOUR IMAGES?
LB: I'm much more focussed on sharing the idea of another world. The feeling of being somewhere else. It's not easy in our modern times to be somewhere else. We are everywhere. Google Maps can bring you to almost any place. You can see a satellite image of everywhere. Everywhere there are people. Everywhere there has been a photographer taking photos before you. The world is getting smaller and smaller and at the same time, biodiversity is decreasing so there is less and less to explore. If I have to sum up what I'm looking for with my images, I'd say that I'm trying to show somewhere else, another world. That's why I think it's a mistake when photographers say 'I want to show the beauty of the world'. When we see special bird formations or the aurora borealis and we say 'oh, it's so beautiful', we don't use the right word. The world is not beautiful, it's mysterious. When we are amazed of something, I think it's not because of its beauty, it's because of the mystery beyond the beauty. And maybe subconsciously or consciously that's what I've been trying to find out with my pictures throughout the last few years. People have said for such a long time that showing the beauty of something can help foster respect for wildlife. But if this would work, we would know already. Maybe if we show the mystery instead, an image that brings people to ask questions, maybe this can bring more respect. Ultimately, when there is a big mystery in front of you, you really feel small. And to feel small could make you feel humble. I think that's good. Fears, scary behaviours and all of these things can be part of the greatness of the ocean.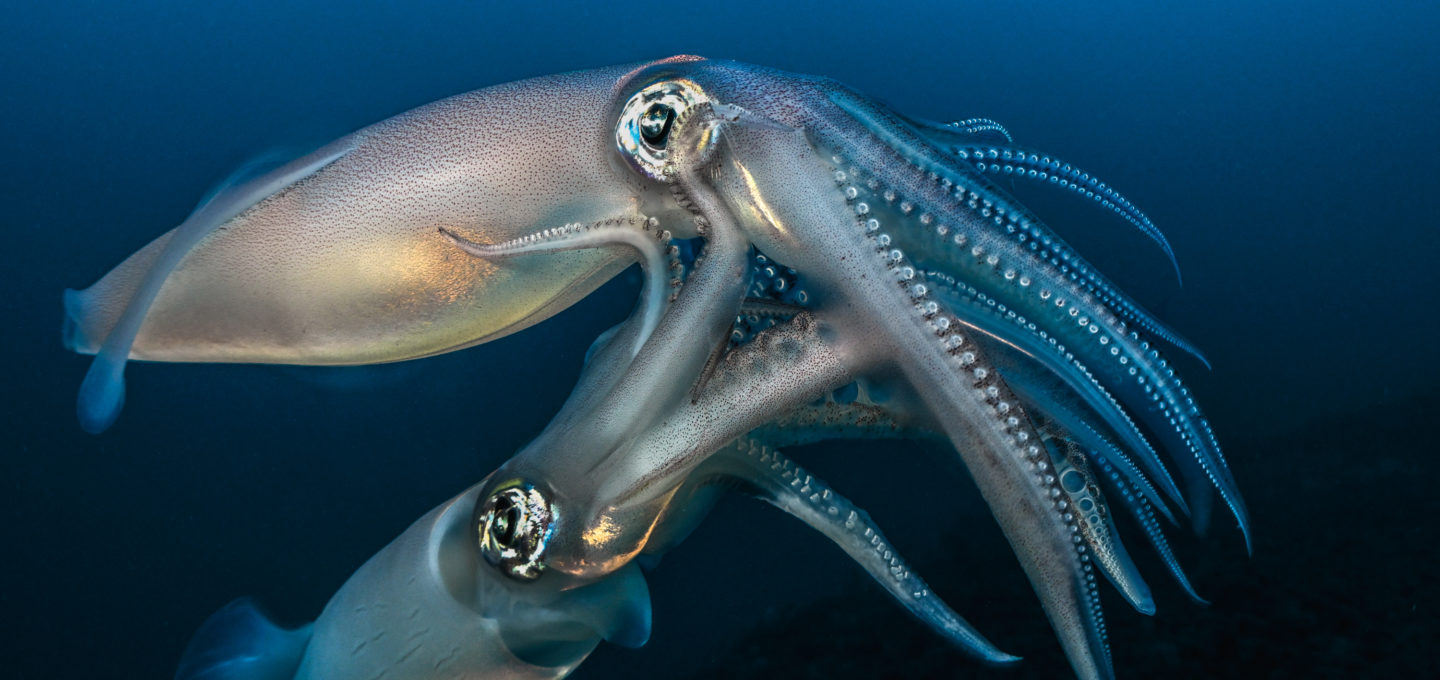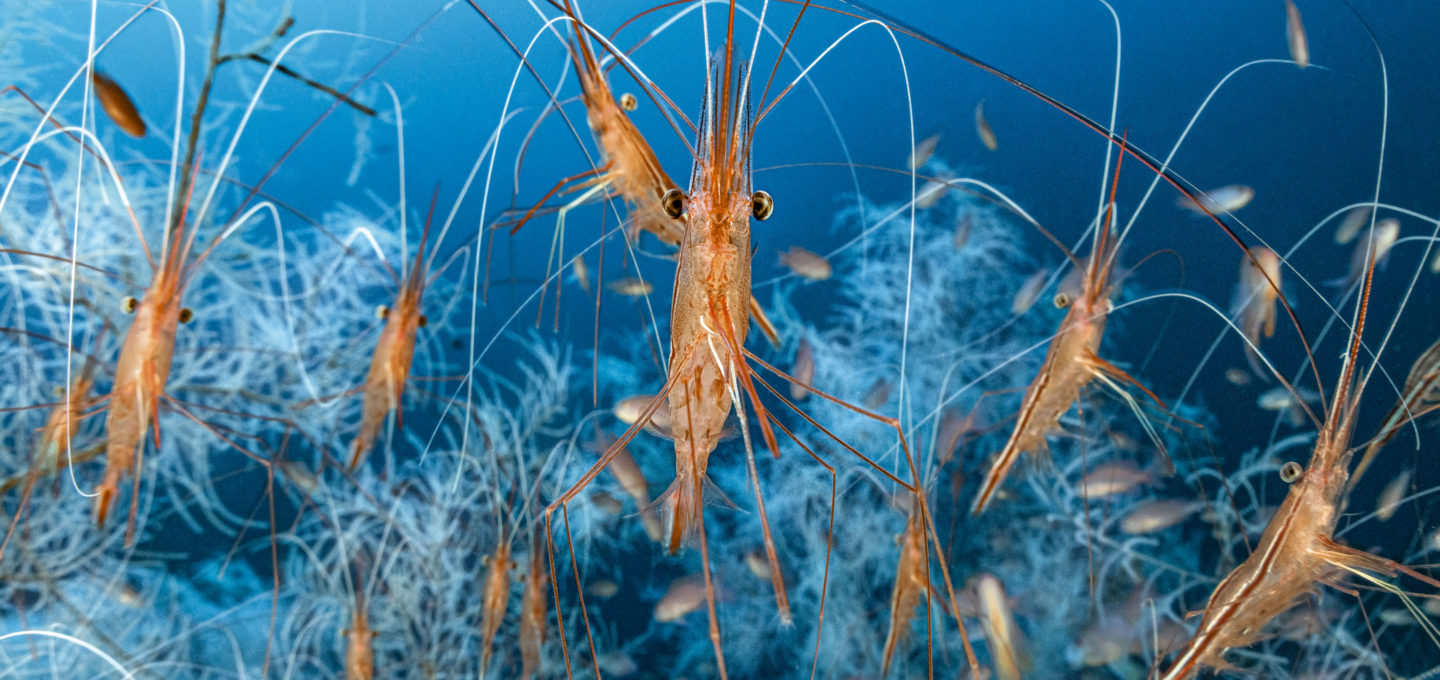 Photographs by
Laurent Ballesta
Continue reading...
To continue reading this article – and enjoy full digital access across Oceanographic – sign up to Ocean Hub today! More info below…
Keep reading by signing up for an Ocean Hub subscription
Ocean Hub. More than a magazine subscription.
As well the delivery of all new editions, members unlock access to exclusive products, services and discounts, as well as EVERY digital back issue we have published.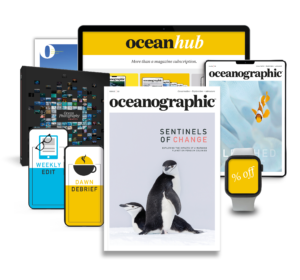 Find out more

about Ocean Hub subscription
This feature appears in ISSUE 23: High seas, high stakes, high time of Oceanographic Magazine
Supported by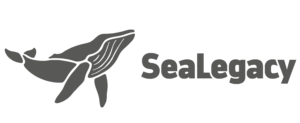 Shop window
current issue
Back Issues
Enjoy so much more from Oceanographic Magazine by becoming a subscriber.
A range of subscription options are available.
Sea stories
Beautiful ocean stories straight to your inbox.
Join our community.