Conservation
Long journey
The Republic of the Congo recently announced the creation of the country's first ever MPAs: Loango MPA, Mvassa MPA, and a marine extension of Conkouati-Douli National Park, already a protected area. Together, the three new MPAs will protect 4,799km2 of ocean. A shining example for other countries? 
Photographs by
Clément Kolopp
"It's been a long process," says Richard Malonga. "This is the first experience of Marine Protected Areas (MPAs) for the government in Congo. It wasn't easy to create them. But we're very happy." Created with the support of the Wildlife Conservation Society (WCS), local NGO Renatura and other partners, the government's Congo Marine initiative has targeted areas with high biodiversity and marine vegetation, including globally important feeding and nesting grounds for sea turtles. Congo's ocean is also home to the world's largest fish, the endangered whale shark, and many other species of sharks and rays, many of them facing threats to their existence, including the shortfin mako shark, the Atlantic humpback dolphin, and the African wedgefish. It's also a critical migrating and breeding habitat for large marine mammals, including the Atlantic humpback whale. 
The three offshore MPAs are just the start. Another eight sites have been identified, taking the total number of MPAs in Congo's EEZ to 11. The Republic of the Congo, also known as Congo-Brazzaville or just Congo (not to be mistaken with the Democratic Republic of the Congo, or DRC) is on the west coast of Central Africa, bordering Gabon, DRC, Cameroon and the Central African Republic. A large, sparsely populated country (342,000km2), about the same size as Germany or Japan, Congo only has a small, 169-kilometre strip of coast, looking out onto the South Atlantic ocean, which comes under heavy pressure from commercial interests. 
"There is human activity everywhere in Congo's EEZ (a band of 200 nautical miles extending from a country's shore, which each country owns the rights to)," says Malonga, WCS Country Director in Congo, who has helped drive the MPA process. "We have oil companies exploring to find oil. We have big fishing companies fishing in the area. We have transportation and large cargo boats using these waters. Everybody is using this small area. We had to work hard to find the areas with high biodiversity to say 'This is a good area to make a protected area'." "We now have more than 12% of Congo's EEZ protected with MPAs," he adds. "It's a big decision. With the other eight sites we identified, which is now down to the government, that would protect almost 17% of the EEZ. If you combine it with the protected forest and savanna areas on land, Congo will meet its goal to protect more than 30% of the country."
Congo's MPA process has taken five years so far. The first meetings were held in 2017 with the Ministry of Forest Economy, which is in charge of Congo's protected areas. It approved the creation of a national Marine Spatial Plan (MSP) in 2019. It's a positive step by the Congolese government, particularly given the need to utilise the ocean to support its population. According to the World Bank, more than half (53.9%) of Congo's population of 5.7 million people live in extreme poverty. Oil accounts for more than half of the country's GDP. Industrial fishing is another big earner. "It was difficult to convince the government because they rely on activities such as fishing and oil to have some money for the country," explains Malonga. "It was hard to explain, because they don't have any experience of MPAs, but in the end the government understood that it's very important to protect some of these areas."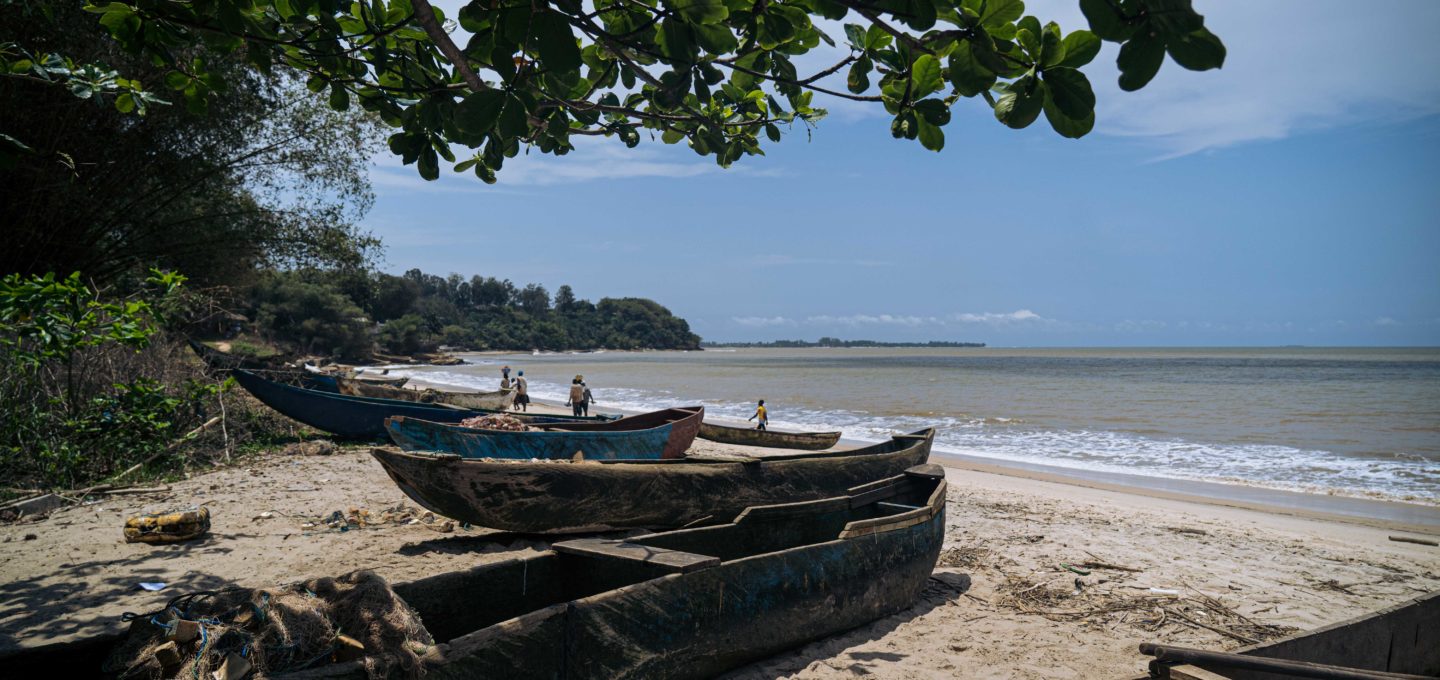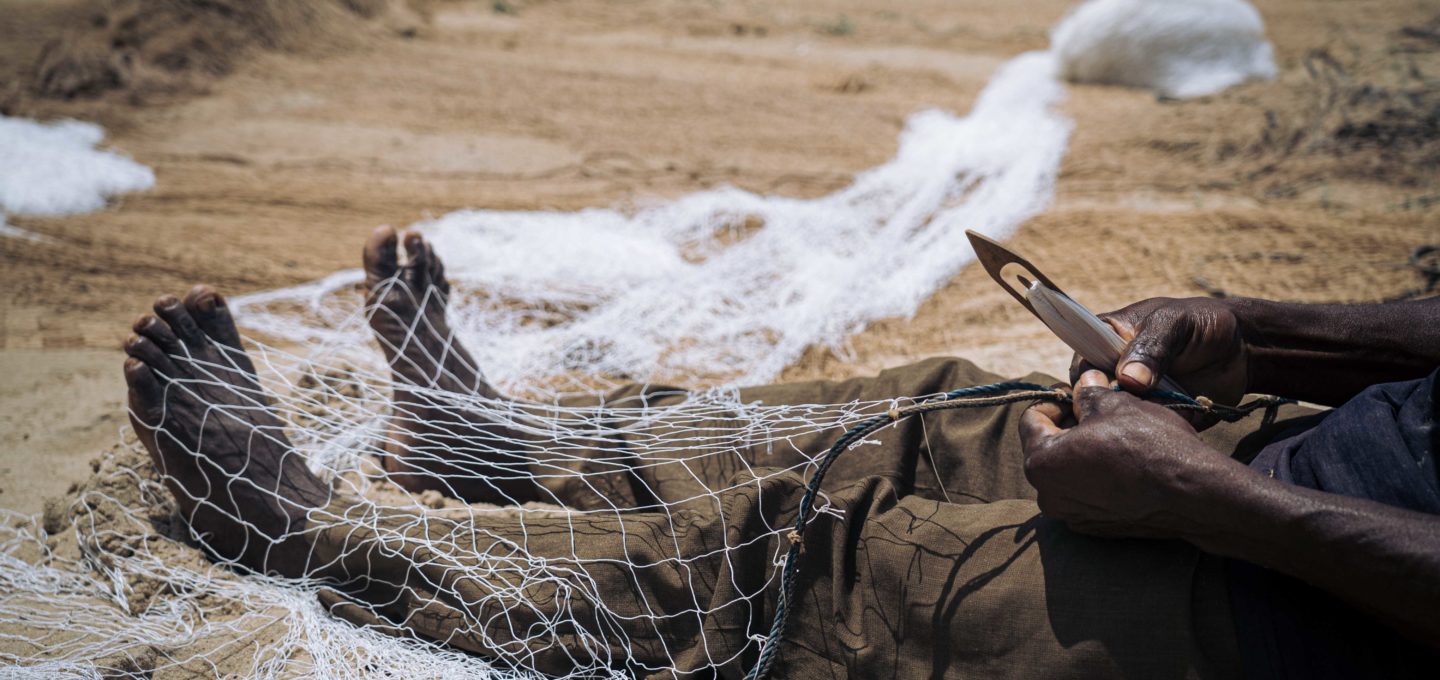 As with many other protected areas around the world, on land as well as at sea, the aim is not just to protect wildlife or habitats, but a pragmatic decision to look after natural resources that people depend on for survival. Congo has highly productive coastal and offshore fishing areas, but local fishermen have been losing out to large international companies. In 2016, a WCS survey found that 49% of small-scale fishermen had suffered losses or damage to their equipment due to illegal industrial fishing vessels. Local fishermen also reported being afraid to go out fishing in case they encountered large boats, especially at night. Nearly 87% of 250 industrial fishing vessels inspected between 2017 and 2019 were in contravention of fishing regulations; several shark and ray species found in nets were globally threatened, including ten critically endangered species. Illegal, Unreported, and Unregulated Fishing (IUU) is a threat to Congo's ocean biodiversity, but also to the livelihoods of thousands of small-scale fishermen. "The MPA idea is very popular with local people because they see that it's the easiest way to protect their resources along the coast," explains Malonga."They don't fish very far off the coast. Local communities were upset about big companies, because they don't have the opportunity to do sustainable local fishing. We saw Chinese and European companies fishing with new technology, compared to local communities who use traditional nets. They were taking many fish, destined for European and Asian markets. It puts very high pressure on fish populations. We have a zone now where local communities can go and fish, whereas before we did the MPAs there was no possibility for them to compete with the big companies." 
Establishing the new MPAs was slow due to the lack of data about Congo's ocean, including what species and habitats existed there, or in what numbers. That's why a team of researchers from the University of Exeter in England were brought in to conduct scientific research. "We employed a range of cutting-edge technologies and novel methods," says Dr Kristian Metcalfe, senior lecturer in Marine Conservation Science at the University of Exeter, who led the team. "This included analysis of long-term sea turtle nesting data, satellite-tracking of sea turtles and species distribution modelling. These studies revealed that Congo hosts globally important nesting populations of olive ridley and leatherback sea turtles, as well as important foraging grounds for juvenile green and hawksbill sea turtles." But other rare and endangered species live alongside the turtles too. "The Republic of the Congo sits in the highly dynamic transition zone between the Guinea and Benguela Current Large Marine Ecosystems, some of the most productive coastal and offshore waters in the world," explains Metcalfe. "A study by the University of Exeter and Wildlife Conservation Society identified 21 shark species and 17 ray species with 21 (55%) currently classified as threatened, including the critically endangered blackchin guitarfish and African wedgefish. Wedgefish and giant guitarfishes are the most imperilled marine fish families globally."
Photographs by
Clément Kolopp
Continue reading...
To continue reading this article – and enjoy full digital access across Oceanographic – sign up to Ocean Hub today! More info below…
Keep reading by signing up for an Ocean Hub subscription
Ocean Hub. More than a magazine subscription.
As well the delivery of all new editions, members unlock access to exclusive products, services and discounts, as well as EVERY digital back issue we have published.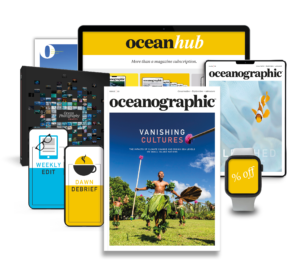 Find out more

about Ocean Hub subscription
Shop window
current issue
Back Issues
Enjoy so much more from Oceanographic Magazine by becoming a subscriber.
A range of subscription options are available.
Sea stories
Beautiful ocean stories straight to your inbox.
Join our community.