Adventure
Connecting the dots
An 11-metre sailboat, Maewan IV, is making a 66,000km journey to reconnect the dots between wilderness and civilisation. What can Maewan's crew learn from the remote communities they visit? And, in turn, what wisdom can they leave behind?
Photographs by
Jeremy Bernard
We have been sailing for five years now, and we spend about eight months of the year on the boat. We have to go back to France, because it's too easy to stay away with Maewan forever," says Erwan Le Lann, professional sailor, skier and marine guide, and captain of 11-metre sailboat, Maewan IV. "We need to bridge the gap between our two lives. This one on the boat, connected with the wild but disconnected from the European civilisation, and our lives in France, where we are connected with our civilisation but disconnected from our resources."
In 2015, together with humanitarian and advocacy strategist Marion Courtois, Erwan made a plan to travel 66,000km, spending seven years exploring the furthest reaches of the planet. Their enduring goals include discovering true adventure, to learn and share valuable lessons and to understand the environmental impact of civilisation in these remote places. Simply, the three core values of adventure sport, education and environmentalism, has driven them to sail north from Brittany, France, cross the Northwestern Passages, head south through the Bering Strait to French Polynesia, via the Kuril Islands, Papua New Guinea, Australia, Tasmania and New Zealand.
Erwan has described life onboard Maewan like living on a 'mini-Earth' – she can store enough gear and food for five solid months of adventure and navigation. As with the remote communities they visit, careful management of resources is vital for survival. As Erwan says, they don't have access to any more resources than that which they have on board, a state that has allowed them to reconnect to the value of food, water, energy, sleep and waste. As they sail from place to place, they get to see those communities that make it work and those that don't, sharing those lessons as they go with the children of these communities in the form of environmental workshops. "Every place we go we meet people and try to understand their way of living according to the climate, the location and their resources," explains Erwan. "But every place we go that has little to no access to foreign information, the main concern is the same. They want to know what is happening out there that has caused their freshwater sources to dry up, the fish to disappear from their reefs or the influx of plastic on their beaches. Everywhere we go they are concerned about what is happening elsewhere and how that might impact them."
On their travels, they've defined three types of island in terms of resource management, using Alejandro Salkrik Island off the coast of Chile, Ducie Island in the Pitcairns at the heart of the southern Pacific Ocean and Easter Island, a World Heritage Site at the southeasternmost point of the Polynesian Triangle in the Pacific Ocean, as key examples. Where the tiny community of Alejandro Salkrik are working hard to remain self-sufficient, Easter Island now relies heavily on tourism, which has resulted in greatly diminished resources. Despite being uninhabited, Ducie Island has been hit hard by poor global resource management and is covered in plastic that has washed in from all over the world. By accessing these places, sharing them with a variety of high-profile crew members, Erwan and Marion are creating a growing network of environmentally conscious individuals within the adventure sporting arena. While their crews of athletes take their experiences home to share, Erwan and Marion continue to pack up their stories and lessons learned to share with new communities on their journey. It's creating change on a local level. Innovations in behaviour and resource management in communities without much outside communication can lead to great improvement in environmental impact for these unique settlements, all while creating space for future generations to garner some control over their changing environment. The hope is that their workshops will give communities the tools to push back against economic pressures in order to preserve the future of their natural homes. "I don't think you can split humanitarianism and environmental issues today," muses Marion. "The human being is a part of global change. It's interesting to see what can be done on a small scale because the result it so much faster than on larger islands."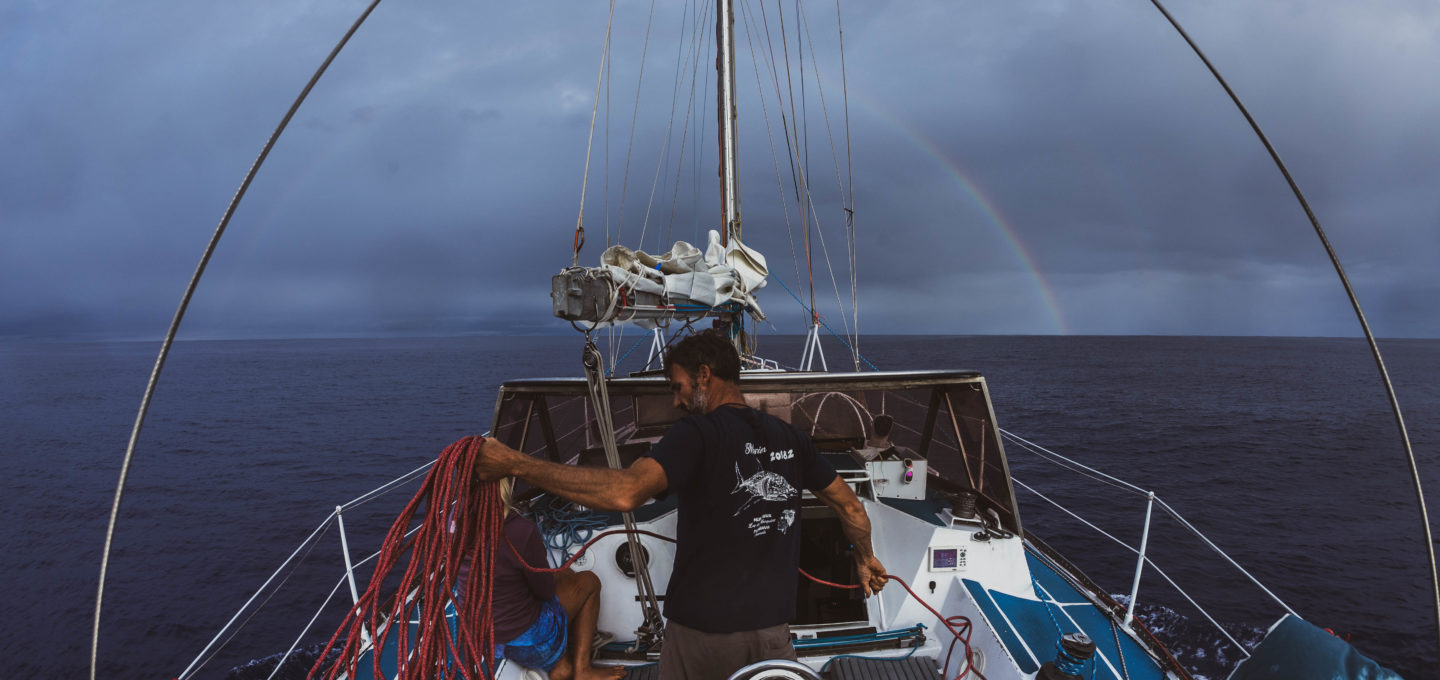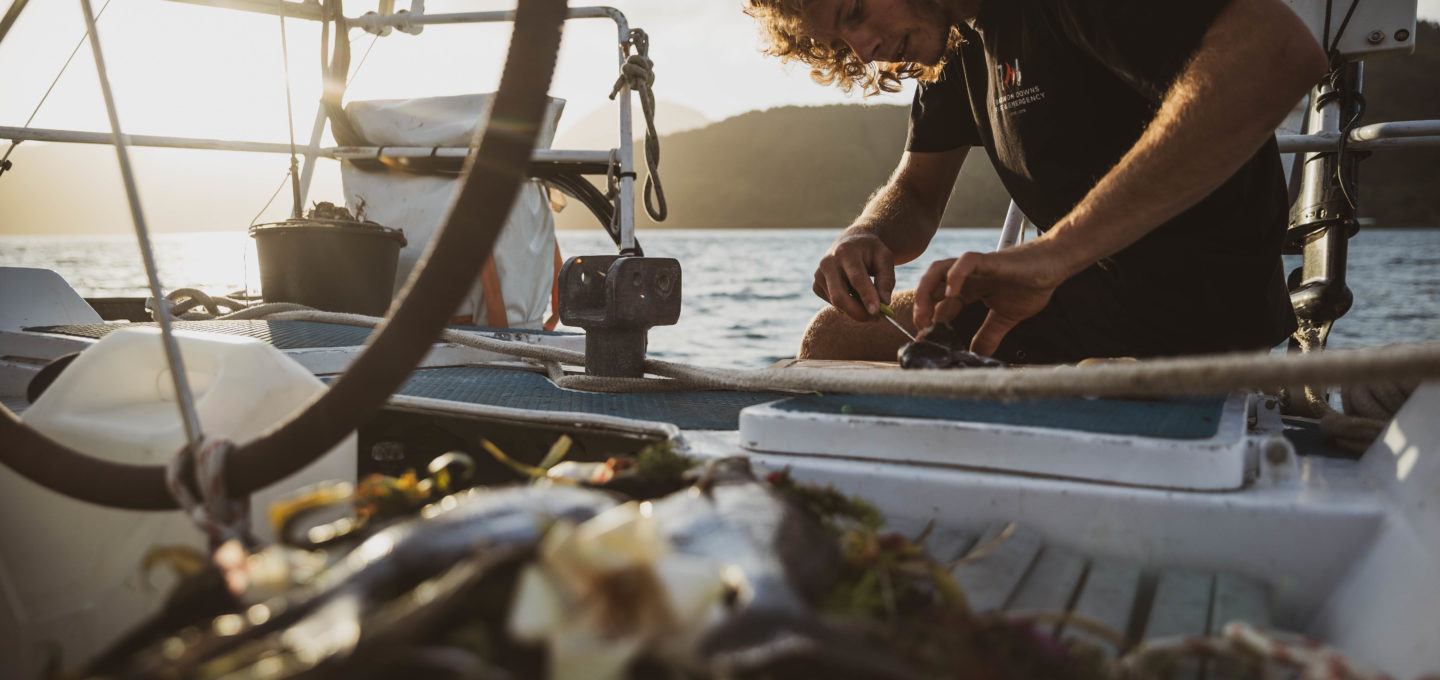 Photographs by
Jeremy Bernard
Continue reading...
To continue reading this article – and enjoy full digital access across Oceanographic – sign up to Ocean Hub today! More info below…
Keep reading by signing up for an Ocean Hub subscription
Ocean Hub. More than a magazine subscription.
As well the delivery of all new editions, members unlock access to exclusive products, services and discounts, as well as EVERY digital back issue we have published.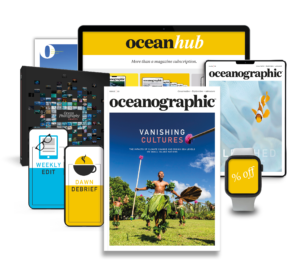 Find out more

about Ocean Hub subscription
Shop window
current issue
Back Issues
Enjoy so much more from Oceanographic Magazine by becoming a subscriber.
A range of subscription options are available.
Sea stories
Beautiful ocean stories straight to your inbox.
Join our community.