Conservation
Urban nursery
Beneath the shadows of South Florida's high-rise coastal condos lies something unexpected: a manta ray nursery. With no formal population studies having been undertaken, one young biologist has taken it upon herself to discover more.
Words & photographs by
Bryant Turffs
Words & photographs by
Bryant Turffs
The thin wrack line of South Florida's beaches divides two distinct worlds. Ashore, the sprawling development of the metro area's seven million inhabitants spills across the state like torrential rain across its level streets. Towering condominiums encroach on coastal dunes, casting shadows by day and disruptive artificial light by night. Seaward, shallow coastal waters are peaceful and calm with sandy bottoms interspersed by limestone and coral reef, the warm Gulf Stream bringing diverse visitors such as whales, sharks and endangered leatherback turtles. Those turtles, along with the manatee, are emblematic of the Sunshine State.
Ask most Floridians to name the species most regularly sighted in or associated with the panhandle's waterways, it will very likely be one of those two. It almost certainly won't be the manta ray – not in modern, developed Florida at least. Dr Eugenie Clark in her book, The Lady and the Sharks, notes that mantas were semi-abundant in Florida prior to the 1950s, but that their populations appeared to be declining. There also exists a series of photographs of President Theodore Roosevelt posing alongside mantas he had harpooned as trophies in the early 20th century. Today, sightings are irregular – as a lifelong Florida resident and waterman, I had only ever seen one manta ray in my life. Until I met Jessica Pate.
Pate, a marine biologist, was working for a sea turtle nesting programme in South Florida when she started noticing dark shadows in the shallow waters close to the shores on which she was working. Until then – even as an active diver with an understanding of the local reefs – she was unaware mantas visited South Florida's coastal waters. Curious, she asked questions within the local marine science community and was surprised to discover that while mantas did frequent the area, no formal studies had been undertaken on the species.
"I convinced a friend with a boat to take me out to look for mantas," says Pate. "We found one pretty quickly. She was close enough that I could have reached out to stroke her." While in the water together, the manta ray regularly turned over (mantas have better vision below their bodies and this behaviour was likely an attempt to better see Pate) and swam in slow circles. There seemed to be a mutual curiosity. It was a moment of reciprocity that captivated Pate. She needed to learn more.
In 2016, she began her study, persuading me with her conviction and passion to help. We hired a rental boat and took days off work to search for manta rays. That first season's objective was simple: prove that manta rays could be reliably and regularly located. With an awareness that the local dive community rarely saw mantas on deeper reefs, we focused on surveying shallow coastal waters less than five metres deep, off the beaches where Pate had first observed the species. In the first hour of our first survey we encountered two manta rays. We were jubilant. Hopes of a serious, meaningful study skyrocketed. Although sightings slowed dramatically thereafter – including a month-long stretch with no encounters – we continued surveying every week. By the end of that summer, we had encountered 11 individuals.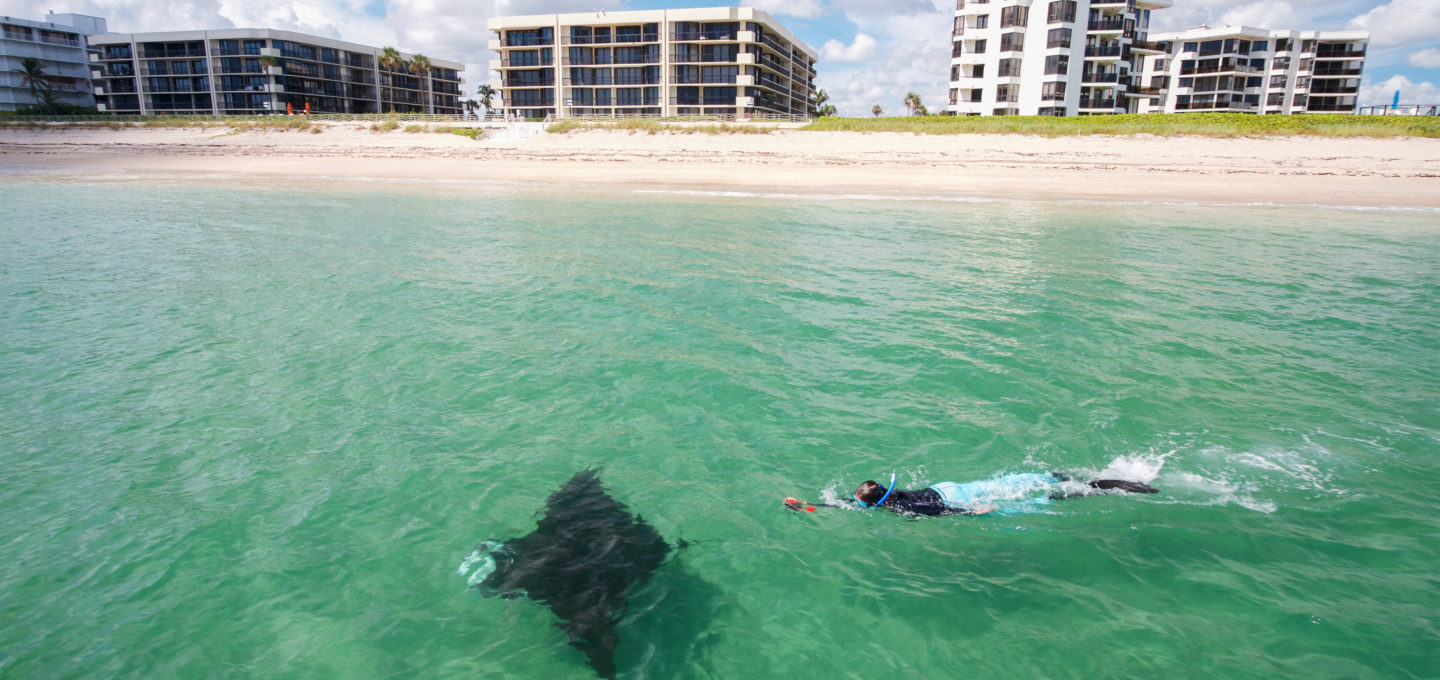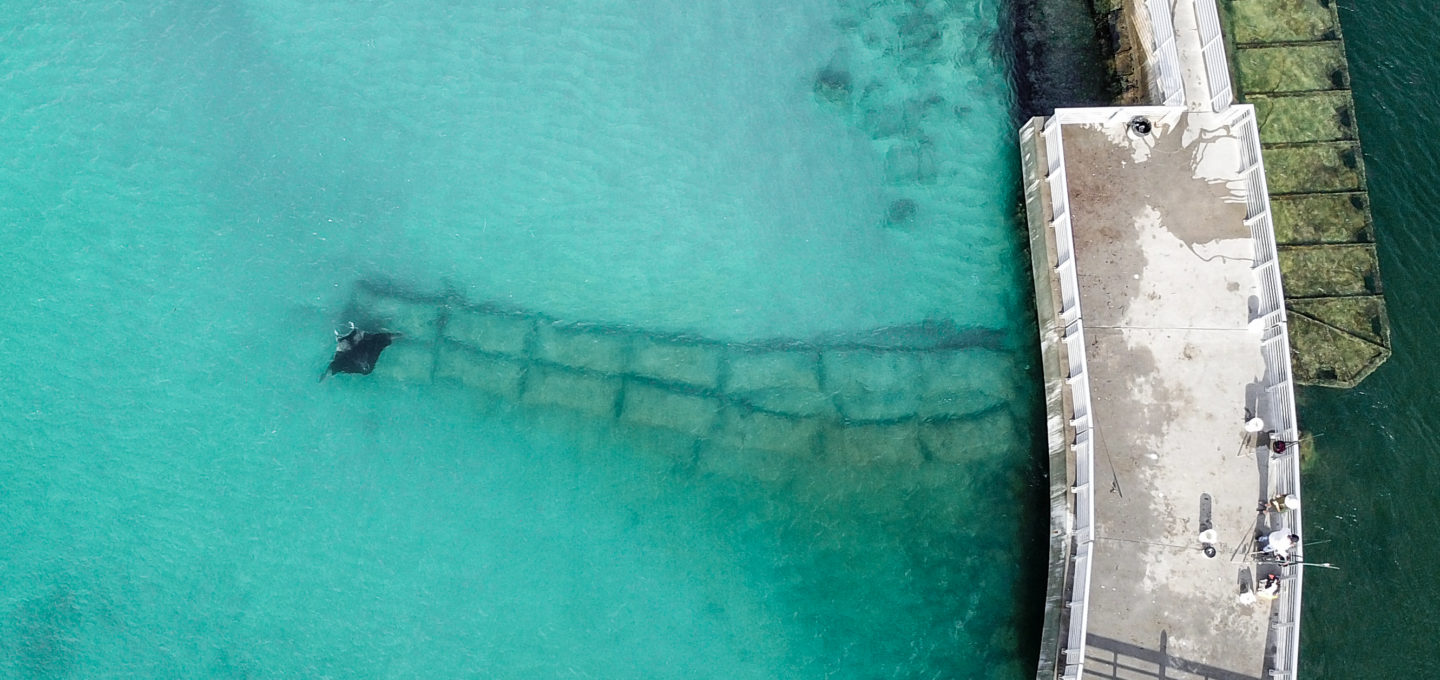 Continue reading...
To continue reading this article – and enjoy full digital access across Oceanographic – sign up to Ocean Hub today! More info below…
Keep reading by signing up for an Ocean Hub subscription
Ocean Hub. More than a magazine subscription.
As well the delivery of all new editions, members unlock access to exclusive products, services and discounts, as well as EVERY digital back issue we have published.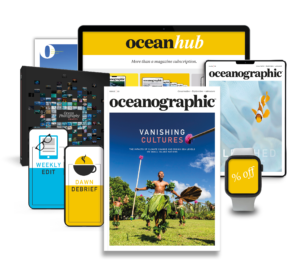 Find out more

about Ocean Hub subscription
Shop window
current issue
Back Issues
Enjoy so much more from Oceanographic Magazine by becoming a subscriber.
A range of subscription options are available.
Sea stories
Beautiful ocean stories straight to your inbox.
Join our community.