Adventure
Originality is key
As photographers are now able to submit their images to the Ocean Photographer of the Year 2022, we chat with the overall third place of 2021, Australia-based underwater photographer Matty Smith.
Interview with and photographs by
Matty Smith
Interview with and photographs by
Matty Smith
As photographers are now able to submit their images to the Ocean Photographer of the Year 2022, we chat with the overall third place of 2021, Australia-based underwater photographer Matty Smith.
Oceanographic Magazine (OM): You won third place in the 2021 overall Ocean Photographer of the Year category. Tell us a bit more about the background of the winning shot.
Matty Smith (MS): The winning shot is a photograph of a newly hatched hawksbill turtle. This little creature was about a minute or two old and was 3.5cm long. I was invited by Dietmar and Ange at Lissenung Island in Papua New Guinea to come and photograph the hatchlings for their charity merchandise. Dietmar and Ange are the owners of the dive resort on the island and spend all their spare time rescuing turtle nests from the reaches of poachers. Another problem they are facing on the island are thinning beaches due to climate change which means turtles have smaller and smaller areas to nest. This leads to the turtles nesting too closely to vegetation, so the eggs often get attacked by plant roots seeking nutrition. Dietmar, Ange and their team assess and often relocate turtle nests, so they have a better chance at surviving.
The biggest challenge with this shot was lighting. It's a very small and quite fast-moving subject. I wanted to capture the ambient sunset light in the background as well as light the top and underside of the turtle with strobes. I think the secret to using strobes is using them subtly so the shot looks natural as though they were never used at all. Before the shoot, I spent a lot of time experimenting with different lighting configurations until I got something I liked. What I needed to bring across was connection to the subject, something I always strive for. The turtle looking straight into the lens creates that connection needed for the shot to truly work.
OM: Any advice for people wanting to enter the Ocean Photographer of the Year competition this year?
MS: Originality is key with high-end competitions such as the Ocean Photographer of the Year. If you have something that has been shot in a manner not often seen before, then you stand a good chance. It doesn't necessarily have to be a rare or remote subject; it just needs to look new or exciting. Also, a strong conservation message will help in this age of climate change we find ourselves in.
OM: How has winning the OPY2021 furthered your career?
MS: I think success in prestigious competitions such as this one adds to your credibility as an accomplished photographer, especially for someone like me who really enjoys teaching techniques to others.
OM: How do you plan your images? What thought process goes into it?
MS: A lot of the images I take are very technical. My professional background in engineering makes me very disciplined and focused on a particular project. It usually involves having to build some kind of specialised equipment in order to get the shot. I'm very interested in optics and dome ports in particular. Their shape and size can affect the final image appearance and quality. I've personally made over 200 ports for myself and other people and have helped many photographers plan complex shots.
When planning an image lighting is another key element alongside the correct optics. I carefully research the best time of day or even year to shoot my image to find out where the sun will be in relation to the frame and whether any additional artificial light will be needed such as strobes. For this turtle shot I experimented for a few hours on a piece of driftwood to get the strobe positioning just right. I knew that when the turtle hatch would finally happen, I would only have mere seconds to get the shot so I would not have time to play with lighting.
OM:  How did you become an underwater photographer? How did you turn passion into profession?
MS: The route to my success was definitely entering competitions. In 2014, I had a very lucky streak (through hard work). I was awarded in the prestigious NHM Wildlife Photographer of the Year and simultaneously won the Australian Geographic Nature Photographer of the Year title as well as first, second and third spots in the Ocean Geographic Pictures of the Year Awards. This got my work under some very influential noses and helped me with my Nikon and Aquatica digital ambassadorships. That success opened a lot of doors and gave me huge credibility as an underwater photographer.
OM: You grew up in the UK and moved to Australia to further your underwater photography career. What do you love about Australia's underwater landscape?
MS: Definitely the warmth and water clarity as well as the biodiversity. It's a photographers dream here with some very special endemic species such as the leafy and weedy sea dragon and the Australian giant cuttlefish. I always get a shriek of excitement when I see many of the sights here. Australia is also a great base for access to the Indo-Pacific and Pacific Ocean.
OM: What are conservation concerns in Australia? And how do you try to bring these topics across through your lens?
MS: Here in Australia we have many conservation concerns such as ocean plastics, coral bleaching, overfishing, shark drum lines and the list goes on. I try to use my photography to show the beauty of the ocean rather than focusing on the negative aspects because there are already so many images showcasing all of these problems. I try to position myself to focus on the positive to help the general public connect with what we have and I use that as my personal brand of photography. In this way, people can see all that we have to protect in a beautiful way. Combined with the other more impactful media they are exposed to from other sources, they can hopefully make better decisions for themselves.
OM: What do you want to achieve and convey with your photography? Do you have a specific aim or style?
MS: I feel like it's very important to show people the treasures we have in our oceans, how fragile they are and the importance of protecting them. I like to use my skills as an underwater photographer to try to amaze and educate.
OM: What are the technical aspects of your shots?
MS: I do enjoy the technical side of photography and many of my pictures tend to lean in the direction of being technically difficult. One of my favourite kinds of pictures is the half over and half underwater shot. These type of images must be well planned regarding composition. You need something interesting both above and below the water that works well together. Then you also need to expose both halves of the shot correctly, as well as getting it all in focus. This can be very frustrating at times but equally rewarding when I pull it off.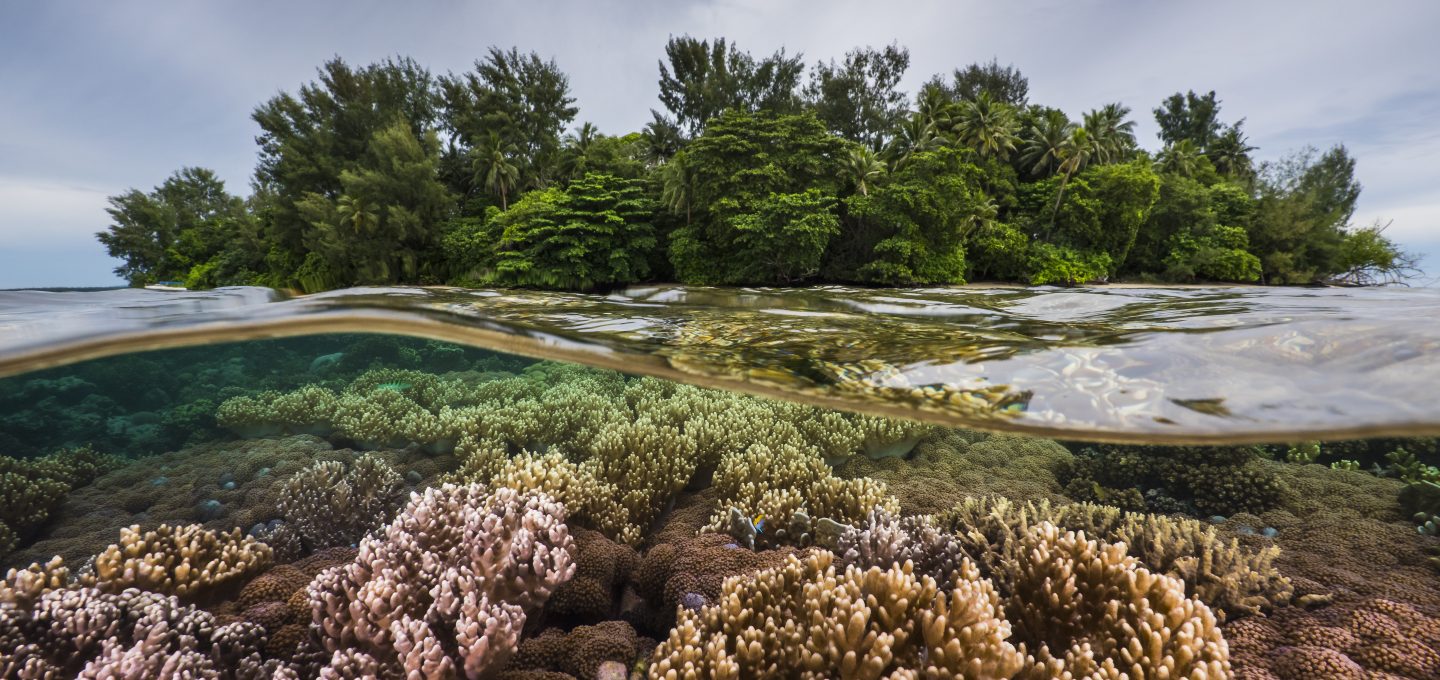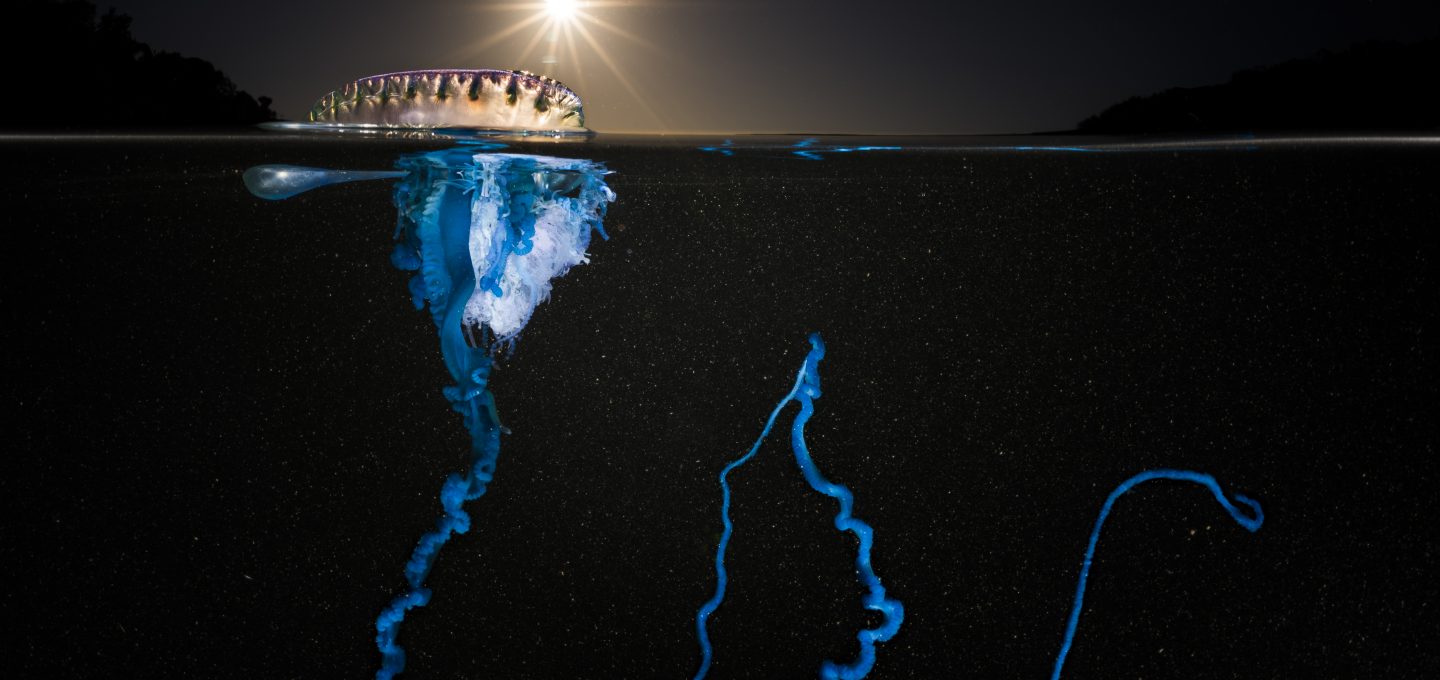 OM: Are there any moments throughout your career that fill you with a particular sense of pride?
MS: Definitely my portfolio of blue bottles (Portuguese and Pacific man o' war). I'd never seen them shot using a close focus split waterline technique before. So, after many hours of experimentation over a year or so I perfected the technique and started entering them into competitions. They opened many doors for me, and the images were bought and used by many businesses worldwide including the BBC for the Blue Planet II documentary. I've since seen the pictures emulated many times in still shot, movie and paint, which I'm really proud of.
OM: Your favourite wildlife encounter to date?
MS: There as so many! And each and every one is special in its own way. I guess a standout would be photographing American saltwater crocodiles at The Gardens of the Queen in Cuba. It was both a daunting and exciting experience and I came away with some great shots. I'm also totally addicted to great white shark dives at the Neptune Islands which I've done many times. I'm also totally in love with shooting humpback whales in Tonga.
OM: Can you recollect any dangerous moments underwater?
MS: Never really anything I would consider dangerous involving animals. I did once have a catastrophic regulator failure at 25 meters depth in Raja Ampat a few years ago. Fortunately, I got out of that one by following safe diving practices and we got to the surface safely.
OM: What is the one photo you really want to take that you haven't yet?
MS: There are so many! I would like a split shot of an iceberg, preferably with penguins in it. I will be working on that early next year.
OM:  What is planned for the future for you? Any projects for 2022 that you want to talk about?
MS: I have some shots in mind I would like to perfect, but will keep those close to my chest until I have succeeded with them. I'm looking forward to a month-long trip to Antarctica early next year on a 60ft sailing boat with a small and dedicated group of photographers.
Entries are now open for the Ocean Photographer of the Year 2022 photography competition. If you're interested in entering, you'll get 20% off entry fees until 13 May with the discount code EARLYBIRD20 here. After that, you will have until 30 June to enter the awards. For the latest updates on the entry process and more, go follow us on Instagram: @opy_awards
Good luck; we can't wait to see your photos!  
Sea stories
Beautiful ocean stories straight to your inbox.
Join our community.