Adventure
Fork in the road
The private Caribbean island of Mustique, known for its luxury and excess, is embracing sustainability. Is this the future of luxury?
Photographs by
Luke Hosty
Our work at Protect Blue gives us the opportunity to look at ocean conservation through many different perspectives. We're lucky enough to be immersed in a diverse range of projects from documenting expeditions to building environmental education curriculum and everything in between. 
The real benefit of working on multiple projects means we're constantly exploring multiple solutions, and reminded almost daily that there is no one way to solve the challenges that our planet is facing. 
Our latest project, Ambassadors for the Planet, is an environmental education curriculum that blends design thinking with the UN's Sustainable Development Goals. About a year into the project we were introduced to UK-based tutoring company, Enjoy Education. They were keen to run a pilot for Ambassadors for the Planet whilst they were based in Mustique for the summer. 
We did some homework and found out that the Mustique Island Company has a pretty impressive approach to sustainability, which made us all the more curious to check out their work. We based ourselves in Britannia Bay for our ten days on the island, with mornings spent teaching both local and visiting kids Ambassadors for the Planet and afternoons exploring the island, it's beautiful reefs and learning more about a new way of reframing luxury. 
Luxury travel is more often than not synonymous with excess – an exclusive and lavish lifestyle only affordable to the ultra-rich. More for the sake of more. Guests enjoying their chilled (plastic) bottle of water after a workout in the air-conditioned gym overlooking the ocean. Ordering Argentinian steak whilst on holiday in the Maldives or taking Instagram selfies with elephants – totally oblivious to the impact of any of their actions. 
Some might say that the blame doesn't sit squarely at their feet. That the entire experience has been created for them by the industry itself. Reckless and irresponsible with its approach to sustainability. It smacks of irony. Spending thousands of pounds on a holiday that will undoubtedly do harm to the very place you visited to enjoy. 
Thankfully, and not a day too soon, the growing awareness of environmental issues is impacting the industry. Perhaps not as fast as we would like, but still, things are changing. It's near impossible for any traveller to avoid the reality of our times – whether that's climate strikes, Amazonian fires or devastating stories of plastic pollution in our ocean. Suddenly the idea of the perfect luxury trip leaves a slightly bitter taste in the mouth. 
The way we travel needs to change dramatically, and of course we can't avoid the inevitable conversation about flying, but added to that is the question of where we choose to go and where we choose to stay. We often forget how much power we have as consumers in the decisions we make and the impact they will have. 
So what does good look like? And how can we tell the difference between green-washing and genuine impact? One thing we know for sure it that it's not as simple as removing miniature toiletries and swapping out plastic bottles for glass ones. I'm not sure that anyone is doing it perfectly. In fact, I'm not sure that it's even possible. The more we learn about the issues our planet is facing, the more we recognise where we're screwing up. But there are a number of places that are taking significant steps. Resorts, hotels and even whole islands that are committed to changing the very way they operate in order to reduce their footprint, whose management teams believe that it is time to change what 'luxury' looks like. 
Mustique has long been known as the Caribbean's best kept secret. A small private island in the Grenadines that has become a hideaway for the rich and famous – renowned for wild parties, rockstars and royals. 
The island's contemporary history begins in the late 1950s, when Colin Tennant, later Lord Glenconner, bought it for £45,000. Tennant was a flamboyant, wealthy Scot who quickly went about establishing the island's glamorous reputation. In 1960, he presented Princess Margaret with a 10-acre plot of land as a wedding gift and later built her a villa. In 1968, Tennant formed the Mustique Company, privatising the island with the permission of the government of St Vincent and the Grenadines.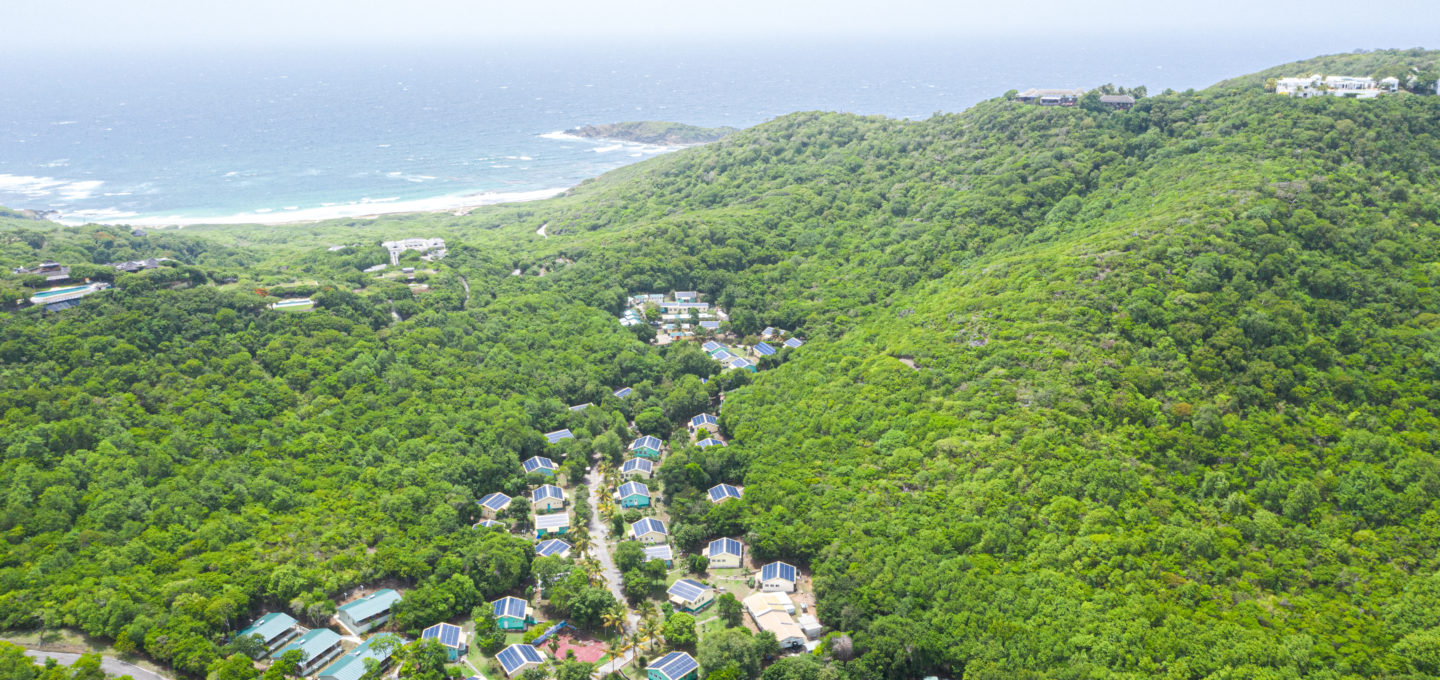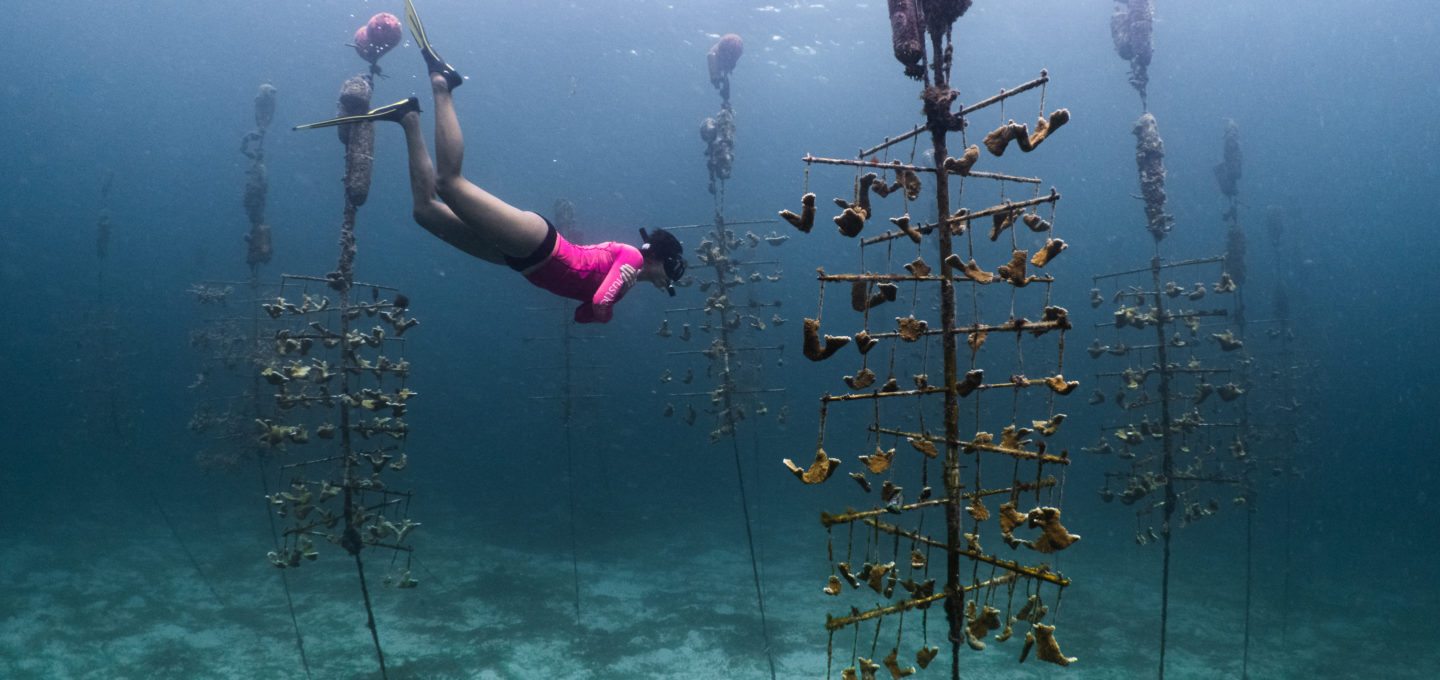 Photographs by
Luke Hosty
Continue reading...
To continue reading this article – and enjoy full digital access across Oceanographic – sign up to Ocean Hub today! More info below…
Keep reading by signing up for an Ocean Hub subscription
Ocean Hub. More than a magazine subscription.
As well the delivery of all new editions, members unlock access to exclusive products, services and discounts, as well as EVERY digital back issue we have published.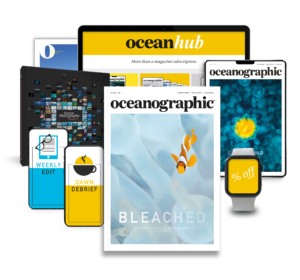 Find out more

about Ocean Hub subscription
Shop window
current issue
Back Issues
Enjoy so much more from Oceanographic Magazine by becoming a subscriber.
A range of subscription options are available.
Sea stories
Beautiful ocean stories straight to your inbox.
Join our community.