Exploration
Mystery in the Kurils
On a volcanic speck of land in the Sea of Okhotsk, Steller sea lions and fur seal reign. However, their numbers have been in decline since the 1950s. Even after decades of research, experts still aren't sure why.
Words & photographs by
Stephan Boissonneault
Words & photographs by
Stephan Boissonneault
A damaged, bygone Soviet era building looms over a rock-covered island. Every year, Vladimir Burkanov spends time here, surrounded by the pungent aroma of decomposing fish lingering in the air and a cacophony of barks, belches, and roars cutting out the sounds of the sea. The culprits of the smell and noises are thousands of Steller sea lions and northern fur seals. Inside the building, young Russian scientists spend their days staring at computer screens filled with aerial imagery of the marine creatures. 
They are students of Burkanov, a 63-year-old Russian marine biologist who has dedicated half of his life to studying the ecology of these interesting mammals. The island is called Tyuleniy, Russian for "seal," and it is 250 nautical miles from a mysterious volcanic archipelago southeast of the Sea of Okhotsk called the Kurils. The 56 islands that make up the Kurils separate Russia's Kamchatka Peninsula from Japan's Hokkaido Island. 
The Kurils are the ancestral breeding grounds of Steller sea lions and fur seals. However, over the past 50 years, their populations have been in decline – in part because of changing ocean conditions, though this is debated, and also due to changes to Russia's environmental protections in the region. "The sea lion and fur seal rookeries are getting smaller and some of the species are disappearing," Burkanov says. "There were 20,000 sea lions in the 1950s in the Kurils, and now there are closer to 8,000."
Burkanov believes that this could be partly chalked up to the dismantling of environmental protection policies in Russian waters. The Soviet government established a protection zone in 1958 as an act of international northern fur seal conservation. "I think it may have been one of the first marine protected areas in the world," Burkanov says. "I had to get a special permit or research permit every year to go to the rookery because it was illegal to enter."
Now, however, the policy has been altered. There is still a no fishing zone, but the no entry and no fuelling statuses were removed in June 2020. Burkanov spends half a year living and working in Russia and the other half across the ocean, in Seattle. He wears many hats, as the leading researcher at both the Kamchatka branch of the Pacific Institute of Geography of the Russian Academy of Sciences and the National Marine Mammal Laboratory of the Alaska Fisheries Science Center in the US. 
Burkanov says the Kuril islands are an important ocean ecosystem. In the spring, male sea lions settle down on the Kuril island rookeries and wait for females to emerge from the ocean. The females eventually give birth to pups, which Burkanov counts annually. 
Back in 2000, Burkanov says he and his students observed the mammals with binoculars. This was a 24/7 job for two long months during the breeding season. Today, however, he uses a drone to survey the land, taking thousands of photographs of the rookeries to get a sense of the populations that return to the island. Within the last few years, his students and colleagues have developed an advanced neural artificial intelligence network, U-Net, that is programmed to count and relay specific data sets of the sea lions and fur seals from these photographs. The team can now count Steller sea lions and northern fur seals by age and sex, and estimate body size. Behavioural data is also captured, such as how much territory males and females dominate. They can even track specific individuals, identified by branding or injuries. 
Most notably, this network cuts the count time dramatically. A survey that used to take days to process now takes six hours. This is a valuable development as it allows the team to get a better, more real-time sense of the sea lion's decline in the region. Though new technology has helped Burkanov gain a clearer sense of the extent of population decline, he's spent most of his life searching for the "smoking gun" that would answer why the decline happened in the first place.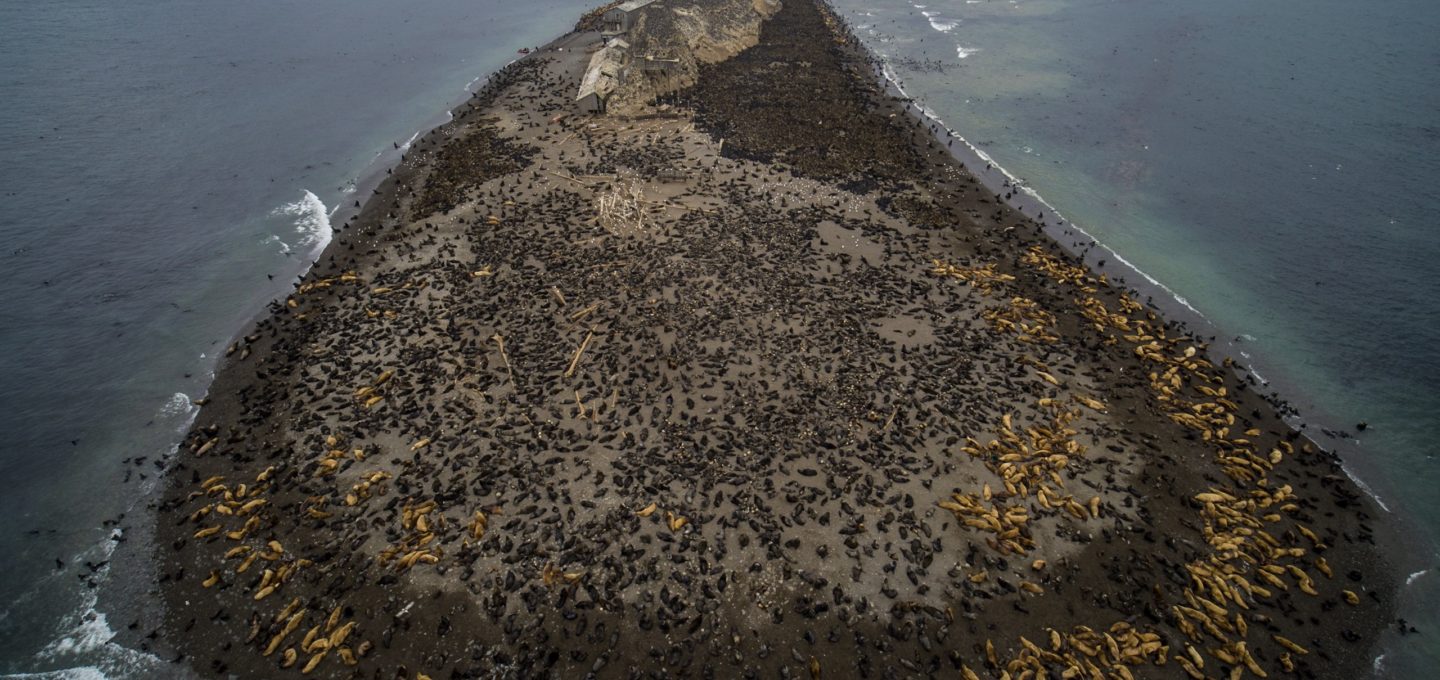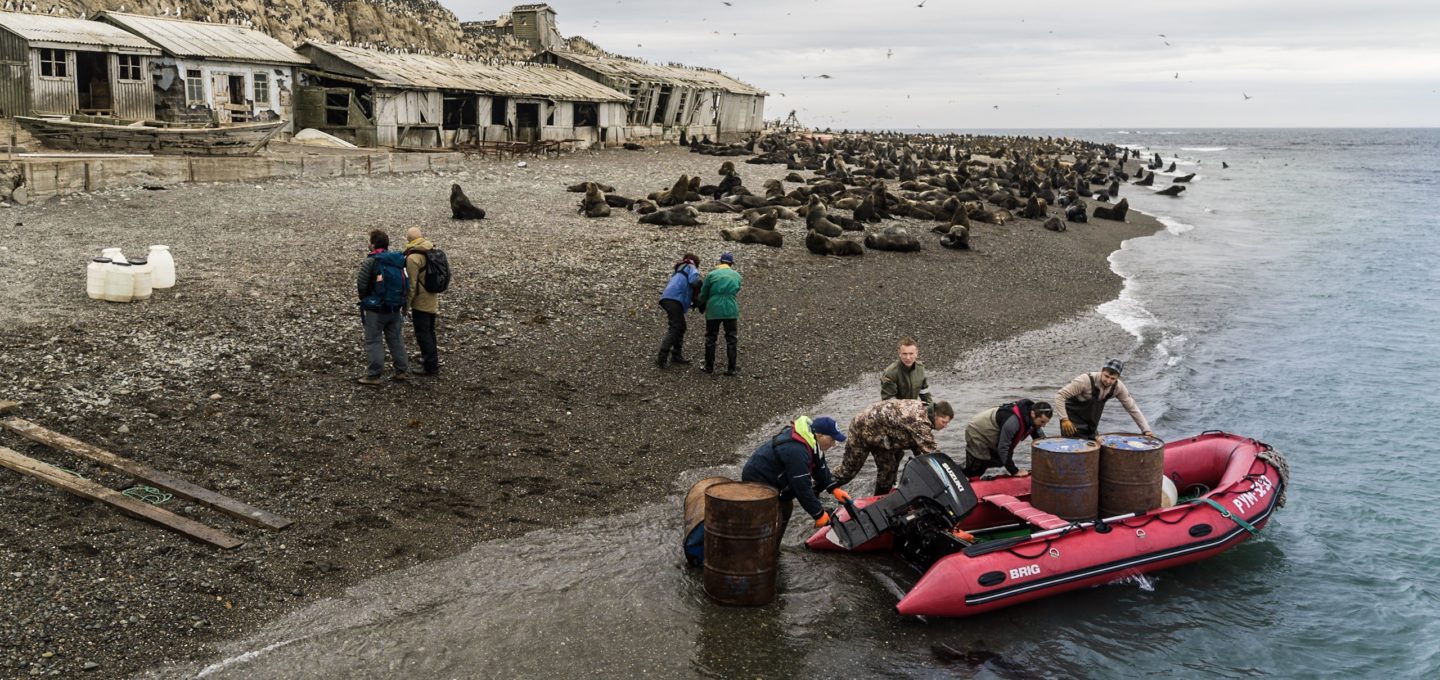 Continue reading...
To continue reading this article – and enjoy full digital access across Oceanographic – sign up to Ocean Hub today! More info below…
Keep reading by signing up for an Ocean Hub subscription
Ocean Hub. More than a magazine subscription.
As well the delivery of all new editions, members unlock access to exclusive products, services and discounts, as well as EVERY digital back issue we have published.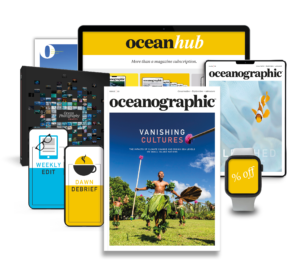 Find out more

about Ocean Hub subscription
Shop window
current issue
Back Issues
Enjoy so much more from Oceanographic Magazine by becoming a subscriber.
A range of subscription options are available.
Sea stories
Beautiful ocean stories straight to your inbox.
Join our community.