Adventure
Overcoming boundaries
Since the 1993 civil war in Yugoslavia, relations between ex-Yugoslavian countries have been tense. But a group of disabled divers who lost their limbs in the war has turned the war into a story of empowerment, overcoming boundaries and reconnecting with people from neighbouring countries.
Words & photographs by
Milos Prelevic
Words & photographs by
Milos Prelevic
When Elvir and Bilal were children, they enjoyed childhood to the fullest. They played sports, went out, and studied. Unfortunately, they were forced to become men overnight as the fate of many men and their families was decided by war-torn Yugoslavia in the 90s. The lucky ones returned home. The less lucky ones returned with more hardships. The unfortunate ones became memories. Elvir and Bilal were the less lucky ones…
In the small city of Lukavac in Bosnia and Herzegovina, surrounded by coal mines and a few lakes, live two friends who are connected by the same passions: diving and underwater photography. Both of them were victims of the war in Yugoslavia; Bilal lost his leg and Elvir his hand.
Their friendship had a funny beginning. In 2012, Elvir worked at an used goods shop. One day when he worked behind the counter, Bilal approached him with diving fins under his arms. Elvir said jokingly: "Do you plan on diving with these?" Little did he know that Bilal had been diving since 2005 without a leg. He also worked with the USAID organisation in the resocialisation programme which aims to introduce mining victims to diving. They started chatting about diving and Bilal invited Elvir to a dive trip to the Adriatic Sea.
As the next dive trip to the Adriatic Sea was planned in, Bilal decided to invite Elvir who lost his arm in the war. Elvir was hesistant, even though he wanted to try diving even as a young boy. Bilal got his phone number, called him a few days later, and managed to persuade him to join him on the dive trip. The first dive he ever did was at five metres. Elvir felt like a kid again. He danced in the water, wrote in the sand, and felt free. Elvir immediately fell in love with diving but what preceded this experience, was far from a love story…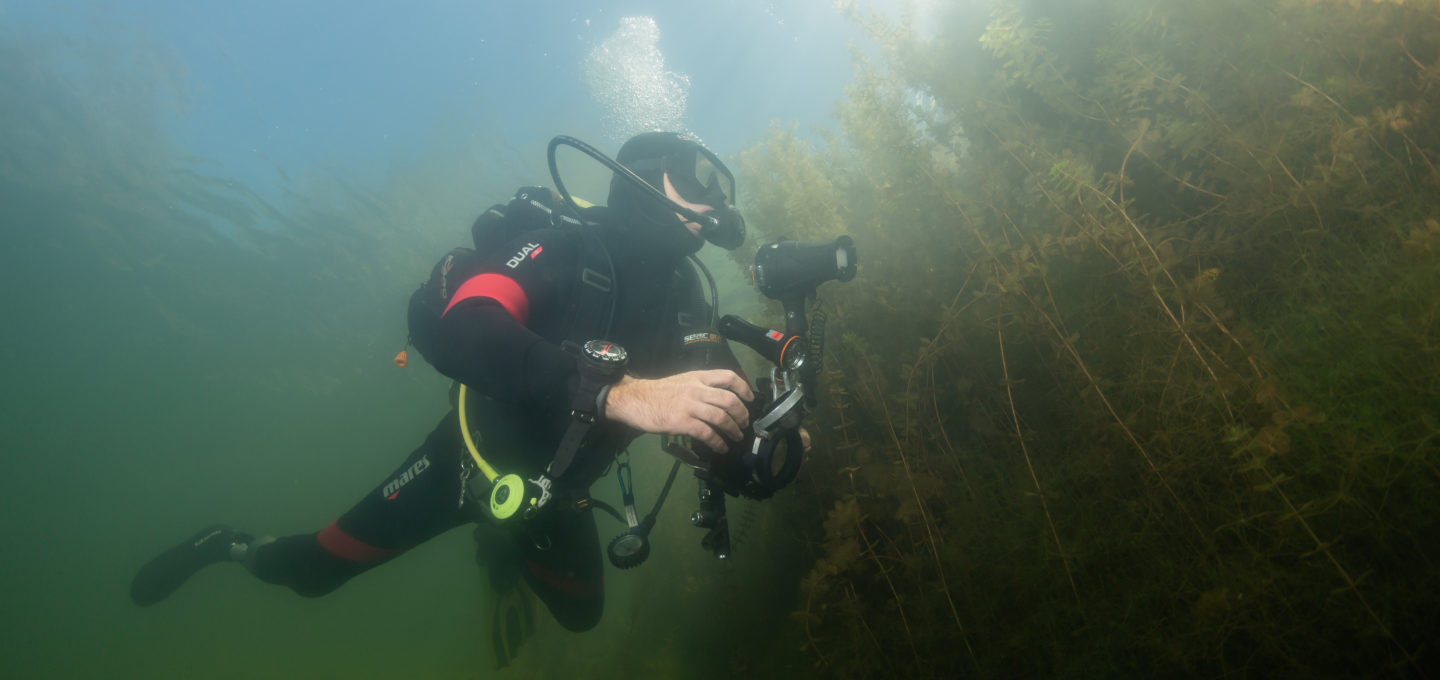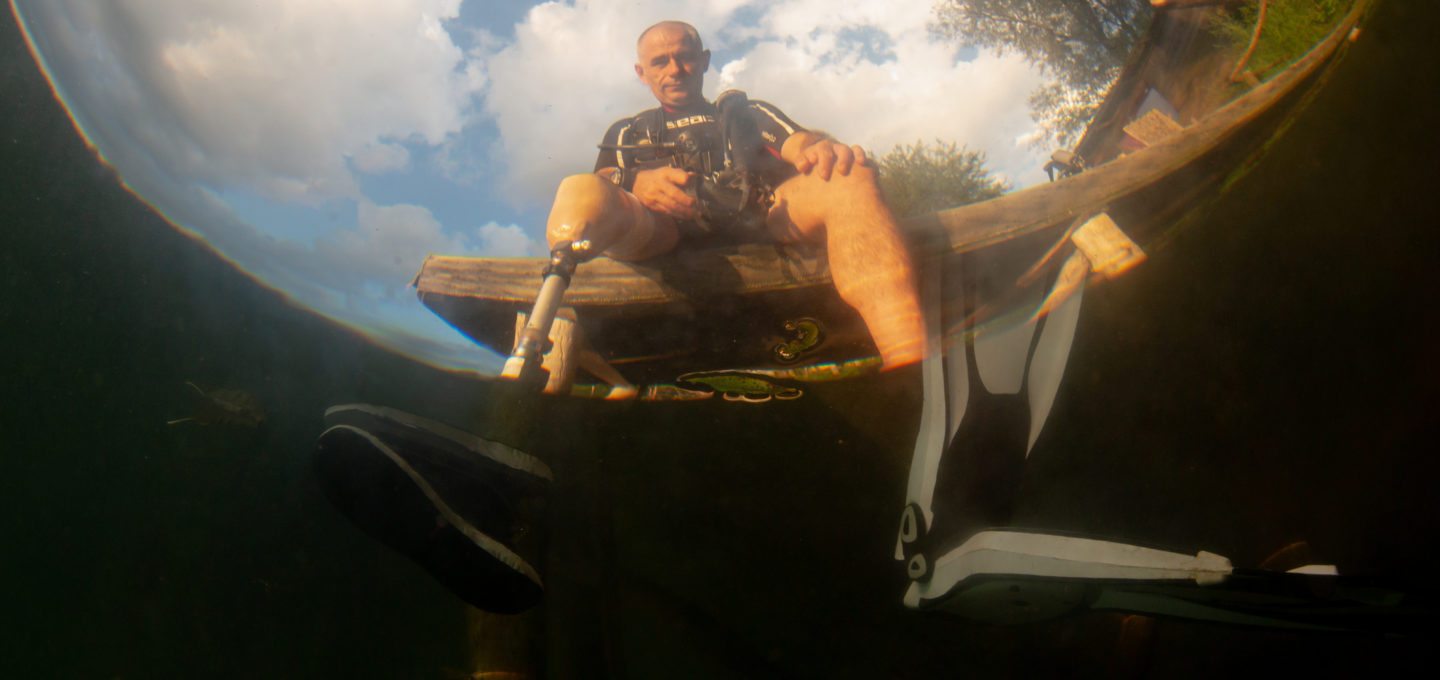 The year is 1992 and Elvir was sent to the frontline to defend his family at the age of 20. On a fateful day, Elvir looked around the perimeter, and he found an unexploded anti-tank rifle grenade and decided to clear it so nobody would get hurt. He tied a string around it and, from a safe distance, pulled it out of the ground. He heard water splashing inside and thought the grenade didn't work. Unfortunately, the grenade slipped and hit the bench. The next moment Elvir couldn't hear or see, and adrenaline pumped hard, numbing the pain. "I couldn't see, so I tried wiping my eyes, but something was off. My arm was just not able to reach my face. I took my other arm, started feeling my elbow, and slowly moved toward my hand. When I reached a place where the hand should be, I felt nothing."
His wounds took a few months to heal. As his eyesight still hadn't really improved, he was sent to Jordan for an operation. Upon Elvir's return home, there was no time to feel sorry for himself. "I didn't think about my disability much. I had to put food on the table. There were no obstacles for me, and the disability made me more determined to do what everyone else was doing better," he recollects.
When Bilal went diving with Elvir, he could see that kind of determination that he was talking about. Elvir tweaked the camera housing to press the shutter button with his left hand. He set up the diving equipment just as quickly as anyone else. When he had a problem seeing the camera screen underwater, he zip-tied the glasses to the mask and flipped them up and down when shooting macro photographs. He is also a dry suit diver and closes the wrist seal with a drinking glass wedged in. When life gives him lemons, he finds a way to utilise them to improve his diving.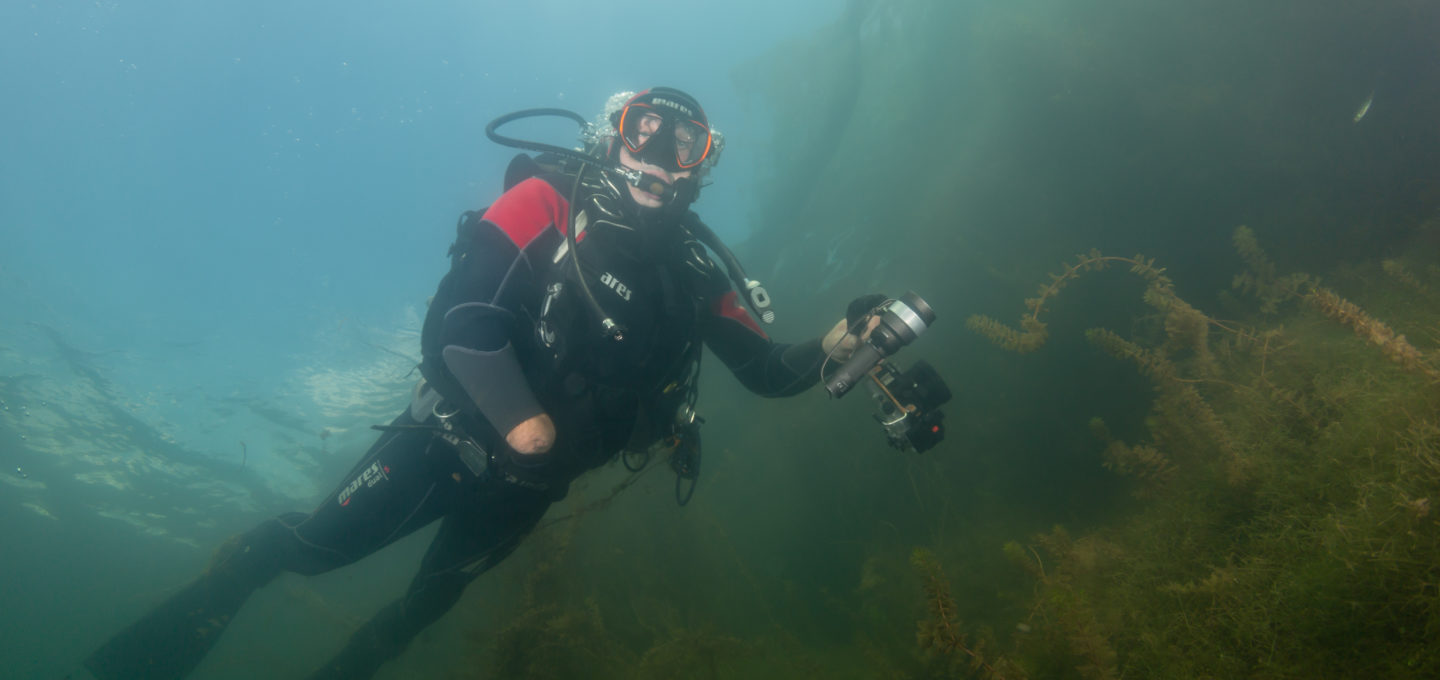 Bilal, on the other hand, started diving seven years before Elvir. At that time, he thought only a 'selected few' could be divers. Bilal was 20 and at university when the war started. He was drafted, trained, and sent to the front lines. For two years, he survived the horrors of war with no injuries until he heard the distinctive sound of a grenade. Unfortunately, there was no time for him to react as a small deadly device hit the tree and sent deadly shrapnel all around. Ten people were wounded, including Bilal, whose leg got a hit. Due to the many injured people, transfer to the hospital was slow, and with every passing minute, chances of saving his leg dwindled. Doctors tried saving his leg but unfortunately had to amputate it the next day.
It took three months for Bilal to recover. He has been fairly optimistic during this period, and his spirits never fell, but there was a challenging period of getting used to. "Little by little, man overcomes everything," Bilal puts it but says: "Every war has its melody. A song that makes the hearts of those who heard it forever sad." Learning to walk with a prosthetic leg took some time, but today, Bilal walks just as anyone. He even went skiing for a while.
Around ten years after the accident, Bilal tried diving through the USAID resocialisation programme for the victims of mines. While his missing leg doesn't impose a problem underwater, it sometimes does for the boat crew. Since Bilal only dives with one fin, people often search around the boat for another fin before or after the dive, thinking it is lost.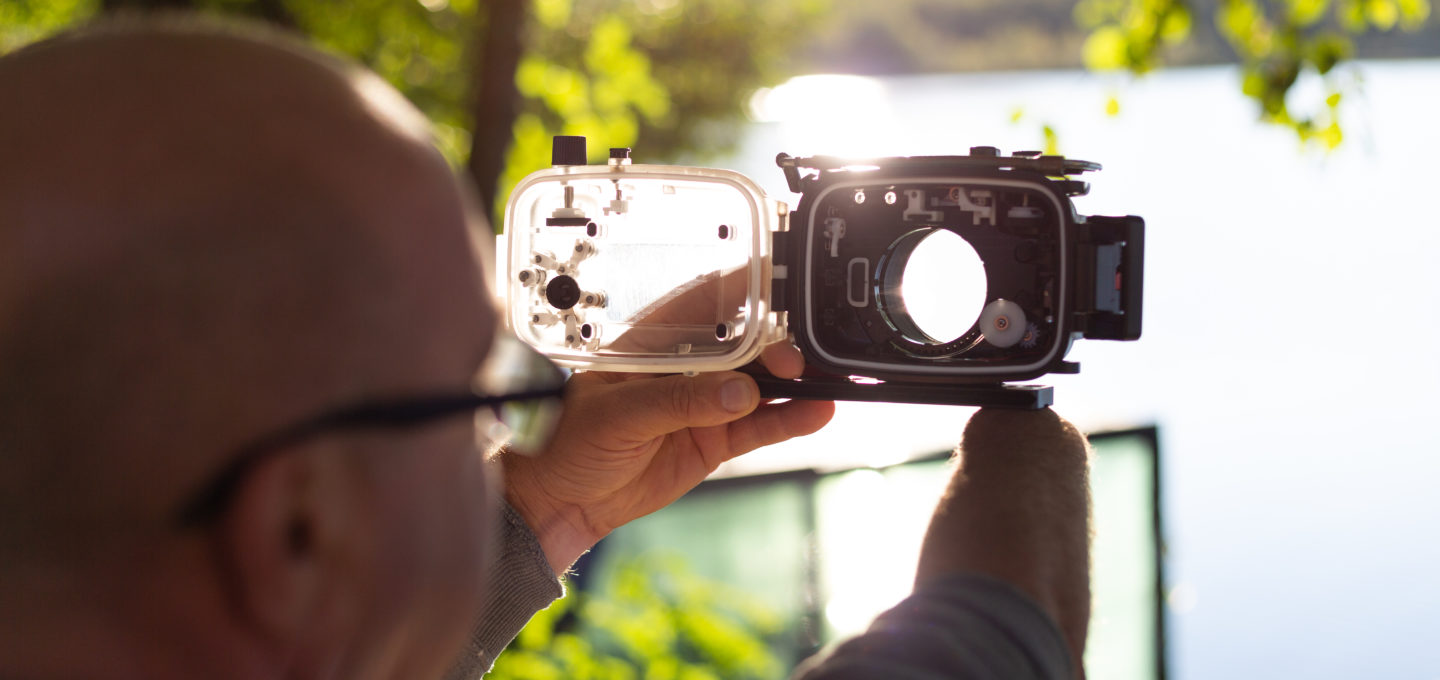 Today Bilal and Elvir have a diving club named 'Eko Ronilačka Grupa Invalida Lukavac'. So far, it has attracted around twenty, mostly younger, members. They use their skills to help rescue services find missing people and help evacuate during floods and underwater cleanup missions. Diving has helped them both to rebuild bridges that others have burned, and they are most welcomed all around ex-Yugoslavia. But it goes both ways. Whoever goes to dive in their home lake Šićki Kop in Lukavac, is welcome with the most outstanding hospitality.

As the sun sets behind the Šićki Kop lake, Elvir and Bilal prepare their equipment to go for a quick dive after a hard day of work. They are already a synchronized team, unloading the equipment, setting it up, and preparing the cameras. Elvir and Bilal are examples of how people can overcome their boundaries – whether in their heads or their bodies. With a nudge in the right direction, they can excel in what they are doing while inspiring others at the same time.
Shop window
current issue
Back Issues
Enjoy so much more from Oceanographic Magazine by becoming a subscriber.
A range of subscription options are available.
Sea stories
Beautiful ocean stories straight to your inbox.
Join our community.