Adventure
The return of Baja's mantas
For the first time in nearly two decades giant Pacific manta rays are returning to the southern reaches of the Gulf of California - welcome news for local marine biologists, divers and the ocean tourism industry.
Words and photographs by
Erick Higuera and Joanna Lentini
Words and photographs by
Erick Higuera and Joanna Lentini
At the turn of the last century, the southern portion of the Sea of Cortez was renowned for its manta rays, along with the region's other 'Big 5' – sea lions, whale sharks, scalloped hammerheads and mobula rays. Then, in 2002 – an otherwise warm and typically beautiful year – the unthinkable happened: the Pacific giant manta ray population collapsed.  
For the next 16 years, the region saw a dramatic decline in scalloped hammerhead sharks too. But while shark fishing in the region was not a new phenomenon, the mantas' disappearance perplexed scientists. As time went on, rumours circulated and suspicions grew, until one day lifeless mantas were discovered stacked up on the sandy shores of a local shark fishing camp. Whether the fishing operation was to blame for the manta ray collapse is unconfirmed, but it certainly would have contributed towards the  species' dire predicament. 
Now, a decade and a half later, manta rays have returned in small numbers to a small islet called La Reina, just 40 miles off La Paz, Baja California Sur, Mexico. Their reappearance has made the local news, and spread excitement across the region. Amongst those celebrating is marine biologist and underwater cinematographer Erick Higuera. Having lived in La Paz since 1997, Higuera has spent the last two decades photographing and filming below the surface there. Higuera understands the significance of their return, as manta rays are important indicators of a healthy ocean and, as their wide distribution points out, play an integral role in the ecological function of our oceans. Higuera and his colleague Dení Ramírez work closely with WWF Mexico and Pelagios Kukanja, a La Paz-based non-profit dedicated to researching and protecting sharks and rays.
Baja California Sur's capital city, La Paz, has long been a destination for passionate divers hoping to dive with pelagic creatures. Situated on the south-eastern coast of the Baja peninsula, La Paz was considered one of the best manta diving spots in the world. This quintessential Mexican town boasts a waterfront dotted with eco-conscious cafes, boutique mezcalerias, and fantastic food, graced by a sprawling turquoise sea to one side and sun-scorched mountains to the other.
Reflecting on the diving at the turn of the century, Higuera recalled a time and place where a bevy of manta rays were a common occurrence – where one would typically encounter five or six mantas every day from July through to November. The reliable presence of mantas also meant more tourists, and therefore more opportunities for local businesses – whether hotels, restaurants or dive operators. As natural capital, manta rays attract tens of millions in tourism dollars for dive and snorkel activities worldwide, and well in excess of $100 million in direct spend, including related tourism expenditures. 
With Mexico consistently listed as one of the 'Top 10' manta destinations on the planet, the Baja peninsula has much to gain from this hopeful return. "Healthy manta populations are a valuable natural resource," says Higuera, "and offer considerable economic potential via ecotourism. Ecotourism is a growing segment of the global tourism industry that is making a positive contribution to the environmental, social, cultural and economic wellbeing of destinations and local communities around the world. Ecotourism provides effective economic incentives for conserving and enhancing bio-cultural diversity and helps protect the natural and cultural heritage of the planet."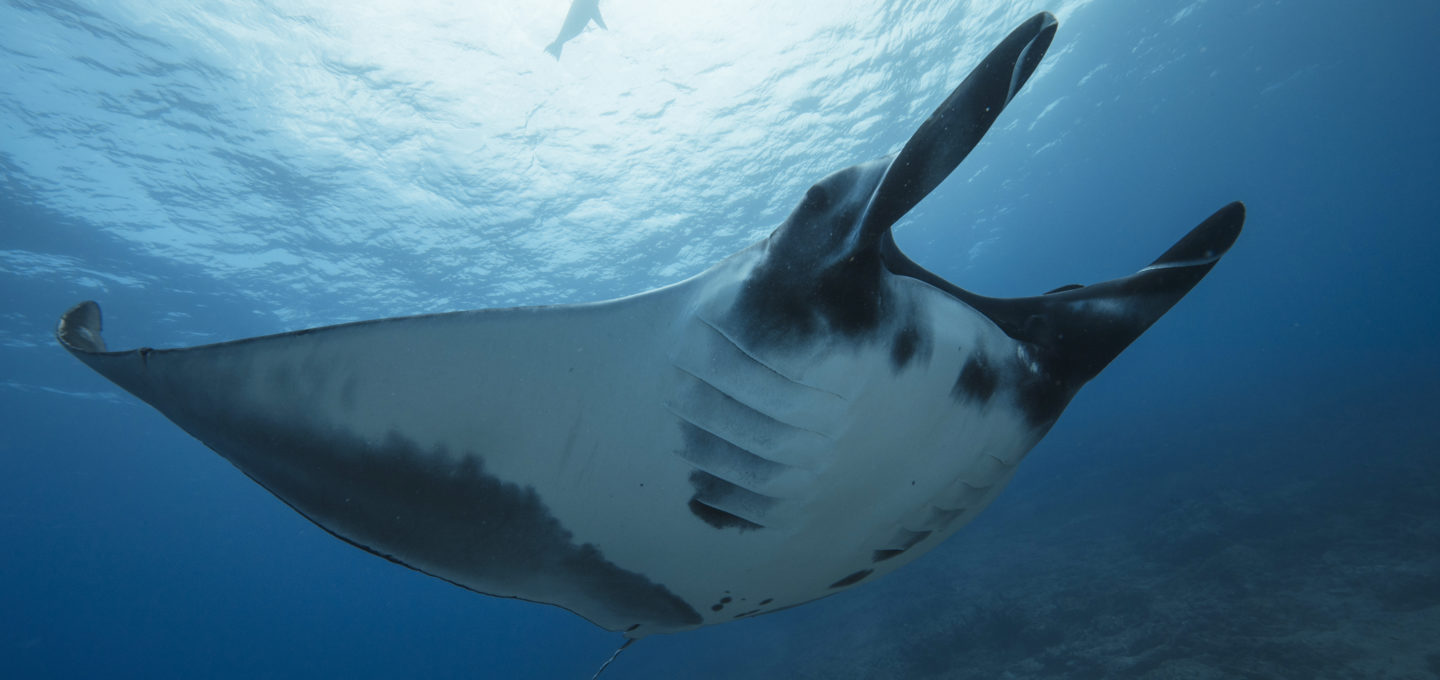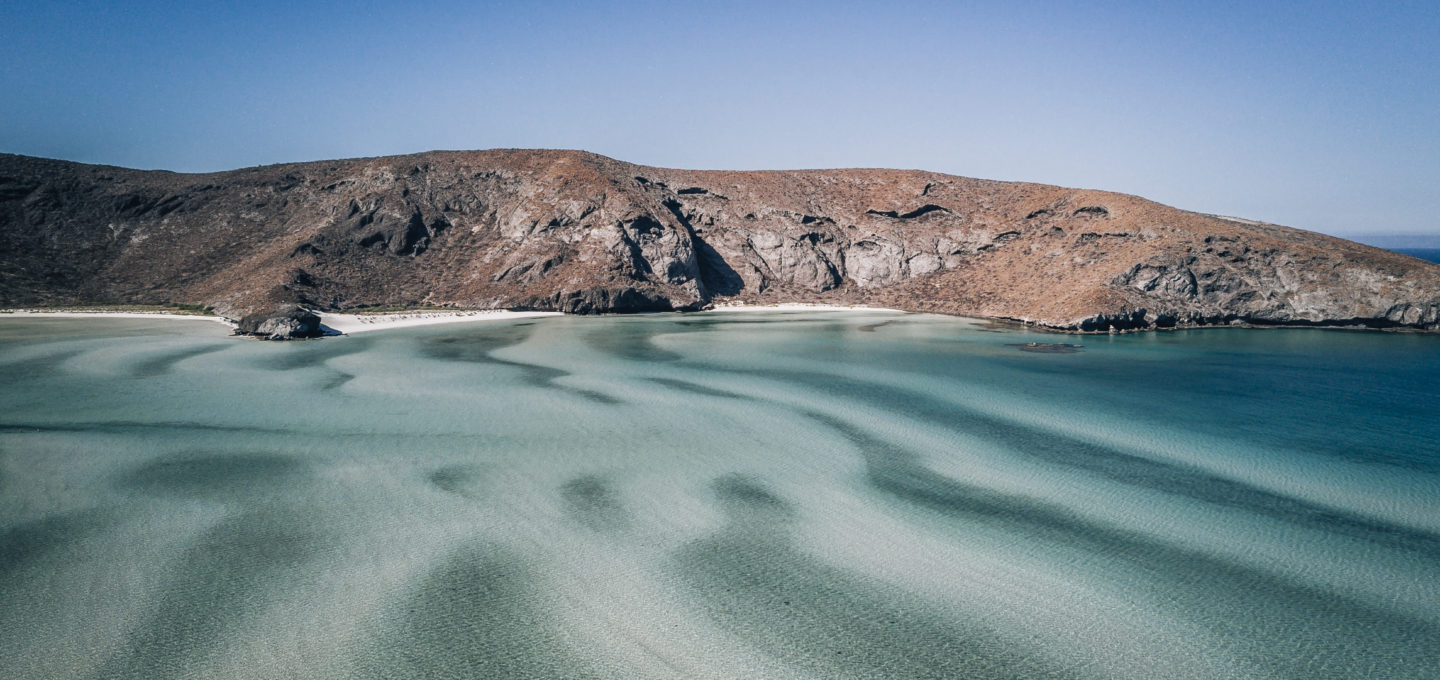 Continue reading...
To continue reading this article – and enjoy full digital access across Oceanographic – sign up to Ocean Hub today! More info below…
Keep reading by signing up for an Ocean Hub subscription
Ocean Hub. More than a magazine subscription.
As well the delivery of all new editions, members unlock access to exclusive products, services and discounts, as well as EVERY digital back issue we have published.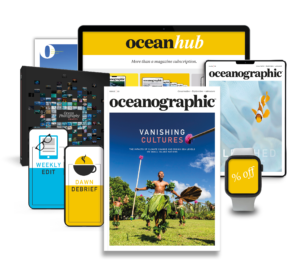 Find out more

about Ocean Hub subscription
Shop window
current issue
Back Issues
Enjoy so much more from Oceanographic Magazine by becoming a subscriber.
A range of subscription options are available.
Sea stories
Beautiful ocean stories straight to your inbox.
Join our community.