Conservation
Portugal's last seahorses
A unique biotope on the Algarve coast in southern Portugal was once home to some of the world's densest seahorse populations. Today, these populations are on the brink of extinction. Marine protectors want to turn the tide.
Photographs by
João Rodrigues
Mist hangs over the lagoon like a heavy, damp cloth. It's early March, just before midnight. André Morais squints and leans forward a bit. "What is that?" the commander of the marine police, looking at something silhouetted in the moonlight barely 100 metres ahead. He doesn't wait for an answer from his law enforcement colleagues. "Turn off the lights." A quick hand signal from the 45-year-old commands the boat skipper to steer closer to the target. Only the sonorous rumble of the boat's engines and the lapping of waves break the tense silence.
In the black water directly in front of Morais' bobbing boat is one of two marine protected areas (MPA) off the southern coast of Portugal. It was created in 2020, in the Ria Formosa lagoon, in a bid to save what was once the world's densest seahorse population from extinction. Only environmentalists, the police and researchers from the University of the Algarve are allowed in these restricted no-fishing-zones. Nevertheless, nets and traps are constantly being set here – illegal activity that can come with a heavy price. Those caught engaging in illegal fishing in the area by Morais and his colleagues can face fines of up to 37,500 euros, or five years in prison.
With flashlights on as they approach the object, the officers identify what's in front of them: no fishermen, just a buoy. The two police boats turn away, continuing their patrol in another part of the lagoon. Fruitless. Like all of his trips. Morais knows this. Spotters observe every movement around the police headquarters, using cell phones to alert their criminal colleagues as soon as they see officers move out. Deceptive manoeuvres, such as using civilian vehicles instead of police cars, rarely yield success. "Still, it's important that we go out. Our presence alone deters many," says Morais. For him, no time on the water is wasted time.
At 2am, Morais and his colleagues arrive back at the port in Olhão. Except for a few minor infractions, today's patrol was quiet. Morais, like everyone here in the region, knows that doesn't mean the problems of poaching and illegal fishing aren't still out there. Sole and squid are regularly targeted by fishermen in the lagoon, as are gobies, bream and eels. The illegal fishers plough the seabed with bottom trawlers, just like a farmer ploughs a field. This untargeted, indiscriminate form of 'fishing' destroys entire ecosystems critical for keeping the lagoon healthy. It is also a process that is particularly damaging for seahorses and their natural habitats.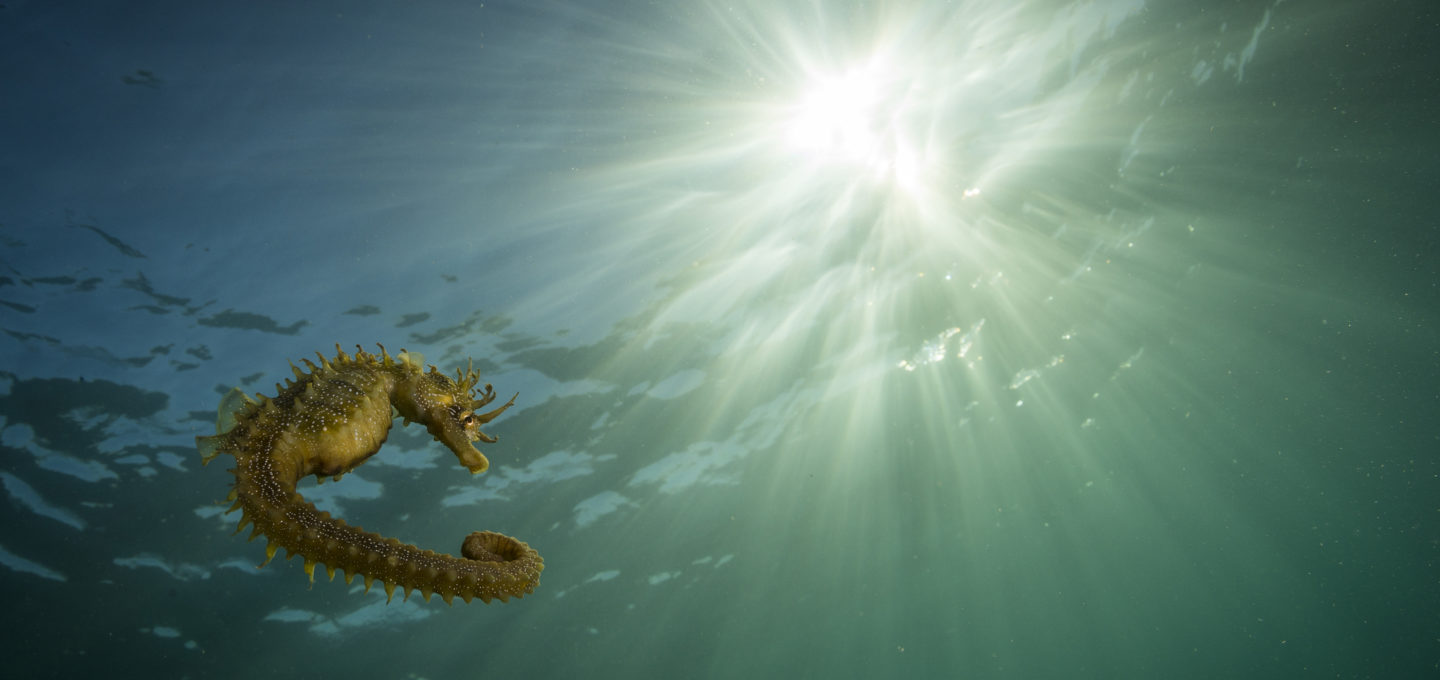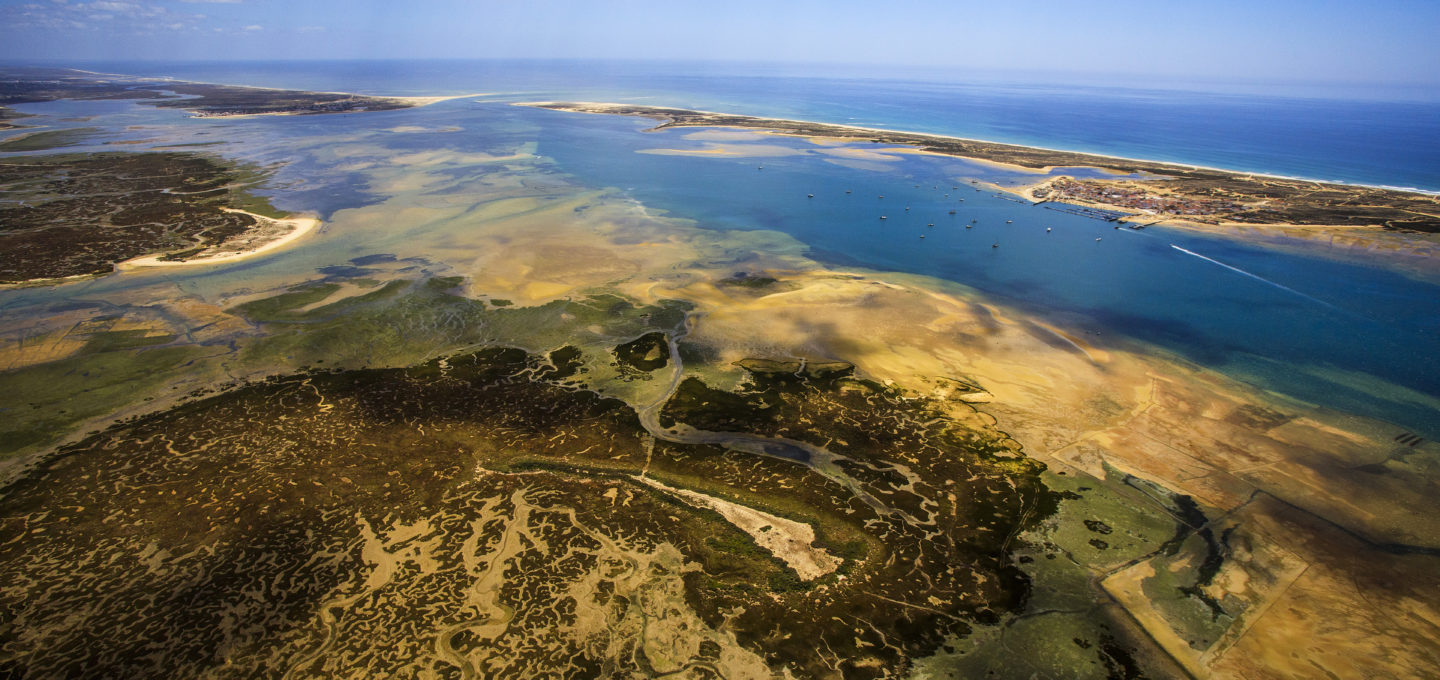 In 2001, Canadian researcher Janelle Curtis discovered the densest seahorse population in the world – 1.5 to 2 million short-snouted and long-snouted seahorses were found to be living in the Ria Formosa, a wide lagoon system in the Algarve. Today, these two populations are both on the brink of extinction. But plenty are putting up a fight to save them: researchers, the police, environmental organisations, politicians, school communities and fishermen are all part of the resistance. This collective effort is both for the sake of the seahorses and the lagoon at large – a thriving seahorse population means a thriving lagoon. It was just seven years after Curtis' discovery that local marine scientists realised the two seahorse populations were in significant decline.
The 2008 census showed a 73% drop in the number of short-snouted seahorses and a possible 94% decline in long-snouted numbers. Initially, experts like Jorge Palma, doctorate researcher at the Centre of Marine Sciences of Portugal's Universidade do Algarve, suspected this to be a result of natural population fluctuation. It soon became clear, however, that other factors had to be impacting the collective decline.
The room at the Centre of Marine Sciences in the Ramalhete Field Station where Palma and his team are trying to save what used to be the world's densest population of seahorses is small, chilly and dark. Cold neon tube lighting. Air that smells of salt water. Water pumps that hum constantly. There is a small number of aquariums, housing approximately two dozen seahorses. Like newborns curling their small hands around a parent's finger, they wrap their delicate tails around tufts of green and blue seagrass that gently sway in the water. The room seems at odds with the task at hand, the mammoth task of unwinding years of decline and destruction. Wearing rubber boots and waders, Palma walks through one of the three ponds surrounding Ramalhete field station.
Built in the 19th century as a port of call for tuna fisheries, this research facility sits in the middle of the lagoon between Faro Airport and the Atlantic coast. It is Portugal's primary location for seahorse research. Palma has been coming to Ramalhete almost every day for more than 15 years. He started working on seahorse aquaculture to better understand the technical and nutritional requirements of the species, already with a conservation approach in mind. The sleeves of his dark sweater rolled up, Palma repeatedly reaches into the water and takes out a good dozen tufts of seaweed, always careful not to damage the delicate roots. After all, the grass will soon have a new home.
Photographs by
João Rodrigues
Continue reading...
To continue reading this article – and enjoy full digital access across Oceanographic – sign up to Ocean Hub today! More info below…
Keep reading by signing up for an Ocean Hub subscription
Ocean Hub. More than a magazine subscription.
As well the delivery of all new editions, members unlock access to exclusive products, services and discounts, as well as EVERY digital back issue we have published.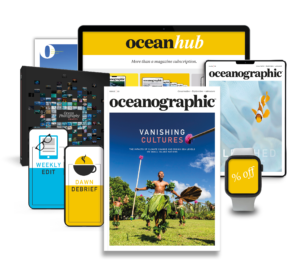 Find out more

about Ocean Hub subscription
Shop window
current issue
Back Issues
Enjoy so much more from Oceanographic Magazine by becoming a subscriber.
A range of subscription options are available.
Sea stories
Beautiful ocean stories straight to your inbox.
Join our community.