Conservation
Queen of the sea
After a decade of sardine fishing restrictions in Portugal, João Rodrigues embarks on a journey along the Portuguese coast to see whether sardine populations have recovered. Along the way, he finds out more about Portugal's long-standing relationship with this special fish.
Words and photographs by
Nane SteinhoffJoão Rodrigues
Words and photographs by
Nane SteinhoffJoão Rodrigues
Five nautical miles off the Cape of São Vicente, the warm night is not enough to lighten the focused expression of Fábio Mateus, a young fisherman and master of the trawler Flor de Burgau. Mateus and most of his fishing colleagues strongly believe that a turning point in the sardine fishing industry has already been reached. "It is true that we went through times of crisis, but now the sea is full of sardines," he says while manoeuvring the boat. The absence of fish on board, however, seems to contradict his words.
A few minutes before the sun rises, the journey that began at 2am seems destined to fail. Suddenly, a red spot on the sonar monitor creates agitation on board. The blast of a loud horn awakens the crew of six sleeping under deck who quickly grab their nets. A cloud of loud seagulls and the water splashes of a group of bottlenose dolphins are my signals to enter the water. Holding my breath, with camera in hand, I dive into a duel between man and nature.
Below the surface, the scenario is one of war. The sound of the boat engines assaults my ears and makes my heart race. Meanwhile, great black-backed gulls rip through the water column like torpedoes. Terrified, thousands of sardines swim fast as bullets, in all directions during an increasingly tight and deadly encounter. Mateus and his team use purse seine nets to catch the sardines, the dominant fishing method off the Portuguese coast. The method utilises a long, high net wall that surrounds the targeted fish and reduces their escape routes. While the bottom edge is held down by weights, the top edge is usually buoyed by floats. When a large school of fish is surrounded, the bottom can be drawn together to enclose it.
After quickly drawing a circumference, leaving behind a gigantic 300-metre-long and 90-metre-high net, the trawler returns to its starting point where the chata, the support boat, waits to close the trap. It is a dance of precision and gestures that has been repeated a thousand times by generations of fishermen. At the water's surface, bright yellow buoys mark its location. "Arreia," shouts a man with rubber boots, as they throw cables from one vessel to the other. When pulling the retenida, a guide cable sewn to the bottom of the net, it closes the fishing device, sealing the fate of the fish inside.
In less than an hour, the wild capture ends and we make our way back to Sagres fish market. On board are smiles, good spirits and 3,000kg of fish. "So, was I right or was I wrong?" asks Mateus in a teasing, friendly tone. Despite the lucky catch for the crew, the team are concerned for the future. "With the low price of sardines nowadays, if the government does not considerably increase the quota [for allowed captures], I'm not sure how long we'll be able to hold on," says Mateus.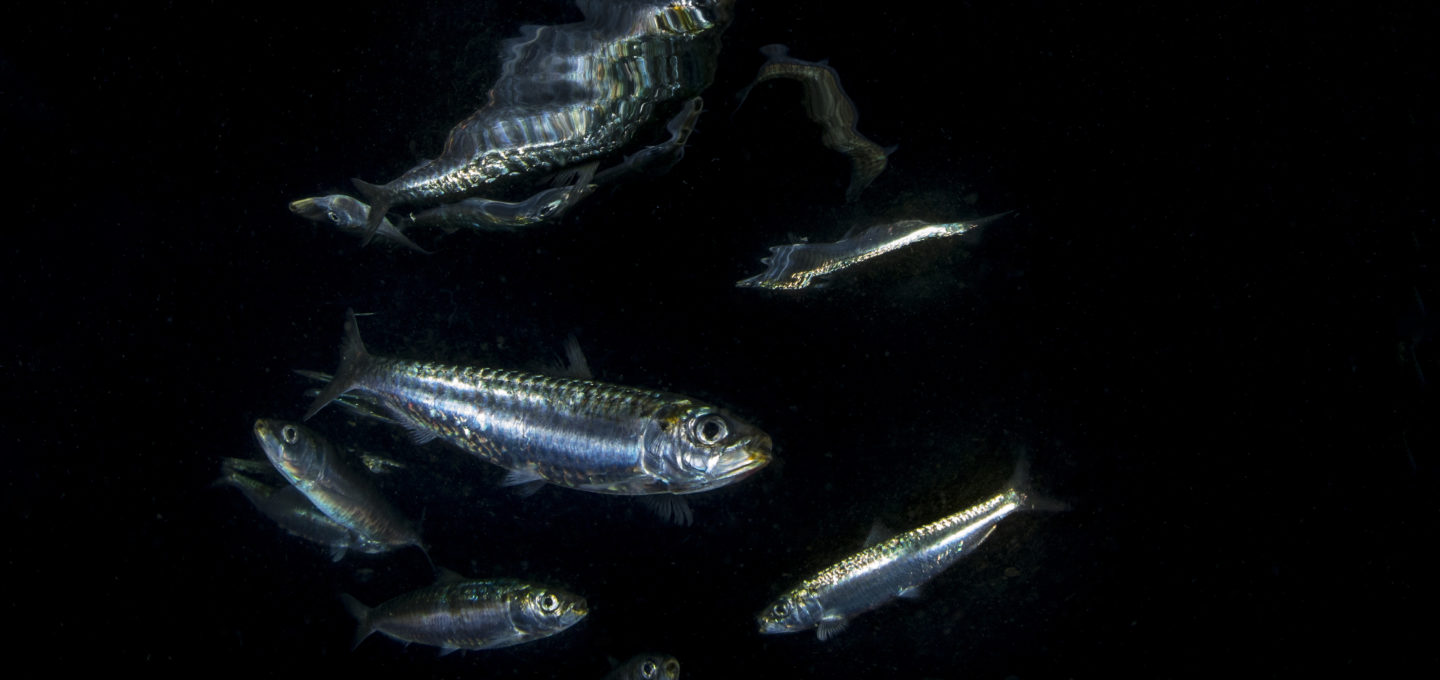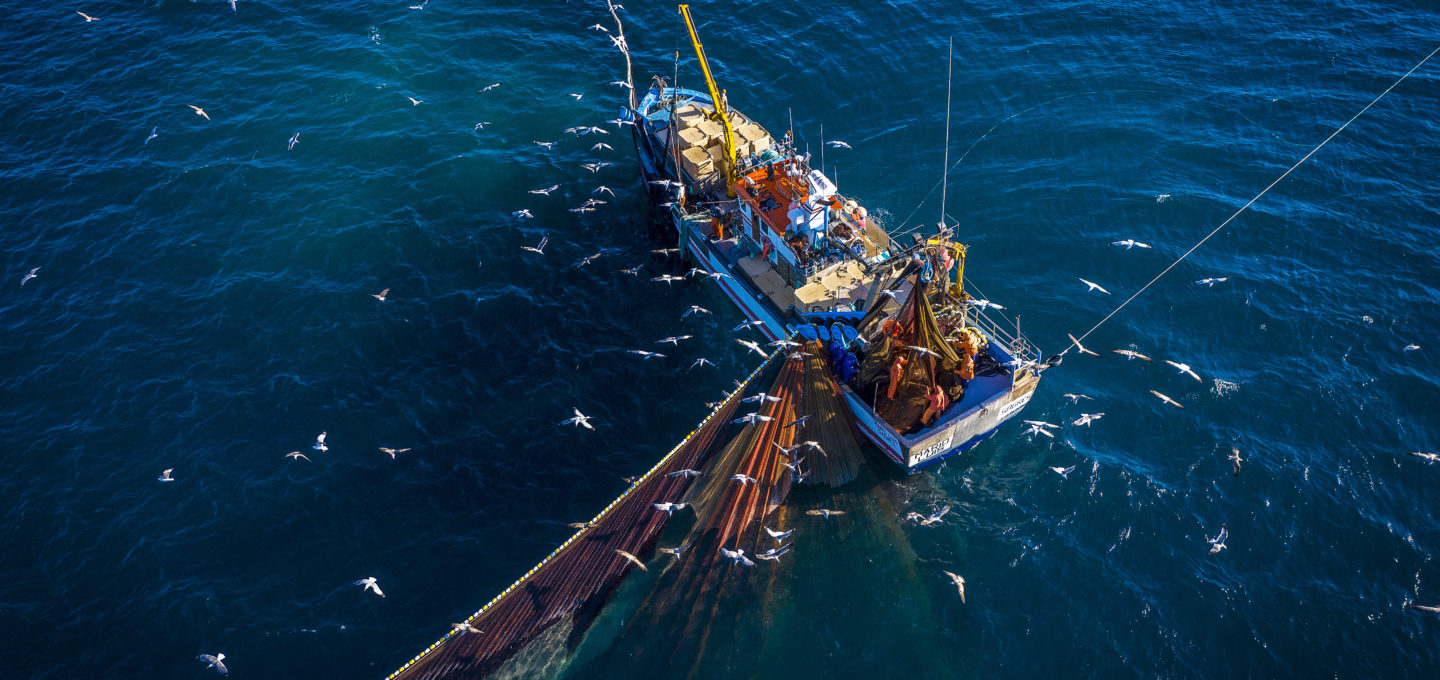 Portugal's close relationship with sardines has been formed over hundreds of years. Thanks to a special set of oceanographic elements in the region, including low water temperature, high salinity and an abundance of nutrients, large quantities of phytoplankton and zooplankton, the favourite prey of myriad pelagic fish, are carried to Portuguese waters. From the surface to a depth of around 100 metres, large, abundant schools of sardines dominate the continental shelf – and they have done since ancient times. According to Álvaro Garrido, a specialist in the History of Fisheries and Sea Economics at the University of Coimbra, archaeological records show that ancient methods of capturing and preserving sardines existed as early as the Roman period.
At the Roman ruins of Tróia, for example, archaeologists found more than 200 sardine tanks and 16 salting factories to conserve the meat of sardines, mackerels and tunas. Closely linked to the existence of salt in the region, it allowed for an increase in the availability of a valuable natural resource that, even today, is still present in the gastronomic and popular culture of Portugal. "The abundance of this fish, the extensive coastline and the traditional affinity for fishing created favourable conditions in Portugal for the widespread consumption of this food," says Garrido in front of his computer during our digital conversation. And sardines aren't just eaten, Garrido notes. They appear in literature, music, paintings, and other decorative arts, making sardines a valuable piece of Portuguese cultural heritage.
But its popularity has generated alarm in the scientific community. According to Miguel Miranda, president of the Portuguese Institute of the Sea and the Atmosphere (IPMA), the capture and excessive consumption of sardines, coupled with its irregular abundance cycles, threatens the image of sardine abundance that we became so used to in Portugal. In 2010, it became clear to experts that sardine fisheries would have to be regulated.
Continue reading...
To continue reading this article – and enjoy full digital access across Oceanographic – sign up to Ocean Hub today! More info below…
Keep reading by signing up for an Ocean Hub subscription
Ocean Hub. More than a magazine subscription.
As well the delivery of all new editions, members unlock access to exclusive products, services and discounts, as well as EVERY digital back issue we have published.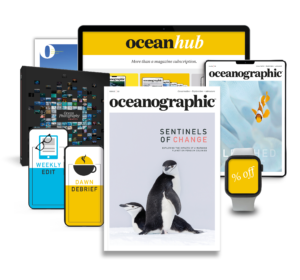 Find out more

about Ocean Hub subscription
Shop window
current issue
Back Issues
Enjoy so much more from Oceanographic Magazine by becoming a subscriber.
A range of subscription options are available.
Sea stories
Beautiful ocean stories straight to your inbox.
Join our community.