Exploration
Reinstating Rahui
Small islands around the world suffer from similar social, economic and environmental problems. In French Polynesia, one tiny coral atoll is trialling a set of initiatives they believe might be able to pave a path to rejuvenation.
Words by
Christopher Fitch
Photographs by
Phillippe Bacchet
Words by
Christopher Fitch
"Kuraora ia, aore nake kura mate koutou!" The shouts hit like a crashing wave. One minute, this was Jean-Pierre, mild mannered school headmaster with wonky glasses. Now he's Jean-Pierre, feared warrior, defender of his homeland, against me, the threatening invader. I'm being welcomed, but do I come in peace? I take one look at his contorted face and decide, yes, I definitely do. Stepping forward gingerly, a mix of French and Polynesian words fall clumsily from my mouth, just enough to reveal my honourable intentions. With a nod from Jean-Pierre, I step back, having completed my role in this dramatic ceremony.
We're on the small island of Anaa, part of French Polynesia, stood in a circle on a small patch of land that just about emerges above sea level (my shorts are still wet from wading through the rushing sea waters). In the middle of the circle is a rocky alter, a sacred space known as a marae. On one side, a small cavity in the ground has been left open. Inside are the skeletal remains of two fish, one pointed towards the lagoon at the centre of this atoll, the other pointed in the opposite direction, towards the restless and seemingly endless Pacific Ocean, to symbolise their annual migration between lagoon and ocean. The fish being visible is highly significant. It demonstrates the revival of a cultural tradition that just might be the island's salvation.
The challenges facing small island communities are well documented. From social decline to severe environmental degradation, small islands have been hit hard by a barrage of social, economic and environmental problems. Depopulation is a common theme, as young people abandon their homes in search of education and/or employment opportunities, either on larger neighbouring islands, or further afield.
Dr Hinano Bagnis, a Tahitian lawyer and consultant, believes she has devised a plan to reinvigorate such dilapidated islands. She had a name for the project – the Island Initiative (www.theislandinitiative.com) – and, through her friendship with the late Sir Douglas Myers, a prominent New Zealand businessman, the financial support to make it happen. All she needed was a suitable testing ground.
"Anaa was a pilot site to demonstrate what we were trying to do, building a model that could be replicated," she tells me, as we recline on comfy sofas in a hotel foyer on a typically warm Tahitian evening. The small coral atoll of Anaa — 300 miles to the east of Tahiti, in the middle of the Tuamoto island archipelago in French Polynesia — perfectly encapsulates the multitude of problems facing small island communities. The recent history of this island is almost entirely a story of decline. In 1960, there were at least 2,000 residents, but chronic economic problems saw villages gradually shrinking. When a powerful cyclone smashed through the island in 1983, many chose not to rebuild a life that was failing them, instead opting to pack up and move to Tahiti, or anywhere they felt would offer more opportunities. Anaa now has less than 500 residents — mainly employed in either fishing or copra (extracting the dried innards of coconuts by hand), both hard labour vocations — and a handful of ghost villages dotted around the central lagoon.
"The idea was to help the community be more self-sufficient, so it was always in our mind to look at fisheries," explains Hinano. Unsurprisingly for a remote South Pacific island, fish are a huge part of Anaa's culture, ever present in local diets, and vital to the island's economy. "This is how they live, so you need to help them to get and maintain a sustainable fishery."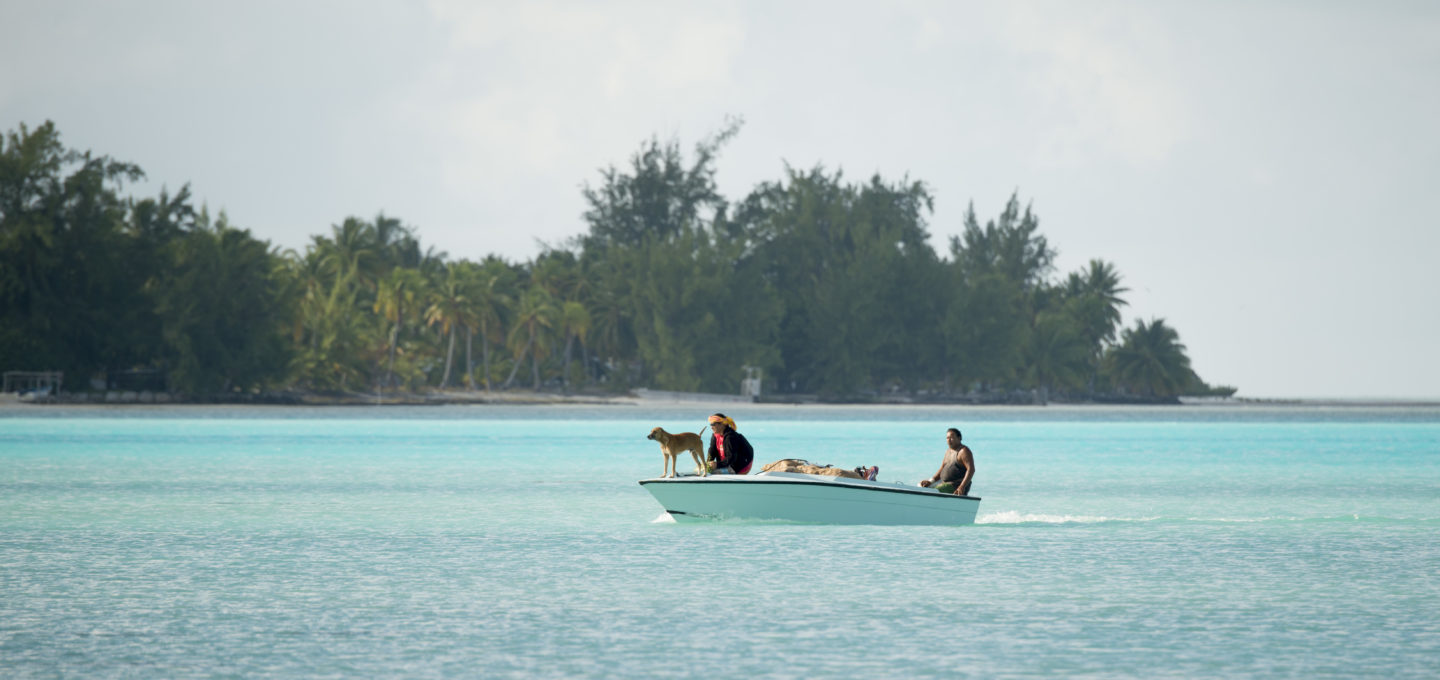 Perhaps the only person who can match the enthusiasm of Anaa residents for fish is Alex Filous, the fisheries biologist from California hired by the Island Initiative to conduct marine research on the ground in Anaa. Upon arrival on the island three years ago, his first step was to undertake various tagging schemes to measure the health of the island's fish stocks, specifically one very important species, the kiokio (also known as bonefish).
"The bottom line is that bonefish accounts for 25 per cent of the fish that people eat on the Island, at least in my survey," he reveals, as we have lunch by the calm, turquoise waters of Anaa's lagoon. In its shallow, clear waters, kiokio can get fat on the crabs, clams and worms that prosper in the warm, sun-rich conditions. "Almost a hundred fish species are taken for consumption on the island, but this is the most important species for food security." 
But the data revealed some troubling statistics about kiokio. A healthy fish population, he explains, should still be able to produce at least 20 per cent of the numbers of eggs you'd find in a completely non-fished population (and preferably something closer to 40 per cent). Lower than that, you start to risk population collapse. Anaa's kiokio were at only 11 per cent, and declining, signifying a highly unsustainable population.
"Obviously the people here love to eat this fish," he continues. "It's a really important part of their diet and culture. The data that we had was saying that this stock is in danger of collapse. And if you talk to the older people, they've seen a big decrease in the number of fish. Now, this is not a problem that is unique to Anaa. But this island is unique, because they decided to do something about it."
As it happens, Anaa's Polynesian cultural heritage contains a solution for dealing with precisely this problem. The atoll was settled by Polynesian voyagers around the year 1400, and, prior to colonisation by Europeans around two hundred years ago, it was standard practice for village chiefs to issue a 'rahui', a decree to protect vital food resources. With fish, for example, it might be forbidden to trap in a certain area during a set period of time, to ensure the long term survival of that resource. While rahui remains an active tool across much of Polynesia, in Anaa it hadn't been practised for two centuries.
Having looked at Alex's data, the decision thus was made to reinstate a rahui — this time, with the agreement of the community, instead of simply being granted from above — to halt fishing for three months every year, during March, April and May. The rahui would be active in the shallow channel (containing the aforementioned marae, where we conducted our ceremony) that connects the open ocean with the otherwise enclosed lagoon. Alex's tagging data shows that it is through here that kiokio migrate every year in order to spawn on the outer edge of the reef, and installing a seasonal rahui will test his theory that these three months are when most of the sexually active female kiokio are undertaking their spawning. From June onwards, when the less valuable male fish are the ones migrating, it's open season (with, in theory, many, much larger fish now up for grabs).
"We would like to make rahui, not law, but traditional community practise," insists Jean-Pierre Beaury, headmaster of Anaa's sole primary school. "So it was not a rahui made by the government, but a rahui made by the mayor, the population, the kids, the fishermen, the elders. We found a way to make this rahui become accepted by all."
Alex's work has involved him getting heavily involved with the fishermen whose livelihoods are potentially on the line (and whose catches often include some of Alex's tagged fish) ensuring that everyone felt involved, that it wasn't simply foreigners turning up and demanding they change their lives. But central to the project has also been his engagement with the island's schoolchildren. By learning directly about the threats facing Anaa's precarious fish stocks — even getting their assistance with surveys and dissections — the children have taken on a leading role. They were the ones who successfully campaigned to bring back the rahui (including organising a community petition that gained 97 per cent support) and they were the instigators of the creation of a specific 'marine educational area' in the migration channel last year, creating a space specifically for gaining a hands-on experience of the marine environment right on their doorstep. In the words of Calixte Yip, island mayor, the children have 'completely changed everything on the island'.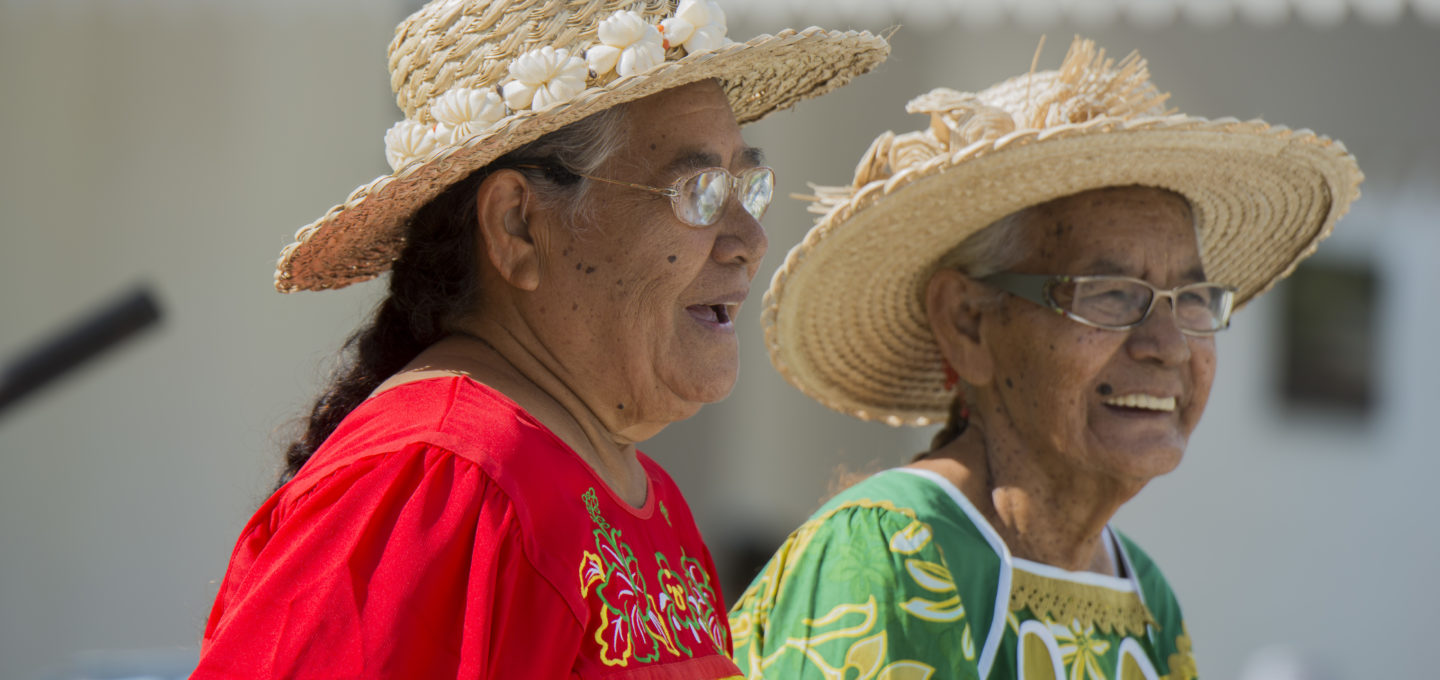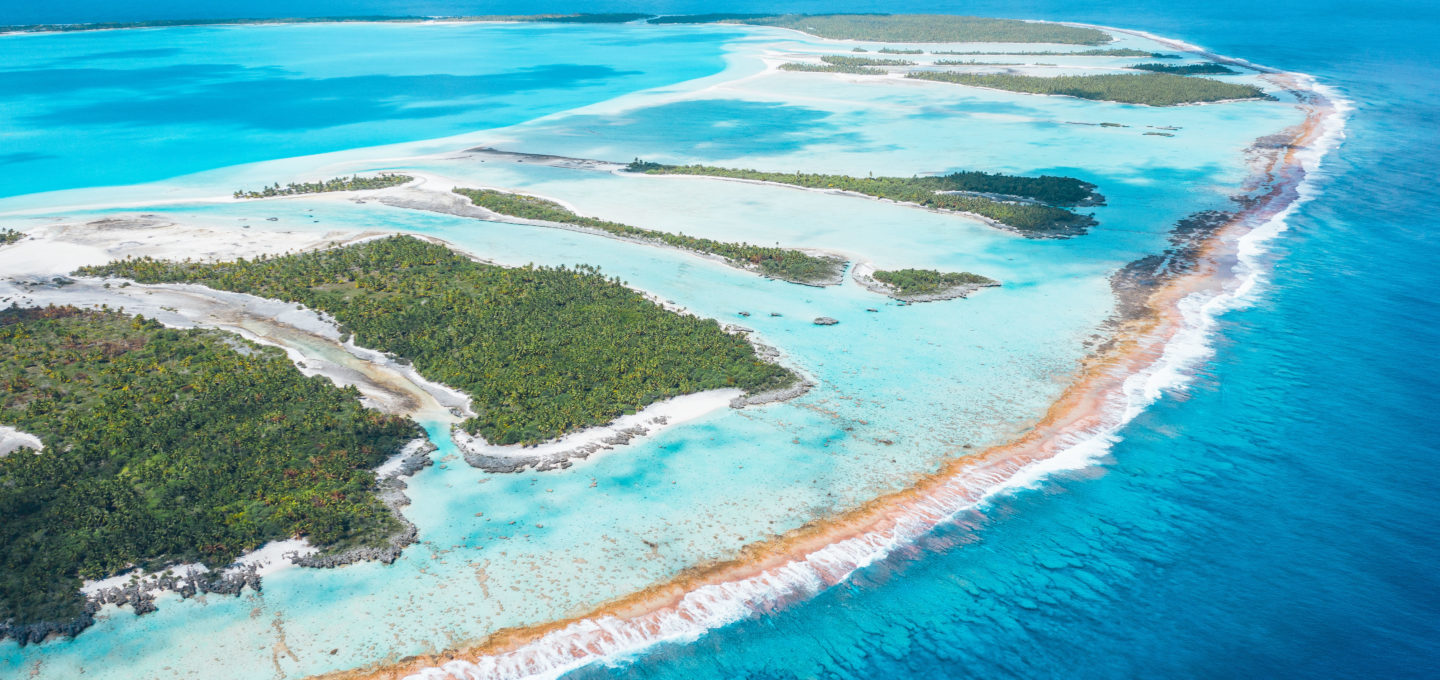 Photographs by
Phillippe Bacchet
Continue reading...
To continue reading this article – and enjoy full digital access across Oceanographic – sign up to Ocean Hub today! More info below…
Keep reading by signing up for an Ocean Hub subscription
Ocean Hub. More than a magazine subscription.
As well the delivery of all new editions, members unlock access to exclusive products, services and discounts, as well as EVERY digital back issue we have published.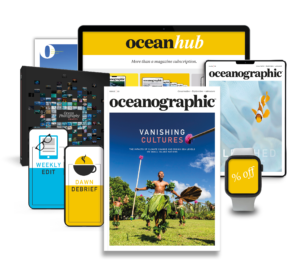 Find out more

about Ocean Hub subscription
Shop window
current issue
Back Issues
Enjoy so much more from Oceanographic Magazine by becoming a subscriber.
A range of subscription options are available.
Sea stories
Beautiful ocean stories straight to your inbox.
Join our community.