interview with and photographs by
Richard Sidey
interview with and photographs by
Richard Sidey
"You can see its fragility, and how our small life choices can make a big impact at theses ends of the Earth."
Richard Sidey is an award-winning photographer and filmmaker. He co-founded his production company, Galaxiid Creative, with Aliscia Young, and together they create immersive experiences through visual storytelling. His work centres on wildlife conservation and adventure, often collaborating with NGOs to shine a light on those remote corners of the Earth that most need protection. In this interview, we find out a little more about his experiences in the wild.
Oceanographic Magazine (OM): What came first, a love of the ocean or a love of film?
Richard Sidey (RS): I became fascinated with cameras, and in particular making films, at an early age. I even recall on one occasion at primary school handing in a homemade video instead of an essay, much to the bemusement of my teacher. Still photography was interesting, but my passion was for telling stories in a cinematic way. I'll never forget the first time a film gave me goosebumps, when the power of great cinematography and emotive music became apparent to me. During my teenage years I documented personal adventures, family holidays, and experimented shooting fictional short films, all featuring my school mates whom often played multiple roles in the same film. It was only in 2003, when an Antarctic opportunity came up, that I turned my camera on the natural world.
OM: When did you first connect with the ocean?
RS: Growing up in the mountains of Te Waipounamu, New Zealand, my oceanic experiences were both few and brief when I was a child, and I never really developed a significant connection with the ocean. It wasn't until my early twenties, when a wonderful opportunity to crew onboard a Russian Icebreaker in the Antarctic for a summer arose, that my life, career and camera began to focus on the ocean environment and its abundant wildlife. It was during that endless summer, three long months living at sea, when I first experienced the true beauty of the ocean and in particular, the polar realm. Unbelievable natural wonders would often play out in front of me. And on top of that, I was living and working with an incredible team of scientists, conservationists and naturalists, who could explain what I was seeing at a personal level. It was a fabulous opportunity and formed the foundation block of my career as a wildlife filmmaker.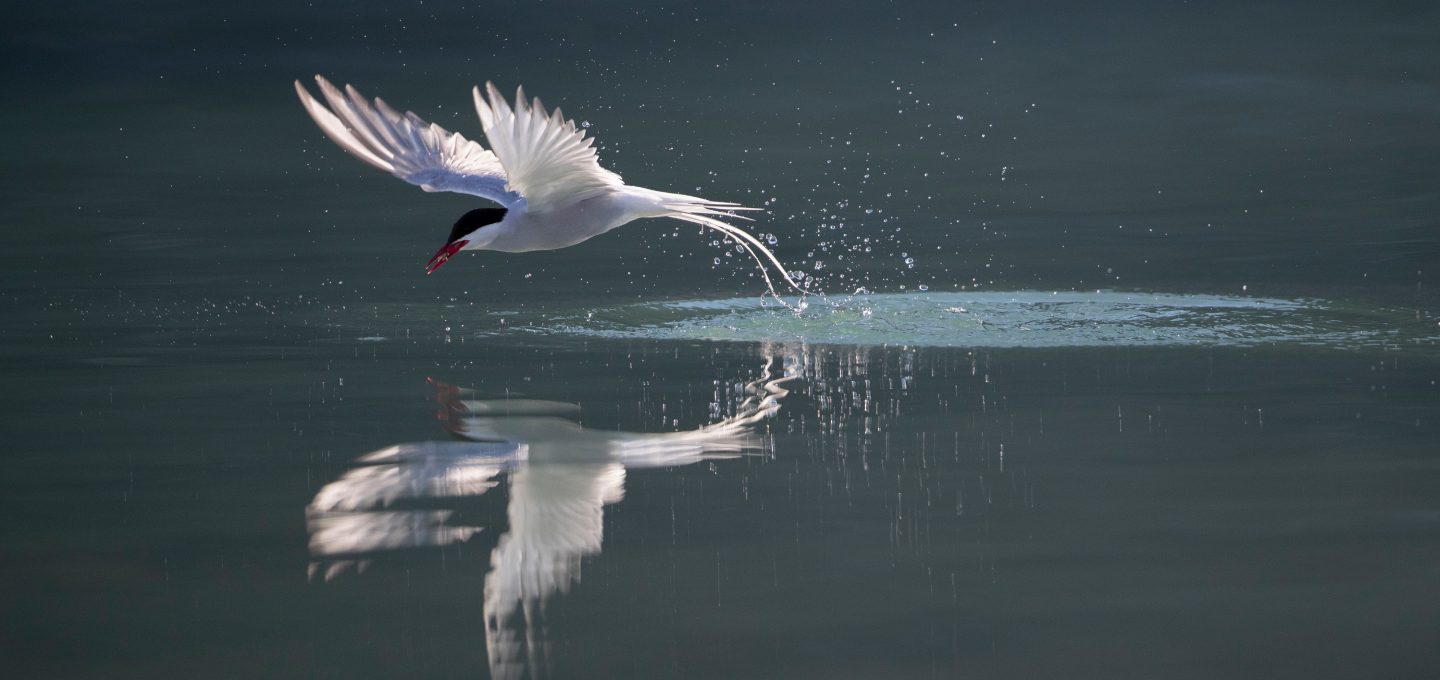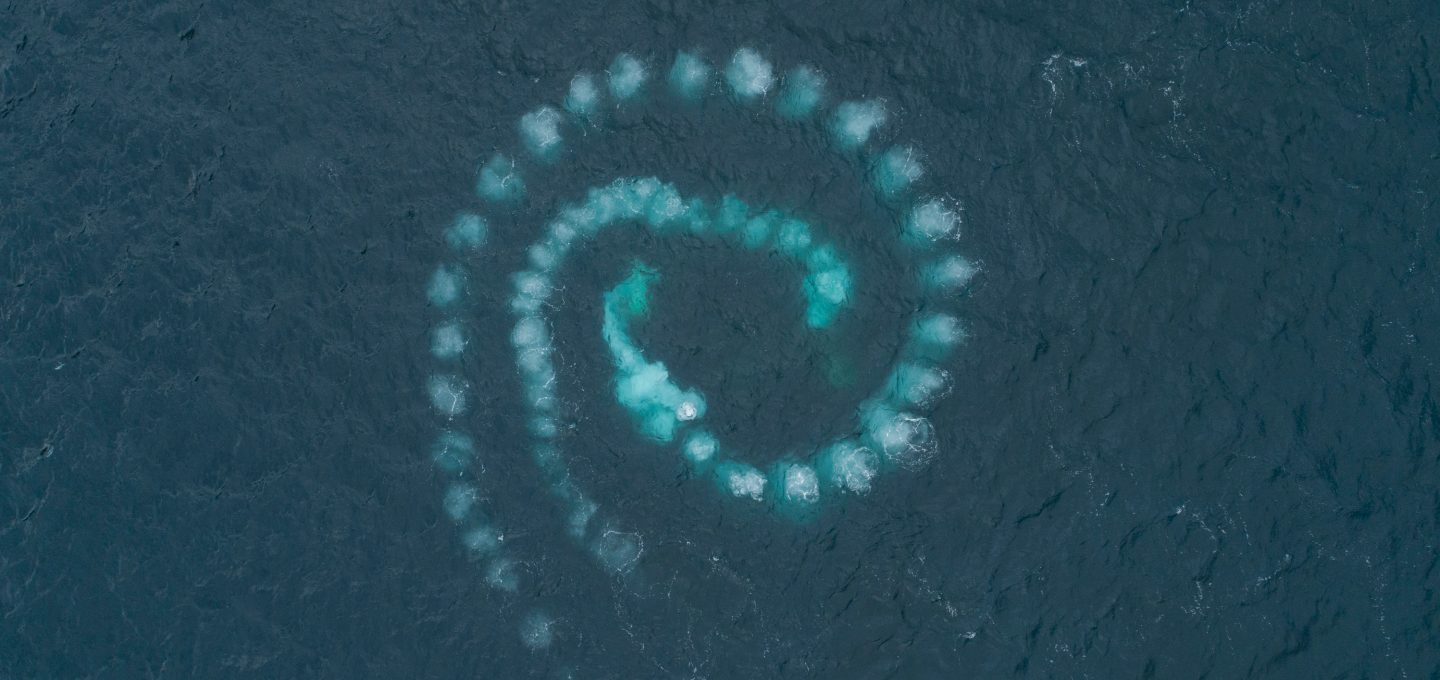 OM: What intrigues you so much about polar regions and the ocean life that resides there?
RS: The thing I love most about the polar realm is the relatively unscathed wilderness. Thankfully, due to the regions' inaccessibility, humans have not yet done as much damage as they have elsewhere. It is possible to become immersed in the environment and watch the circle of life unfold before your eyes. Much of wildlife is charismatic and extremely photogenic – the scenery is drop dead gorgeous. The polar realm is such a dynamic place, change is the only constant. It's silent yet deafening, gentle yet deadly, beautiful yet terrifying. You can see its fragility, and how our small life choices can make a big impact at theses ends of the Earth.
OM: During filming Whales in a Changing Ocean (which is now available to watch over on Only One), was there anything that surprised or worried you, or brought you great joy?
RS: This whole film was a delight to make, being back in Antarctica with a small team of fun and enthusiastic whale research scientists was wonderful. We were able to conduct some research and spend days on end observing humpback whale behaviour. It was truly wonderful. The most memorable experience from this assignment occurred during our final day on the water, when three humpbacks 'mugged' our small Zodiac in the midst of the Gerlache Strait while we were collecting whale biopsy samples. Stationary in the water, we were quickly surrounded and couldn't have moved even if we'd wanted to. One of the three whales took our boat to be hers, and parked herself underneath us for an hour, gazing intently with her enormous eyes directly at us. It's the only time I have looked directly into the eye of a whale and it was incredibly moving.
OM: What is one memory from shooting The Last Turtle that you'll never forget?
RS: The whole experience of filming The Last Turtle on the small island nation of Dominica was both exciting and memorable. It's an incredibly beautiful island, and had recently been ravaged by Hurricane Maria. Aliscia and I were documenting the great work of Dominica Sea Turtle Conservation Organisation, an NGO that strives to protect the three species of sea turtle that nest on the island. One of their strategies is to coordinate rangers to patrol turtle nesting beaches to keep away poachers, as the turtles are prized for their meat. Whilst filming an enormous Leatherback laying her eggs under the moonlight we could see poachers approaching from down the beach, machetes in hand. It's one of those moments that raise the pulse a little but reinforces your work as a conservation filmmaker.
OM: You film nature from all angles – aerial, underwater and on land. How does this give you a fresh perspective of marine spaces?
RS: One of the biggest appeals of photography for me is the ability to see things in a way we have never seen them before. Fresh perspectives. It's interesting, insightful and engaging – I love working with technology, which is constantly opening new doors in this profession. Aliscia, a keen freediver, is in her element underwater. I love being in the air (either myself as a paragliding pilot, or using RPAs for filming). We work together on the surface. We have all those perspectives available with a two-person team and that gives us a great ability to tell stories about the ocean, where multiple vantage points are essential above and below the surface.
OM: What have you learned about yourself through the art of conservation filmmaking?
RS: Probably how patient I can be. For me, hours or days can disappear in the blink of an eye when I'm observing wildlife, and I never feel remotely bored. For instance, one shot in Elementa took a week of sitting in a rainforest waiting to record a particular encounter, and every second of it was wonderful.
OM: What inspired you to create Elementa?
RS: Elementa was the closing chapter in my 'Speechless' trilogy, a non-verbal series of nature films produced over the past ten years. The entire series is about reconnecting with nature. The lack of dialogue allows the viewer to create their own narrative, aided by original music, colour, sound, shape and movement.
Elementa in particular is an ode to the wilderness and all that is wild. It's easy to think that wilderness is something outside of ourselves, but we desperately need reminders that we are one. The core characters in the film are the elements, and black and white photography aids the depiction of them. I believe the final scene delving into the mythology of the spirt bear is the most powerful in the trilogy.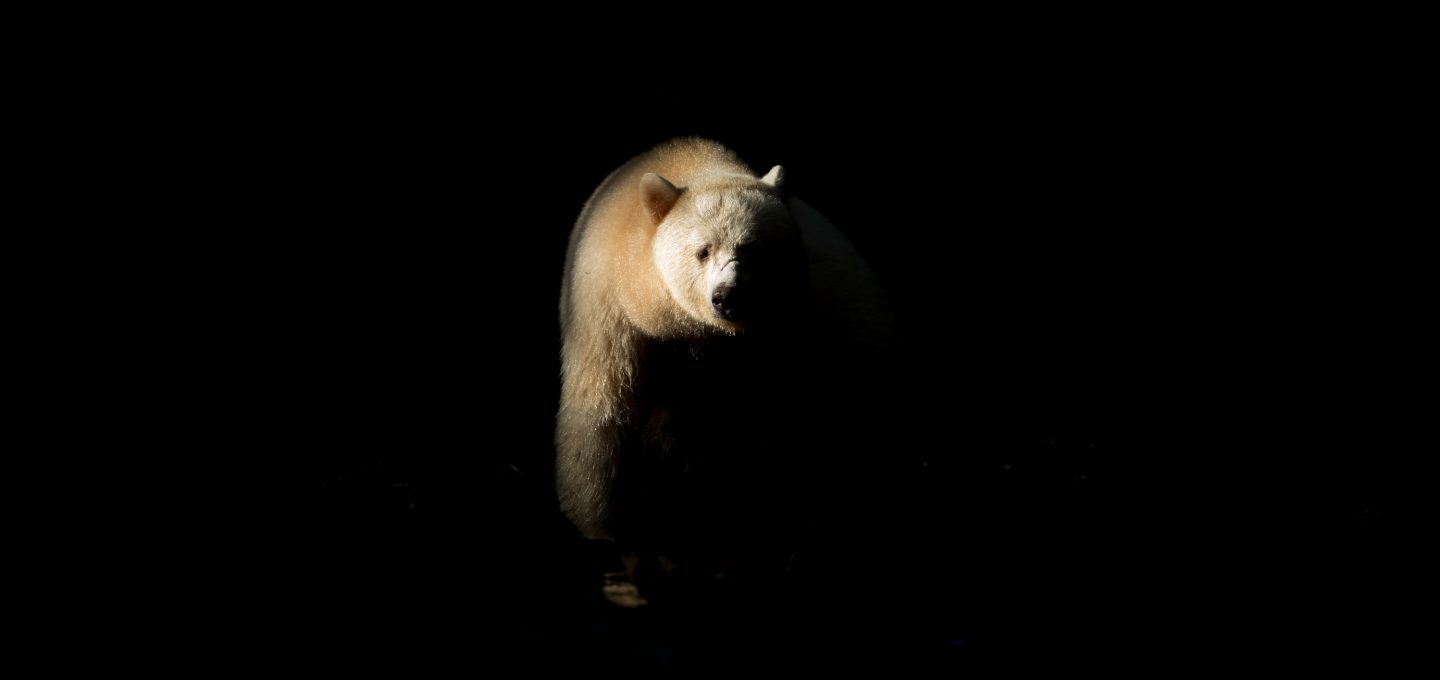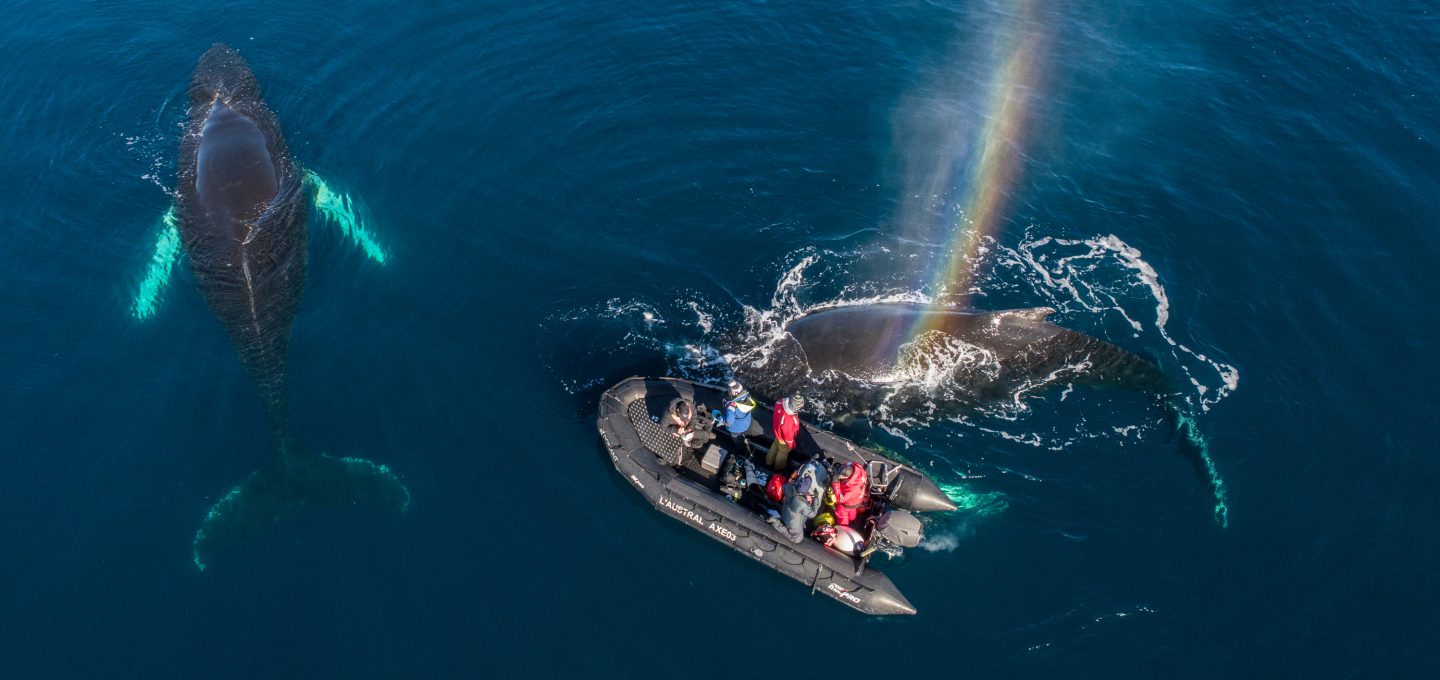 OM: What does adventure mean to you?
RS: Basically, let's go and see what happens. It means you have to have a willingness to explore, make decisions, take calculated risks, get in and amongst nature, and reconnect with the outdoors.
OM: What has filming in remote, wild and challenging locations taught you about control?
RS: It's taught me the importance of risk. Without that, you won't achieve anything. With too much, you may achieve a lot but perhaps not for long. Calculating risk is so important and is fundamental in working in extreme environments.
OM: What do you hope to achieve with your films?
RS: It's an absolute privilege to document these remote places and their wild inhabitants, so ultimately I wish to share their beauty. Aliscia Young and I started Galaxiid Creative several years ago to create cinematic and immersive experiences. We protect what we love, and so education and awareness is absolutely vital.
OM: What do you hope to start working on next?
RS: The pandemic has taught us a great deal, and one element of that is to spend more time in my own country. There are so many adventures to be had and stories to tell here, so I'm beginning to explore some ideas closer to home.
Watch the trailer for Sidey's recent film, Elementa:
For more about Richard's work with Galaxiid Creative, click here.
Sea stories
Beautiful ocean stories straight to your inbox.
Join our community.