Conservation
Beyond the flags
My favourite thing about being a lifeguard is having a beach as an office.
There hasn't been a single day in 10 years that I've dreaded going to work. Nothing beats rocking up to Perranporth beach in the morning, putting up the flags and jumping straight into the ocean on a board or in a boat. When chatting to the public I often get told I have the best job in the world, and they're not wrong.
However, 2020 really was a year like no other. People and organisations had to get used to a new normal. It was the same for us at the Royal National Lifeboat Institution (RNLI), a UK charity run entirely on donations and dedicated to saving lives at sea with 238 lifeboat stations and around 1,500 seasonal lifeguards. As the first nationwide lockdown restrictions began to be eased and the crowds flocked to the coast, we braced ourselves. The challenges of trying to save lives during a global health pandemic became a tough reality.
Perranporth beach is a two-mile stretch of sand located on the north coast of Cornwall, just a few miles south of Newquay. It's one of the RNLI's busiest beaches in terms of incidents due to its large swell, cliffs dunes, big tides and visitor numbers. During the summer it is guarded by seven lifeguards per day with another five lifeguards situated one mile down the stretch at Perran Sands.
At Perranporth in the summer of 2020, we were effectively hit from three different fronts. Firstly, it was the sheer number of people on the beaches. Most years we see the beach at full capacity – which is around 10,000 people – on maybe five days during the peak season. But the beach was absolutely packed nearly every day from when we started at the end of May through until the end of the season in September.
I think people were so glad to be out and about after the first lockdown that they had almost forgotten the pandemic was still in full swing, the beach was the busiest I've seen it in 10 years, and it seemed people just wanted to enjoy themselves. We found ourselves constantly reminding people to keep their distance when engaging with us, despite all the signs and cordons. Everyone was always polite and we had no trouble though. We had a few incidents where people would try and swim in other areas to stay socially distant from people in the bathing area, but often put themselves in much more danger.
The second challenge was a more expected one, at least to the lifeguards – rip currents. Perranporth has always been notorious for rips but they did not let us rest. Rips are strong currents running out to sea, which can quickly drag people and debris away from the shallows out to deeper water at 4-5mph, which is faster than an Olympic swimmer. They are especially powerful in larger surf and can be difficult to spot, but are sometimes identified by a channel of churning, choppy water on the sea's surface.
We had challenging conditions at every stage of tide. I have never seen so many rip currents on that one beach. One day in September we counted 16 across the bay at one point. Usually there are approximately six at most. Usually, I stare at the ocean and try to predict those flash rips as best as I can. A lot of holidaymakers are completely unaware of the dangers of the coast; to the untrained eye a rip current often looks like an appealing place to swim. Tides move faster and higher on different days and at different times, caves can often lead to mine shafts and cliffs are unstable, but as a lifeguard it's our job to try and educate visitors and prevent accidents before they happen.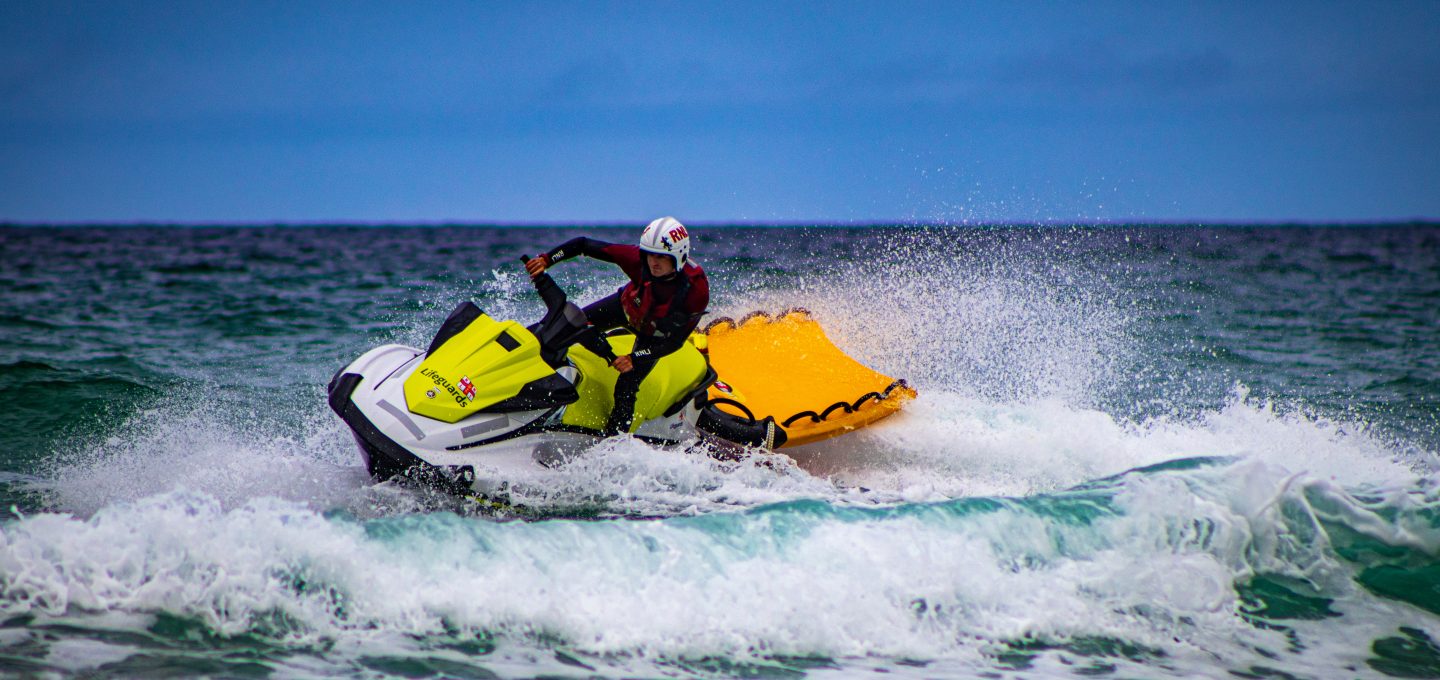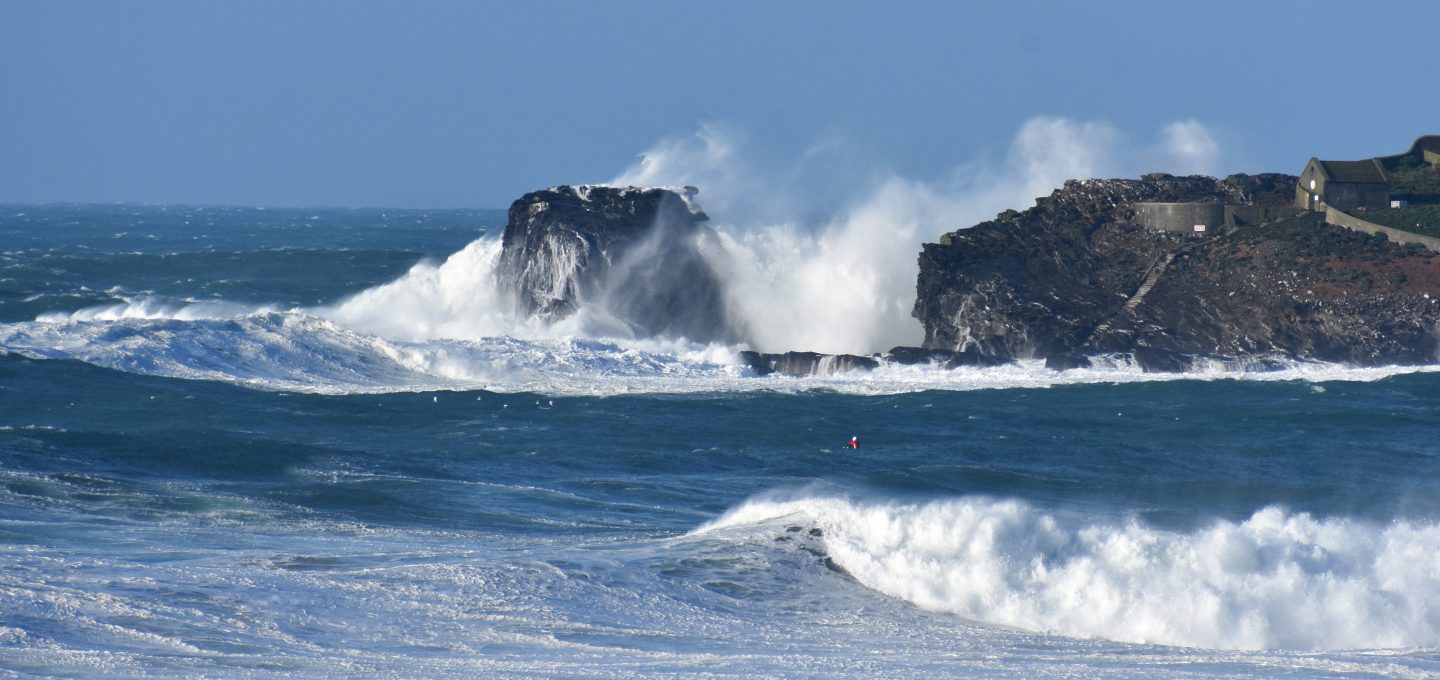 The final challenge was trying to deal with the first two, while ensuring my whole team stayed Covid-secure. It was a big learning curve for everyone, trying to adjust our working procedures and still do the job was tough but we got used to it after a while. We had to make sure the public were maintaining their distance from us and each other. Additionally, we had to ensure we had a safe area big enough for people to socially distance in the sea but not so big that people could drift off in a rip current.
There was one particular week during the season that will stay with me forever. We had spring tides arriving (this means the tide moves faster, comes in further and recedes further) and I knew from the previous spring tides that the low tide banks were not very stable. As lifeguards we like to put our safe flagged areas on sand banks because they are the safest places to swim. We had a consistent 2-3m ground swell hitting the coast and the rip currents were flowing hard, the weather was great, and the beach was packed. With local businesses and holidaymakers heavily relying on lifeguards to keep the beach safe, the pressure was on.
With just a small team of lifeguards looking after thousands of people in addition to the large surf and the spring tides, it was 'the perfect storm'. I was feeling anxious knowing that if we took our eye off the ball for one second, it could prove fatal for someone. I pushed my lifeguards hard that week, spending the majority of our time on the water's edge, out on the jet ski or on the rescue boat. We performed around 30 rescues over those few days and we were exhausted by the end. My biggest fear was that a whole sand bank would collapse from the force of a large set of waves which would create a large flash rip current in the safe area, it happens occasionally and once in the past, it took more than 70 people out with it. I was glad we managed to use our skills to navigate the low tide and keep it safe for everyone.
Teamwork is a vital component of life as a lifeguard. When a high-pressure situation emerges on the beach, you need to know that you've got people who will have your back, unlike most other emergency services lifeguards are mostly proactive rather than reactive, which means we are often faced with incidents that have happened only moments before we are on scene, or are even unfolding before our eyes. Many incidents are time critical and having a team that knows exactly what to do straight away makes everything run smoothly and it's is why we save so many lives. Lifeguards are passionate and dedicated to what they do and it's such a great feeling when your team does an amazing job to provide positive outcomes.
I've lived by the coast my whole life and spent all of my spare time as a child at Porthtowan beach on the north coast of Cornwall. It was on that beach that I learnt to love the ocean but also to respect it. It was during my youth that I first witnessed the incredible, dangerous and unexpected variety of incidents that the RNLI lifeguards and lifeboat volunteers had to deal with, I saw these guys deal with so much over the years, they really were ready for anything. It was only natural to look up to those brave and selfless individuals and as a youngster, I really did see them as my heroes. They were funny, skilled surfers and had a job saving lives. At the time they seemed invincible, so I had to become a part of it.
I think the pandemic and the lockdown in particular put life into perspective for a lot of people, myself included. People are rethinking what makes them happy and what they need from their lives. I found it wasn't the material things I missed, it was being outside and being with people. It seems that people have really embraced the natural spaces around them recently. At the time of writing, it's the middle of winter and the beaches are still busy, the 'wild swimming' craze has taken off and surfing remains as popular as ever. If people didn't appreciate Cornwall before they definitely do now. I believe being outside has huge benefits on people's mental health and it's helping a lot of people to get through this pandemic.
I have been so lucky to live in Cornwall during the pandemic as there is so much open space, so I feel for the people in large towns and cities that are desperate to get away. If the rules allow travel this summer then people are always welcome to Cornwall as our economy relies heavily on tourism. However, last summer saw a number of fatal coastal incidents across the south west so I would urge people to be sensible, come to a lifeguarded beach, ask a lifeguard for local safety information and know your limits, one conversation with a lifeguard could be the difference between a great holiday or a devastating one, and as always, swim between the red and yellow flags.
Photography by Sam Chamberlain, Mike Price, Nigel Millard, Adel Gordon, Kev Haworth and Nathan Williams, courtesy of the RNLI.
The RNLI is currently recruiting lifeguards for this summer. For more information, click here.
To find your nearest lifeguarded beach, click here, and to donate, click here.
Sea stories
Beautiful ocean stories straight to your inbox.
Join our community.