Conservation
Safe haven for sawfishes
Only five living species of sawfishes remain, and all five are threatened with extinction. Researchers at the NOAA Southeast Fisheries Science Center are working tirelessly to figure out how to save them from that fate.
Words by
Andrea Kroetz & John Carlson
Photographs by
Michael Scholl
Words by
Andrea Kroetz & John Carlson
All creatures on earth require specific conditions in which they can thrive, and the smalltooth sawfish is no exception. Finding out what these conditions are provides one challenge for researchers and protecting areas where such conditions occur – critical habitat – is another. Andrea Kroetz and John Carlson of the NOAA Southeast Fisheries Science Center in Panama City, Florida, are responding to these challenges. 
Sawfishes, a small group of large batoids (flat-bodied cartilaginous marine fishes) that occur in tropical and subtropical coastal waters, are members of the family Pristidae and are unique in that they are the only living batoids that possess a toothed rostrum. Only five living species of sawfishes occur in the world, and all five are threatened with extinction. 
The largetooth and smalltooth sawfishes are endemic to the Atlantic Ocean, but only the smalltooth is currently found in US waters. At the turn of the last century the species was common along the Atlantic coast from Texas to North Carolina, with some records as far north as New York. However, through a combination of habitat loss and mortality associated with both direct and incidental capture by fishing, the population has been reduced by as much as 95% over the past hundred years. 
In 1999, the National Oceanic and Atmospheric Administration's (NOAA) Fisheries Service received a petition from the Ocean Conservancy (then the Center for Marine Conservation) requesting that the North American population of smalltooth sawfish be listed as endangered under the US Endangered Species Act (ESA), which would mean that it is considered to be in danger of extinction throughout all, or a significant portion, of its range. Consequently, the Fisheries Service conducted a formal status review and determined that the US Distinct Population Segment (DPS) of smalltooth sawfish was endangered. 
A listing as threatened or endangered triggers an analysis under the ESA to determine whether there are any 'critical habitats' for that species. As defined by the ESA, critical habitat describes a specific area that contains features essential to the conservation of the species in question and that may require special management or protection. It can include space for the growth of individuals and populations; areas that are protected to improve survival; habitat that caters to special nutritional or physiological requirements of a species; sites suitable for breeding and the rearing of offspring; and areas that are protected from disturbance or are representative of a species' past geographical and ecological distribution. Critical habitat may also include areas that are not currently occupied by the species but contain elements that are essential for its recovery. 
Under the ESA, the NOAA Fisheries Service is responsible for determining whether certain species within their jurisdiction are threatened or endangered; if they are, the Fisheries Service is also responsible for designating critical habitat for them. Once critical habitat has been designated, measures can be put in place to help manage, protect and conserve it. 
When the smalltooth sawfish was listed under the ESA in 2003, we knew very little about the specific types of habitat it was utilising as nurseries, where the nurseries were located, or what habitat was needed for larger juveniles and adults. As there was an immediate need to determine critical habitat and very little research had been done at that stage, we had to rely on the use of non-traditional approaches. Fortunately, colleagues at Mote Marine Laboratory and the Florida Fish and Wildlife Conservation Commission had been building a database of sawfish encounters as part of a citizen science programme, which gave us an idea of where sawfishes were located and the habitats they were occupying. 
While this approach may be subject to bias, we were not the first to have relied on citizen science to determine critical habitat for an endangered species. For example, sighting hotlines were established for assessing the distribution and habitat use of snail kites in the Everglades, while critical habitat designations for Nelson bighorn sheep were based on sightings information from the Santa Rosa Mountains.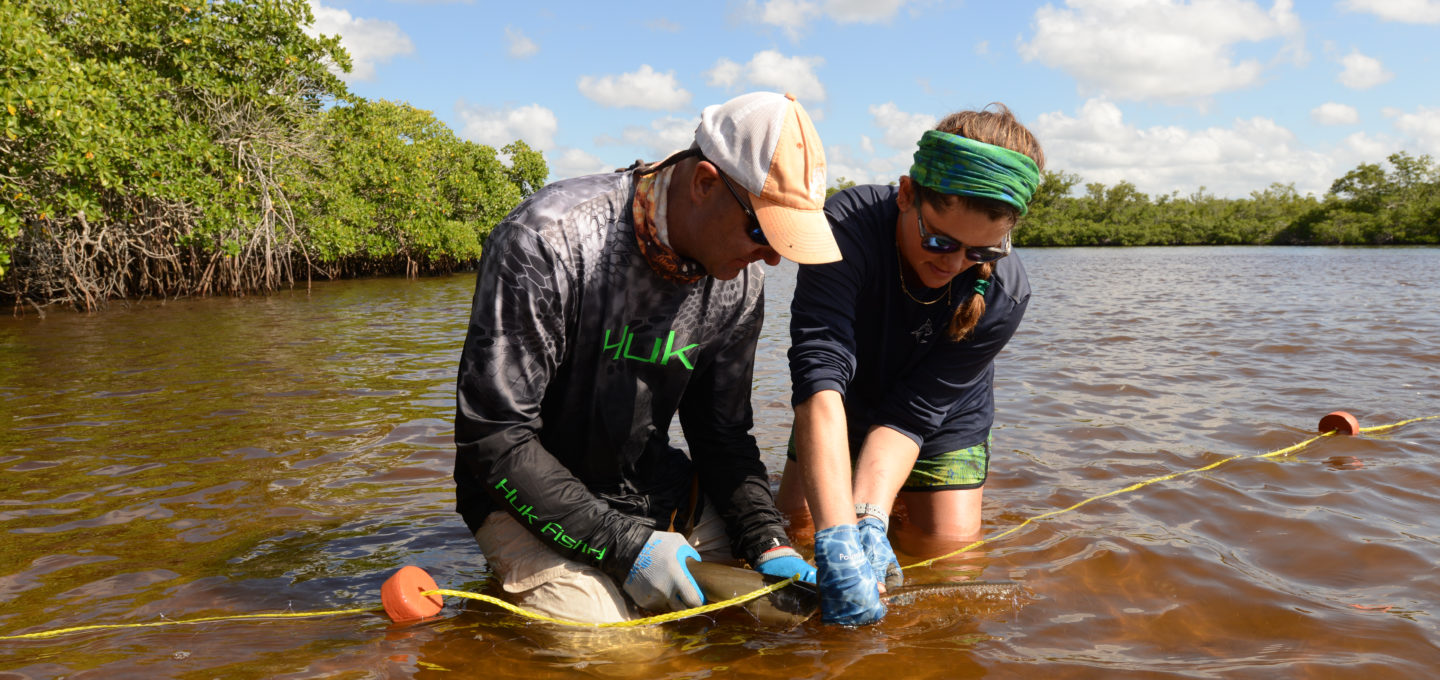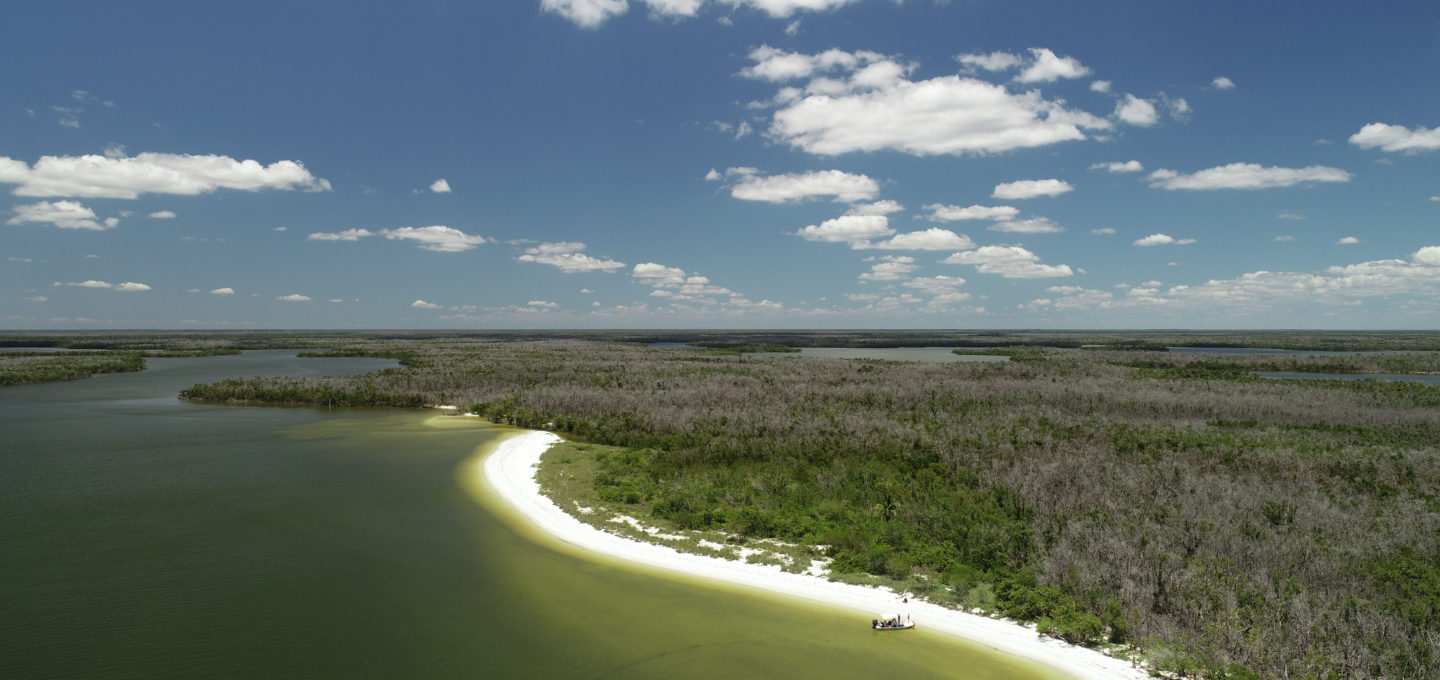 Photographs by
Michael Scholl
Continue reading...
To continue reading this article – and enjoy full digital access across Oceanographic – sign up to Ocean Hub today! More info below…
Keep reading by signing up for an Ocean Hub subscription
Ocean Hub. More than a magazine subscription.
As well the delivery of all new editions, members unlock access to exclusive products, services and discounts, as well as EVERY digital back issue we have published.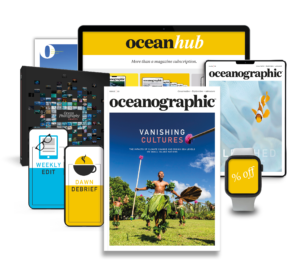 Find out more

about Ocean Hub subscription
Shop window
current issue
Back Issues
Enjoy so much more from Oceanographic Magazine by becoming a subscriber.
A range of subscription options are available.
Sea stories
Beautiful ocean stories straight to your inbox.
Join our community.