Adventure
Orcadian meadows
Below the surface of the wild and windswept Orkney Isles, a team of researchers seeks to evidence the region's healthy seagrass ecosystems.
Words by
Lewis Jefferies & Dr Richard Lilley
Photographs by
Lewis Jefferies
Words by
Lewis Jefferies & Dr Richard Lilley
The Orkney archipelago off the northeast tip of Scotland bears the full force of the elements. It is where the North Sea meets the mighty Atlantic Ocean at the treacherous Pentland Firth – the body of water separating Scotland and Orkney – home to some of the strongest and fastest tides on Earth. Yet beyond these turbulent currents lie sparkling emerald waters bursting with biodiversity. Orkney's wealth of wildlife is a result of nutrient-rich waters brought up by the gulf stream from the Caribbean – which ensures a year-round mild climate compared to places on similar latitudes – and a diverse range of habitats found across all Orkney's 70 small islands. These mild climes and bountiful seas attract fish, support half a million seabirds that nest along the craggy sandstone cliffs, to pods of orca sometimes seen cruising the coasts and bays. Remarkably the isles are home to around 60,000 puffins in the summer months.
It took a long time to get here from Cornwall. I travelled from one end of the country to the other and, nearing my destination, the real adventure began in these final few hours. I arrived in a beautiful new land on commission for Project Seagrass. Dr Richard Lilley (known as RJ), the Co-Founder and CEO of Project Seagrass, has asked me to join 'Sjøgras', a scientific diving expedition, a collaboration between Project Seagrass and Heriot-Watt University. Highland Park distillery, based in Orkney, is supporting this three-year programme of research that is seeking to evidence the "incredible biodiversity" found in Orkney's seagrass meadows. I was sent here to photograph and film the collaborative, scientific fieldwork taking place throughout the week and the creatures we encountered. RJ refers to Orkney as the 'jewel in Scotland's crown' when it comes to healthy seagrass ecosystems and I had no reason to doubt the man – he knows a thing or two about seagrass.
I arrived in the evening in Stromness, a captivating old town on the shore of Hamnavoe, an inlet feeding the infamous Scapa Flow, famed for being a premiere wartime naval base and the scuttling of German vessels at the end of WW1, resulting in the many shipwrecks that litter the sea bed there. It was July and despite being 9pm it was still light. The sun doesn't set here until just before 10:30pm at this time of year. As we made our way through the winding streets towards the pier my mind wandered to a bygone age. Stromness was a safe haven in Viking times, before evolving into an important whaling and herring fishing port. Today the town is the islands 'gateway' to mainland Scotland and is the beating heart of Orkney's diving industry. As we pulled on to the pier, the MV Jean Eliane came into view – our research vessel and floating home for the week ahead. We loaded up our combined stacks of diving and scientific equipment and the crew cast off for Westray and Orkney's northern isles.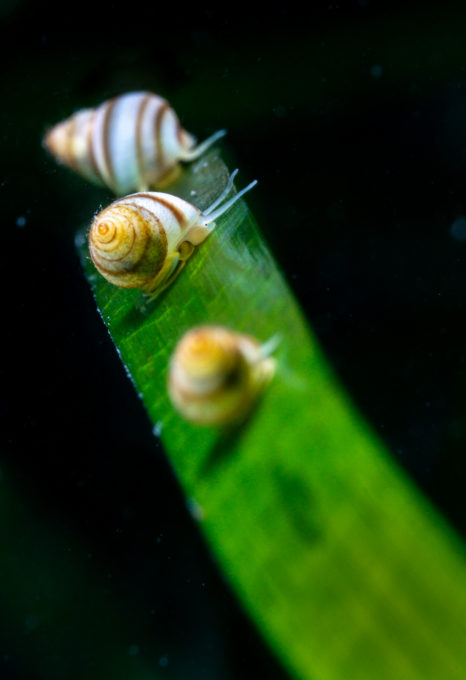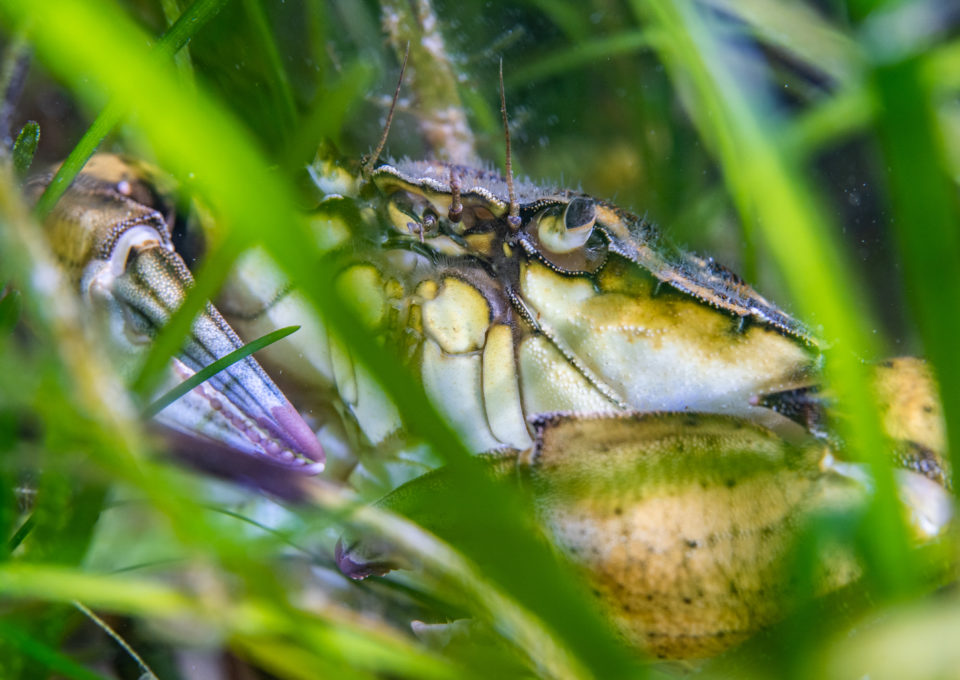 The next morning we awoke to a beautiful sight in the Bay of Tuquoy. A remote, sheltered bay with no boat, no house nor soul in sight, and glass calm surface conditions with hardly a breath of wind. There was an air of excitement amongst the team as we prepped our equipment and went through the pre-dive briefing and safety checks with diving supervisor and trip lead, Professor Joanne Porter, from Heriot Watt University.
"All clear," shouted our skipper and I took a giant stride off the boat to join the team in the water to capture their work. As we descended beneath the surface for our first dive of the day we were met with a sparkling emerald meadow as far as the eye could see – healthy fronds of eelgrass gently swaying in the current, glistening iridescently in the sunlight, like long thin jewels. As we drifted over the hypnotic waving fronds, and our eyes adjusted, we discovered a plethora of wonderful creatures, and in greater abundance than I've experienced elsewhere.
Sea slugs, snails, crabs, shrimp and isopods – diverse in their colours and varieties, and in uncountable numbers. It reinforced what I already knew about seagrass meadows: when undisturbed they create a rich habitat and are a magnet for biodiversity. All the life here tells us this is a healthy meadow.
The setting of the seagrass meadows within this archipelago, when combined with Orkney's more progressive approach to marine and coastal management, revealed to us what seagrass meadows can look like when they encounter relatively low human impact. It makes Orkney's waters a near perfect place to study seagrass ecosystems. The scientific team carried out a range of research, beginning with taking a mixture of sediment cores from the seabed: larger diameter cores to analyse the seagrass sediments for infauna (animals within the sediment), and smaller core samples to analyse the carbon that has been sequestered in the sediments – what is now being referred to as 'blue carbon'.
Globally, seagrasses occupy only 0.1% of the seafloor, and yet they are responsible for up to one-third of all the carbon sequestered in the seafloor annually. The dense canopies formed by seagrass meadows filter out particles from the flow which are then deposited in the seafloor. Here the absence of oxygen makes decomposition slower and so the carbon accumulates and is preserved in the sediments.
Photographs by
Lewis Jefferies
Continue reading...
To continue reading this article – and enjoy full digital access across Oceanographic – sign up to Ocean Hub today! More info below…
Keep reading by signing up for an Ocean Hub subscription
Ocean Hub. More than a magazine subscription.
As well the delivery of all new editions, members unlock access to exclusive products, services and discounts, as well as EVERY digital back issue we have published.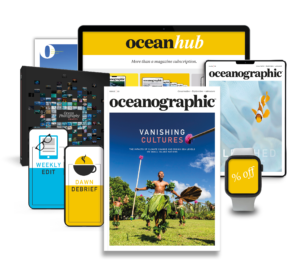 Find out more

about Ocean Hub subscription
Shop window
current issue
Back Issues
Enjoy so much more from Oceanographic Magazine by becoming a subscriber.
A range of subscription options are available.
Sea stories
Beautiful ocean stories straight to your inbox.
Join our community.