Adventure
Shipwreck hunters
In Disney+'s Shipwreck Hunters Australia, an ocean adventure team explores Australia's Treasure Coast, uncovering various shipwreck sites and myriad stories from past and present.
Words by
Anouska Freedman
Photographs by
Shipwreck Hunters Australia
Words by
Anouska Freedman
We jumped off the back of Kuri Pearl II into the sparkling deep blue water. There was nothing but ocean as far as the eye could see, with the closest land being Legendre Island, some 20 kilometres away. Looking down, all I could see was the shot line disappearing into the depths. We all gave each other the ok to start descending the line. We would need to be efficient as our bottom time was going to be limited. We were about to dive down to 36 metres I could feel the excitement from all of us almost pulsing through the water, cameras in hand down and down we went. We hit the 15-metre mark and were suddenly surrounded by a swirling vortex of pelagic fish. Huge trevally, mackerel and tuna darting in to have a closer look at these strange creatures entering their world. Bull sharks hovered in the distance, just silhouettes at the edge of visibility.
As we descended to 25 metres, the blue water disappeared and ahead all I could see was an eerie haze that seemed to be shielding the wreck from view, almost like a protective cover it had put over itself to stay a secret. I watched as my dive team members Andre, Johnny and Ryan pushed through the haze, before I too was swallowed whole and entered the wreck of Glenbank, last seen heading out to sea during a cyclone in 1911.
Someone once said to me that, searching for shipwrecks is like trying to find the eye of a needle in a field of haystacks and often you are trying to follow a paper trail of clues or word of mouth stories to pinpoint a spot where a wreck might be. Glenbank was no exception, the wreck site was first discovered by fisherman Kevin Deacon off the coast of Dampier, Western Australia, several years ago. Kevin frequented this spot and was amazed by the marine life he would see there. Huge schools of pelagic fish, sharks, turtles, bottlenose dolphins and humpback whales, were just some of the locals. On one expedition on board with friends Luke Leech, Justin Leech, Tom Radley and Johnny Debnam, Johnny's underwater camera was lowered to the bottom on a rope and happened to drift right over the mast of a ship! Johnny from our team Terra Australis, then became obsessed with the wreck, losing sleep over it until he was almost positive, he could identify which wreck it was.
The only way to know was to go and dive it and try and find more evidence. That's where our dive team Terra Australis (Andre Rerekura, Ryan Chatfield, Johnny Debnam, Captain Ash Sutton and I) came in and we went back to the wreck with maritime archaeologists Dr Deb Shefi and Dr Ross Anderson from the Western Australian Museum, to try and positively identify the ship. We were successful in our quest, definitively identifying the wreck as Glenbank thanks to some of the large structures still distinguishable on the sea floor, such as the mast and capstan, in addition to success in locating some copper ore disguised as rubble on the wreck site. We knew that copper ore was indeed the cargo on board the ship when it went down. This was a special moment for me as I found the copper ore and I felt I had contributed directly to piecing together the story of the ship and is a moment I will remember forever.
Something else that made this expedition so memorable was the story Johnny uncovered of the sole survivor of Glenbank, Anti Ketola. The 23-year-old Anti not only managed to survive the cyclonic ocean the night the ship went down, but he was also attacked by a huge shark during his 20-kilometre swim to land. After three days on Legendre Island, he was rescued by a passing pearling lugger and taken to Fremantle, Western Australia. From there, he eventually made it home to Finland and turned his back on the ocean to become a farmer. I don't blame him.
Miraculously our team were able to track down Anti's now 84-year-old grandson, Matti Latva-Panula to share this incredible story of survival, which incredibly he had never heard.  We showed him underwater footage of the wreck site and shared details of the ships final resting place. It was a truly emotional and proud moment for our team. The Glenbank wreck site is within a protected marine sanctuary a great result seeing as the site is a magnet for marine life. The abundant species that live there are under protection and can continue to thrive on the wreck.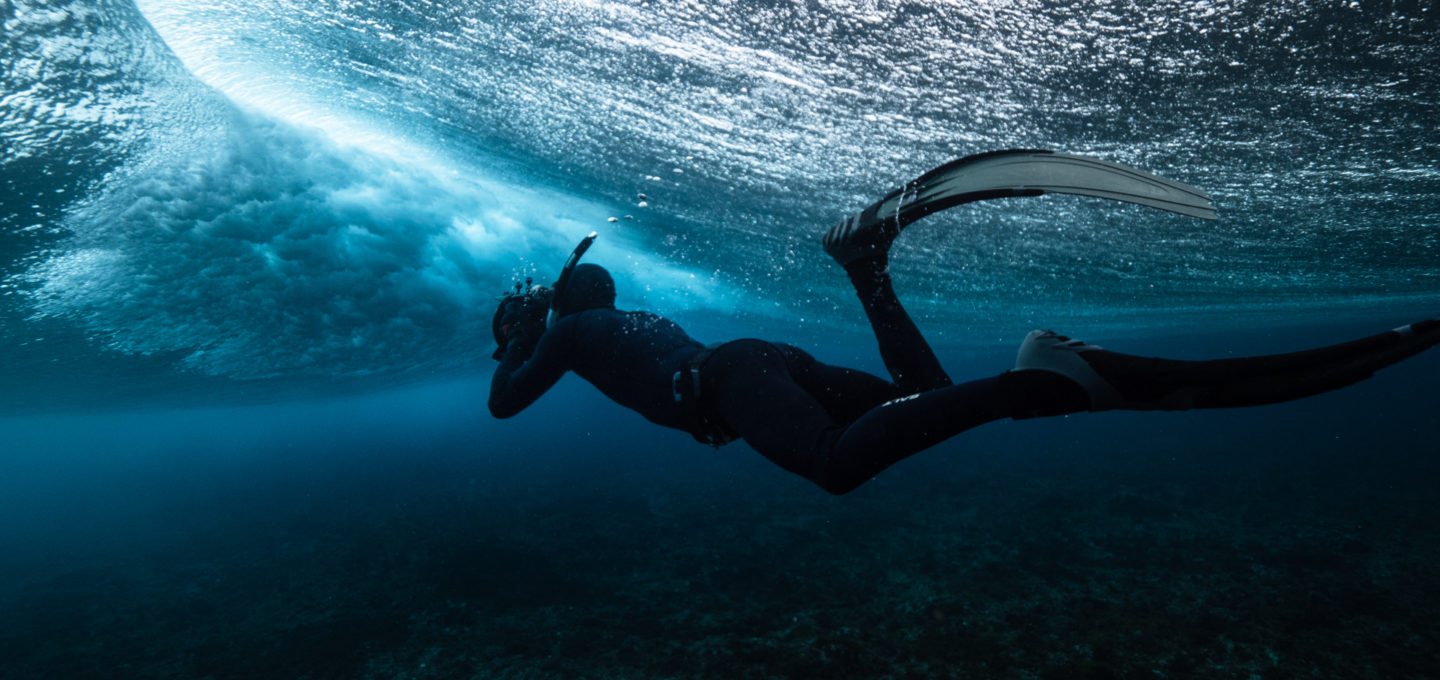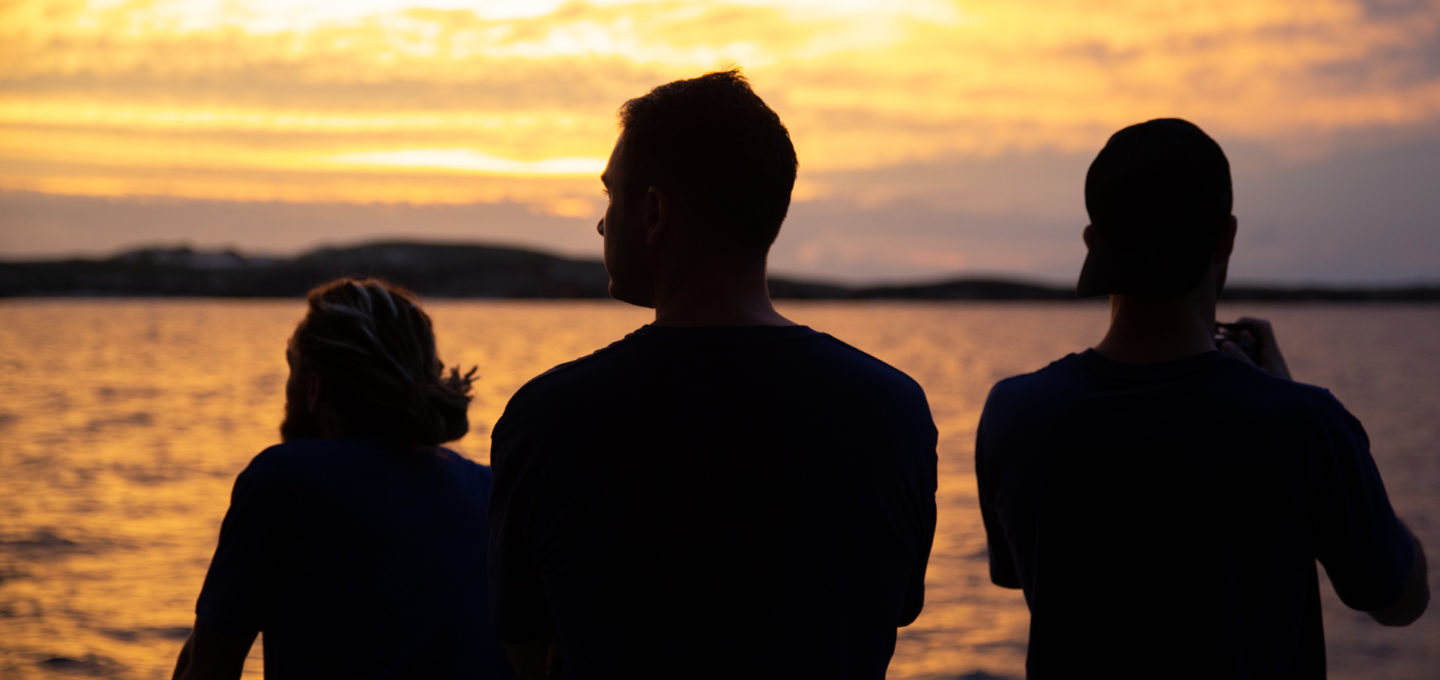 Western Australia's coastline is often referred to as the Treasure Coast and there are over 1,600 known wrecks, both historic and recent, off our shores, with less than a third of those having been found. Our coastline, while beautiful, is also raw and rugged and can be dangerous due to gnarly and out of sight coral reefs, extreme winds, and huge tides. We fell to the mercy of the ocean during the filming of the second episode in the series, when we searched for what's often called Australia's Titanic, the wreck of Koombana. She was a luxury passenger vessel that went down in a cyclone and was last seen off the coast of Port Hedland, Northwest Australia, in 1912. Trying to find this wreck was probably the biggest challenge we had ever undertaken, as we were following a long list of clues, stories and opinions, kindly shared with us by author and historian Annie Boyd, who joined us for the expedition. The location we headed for was quite literally, in the middle of nowhere, with the closest land being Bedout island 96 kilometres north-east of Port Hedland.
The conditions we faced out at Bedout Island were horrible, with winds over 25 knots at their lightest as well as large swells rolling through. Our search for the ship was really limited due the terrible weather as the ocean was rough as hell.
While we didn't get to cover as much ocean as we would have liked to search for the ship, we tried our best; we still went out each day punching through the chop, waves crashing over the wind screen of the mighty vessel Optimus 1000. We tried to survey as much ocean and as many identified targets as we could with the vessel's magnetometer, but despite a few hold your breath moments, the final resting place of Koombana remains a secret the ocean will keep for now.
The trip wasn't all doom and gloom, Bedout island will forever be one of my favourite places in the world. It's an A-Class nature reserve and haven for sea birds including brown and masked boobys common noddys, lesser frigates and crested turns. Every evening we would see thousands of birds fly overhead and return to Bedout for the night, the boobys nestling in over their chicks. Without any other land or people in sight it really felt like one of the world's last wild places.
In the remaining episodes we explored some of the most remote and beautiful shipwreck sites in Western Australian waters. Australia's oldest known European shipwreck, Trial near the Montebello islands, the Barque Stefano nestled in the heart of the Ningaloo Reef and Zeewijk, right in the surf zone at the Houtman Abrolhos islands. While all these spots were in pristine, clear water locations, we also dived in some of the worst visibility I have ever experienced. Broome in the Kimberly Region of North, Western Australia is known for huge tides and cloudy water home to dangerous creatures like saltwater crocodiles, irukandji jellyfish and stone fish.
We were searching for five missing flying boats that sunk in Roebuck Bay after an attack during World War II in 1942. We worked closely with Dr Silvano Jung, an aviation archaeologist who has dedicated many years to the search. The visibility underwater was literally less than 5 centimetres and I couldn't even read my dive watch when holding it up to my face! It was really like diving in the dark and we all had to rely on our other senses.
We would hold on to a shot line down to the bottom and then set up a rope and tape measure to do a circular search pattern that gradually moved out and out using our hands and feet to feel along the bottom to feel for debris and a potential wreck. It was quite intimidating knowing what kind of animals could be lurking nearby.
The challenge only made it even more rewarding when we managed to find one of the flying boats. Andre and I were lucky enough to get a couple of metres visibility as the tide turned on one of our targets that on the previous day, we had pulled up a sheet of aluminium with permission from the maritime archaeologists we were working with, and we couldn't believe our eyes when we dropped down and could see the wing of a flying boat. It was covered with marine life, and we were so excited to be able to see an engine still intact. It was a feeling of elation mixed with sadness because we knew this was the final resting place for a number of lives.
For me, shipwreck hunting will always be an addiction and we have our eyes and hearts set on the wrecks we hope to find next and the ones we really want to dive. There is never just one person involved in finding a shipwreck it's a team effort often shared over many years of research and driven by a passion for the ocean and a whole lot of of luck.
The treasure is the awesome people you meet, the spectacular marine life and the captivating stories that unfold along the way. I can't wait to set sail on our next expedition, to uncover lost stories of the deep and reveal the oceans long kept secrets.
Watch the trailer for Shipwreck Hunters Australia here.

Photographs by
Shipwreck Hunters Australia
Shop window
current issue
Back Issues
Enjoy so much more from Oceanographic Magazine by becoming a subscriber.
A range of subscription options are available.
Sea stories
Beautiful ocean stories straight to your inbox.
Join our community.