Adventure
Paddling against plastic
Adventurer Sian Sykes this year became the first person to circumnavigate Wales by paddleboard. During her two- month solo expedition she hoped to highlight our unhealthy relationship with single-use plastic and reconnect people with the marine environment it is blighting. 
Alone in open water, knees flexing with the chop of the Irish Sea, paddleboarder Sian Sykes assessed her options. Ahead of her lay a coastline as familiar as the hills that rolled away beyond it, a place of identity and free-spiritedness, of community and purpose, of distant memories and ever-shaping ambitions. Ahead of her was Wales. Ahead of her was home.
It had been another successful day on the water, another day of steady miles and blessed wildlife interactions, another day, sadly, of plastic pollution and debris collections. It had also been a day of staying dry, Sian's accomplished handling of her paddleboard minimising her exposure to the cold Irish Sea. But this next bit would be different. Comfortable in that place beyond the breakers, she would soon have to make her move toward shore, navigating swell as she moved above a shallowing seabed and into the path of crashing waves. The wind beat at her chapped lips and roughed fingertips as she pulled her helmet strap tight to her chin. Then, under a slate-coloured sky, and with a vast and empty sand beach beckoning her in, she began to paddle.
"Surf landings are nerve-wracking," says Sian. "I hated them. I was on an expedition board and carrying a lot of weight. You want to keep dry before camp, but sometimes you know you're going for a swim. You don't know if there are any rocks near shore and you don't know how many times you're going to get struck by your board."
On that particular day it wasn't long before Sian was in the water, her board's leash frequently pulled tight as waves and board tumbled around her. With everything securely strapped down she was able to focus on making progress towards land rather than worry about her dry- bagged essentials – tent, food, clothes – disappearing into the surf. As the white water churned and gushed, Sian was "slammed several times", temporarily disappearing beneath the shapeshifting waterline of a fizzing ocean. She shook off the big hits with sighs of relief every time her helmet took a hit. Still she pushed for land. When it finally arrived, the feeling of solid seabed beneath her feet was as welcome as the deep sleep that would arrive later that evening. With a final heave she dragged her body and board onto the sand, took a deep breath and looked back out to that place beyond the breakers from where she had just arrived. Until tomorrow then, she thought.
Sian Sykes was on a mission, a world-first: circumnavigating Wales in a bid to raise awareness of the issue of single-use plastic pollution and the effects it is having on our natural world. As an adventurer and environmental campaigner (she had previously circumnavigated the Welsh island of Anglesey and is a local representative for charity Surfers Against Sewage) this was a journey she was well prepared for. While she planned to collect and properly dispose of marine litter throughout the two-month expedition, her primary focus was on connection, namely reconnecting people with their coastlines and highlighting the link between consumer choices inland and plastic waste at sea. "There's a massive disconnect between city life and the sea," says Sian. "People in cities don't connect a plastic bottle they throw away with marine litter. They don't think about how that two-second choice impacts the environment. They don't know that 80% of marine litter comes from land-based sources. I wanted to highlight that, to connect the roads, canals, rivers and the sea. But most importantly, to connect people with the problem, while also bringing attention to the beauty of the outdoors."
That deadly disconnect between city and sea was something Sian was personally familiar with having lived and worked in London before returning to Wales to live a quieter, less stressful life. She too, had been a single-use plastics polluter. "I was one of those people when I lived in London," she admits. "We used to have a beer trolley that did the rounds at 4pm on a Friday and everyone drank from plastic cups. I'm well educated, but the cups just went in the bin. I never thought about it." Ultimately, Sian wanted to reach people like her past self, those blissfully unaware of the small but significant changes they could make to play their part in reducing the amount of litter that reaches the ocean.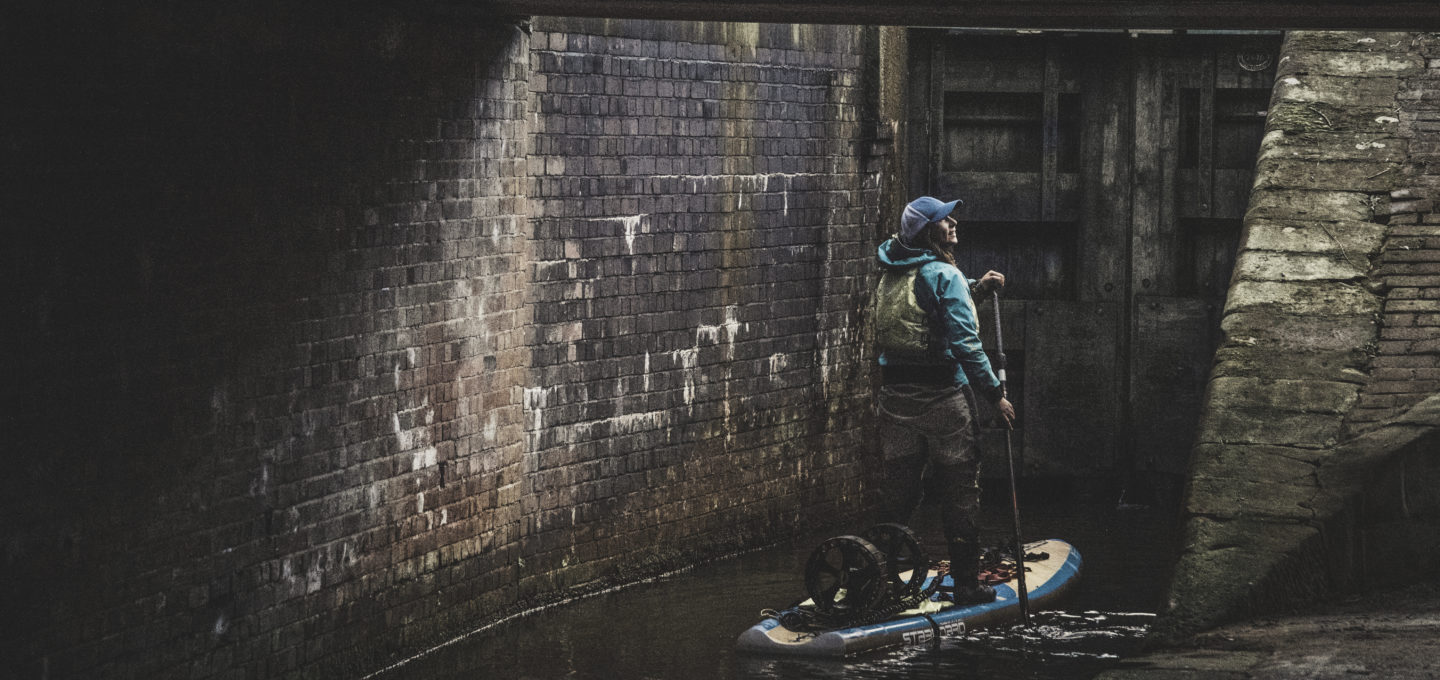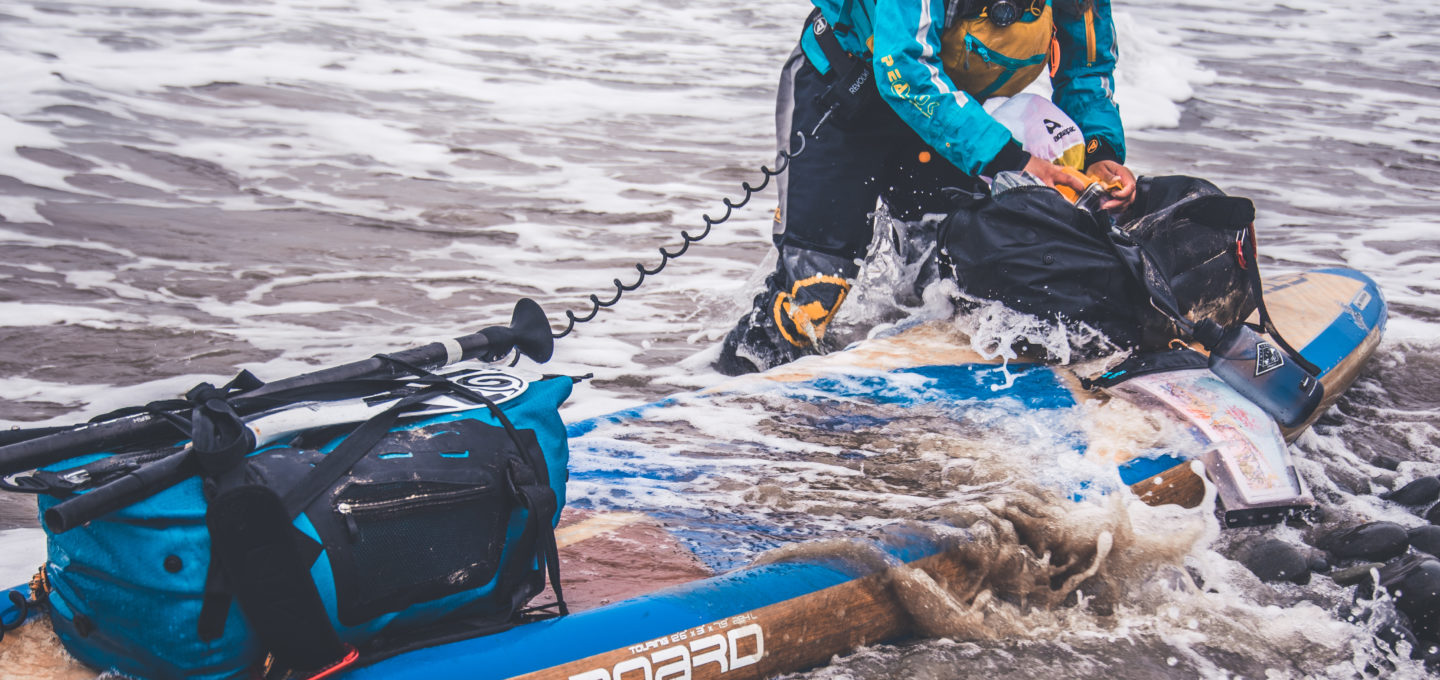 Continue reading...
To continue reading this article – and enjoy full digital access across Oceanographic – sign up to Ocean Hub today! More info below…
Keep reading by signing up for an Ocean Hub subscription
Ocean Hub. More than a magazine subscription.
As well the delivery of all new editions, members unlock access to exclusive products, services and discounts, as well as EVERY digital back issue we have published.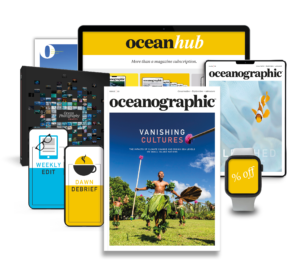 Find out more

about Ocean Hub subscription
Shop window
current issue
Back Issues
Enjoy so much more from Oceanographic Magazine by becoming a subscriber.
A range of subscription options are available.
Sea stories
Beautiful ocean stories straight to your inbox.
Join our community.