Conservation
Silent slaughter
Scotland's salmon farming industry is booming. But at what cost? Wildlife presenter and journalist Lizzie Daly looks into the reality of how some farms are protecting their stocks from predators. 
Seals are social creatures. I have seen them tug on a diver's fins, stalk a stray surfer and stare mischievously up at me from a kelp-carpeted seabed. As a UK-based marine biologist I spend a lot of time in the sea around Britain, and I have become particularly fond of sharing the water with these incredibly playful animals. Some people refer to seals as 'sea dogs'. Spirited, and with curious eyes, I can see why. On the mornings prior to snorkelling with seals I'm full of excitement and gleeful anticipation. 
On a particular day in August of this year, however, as I waited to board a 7am flight to the Shetland Islands, it wasn't flutters of excitement that filled my stomach, but waves of anxiety. I was both nervous and angry about what I was travelling north to see: dead seals. Some had bullet holes in their heads, others had shattered skulls.  
I spend a lot of my time off of the Pembrokeshire coast in Wales, exploring its epic and wild habitats and inhabitants. Seals are a big part of that – the south west is home to some of the largest colonies in Wales. Two species of seal call the UK home: the grey seal and the harbour seal. Approximately 40% of the world's populations of grey and harbour seals are found in Britain, with most of these found in Scotland. The seals attract a huge number of tourists, making them an important part of not just Scotland's marine ecosystem, but its economy too.
Scotland's modern coastal economy is not defined by wildlife and eco-tourism, however. Another industry has, in recent decades, become a hugely important part of the country's marine economy: salmon farming. These farms, which generate more than £500 million in exports every year, support thousands of jobs and help sustain economic growth in rural and coastal communities. The Scottish government estimates the value of the industry will double by 2030, from £1.8 billion to £3.6 billion. Jobs are also expected to double to approximately 18,000. Such growth is fantastic for the economy, but what does it mean for the environment?
While conducting research into the environmental effects of the UK's aquaculture industry I read an article by a local campaigner who was pleading for the shooting of seals in Scotland to be stopped. I was shocked. Why hadn't I heard about this? Could such a practice really still be happening? 
On reflection, it is perhaps no surprise that seals have become a problem for salmon farmers in Scotland. As mentioned, seals are commonplace in Scottish waters. A booming, ever-expanding industry that farms fish in waters frequented by a marine mammal that feeds on those very same fish meant that conflict was, ultimately, an inevitability. Seals are, quite simply, bad for business, whether through broken nets (seals attempting to gain access to pens and causing damage) or loss of product (seals gaining access to pens and feeding on stock). 
I was angry. These salmon farms had been placed in the natural habitat of one of our country's most iconic marine mammals. Those mammals were, in turn, being executed for attempting to access pens full of prey, for following their natural predation instinct. What did the fish farms expect to happen? Why weren't there effective preventions put in place when pens were put in? I decided this was a story that needed to be told. After consulting a conservationist / producer who wanted to work with me on the project, we went to work. 
In 2010, the Marine Scotland Act was put in place for the protection of seals. A comprehensive licensing system was created to ensure the appropriate management of seals in Scotland. Salmon farm companies can apply for licenses to shoot a quota of seals each year. It is legal. The licensing system is meant to be strictly regulated – each salmon farm has a limit on the number of seals they can shoot and it is a general principle of the licensing system that seals should only be shot as a last resort. However, what constitutes a "last resort" is not specified. I find the idea of "last resort" shootings a pretty unpalatable management tool, but if that's the law, should there not be clear details regarding what constitutes a "last resort" kill? How regulated could such a licensing system be? More pertinently, were there no effective non-lethal deterrents that could be used instead?
As the project developed and I spoke with people and organisations close to the story, I was informed there was a disparity between official kill quotas given under the licensing system and the number of seals shot. I was told of seals shot and sunk out at sea, lobster pots filled with seal carcasses, remains found washed up on beaches. 
Then in August this year I received a call from a contact in Shetland about a number of carcasses that had washed up on a remote beach. This would be the first time, in almost two years of research, that I would encounter an executed seal first hand. By 6am the day after that call I was in Bristol Airport, on my way to the Shetland Islands, nervous. This was the evidence we needed to tell the story, but as someone who has spent so much time interacting with this beautiful, boisterous species, I knew what awaited me would be shocking. 
On heading out to the beach, the murky morning heavy around us, it didn't take me long to spot the first carcass. It would turn out to be the freshest of them, blood still matted in its fur. We found a total of seven. While each carcass was at a different stage of decomposition, they all appeared to have been shot. Some had holes in their heads, others had totally shattered skulls. It was heart-breaking. 
That moment was the culmination of years of research. There I was, staring down at seals that had been killed by the salmon industry, nothing more than pests. But in that time between learning of this "last resort" process and seeing its consequences first-hand, the story had deepened beyond one of abhorrent pest control.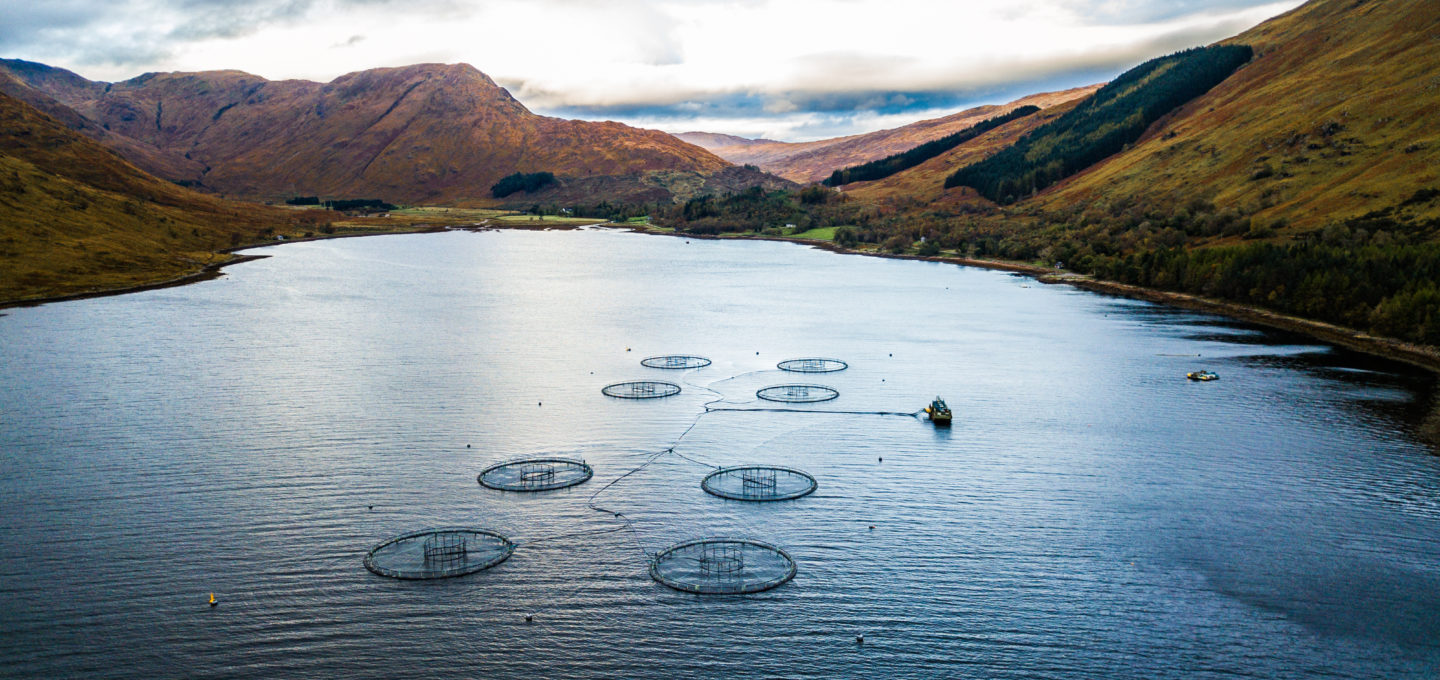 Continue reading...
To continue reading this article – and enjoy full digital access across Oceanographic – sign up to Ocean Hub today! More info below…
Keep reading by signing up for an Ocean Hub subscription
Ocean Hub. More than a magazine subscription.
As well the delivery of all new editions, members unlock access to exclusive products, services and discounts, as well as EVERY digital back issue we have published.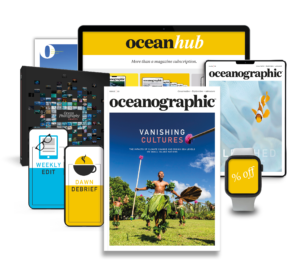 Find out more

about Ocean Hub subscription
Shop window
current issue
Back Issues
Enjoy so much more from Oceanographic Magazine by becoming a subscriber.
A range of subscription options are available.
Sea stories
Beautiful ocean stories straight to your inbox.
Join our community.