Conservation
Smart phone fishing
A new app being piloted in Mozambique is helping communities find the hidden figures in their fisheries, empowering them to build more sustainable futures.
Photographs by
George Stoyle
On an April morning in the fishing community of Fuquete in Mozambique, 20 locals take the short dirt roads from their neighbourhoods to the beach for a day of fishing. They fish with a beach seine, a giant faded green net that piles up in their arms as they carry it out across the sand. They tow the net out into the water, before eventually pulling it back to shore, complete with catch. Everything is done collectively, the fishers working together, side by side. Earnings are split amongst the group, as well as the fish buyers who provide the supplies.
In coastal fishing communities in Mozambique like Fuquete, fishing is the backbone of the local economy. It plays a part in the lives of every villager, whether for food or livelihood. But this small-scale fishing industry is an informal and decentralised sector with sparse infrastructure and resources. There is very little information about what goes on under the surface of the fishery's waters or in local fish markets. The potential for prosperity is stunted by that lack of accessible catch data – a necessity for informed decision-making at local and governmental levels regarding policy and investment. As a result of this absence of critical data, small-scale fisheries have become known by another name: invisible fisheries.
If small fishing communities in Mozambique are to lift themselves out of obscurity, the effective capture and proper use of data will be key. International conservation organisation, Rare, is hoping to help them do just that – using an app. OurFish aims to put essential fishery information into the hands of local fishers, their communities and their governments. It offers users the opportunity to discover the real and full impact of the small-scale fishing sector, and learn what it will likely take to transform it. The app is currently being piloted, with the fishers of Fuquete first registering to use the system earlier this year.
Felipe Viegas, 33, has been fishing in Fuquete since he was 12. In the years before he began fishing, his father would tell him stories of bountiful seas full of fish, of ten-ton hauls on single outings. "They even [tried] to catch less fish – to preserve the [stocks]," he says. Productive fishing enabled his father to put Felipe and his older brothers through school. Since then, however, overfishing has taken its toll. "The catches aren't like before," he says.
In small-scale fisheries like Fuquete, local population growth and the associated demand for fish is resulting in overfishing. Competition is leading fishers to fish whenever and wherever possible, perpetuating the dynamic of overfishing and decline. To the rest of the world, the problem can seem insignificant and isolated, but small fishing communities dot nations' coasts by the hundreds, their people add up to millions, and their sector's overall stake in global fishing is huge: 90 percent of the world's fishers and fish workers work in small-scale operations, and about half of the total global fish catch comes from small-scale fishers. Overfishing is taking place all over the world, and so is the decline of fish stocks that millions depend on for food and jobs.
Judite Pakal, Director of Economic Activities in Fuquete's wider coastal district of Inhassoro, says that fishing practices need to change throughout the area. "Something must be done. If we leave it as it is, things won't get better." Critical to such change, is the data collection regarding fish that is landed. "We need to improve the data collection system for catches. It's missing. Not all fishermen share that information, not all boat owners share that information."
Rare aims to empower ocean-dependent communities to change fishing practices and manage their fisheries more sustainably. The group works with local leaders to show communities that alternatives to overfishing exist, and can empower them economically and socially, placing them as protectors of their marine environment. Rare's fisheries program, called Fish Forever, revolves around a community-led management approach called managed access + reserves. It combines a system in which local fishers receive exclusive fishing rights in a specific area of their coastal waters, alongside marine reserves, where no fishing is allowed.
Pairing the access areas with reserves creates a back-and-forth of protection and restoration: local Mozambique fishers adhere to the nearby marine protections to benefit from the restored fish populations they support. The approach rests on support from the community. Asking fishers to stop overfishing their waters requires a big shift in thinking from the short-term gains of the practice to the long-term benefits of limiting use and protecting marine areas. Rare has four decades of expertise in behaviour change for conservation. The organisation trains local people to lead social marketing campaigns that tap into the latest behavioural insights to change how communities perceive, use and manage their natural resources. Rare factors into each campaign its gathered insights on how group norms affect individual behaviour, how emotional appeals affect decision- making, and more.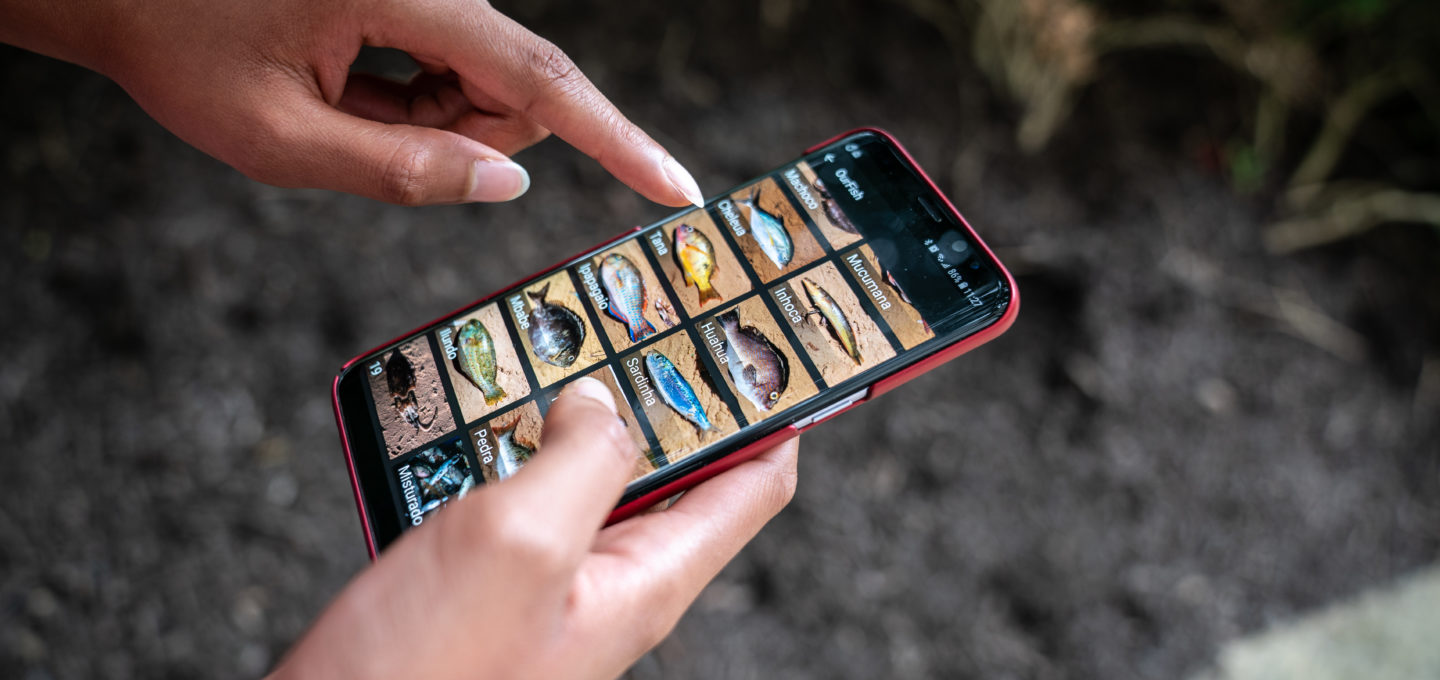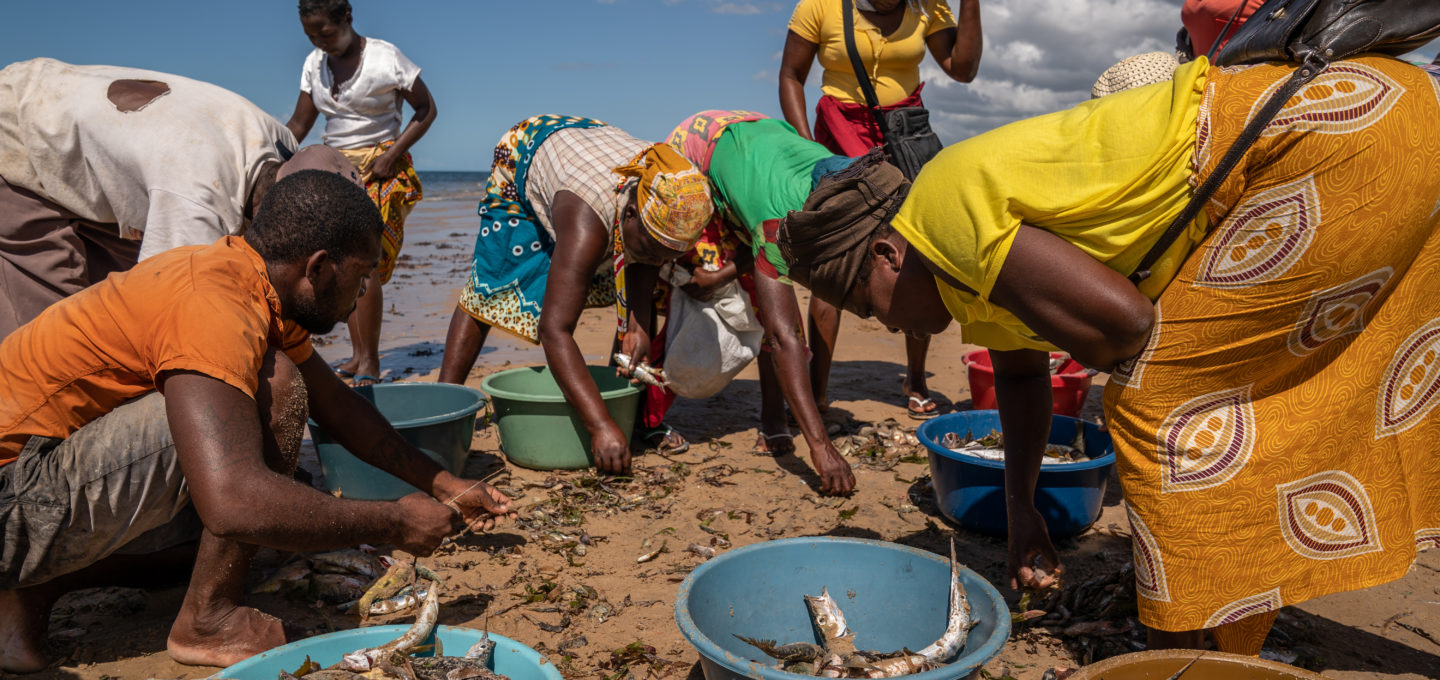 Photographs by
George Stoyle
Continue reading...
To continue reading this article – and enjoy full digital access across Oceanographic – sign up to Ocean Hub today! More info below…
Keep reading by signing up for an Ocean Hub subscription
Ocean Hub. More than a magazine subscription.
As well the delivery of all new editions, members unlock access to exclusive products, services and discounts, as well as EVERY digital back issue we have published.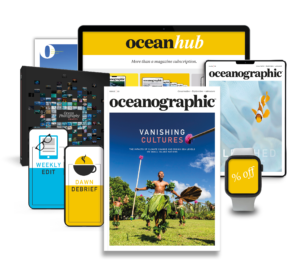 Find out more

about Ocean Hub subscription
Shop window
current issue
Back Issues
Enjoy so much more from Oceanographic Magazine by becoming a subscriber.
A range of subscription options are available.
Sea stories
Beautiful ocean stories straight to your inbox.
Join our community.