Exploration
Following the flow of fish
Along South Africa's Wild Coast, at a place where river meets sea, there is a great coming together of species – as well as a confluence of tourism and science.
Words & photographs by
Elise Kirsten
Words & photographs by
Elise Kirsten
I was about to enter the fray where oceanic predators like bull, ragged-tooth and great white sharks, as well as super pods of common dolphins, gorge themselves on baitfish off South Africa's Wild Coast. This pelagic banquet is a result of one of the world's largest annual migrations of fish, known as the Sardine Run. The spectacle of marine creatures is not limited to the piscivorous – humpback and Bryde's whales also join the feast as they migrate north to warmer breeding grounds.
I adjust my mask and snorkel, tilt my head back and step off the edge of the inflatable craft. Seawater rushes into my wetsuit as I dip below the surface of the Indian Ocean. I hear the excited clicks and whistles of common dolphins and fin hard through the ocean chop to get closer, following closely behind my guide. The dolphins spin and zig-zag in an artful manner around and beneath me as they corral the fish, preventing their escape. The silvery sardines try to evade them but the attack isn't limited to the sea, as Cape gannets – large pelagic seabirds endemic to South Africa and Namibia – dive bomb from heights of up to 30m above the surface. They torpedo the water with whetted beaks and wings tucked tightly against their bodies, entering the ocean with a rush of bubbles. Despite these relentless assaults, the shoals are so vast that enough sardines make it to their northern spawning grounds for the process to be repeated each year.
I'd come to the tiny town of Port St Johns in South Africa's rural Eastern Cape Province, during the winter migration. The town lies on the banks of the Umzimvubu River that spills into the Indian Ocean and provides an ideal base from which to encounter a host of oceanic fauna. From Mbotyi to Port St Johns the continental shelf hugs the land forming a deep-water channel that funnels cold water, which is being driven north by winter storms, along with enormous shoals of sardines within spitting distance of the shore. The sardines follow the currents from Agulhas Bank, on the southern part of South Africa's coast, to breeding grounds further north near Durban, in KwaZulu-Natal Province.
Expert skipper Rob Nettleton had taken our group into the ocean via a tricky launch, timing his acceleration into the surf perfectly to avoid getting stranded on a sandbank. Rob, together with Debbie Smith, runs Offshore Africa, a specialist Sardine Run operator based in Port St Johns. Aided by a spotter plane, the pair are accustomed to ferrying international journalists, underwater photographers and film crews to points within the Pondoland Marine Reserve that are frothing with ocean life.
It's not only during the Sardine Run that this area abounds with sealife. Despite being picturesquely situated between Mount Thiesger and Mount Sullivan, the Umzimvubu River is a breeding ground for bull sharks (Carcharhinus leucas), also known as Zambezi sharks in South Africa. Females give live birth in the river mouth and the juveniles spend at least three years in the estuary, becoming familiar with the ocean and moving back and forth between the fresh water and salt water. Rob tags young bull sharks in the estuary and both he and Debbie – the first woman in Africa to be inducted into the Women's Diving Hall of Fame – are actively involved in supporting Professor Paul Cowley's work at the South African Institute for Aquatic Biodiversity (SAIAB). 
Professor Cowley, who describes the sea around Port St Johns as "a super hotspot" of marine activity, is a research scientist at SAIAB who is using an acoustic telemetry platform known as the Acoustic Tracking Array Platform (ATAP) to monitor the movements and migrations of inshore marine animals off South Africa's coast. 
ATAP's large-scale network is made up of approximately 120 acoustic receivers spanning 2,000km of coastline. Port St Johns is one of the strategic node sites that hosts several acoustic receivers, with others moored along the ocean floor from Cape Point to as far north as Ponto do Ouro, in Mozambique. Receivers have also been placed in selected estuaries to help study habitat connectivity of fish that use estuarine environments as nurseries.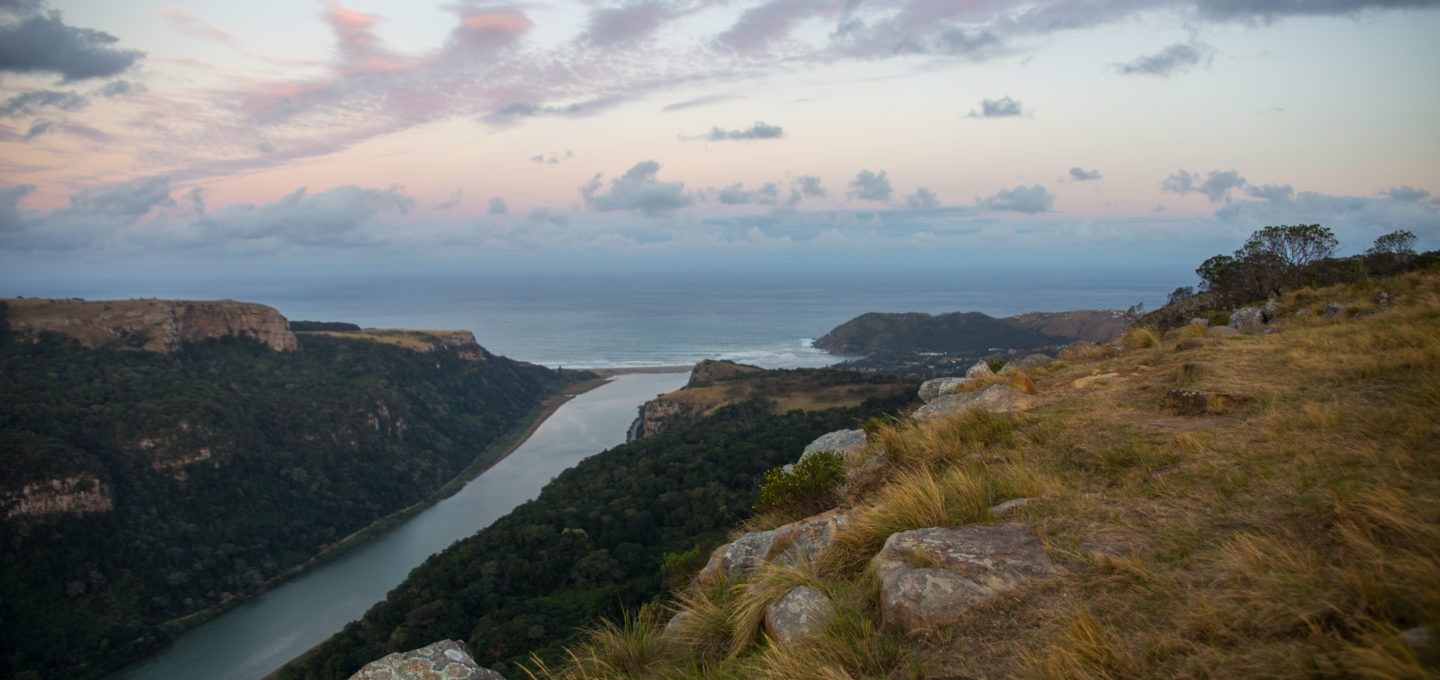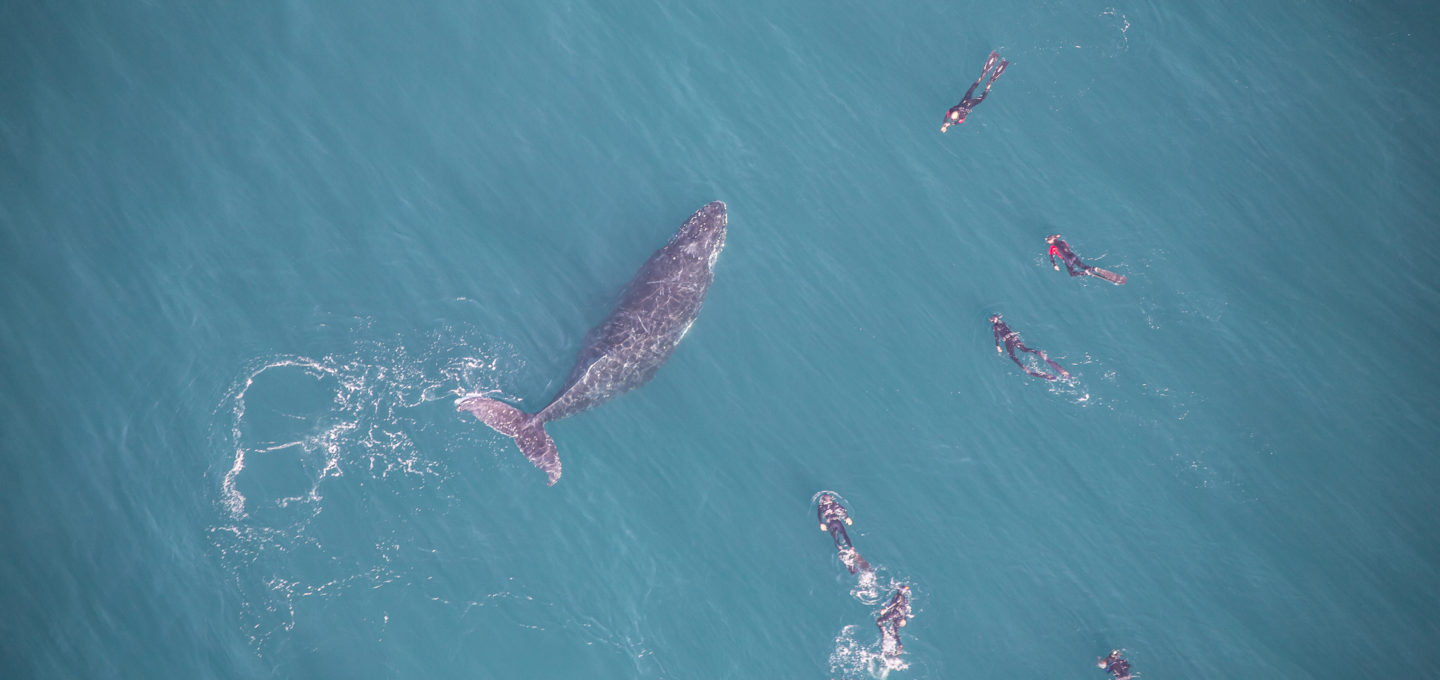 Continue reading...
To continue reading this article – and enjoy full digital access across Oceanographic – sign up to Ocean Hub today! More info below…
Keep reading by signing up for an Ocean Hub subscription
Ocean Hub. More than a magazine subscription.
As well the delivery of all new editions, members unlock access to exclusive products, services and discounts, as well as EVERY digital back issue we have published.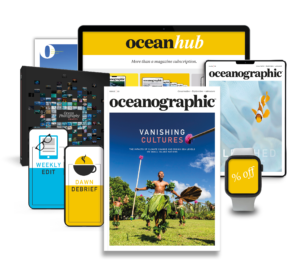 Find out more

about Ocean Hub subscription
Shop window
current issue
Back Issues
Enjoy so much more from Oceanographic Magazine by becoming a subscriber.
A range of subscription options are available.
Sea stories
Beautiful ocean stories straight to your inbox.
Join our community.