Adventure
Diving with guillemots
Our Storyteller in Residence, wildlife photographer, writer, and expedition leader Henley Spiers, is currently in St Abbs and Eyemouth in Berwickshire to explore the St Abbs and Eyemouth Voluntary Marine Reserve. Here, he goes on an unforgettable guillemot dive out of St Abbs, and talks about the photographic struggle when it comes to editing his own work.
Words and photographs by
Henley Spiers
Words and photographs by
Henley Spiers

After visiting the Isle of Arran and exploring its marine conservation incentives, Henley travelled to St Abbs and Eyemouth, his second location to research a wider SiR story on marine protection around Scotland. Here, he explores the area's voluntary marine reserve and joins some charismatic seabirds in the water.
Guillemots are known to nest tightly packed on steep cliffs and ledges around the Scottish coastline. "This is one of my favourite dives I've had on this assignment," adds Henley.
In this week's Despatches video, he explains what makes these birds that he calls the 'British penguins' so special and how it felt swimming with them. Furthermore, he shares the hardships of taking photos of fast-moving birds and explains what stylistic elements he chose to use for his images. "For me, as a photographer, everything comes together when you have both, the experience and you're able to translate that into an image which does it justice," he says.
Watch his latest video diary now: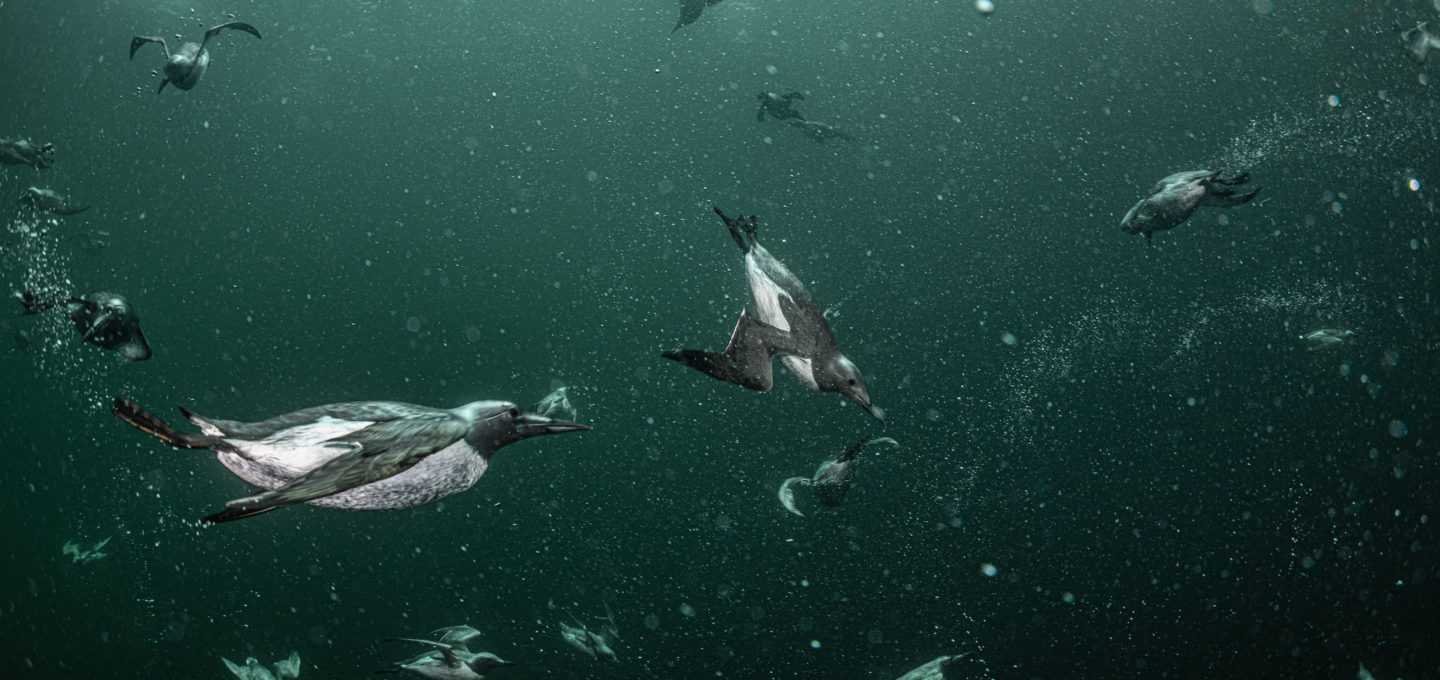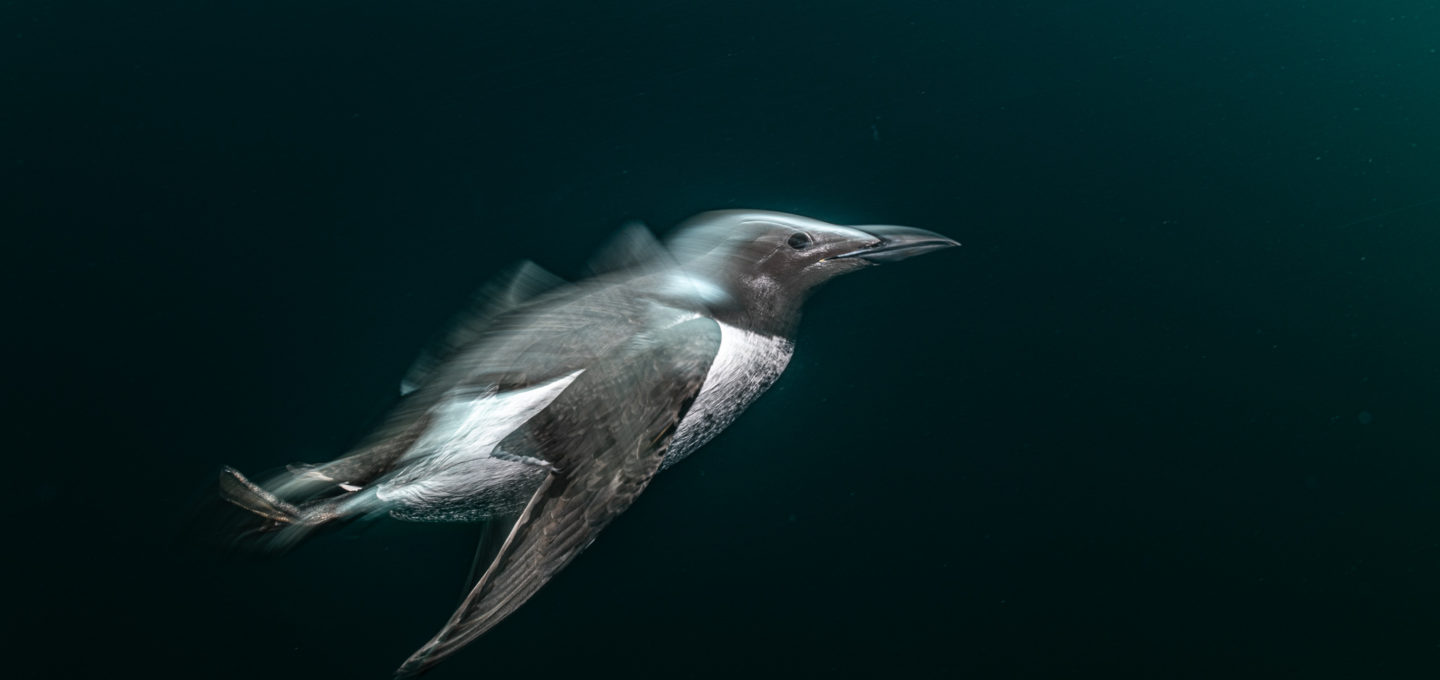 For more Despatches, images and more, follow our 2023 Storyteller in Residence's journey here or over on Instagram. 

Shop window
current issue
Back Issues
Enjoy so much more from Oceanographic Magazine by becoming a subscriber.
A range of subscription options are available.
Sea stories
Beautiful ocean stories straight to your inbox.
Join our community.