Conservation
Suluan's solar revolution
The tiny, remote island of Suluan in the Philippines, was first to be hit by deadly typhoon Haiyan. Now, a movement of women – survivors and island protectors – are leading the drive towards renewable energy amongst a community deeply connected to the sea.
Words & photographs by
Amy Sheppey
Words & photographs by
Amy Sheppey
Virginia wades through the inky black sea at night, a solar powered torch in one hand, buckets and a knife in the other, young grandchildren in tow. She is returning from an evening of knife fishing, the last of three sustainable fishing methods used that day. She has fish to sell and fish to feed her family. A former coconut farmer, super typhoon Haiyan forced her into to the sea to survive. The irony is not lost on her, as she explains how the sea takes lives: the weather now less predictable, the typhoons stronger, fishing harder. She lives next to the skeletal remains of her former home. November 2013 is firmly etched in her mind, emotions never far from the surface. "I could see the foundations of the house wobbling like paper, large tree trunks were twisted, everything turned brown, all the houses were ruined. I kept praying the whole time."
Looks are deceiving. The remote island is postcard perfect; palm trees, white sand, turquoise seas, not a tourist boat in sight. But islanders here experience the challenge of climate change daily. Haiyan is the strongest reminder, but amidst the frequent typhoons, there are more subtle signs felt by this poor but resilient community. The words 'climate change' are used and understood, but local explanations lean toward the more visceral, comparing past to present; sudden storm surges taking the lives of fishing relatives, dwindling fish stocks, the heat reflected on cheeks, the changing taste of the sea, water encroaching on the shoreline. Virginia says: "Fisherfolk have to be more careful and observant of the weather, but we still fish because we don't have a choice. If we stop doing it, how can our children survive?"
A collection of more than 7,000 islands, the Philippines is one of the most vulnerable countries to the negative effects of climate change, with little standing between islanders and the sea. It is also the world's third worst ocean polluter, due to plastic waste mismanagement and the country's 'single sachet economy'. On Suluan island, plastic products wash up from near and far, some in languages and brands unrecognisable to this isolated island. Marine life, and small, sustainable fishing methods are threatened by illegal and large-scale fishing practices which wreak havoc on the ecosystem, and those who depend on it.   
Environmental effects and climate change hit the poor the hardest, the scandal of poverty exacerbated by its impact. Women globally bear the brunt of this, yet here, they also take the lead to protect the island and themselves. Access to cheap, clean and reliable energy is not only key for environmental protection, but also for poverty alleviation. 
The island name 'Suluan' means 'light' and refers to the fishermen's torches spotted by explorers when first sighting this island. Fittingly, a solar torch was one of the few possessions Virginia was able to save, alongside precious family photographs, as Haiyan battered her island and destroyed her home. Without access to mainland electricity, the island was once dependent on fossil fuels as a source of light and power.
Six years on and solar takes on an increasingly meaningful role in her life, connecting her to the sea, daily, as her source of income, but also as her long-term goal to protect the island environment. For these women, renewable energy is a way of mitigating and reducing the contribution to the climate crisis, whilst maintaining sustainable, small scale fishing practices. Filipinos believe in the spiritual connection with nature, one woman describing how "the ecosystem has an aesthetic quality; you feel the clean water, the warm sand, the pebbles underfoot". 
A popular Filipino adage is that the 'mother is the light of the home'. Indeed, these women aim to transform their lives, both within the home and outside, spreading environmental messages and influencing others to use solar energy. They can now fish at night, use solar panels on boats to power communications, or mend their nets as dusk falls, lighting their homes afterwards to cook fish for their families. "Although we are a small island, we work together to protect it. We'd like this to be a renewable island." 
Typhoon Haiyan was a catalyst for the Institute for Climate and Sustainable Cities (ICSC), based in Tacloban, Philippines, to integrate renewable energy into post disaster response, and rebuild safer, more sustainable communities. Suluan was regarded as the most vulnerable island, its location meaning 90% of the country's typhoons are likely to make landfall there. Solar energy is key, not only for lighting and to ensure vital communication in future disasters, but as a low carbon solution, providing clean, reliable energy for the island.  
Women were more affected after Haiyan. They were the ones left in the homes during the day and dependent on the income of their husbands, whilst managing the resources of the entire family. After Haiyan, Virginia and the women's group were trained to use solar energy on a daily basis and before and during disasters.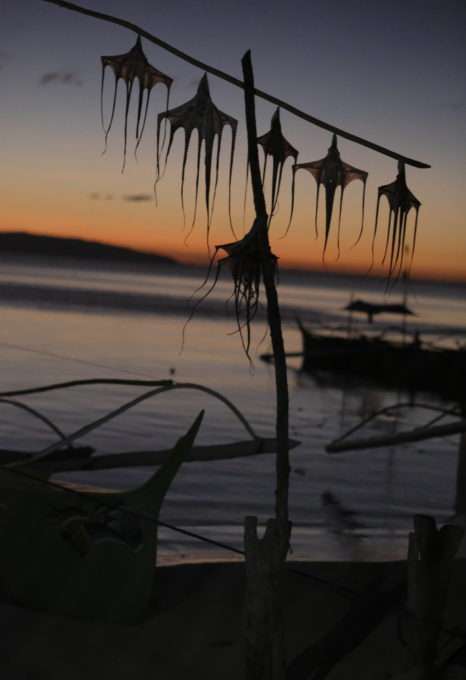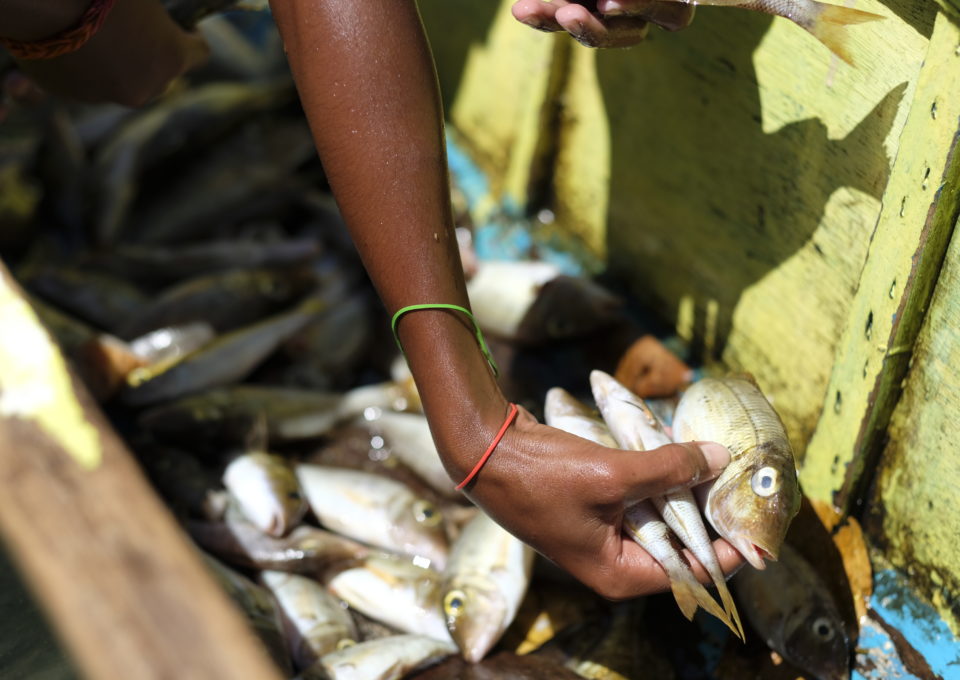 Continue reading...
To continue reading this article – and enjoy full digital access across Oceanographic – sign up to Ocean Hub today! More info below…
Keep reading by signing up for an Ocean Hub subscription
Ocean Hub. More than a magazine subscription.
As well the delivery of all new editions, members unlock access to exclusive products, services and discounts, as well as EVERY digital back issue we have published.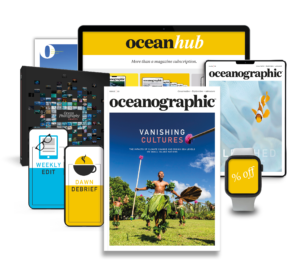 Find out more

about Ocean Hub subscription
Shop window
current issue
Back Issues
Enjoy so much more from Oceanographic Magazine by becoming a subscriber.
A range of subscription options are available.
Sea stories
Beautiful ocean stories straight to your inbox.
Join our community.