Conservation
Behind the lens: Tavish Campbell
Behind the Lens places a spotlight on the world's foremost ocean photographers. Each edition focusses on the work of an individual who continues to shape public opinion through powerful imagery and compelling storytelling.
Interview by
Oceanographic Magazine
Photographs by
Tavish Campbell
Interview by
Oceanographic Magazine
Behind the lens
A CELEBRATION OF THE ART CREATED BY PIONEERING OCEAN PHOTOGRAPHERS. FEATURING EXCLUSIVE INTERVIEWS AND BEAUTIFUL PHOTOGRAPHY.
Activist, conservationist, videographer and photographer, SeaLegacy Collective member and a key member of the Wild First network.
Tavish Campbell is a Canadian photographer and activist. Having grown up in the remote reaches of the Discovery Islands, he has long positioned himself on the conservation frontline of British Columbia. His footage and photographs of British Columbia's salmon farming industry dumping virus-infected blood into Canada's largest wild salmon migration route broke headlines the world over.
OCEANOGRAPHIC MAGAZINE (OM): HOW DID YOU FIRST CONNECT WITH THE UNDERWATER ENVIRONMENT AND ITS INHABITANTS?
TAVISH CAMPBELL (TC): I grew up on Sonora Island, which is situated just between Vancouver Island and the mainland on the northern end of the Salish Sea. I've always been pretty connected to the ocean. There's no ferry to our island so the local community all move about in small boats. It wasn't until I was around 15 when I got my diving certifications. I'd say it was really at that point that I was able to immerse myself in the underwater environment. That's when things really changed, when I was no longer just looking down at the fish from the surface but actually swimming with them. From then, I was really hooked.
OM: WHICH CAME FIRST, CONSERVATION OR PHOTOGRAPHY?
TC: Certainly conservation for me. Photography always has been, and will continue to be, a tool that we can use to try and assist in the conservation goals that we're working on. So, photography definitely came afterwards. Creativity and storytelling is a huge part of my photography, but it's all secondary to the singular goal of feeling like I need to communicate these things I'm witnessing out on the landscape to people.
OM: IT'S DIFFICULT TO GET HUMANS TO LOVE FISH IN THE SAME WAY THAT THEY DO MAMMALS, SO THAT CREATIVITY MUST BE PRETTY KEY.
TC: Yes, exactly. That's the story of my life. It's something that I joke about a lot with other photographers – as you say, everybody loves a warm-blooded animal with little furry ears, but getting people to love something that's cold and scaly is a different challenge. Fortunately, a lot of my work is pretty localised. It's often directed at people who are already somewhat aware of the issues and have at least a base level of understanding of the importance of these species. A lot of my work is dedicated to communicating the nuances of these stories, so I'm fortunate in that sense. Many of the people who follow my work already have an interest in salmon and know how important they are to the whole coastal ecosystem.
OM: WHAT WAS YOUR FIRST EXPERIENCE ON THE FRONT LINE OF THE ENVIRONMENTAL MOVEMENT IN BC?
TC: This is something that I've grown up with because both of my parents have been heavily involved in the environmental movement for as long as I can remember. I think that was a product of them living and spending more time in these remote areas of British Columbia. We had no option but to bear witness to what was happening in places where a lot of people don't have to opportunity to travel. That's often where the most destructive industries find a home.
OM: DO YOU REMEMBER AN INFLUX IN FISH FARMS IN THE AREA?
TC: They have always been present during my lifetime – there was certainly a period of expansion when I was younger. There was also generally a rising level of awareness across the providence of just how damaging these farms were, when residents began realising the impacts they were having on the salmon. The first key moment for me was when a dear friend Alexandra Morton started doing work on the impacts of sea lice on our wild salmon. I would've been maybe 13 years old when I had an opportunity to go out in a boat to sample these small juvenile wild salmon on their outward migration to sea and contribute to her research. I was able to witness first-hand the destructive effects of sea lice on these baby salmon. We were catching small little smolts the size of your finger that were absolutely covered in lice. They were unable to swim and were just dying on the surface. It was a pretty devastating thing to see, but it was also highly motivating. It made me want to stand up and actually do something to protect my home.
OM: DOES USING THAT DEVASTATION TO RAISE AWARENESS HELP YOU TO COPE?
TC: Yeah – a lot of the work I do does focus on some pretty grim situations and suffering species on our coast, but at the same time I try to mix it up with a lot of beauty because I think that's important as well. It's hugely important that we also share stories of beauty and that's a motivating factor for me personally – the love for the coast and for my home, which is ultimately why I do this work. I feel like I don't have any other option. I can't just stand by and watch this stuff happen. I'm in a place of incredible privilege to have the resources and access to witness and also document these tragedies along our coast. So, I really have a responsibility to do something about it and ultimately try to give back.
OM: WHY HAS THERE BEEN A BACKLASH AGAINST THE SALMON CONSERVATION MOVEMENT IN BRITISH COLUMBIA?
TC: Well, there's rage because those who make money off these destructive industries feel threatened. This whole providence, since colonialization, is built on resource extraction. That's largely the colonial culture – we showed up and started killing things, cutting down trees and extracting things in an attempt to amass wealth for ourselves. So anytime you stand up and call into question these practices there are going to be people who feel threatened by that because their livelihoods depend on it. Whether it's the logging of old-growth forests, destructive fishing practices or fish farming, there's always going to be backlash because we live in a system where the economy is held up as this sacred thing.
OM: THERE ARE A LOT OF QUALIFIED EXPERTS IN THE FIELD OF FISHERIES AND SALMON WHO ARE ADAMANT THAT THE FISH FARMS ARE HAVING NO IMPACT.
TC: There's always a backstory. Those particular scientists who are willing to say these things have ulterior motives. They're either being paid, or they're being funded by industry, or they're having their research supported in ways that prevent them from saying what they really should be saying. Within any controversial issue, industry is always going to be able to find scientists who are willing to inject doubt into the conversation. It's exactly what happened with tobacco, it's exactly what's happening with climate change. We see it happening on the coast with our fisheries science as well, where the weight of evidence clearly shows that fish farms have a negative impact on our wild salmon stocks. Yet the science can be perpetually argued because it's so easy for industry to find and prop up a scientist who is willing to cast some doubt.
OM: WHAT OTHER THREATS DOES THE WILDLIFE IN BRITISH COLUMBIA FACE?
TC: There's a whole range of different campaigns that people are working on in British Columbia – my two main focuses are wild salmon and forestry, old-growth logging. These two things are connected and intertwined – everything is in our coastal ecosystem. I think that's a mistake we often make, regarding these things as separate issues that we can attack and communicate separately. Old-growth logging is something that's really close to my heart because again, growing up in these small remote areas, that's another thing that I didn't have an option to not witness.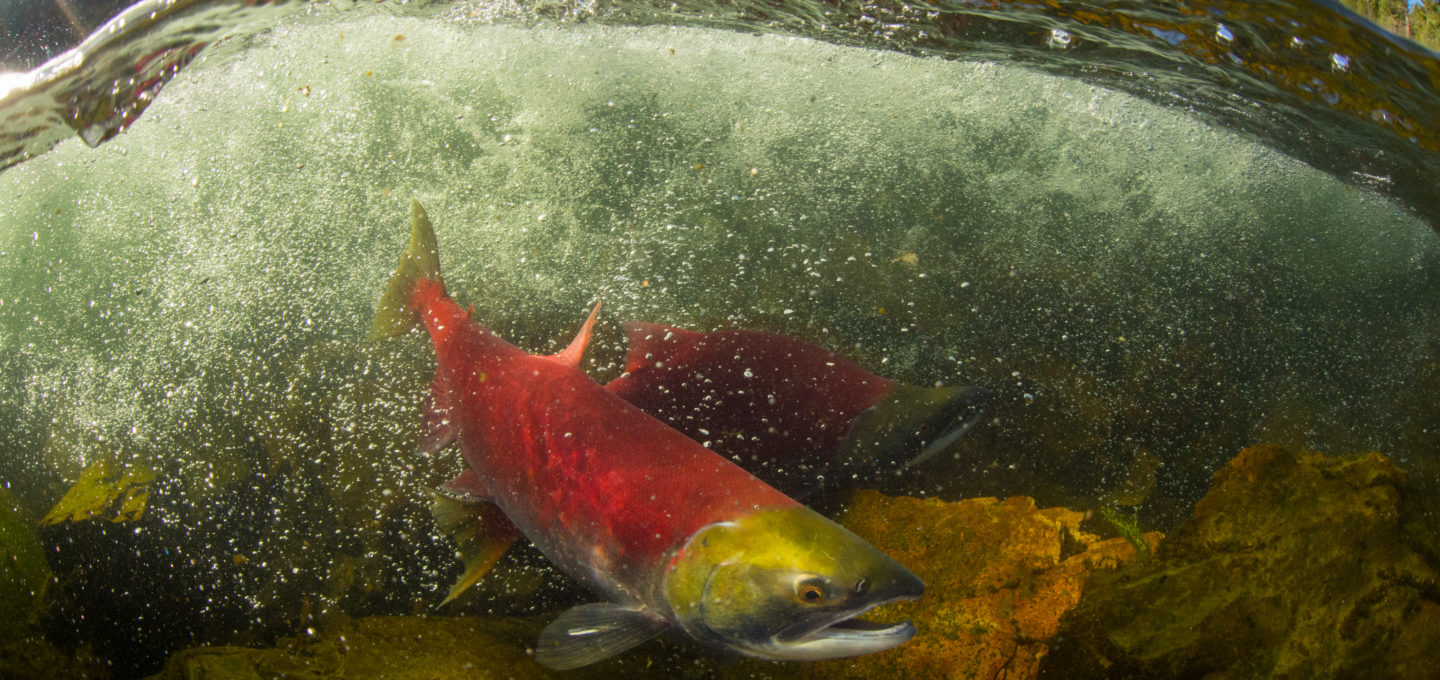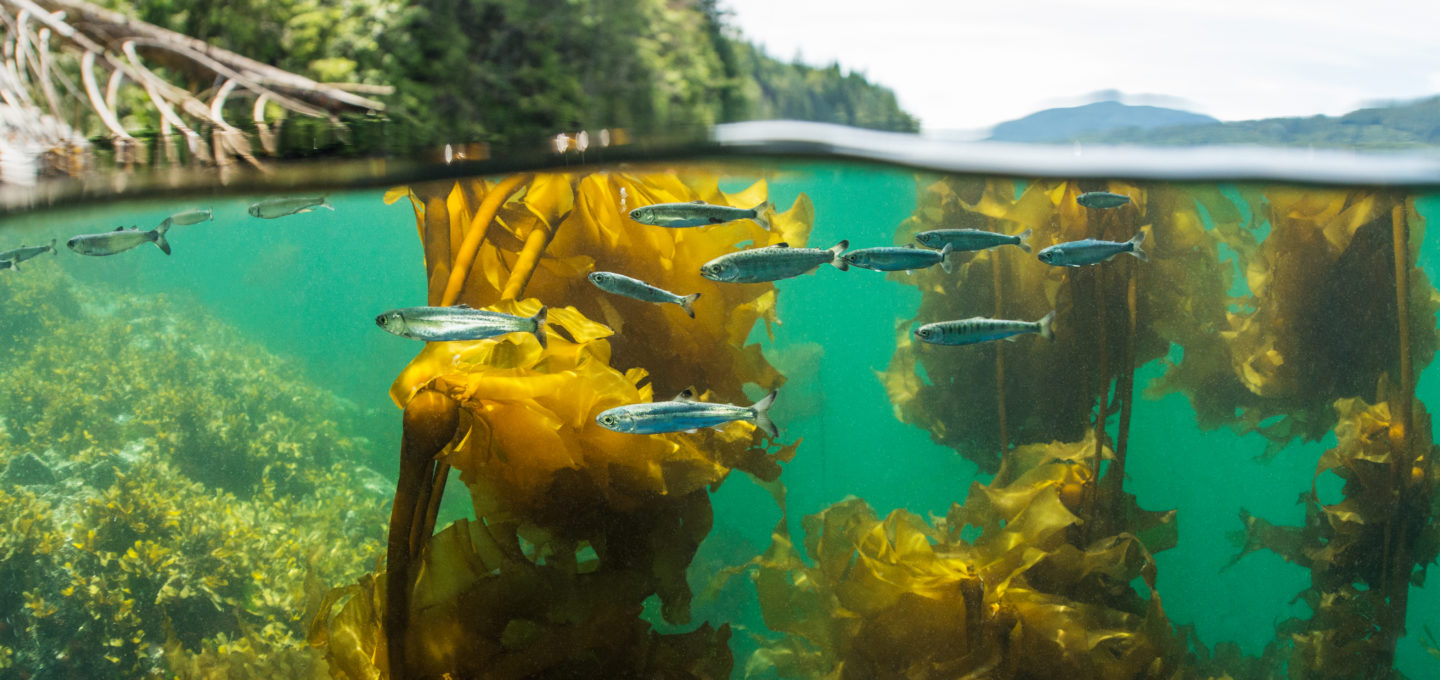 Photographs by
Tavish Campbell
Continue reading...
To continue reading this article – and enjoy full digital access across Oceanographic – sign up to Ocean Hub today! More info below…
Keep reading by signing up for an Ocean Hub subscription
Ocean Hub. More than a magazine subscription.
As well the delivery of all new editions, members unlock access to exclusive products, services and discounts, as well as EVERY digital back issue we have published.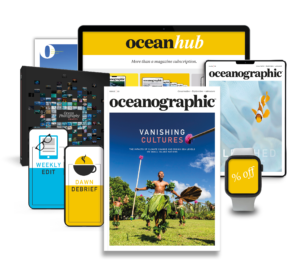 Find out more

about Ocean Hub subscription
Shop window
current issue
Back Issues
Enjoy so much more from Oceanographic Magazine by becoming a subscriber.
A range of subscription options are available.
Sea stories
Beautiful ocean stories straight to your inbox.
Join our community.