Conservation
The mangrove police
Decades of deforestation to make way for agriculture, aquaculture and mining has left Madagascar's coastlines, communities and wildlife vulnerable to climate change and biodiversity loss. However, some local volunteer initiatives are looking to restore the balance.
Words & photographs by
Nick Riley
Words & photographs by
Nick Riley
As we were nearing Ambaro Bay, Haja Ramiandravola, the WWF organiser with whom I was travelling stopped the vehicle and pointed. The view was bleak, a vast expanse of mud stretching almost to the horizon, studded with the occasional twisted stump. I had become used to these desolate scenes on my travels through Madagascar – the smouldering remains of forests, the bald mountainsides where landslides had left red, open wounds. 
A sound came from where he was pointing, the sound of chopping. In the distance, a figure, alone in the muddy expanse, was working at one of the few remaining stumps. We watched and listened as his blows fell, the sounds disjointed from the action by distance. He worked at the stump with his axe until he could loosen it, threw it on his shoulder, and set off. We watched him leave, picking his way through what had until not too long ago been dense mangrove forest, but was now only mud. 
For a conservation photographer and filmmaker, Madagascar is in many ways a dream assignment. The island has been isolated from the rest of Africa for 88 million years, and of its 250,000 species, more than three-quarters are found nowhere else on Earth. I had been on the road with the WWF in Madagascar for several weeks, travelling across the country to photograph and film some of their major conservation projects in the country, from marine parks to lemur protection programs. On the island of Nosy Hara, I had photographed a chameleon no bigger than a human thumbnail, Brookesia Micra, totally undiscovered before 2005. In Marojejy National Park, we had seen some of the rarest primates on the planet, the bright white silky sifakas, whose population now numbers no more than a few hundred. There had been jewel-like frogs, and timid tenrecs, miniature hedgehog-like animals endemic to the island. 
But tempering all of my wonder at the stunning biodiversity of Madagascar, was the scale of environmental destruction I saw in the country. I had come expecting to see large areas of felled rainforest. What I was unprepared for was just how little forest still remains. Over the last century, the island has been nearly completely cleared of its trees, and the rivers run thick with topsoil being carried out to sea from the resulting erosion. Astronauts on board the International Space Station have said that, from space, Madagascar looks like a landmass 'bleeding into the ocean'. The longer I spent there, the more I realised how vital it is for organisations like WWF to support the conservation work of local communities in the fight to protect what still remains.
Ambaro Bay, on the northwest coast of Madagascar, is one of the most biodiverse marine ecosystems in the country. As the leading producer of traditionally fished shrimp and crab, its economy depends almost entirely on the mangrove forest. The forest is the breeding ground and nursery for fish, molluscs and crustaceans. It is also an important nesting site for hundreds of bird species, including the critically endangered Madagascar fish-eagle, one of the world's rarest birds of prey.
Providing for one's family in the near term can force actions that are not sustainable long term. Mangroves used to cover the whole bay area, but have been cleared for timber, shrimp aquaculture, rice farming and mining, or damaged by erosion. Tavy – the local word for "slash and burn" agriculture – is as widespread here as it is elsewhere in Madagascar. An acre or two of forest is cut, burned and planted with rice. After several years, that area is left fallow to recover and the process is repeated elsewhere. As population pressure intensifies the practice, it becomes less and less sustainable. Charcoal production is another leading cause of deforestation. 
"This deforestation is linked to population growth and amplified by migration in the coastal areas of north and west Madagascar, as people flee drought and poverty in the south," explained Heritiana Rakotomalala, a technical manager at WWF-Madagascar whom I spoke with after the assignment. "As a result, the need for fuel wood increases considerably. Some migrants who have no land or money resort solely to the exploitation of mangroves for charcoal and other things to survive." In just three decades, Madagascar has lost about a quarter of its mangrove forest area. In Ambaro Bay, the rate of deforestation is more than double the national average and it is estimated that close to half of the forest has already disappeared. As the mangroves vanish, so too do the livelihoods of the population.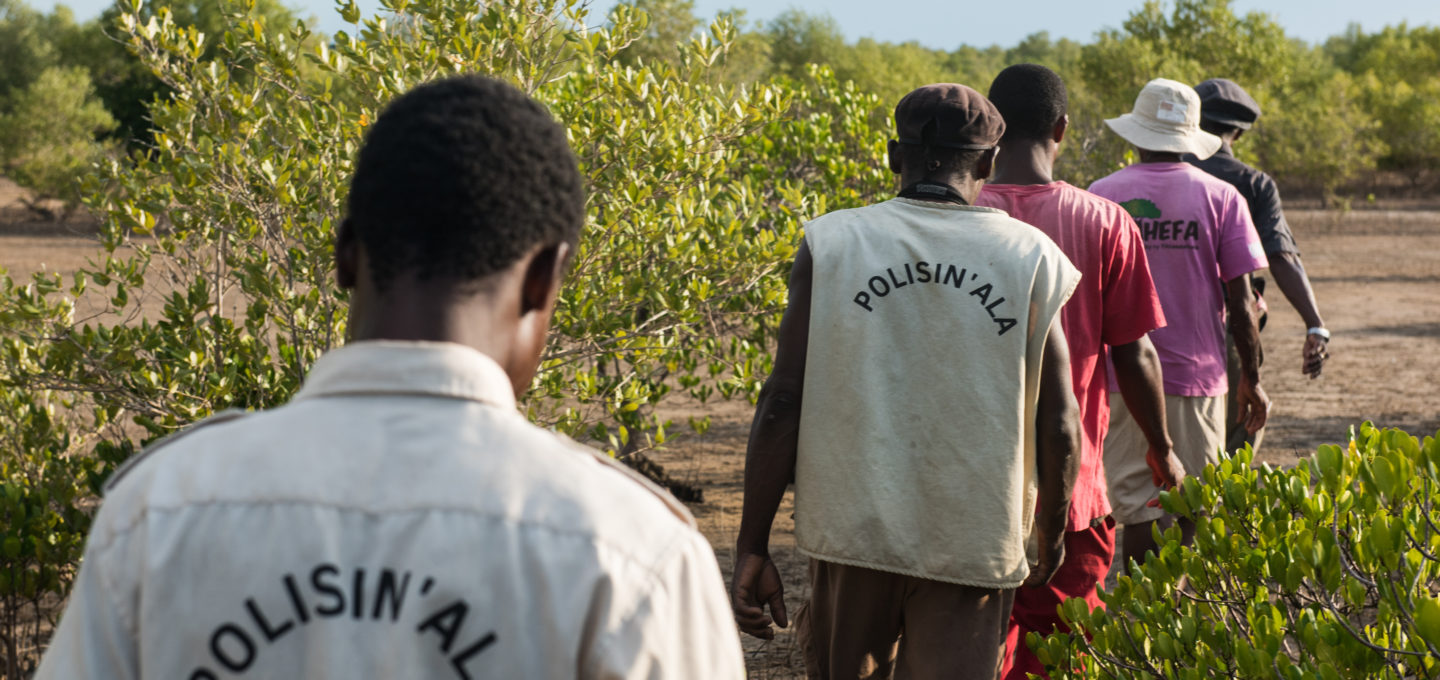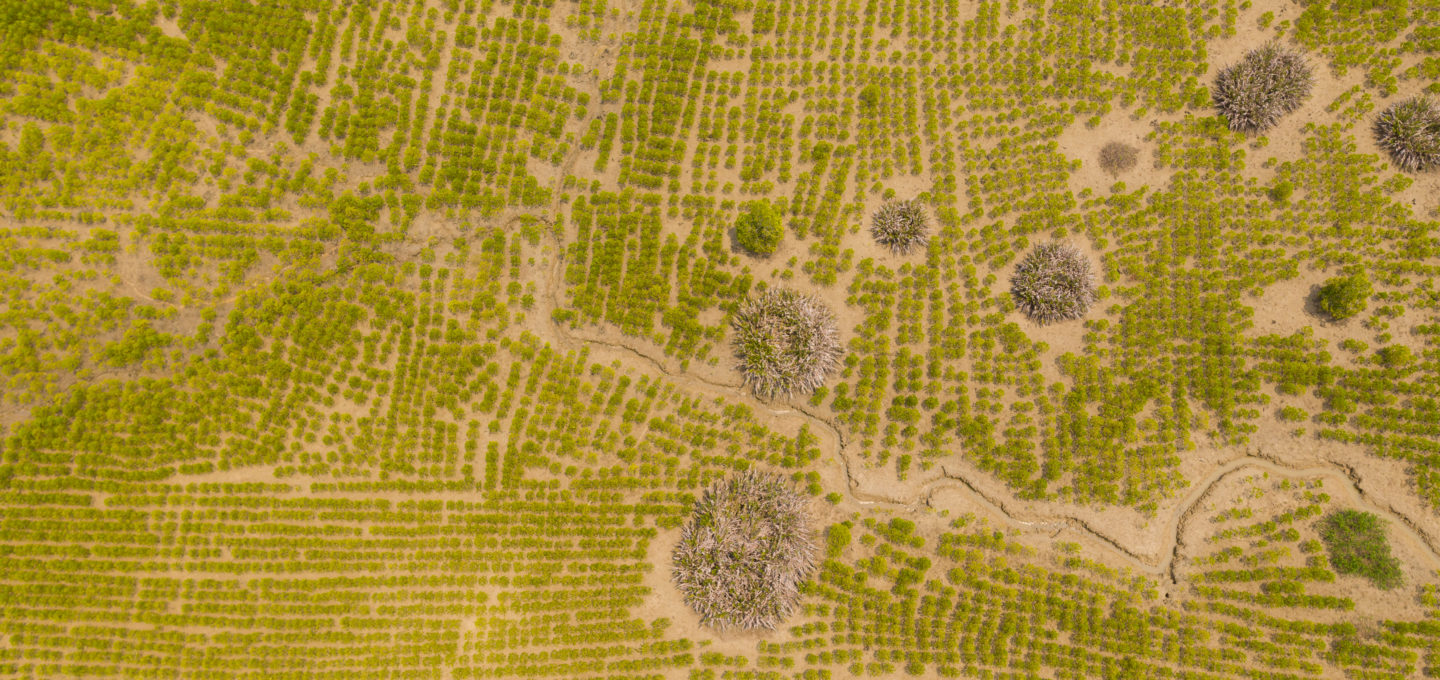 Continue reading...
To continue reading this article – and enjoy full digital access across Oceanographic – sign up to Ocean Hub today! More info below…
Keep reading by signing up for an Ocean Hub subscription
Ocean Hub. More than a magazine subscription.
As well the delivery of all new editions, members unlock access to exclusive products, services and discounts, as well as EVERY digital back issue we have published.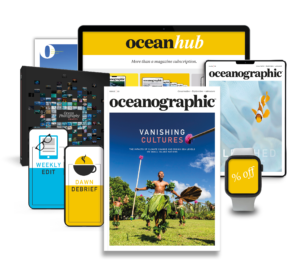 Find out more

about Ocean Hub subscription
Shop window
current issue
Back Issues
Enjoy so much more from Oceanographic Magazine by becoming a subscriber.
A range of subscription options are available.
Sea stories
Beautiful ocean stories straight to your inbox.
Join our community.