Conservation
The oysters of Loch Craignish
The UK's first community-led native oyster restoration project is up and running in Loch Craignish, Argyll, Scotland. After an encouraging start, what does the future hold for the programme?
Photographs by
Seawilding and Loch Visions
Native Oysters were once common around the British shoreline, so much so that in the 19th century, 30 million were harvested annually in the Firth of Forth outside Edinburgh, and the North Sea was reportedly blue instead of the pea-green we know now, on account of the vast oyster beds that filtrated and cleaned the water.
Now, 95% of Europe's native oyster beds have disappeared, and in Scotland only a few relic populations, mainly at the head of remote sea lochs, remain. This is to the lasting detriment of coastal biodiversity because science now recognises that native oysters are "eco-system engineers" cleaning the water, sequestering carbon, and promoting bio-diversity by forming complex three-dimensional beds that become fish spawning grounds and nurseries. Recent research suggests over 90 species of marine life co-exist with native oysters, and in places where they are present in numbers, there's a surge in sea life.
For these reasons native oyster restoration is a growing field of interest worldwide. In Scotland, the largest restoration effort, is a community-led project, at Loch Craignish in Argyll, run by our charity Seawilding. 
Why Loch Craignish? Like so many sea lochs, native oysters once existed in abundance here. Walk along the shoreline and you can pick up colossal shells, some weighing up to 800 grammes. We don't know how old these are, they may be centuries old, but it is proof positive that they were once here in numbers. Human predation is the most likely cause of their disappearance, although disease is also a possible factor. Recently, we discovered a fascinating account of the Loch from 1900, in the book "Autumns in Argyleshire with Rod and Gun" by the Hon. A.E Gaythorne Hardy. This snippet suggests how much has been lost:  
"…long lazy tangle waving its broad streamers over the dark rocks, the fish darting about among the undergrowth, the comical crabs parading, fighting, and gormandising at the bottom; and sea-urchins, from great red fellows as big as a good-sized melon, called seal's eggs by natives, to little ones no bigger than a walnut, which, in some places, literally pave the sand. … Every pool left by the tide is full of corallines and beautiful anemones, and the shore hunter may gather a rich harvest by turning the stones, digging in the sand…"
The book goes on to describe oysters that were five times the normal size, and far more delicious. But, sadly, like so much of Scotland's coastal waters, Loch Craignish is no longer the rich marine habitat described here.  We have a popular yacht marina, and a sea trout farm, both of which are effluent producing, and scallop dredgers continue to plough up the centre of the Loch. 
Fortunately, we also have sheltered lagoonal areas which remain relatively untouched. Here, we have found relic populations of native oysters, numbering a few hundred, but these are too old and dispersed to be viable self-sustaining populations.  
After a successful pilot study, in 2020 we secured grants from the National Lottery and the Esmee Fairbairn Foundation for a 5-year project to release 1 million native oysters into Loch Craignish to restore the relic beds. Our partners are our local volunteer association, CROMACH, (Craignish Restoration of Marine and Coastal Habitats), the Ardfern Yacht Centre, the Institute of Aquaculture at Stirling University, the Scottish Association of Marine Sciences (SAMS) and Heart of Argyll Wildlife Organisation. 
We use a floating nursery system, the first of its kind in the UK, to grow the juvenile native oysters – "spat" – which come from Morecambe Bay hatchery. They arrive weighing around 1 gramme each and, after three months of growth in the summer, weigh around 12 grammes. At this stage, we put them on pre-surveyed seabed sites with the right substrate of pea gravel and shell. At a low spring tide, volunteers gather along the shoreline to broadcast them into the shallows, while others are distributed by kayak and paddle-board. So far, we've introduced 160,000 to the loch, and in 2021, we plan another 200,000. The survival rates, to date, are very encouraging.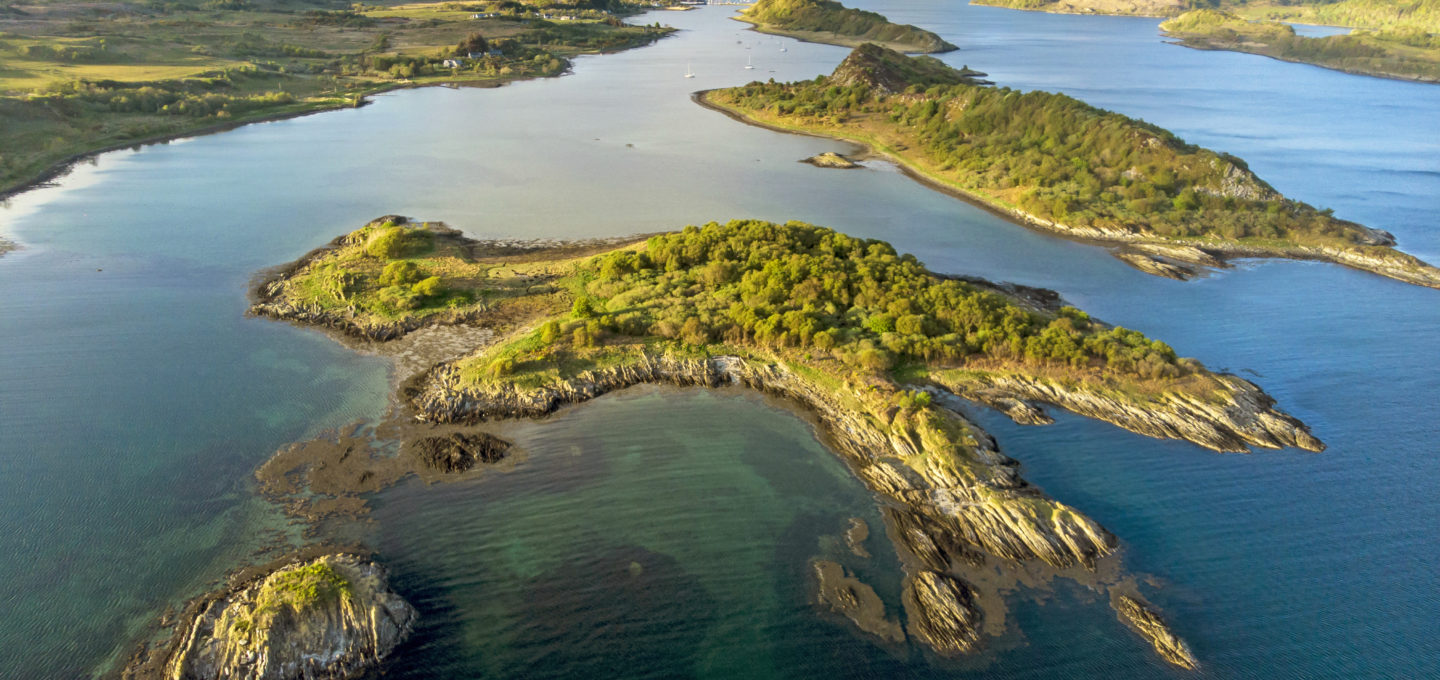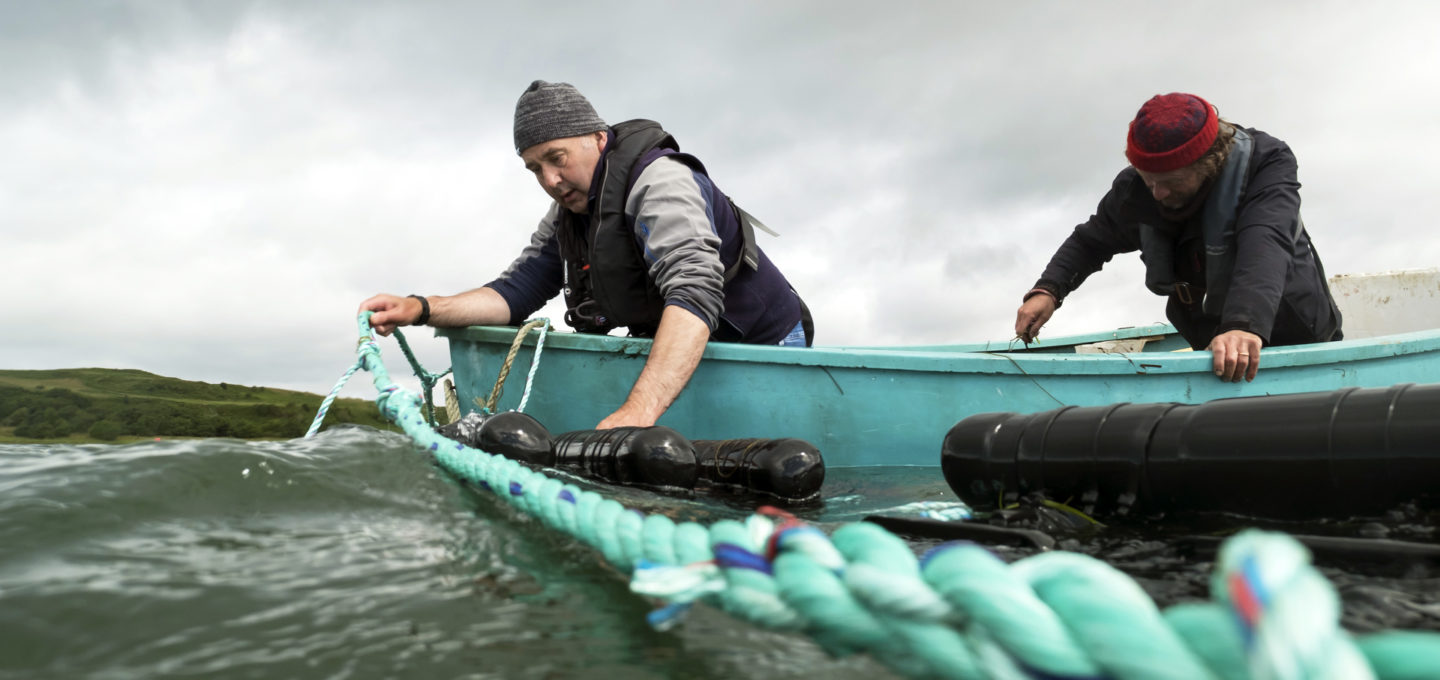 Photographs by
Seawilding and Loch Visions
Continue reading...
To continue reading this article – and enjoy full digital access across Oceanographic – sign up to Ocean Hub today! More info below…
Keep reading by signing up for an Ocean Hub subscription
Ocean Hub. More than a magazine subscription.
As well the delivery of all new editions, members unlock access to exclusive products, services and discounts, as well as EVERY digital back issue we have published.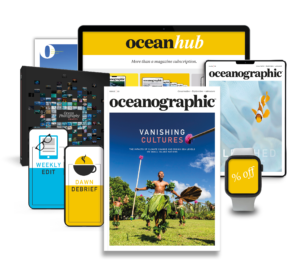 Find out more

about Ocean Hub subscription
Shop window
current issue
Back Issues
Enjoy so much more from Oceanographic Magazine by becoming a subscriber.
A range of subscription options are available.
Sea stories
Beautiful ocean stories straight to your inbox.
Join our community.