Adventure
The rangers of Cocos Island
Costa Rica's Cocos Island National Park is regarded as having one of the world's most pristine underwater ecosystems - a fact that attracts both tourists and illegal fishermen. Sea Shepherd visited the island to better understand the important conservation work being undertaken by the island's small team of rangers.
Words & photographs by
Simon Ager
Words & photographs by
Simon Ager
Red footed boobies hovered within arm's reach, unperturbed by our presence and curious of our activity. We lowered our small boat into the water and readied ourselves for a rare visit ashore. The park's rangers had invited us to visit their station, the only habitation on the imposing jungle-clad island that jutted up from the sea a short distance away from where we were anchored. As we motored towards shore – to an island of misted hilltops and gigantic waterfalls, of birds that do not consider man a threat – I was struck by the rawness of life here, the sense of prehistory that hung in the air. It was achingly beautiful. 
The rangers who call the remote Cocos Island home are not here for the scenery. They are here to maintain that rawness of life, to protect Cocos Island National Park and the species that live within its boundaries. The park has benefitted from protected status for several decades – afforded protected status by the Costa Rican government in 1978 and declared a UNESCO World Heritage Site in 1997 – but remains under siege. Within minutes of arriving at the station – a series of humble shelters that shield those posted here from the regular rains – we are afforded an insight into the important work the rangers do. Laid out in front of us is ten miles of illegal longline confiscated during patrol the previous day. It is striking to see the line piled up – evidence that the conservation efforts of the rangers and their anti-poaching patrols within the park are paying off. 
I was visiting Cocos Island and its surrounding waters as part of a Sea Shepherd Conservation Society expedition, working with Skytruth. Our mission was to both bring to life the splendour of a remote and vibrant place through photography and videography, but to also highlight the many plights it is facing, particularly illegal, unreported and unregulated (IUU) fishing, and why the protection of this part of the Pacific Ocean is so important. The expedition formed part of Sea Shepherd's ongoing Operation Mamacocha, a campaign to target illegal fishers in the Eastern Tropical Pacific. 
Cocos Island National Park is part of the Eastern Tropical Pacific Marine Corridor, an area that covers almost 2,000,000 sq km. It comprises the waters, coasts and islands of World Heritage sites in Panama, Peru, Colombia, Ecuador and, of course, Costa Rica. It is a critical migratory pathway for sharks and other large pelagic species, meaning the devastating effects of IUU are felt far and wide, not just in local waters and on local reefs.
For ten days the Brigitte Bardot remained at anchor in Chatham Bay while I and the rest of the Sea Shepherd crew worked to better understand the conservation efforts being undertaken by the rangers and the many successes they have achieved. It was an honour to visit this remote and revered island – a place that limited numbers of tourists and journalists get to visit. Access is at the sole discretion of the park rangers. Overnight stays are strictly prohibited, as is the collection of any flora and fauna – as you would expect. 
Our first morning with the rangers was illuminating. Their passion for the island and the species they were protecting was absolute. The task at hand was relentless – and hard work. Reeling in confiscated longlines, for example, took hours. The rangers pulled all lines – as well as thousands of baited hooks, buoys and anything that has fallen prey to an easy meal – aboard their patrol boats by hand. Each haul takes hours to bring in, and everything – line, hooks and dead marine life – is taken ashore. All biomass is destroyed. 
IUU fishermen regularly deploy their lines just outside the park's boundary. Many lines drift inside, poaching species in protected waters. Those lines that remain outside the park's limits catch those very same species – marine life know no borders. It's easy work for the fishermen – provided their lines don't get found and confiscated.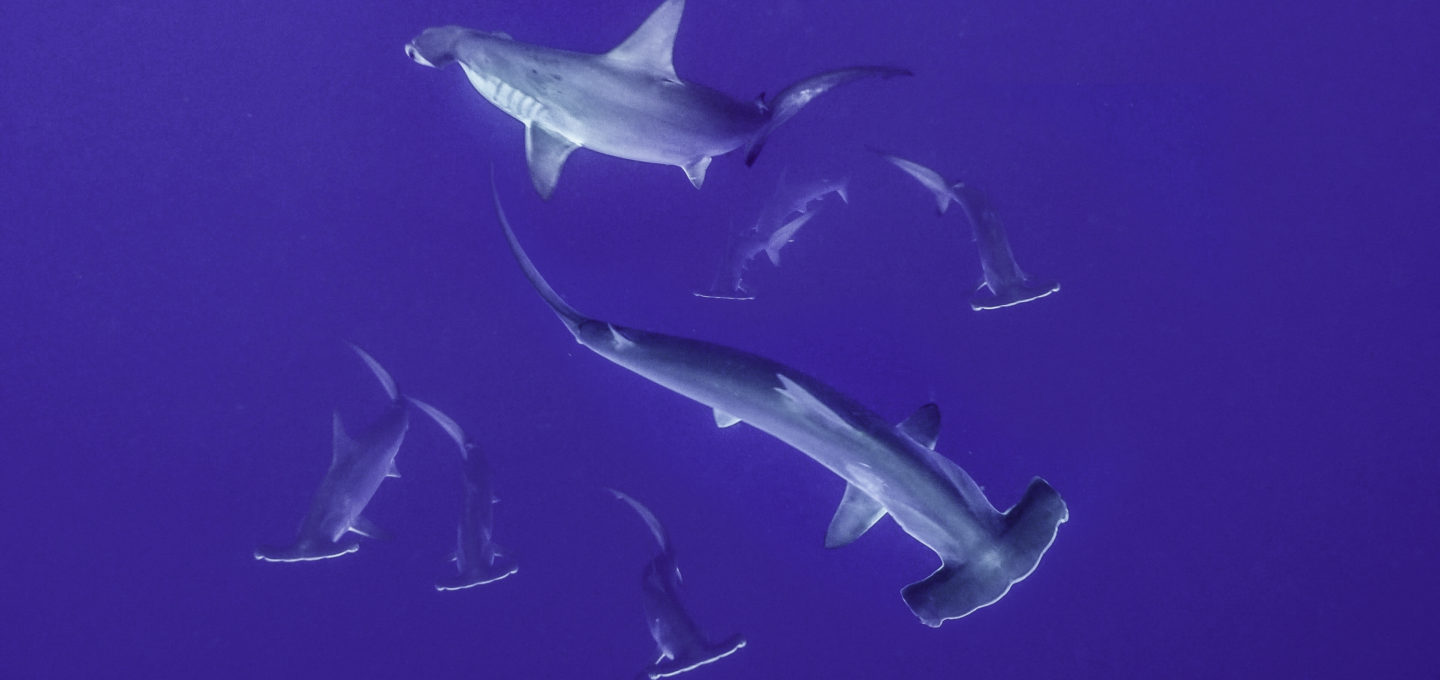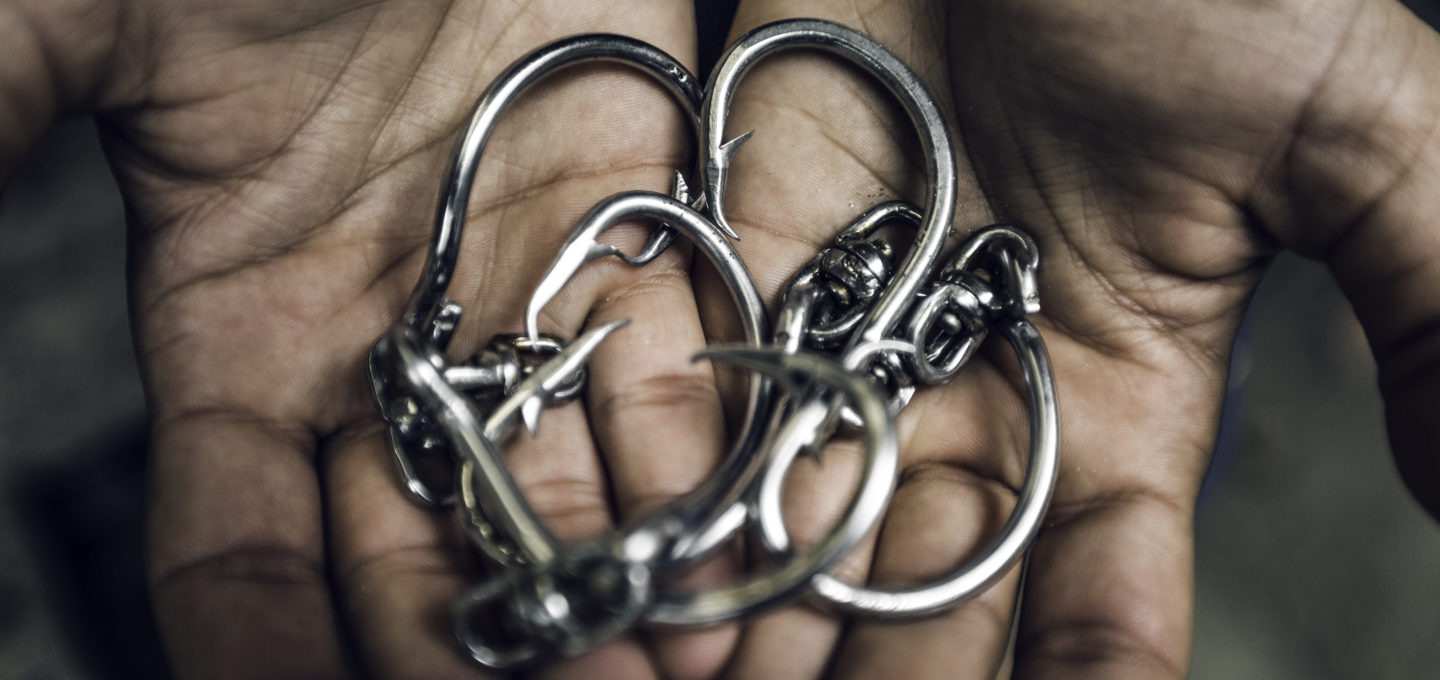 Continue reading...
To continue reading this article – and enjoy full digital access across Oceanographic – sign up to Ocean Hub today! More info below…
Keep reading by signing up for an Ocean Hub subscription
Ocean Hub. More than a magazine subscription.
As well the delivery of all new editions, members unlock access to exclusive products, services and discounts, as well as EVERY digital back issue we have published.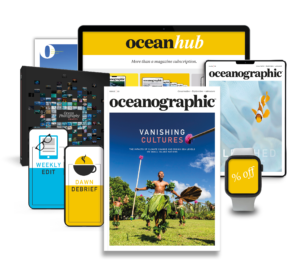 Find out more

about Ocean Hub subscription
Shop window
current issue
Back Issues
Enjoy so much more from Oceanographic Magazine by becoming a subscriber.
A range of subscription options are available.
Sea stories
Beautiful ocean stories straight to your inbox.
Join our community.