Exploration
Titan meets Titanic
History was made on July 10, 2021, when Stockton Rush and his team at OceanGate reached the Titanic, at a depth of approximately 4,000 metres, in Titan, the only submersible of its kind.
Photographs by
David Concannon, Kim Frank & Renata Rojas
Once upon a time, a little boy dreamt of being an astronaut, then Captain Kirk of the Starship Enterprise, and from there Han Solo, commanding the Millennium Falcon. That same boy took apart his stuffed bear to study the mechanism that made the animal talk. When this boy became a young man, he built his own fibreglass plane from a 600-page manual and a kit, starting in his mother's garage. Decades later, he envisioned a new kind of crewed submersible in a unique shape, utilising materials not yet used in deep ocean exploration. A submersible that would defy convention and have the potential to democratise ocean exploration. Meet Stockton Rush, founder of OceanGate Expeditions, creator of the Titan submersible.
Stockton is now on a quest. If you've heard the phrase, "You can recognise a pioneer by the arrows in his back," you would recognise Stockton. His determination and confidence have grown into necessary armour.
With an unusually thick shock of grey hair, chiselled features, and piercing blue eyes, his dynamic energy and witty, mad scientist personality burst forth. Wild genius seeps out from his foundation of California laid-back cool, with a veneer of Seattle style suitability tossed in for the sake of business meetings.
"What makes Titan different than anything ever built?" I ask, setting match to tinder.
"Essentially, the difference is the carbon fibre and titanium pressure vessel. Carbon fibre is used successfully in yachts and in aviation, but it has not been used in crewed submersibles."
According to Stockton, this is because of fear. He believes there is no room for innovation because of great fear about using new materials. Given how small the submersible manufacturing space is, and how few new subs are made, there is not a lot of motivation for stretching the envelope. Members are either not used to innovation or not welcoming to a new entrant.
In Stockton's words: "I'm so far out of the box, that if you are in the box, outside the box looks like a bunch of maniacs. Out of the box maniacs smashing the box. The big push back from the existing players in the industry is that it's not been done before. And if has not been done before in a crewed vehicle, then where is the guy who is going to risk it? Well… here he is."
Stockton Rush, founder and CEO of OceanGate.
Dreamers who are doers rank high on my list of favourite kind of people. Much higher than those who say it can't be done. Significantly higher than those who judge other people's dreams.
"How can you put a price on a dream?" says Renata Rojas, an underwater explorer and Mission Specialist on several of OceanGate's expeditions.
We are onboard the Horizon Arctic to take part in the first round of Titan's test dives to Titanic. The ship's crew is constructing a ramp of rollers designed to launch the platform once we are out at sea, 600 kilometres from our dock in St John's, Newfoundland. Out the windows of the bridge, brightly coloured cottages tucked into the hills seem a calm juxtaposition from the open ocean that beckons beyond the protected cove.
"It's a unique opportunity to be an authentic part of an expedition. For me the dream of being an oceanographer, out on the ship, working in the sub – I'm doing it. The whole thing. Not just getting onboard and waiting for my turn. It's surreal, the people here on this first mission. These are people I've read about in books and followed on television, now they are passing down their experience to me. It hasn't sunk in yet. The enormity of this."
The Titanic strikes a deep emotional chord with millions of people. Many aspire to someday explore its secrets or merely visit the site as we are doing now, each day for the next week. Renata has pursued her dream with a relentlessness even she cannot explain.
"Ever since I was a child, I've wanted to go to Titanic. I was 12 years old when I saw the movie, 'A Night to Remember.' I was already a diver, with my dad. That's how I became fascinated with shipwrecks. Titanic had not yet been found. I was drawn to the mystery – how could something so big, it was called unsinkable, disappear from the face of Earth? I was determined to find it. First, I needed to become an oceanographer. So, I applied and enrolled to the maritime academy in New York. But, on September 1st, 1985, just as I'm starting school, I see a picture of a boiler on television. They had found Titanic. All I could do is cry.
"I said 'Okay, I will meet these people and ask them how I can get to Titanic.' I drove all the way to Massachusetts to hear the person credited with discovering the Titanic speak. I got in line to talk to him. He told me that there would never be another expedition to the Titanic and if that is what I was hoping to do, I would never do it. I left disillusioned and actually changed my career, deciding to become a banker instead. One day I see a front-page photo of William F Buckley climbing out of a submersible. He isn't a scientist, he doesn't have a PhD, he just has money. I thought, 'Maybe that is what I could do?' Unfortunately, I did not make that much money. But I did start trying to find out what is the best way to go."
Photographs by
David Concannon, Kim Frank & Renata Rojas
Continue reading...
To continue reading this article – and enjoy full digital access across Oceanographic – sign up to Ocean Hub today! More info below…
Keep reading by signing up for an Ocean Hub subscription
Ocean Hub. More than a magazine subscription.
As well the delivery of all new editions, members unlock access to exclusive products, services and discounts, as well as EVERY digital back issue we have published.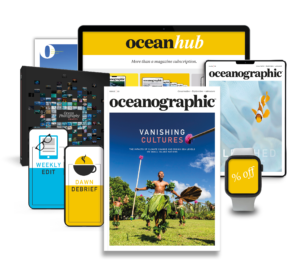 Find out more

about Ocean Hub subscription
This feature appears in ISSUE 20: Antarctica: Cousteau's call of Oceanographic Magazine
Supported by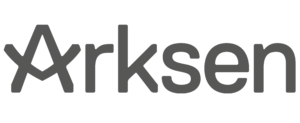 Shop window
current issue
Back Issues
Enjoy so much more from Oceanographic Magazine by becoming a subscriber.
A range of subscription options are available.
Sea stories
Beautiful ocean stories straight to your inbox.
Join our community.