I believe in the IMPOSSIBLE. The impossible starts with recasting old narratives and seeing the world in new ways. Photography is a powerful tool that allows us to reframe the current narrative, see differently and reimagine the future.
ABOUT AMI
Ami Vitale is a Nikon Ambassador and National Geographic Magazine photographer, writer and filmmaker.
Ami Vitale has traveled to more than 100 countries, bearing witness not only to violence and conflict, but also to surreal beauty and the enduring power of the human spirit. Throughout the years, Ami has lived in mud huts and war zones, contracted malaria, and donned a panda suit— keeping true to her belief in the importance of "living the story."  In 2009, after shooting a powerful story on the transport and release of one the world's last northern white rhinos, Ami shifted her focus to today's most compelling wildlife and environmental stories. 
Instyle Magazine
named Ami one of fifty
Badass Women
, a series celebrating women who show up, speak up and get things done. She appeared alongside a group of incredible women including Jane Goodall, Christiane Amanpour and Ruth Bader Ginsburg. She has been named Magazine photographer of the year in the International Photographer of the Year prize, received the Daniel Pearl Award for Outstanding Reporting and named Magazine Photographer of the Year by the National Press Photographers Association, among others. She is a six-time recipient of World Press Photos and published a best-selling book, Panda Love, on the secret lives of pandas.
Her photographs have been commissioned by nearly every international publication and exhibited around the world in museums and galleries.  She is a founding member of
Ripple Effect Images
, an organization of renowned female scientists, writers, photographers and filmmakers  working together to create powerful and persuasive stories that shed light on the hardships women in developing countries face and the programs that can help them. She is chair of the Photographers Advisory Board for National Geographic and also on the Photojournalism Advisory Council for
The Alexia Grants
.
MORE JUDGES
The Ocean Photography Awards judging panel consists of seven world-renowned photographers. Discover more: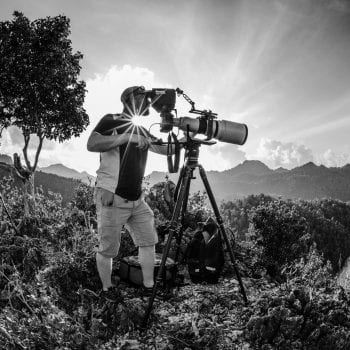 John Weller
Founder of the Last Ocean Project
About John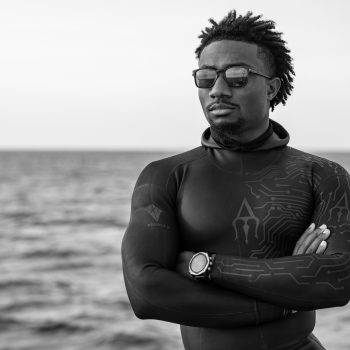 André Musgrove
Underwater photographer & freediver
About André
Sea stories
Beautiful ocean stories straight to your inbox.
Join our community.