Climate change
Coral Reef Breakthrough launches to prevent extinction of coral reefs
Coral Reef Breakthrough launches to prevent extinction of one of the world's most threatened, yet most valuable and most biodiverse ecosystems.
Written by
Oceanographic Staff
Photographs by
Matt Curnock

The International Coral Reef Initiative (ICRI), a network including 45 countries who represent over 75% of the world's coral reefs, has launched the Coral Reef Breakthrough in partnership with the Global Fund for Coral Reefs (GFCR) and the High-Level Climate Champions (HLCC) at the 37th International Coral Reef Initiative General Meeting. The Coral Reef Breakthrough aims to secure the future of at least 125,000 km2 of shallow-water tropical coral reefs with investments of at least US$12 billion to support the resilience of more than half a billion people globally by 2030.
Commenting on the Breakthrough, H.E Razan Al Mubarak, UN Climate Change High-Level Champion for COP28, said: "Coral reefs are more than just beautiful; they are our lifelines. They are essential to the security and resilience of many nations, especially those in low-lying island states. These are nations staring down the barrel of climate change. The Coral Reef Breakthrough is an initiative for the world, for the hundreds of millions who depend on these coastal communities."
Coral reefs exist in more than 100 countries and territories, and support at least 25% of marine species; they are integral to sustaining Earth's vast and interconnected web of marine biodiversity and provide ecosystem services valued up to $9.9 trillion annually. More than one billion people, including vulnerable coastal communities, whose daily lives are inextricably linked with life below water, depend healthy coral reefs. They are essential to the security, resilience, and climate adaptation of many of the most climate-vulnerable nations on Earth, yet the functional existence of these critical ecosystems is at stake due to the climate crisis and other anthropogenic stressors. The window for protecting these ecosystems is closing rapidly.
The Coral Reef Breakthrough is grounded on science-based, measurable, and achievable goals for state and non-state actors to collectively conserve, protect, and restore coral reefs at the scale that is needed to secure the future of these vital ecosystems and their critical contributions to humanity. Setting the first global targets for coral reefs, the Breakthrough will be realised by catalysing public and private financial flows and supporting sustainable conservation investments. These will activate and enhance proven solutions and mobilise aligned actions to achieve the Sharm-El Sheikh Adaptation Agenda's Ocean and Coastal Impact System targets and the Kunming-Montreal Global Biodiversity Framework (GBF), adopted at the 15th meeting of the Conference of the Parties to the Convention on Biological Diversity.
In addition to broad-based climate action, the Coral Reef Breakthrough will be achieved through mitigating local drivers of loss including land-based sources of pollution, destructive coastal development, and overfishing, doubling the area of coral reefs under effective protection by aligning with and transcending global coastal protection targets including 30by30, accelerating restoration to impact 30% of degraded reefs by 2030, as well as securing investments of at least USD 12 billion by 2030 from public and private sources to conserve and restore coral reefs.
"The Breakthrough was developed with inputs from a dedicated working group of over 30 lead coral reef experts. This ensures that the ambitious targets were grounded in science, actionable, measurable, and reflect the urgency to address the coral crisis," says Francis Staub, ICRI Global Coordinator.
According to an official statement by the Coral Reef Breakthrough, achieving the Coral Reef Breakthrough means preventing the functional extinction of one of the world's most threatened, yet most valuable, and most biodiverse, ecosystems.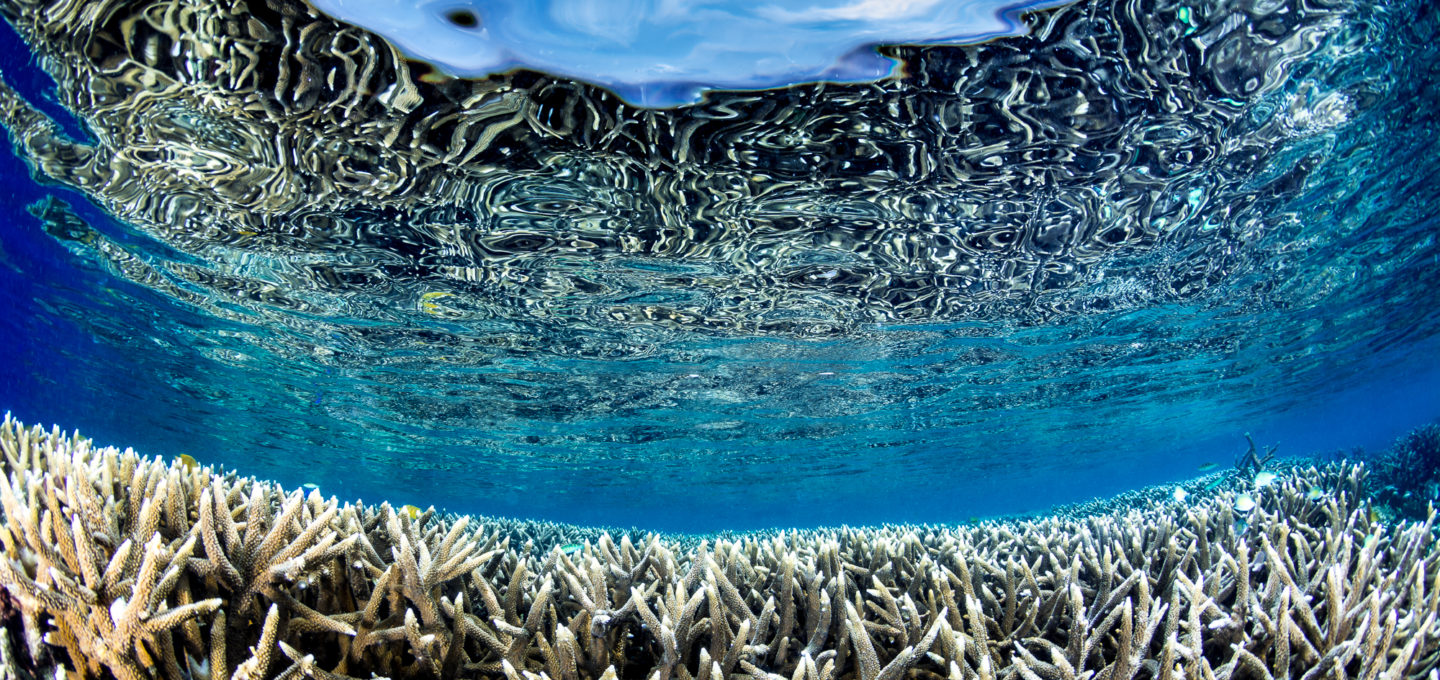 "At this testing time for our place on Planet Earth, we are calling on public and private sector leaders to take action to achieve the Coral Breakthrough's targets and secure the longevity of coral reefs," stated Ambassador Peter Thomson, UN Secretary-General's Special Envoy for the Ocean. "Support for Coral Reef Breakthrough is support for the well-being of generations to come."
Meeting the targets of the Coral Breakthrough will be instrumental in achieving the Sustainable Development Goals (SDGs), particularly SDG14, Life Below Water. Actions to conserve, protect and restore 50% of the world's coral reefs would potentially generate over US$18 billion in tourism revenues annually, preserve important fishing grounds and spawn aggregations for commercially important species, and safeguard US$5.5 billion of coastal economic value through shoreline protection. Securing the future of coral reefs identified as climate refugia would also provide hope for lasting recovery and potential to resist climate threats in the decades to come.
The premiere supporters of the Coral Reef Breakthrough will be announced at the coming 2023 United Nations Climate Change Conference (UNFCCC COP28).
For more from our Ocean Newsroom, click here. 
Written by
Oceanographic Staff
Photographs by
Matt Curnock
Shop window
current issue
Back Issues
Enjoy so much more from Oceanographic Magazine by becoming a subscriber.
A range of subscription options are available.
Sea stories
Beautiful ocean stories straight to your inbox.
Join our community.